PRECIOUS UKACHUKWU
UI/UX designer
Talamus Inventory Management System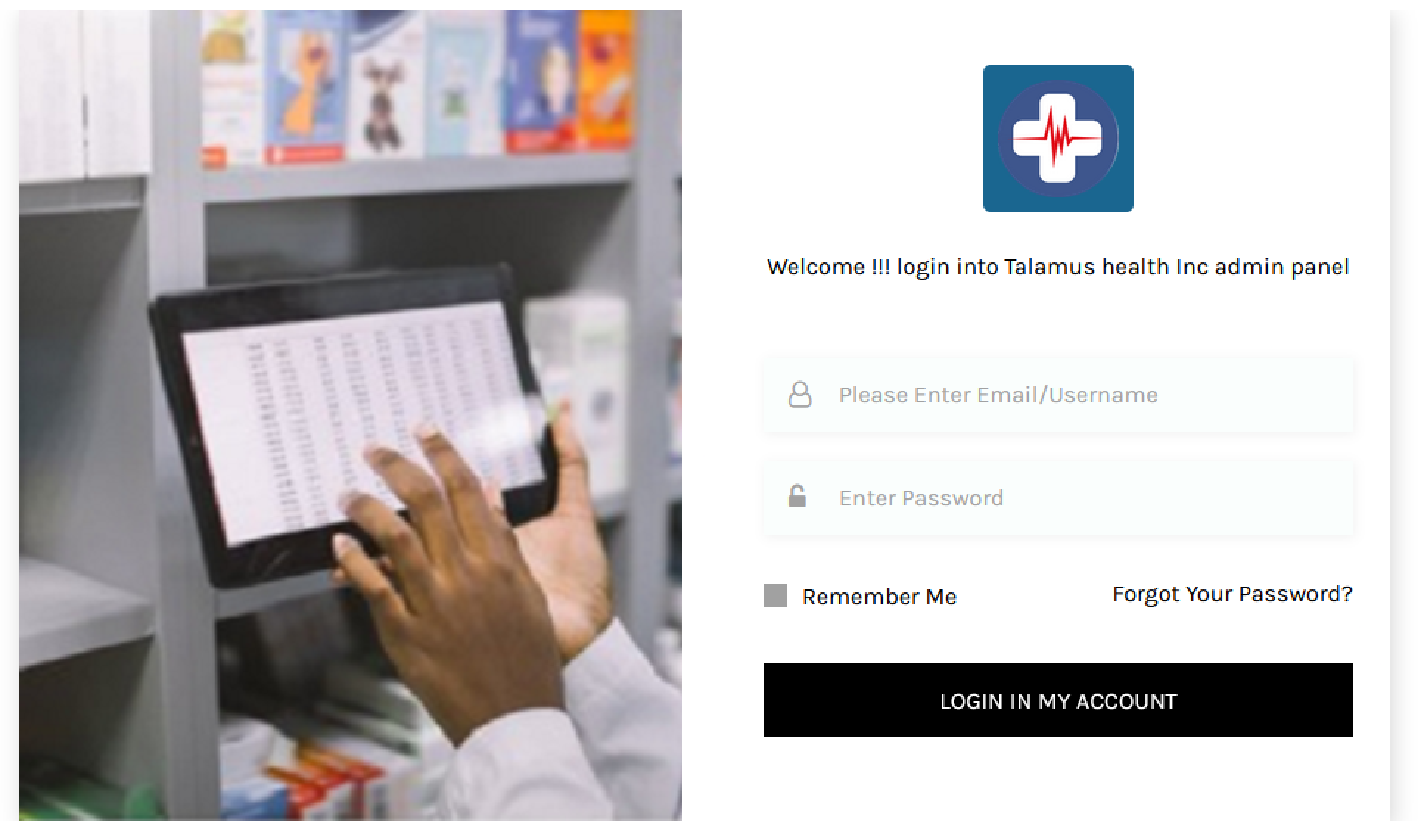 The Challenge
The pharmaceutical industry in Nigeria has been chaotic, hence the need to improve the pharmaceutical practice and processes.
Many pharmacies are inundated with lots of challenges that prevent them from running their daily operations optimally. These challenges can be categorized into three key areas:
How the drugs are being supplied and distributed from the manufacturer to the final consumer (the patients)

Inventory management of the stock within the pharmacy

How to track activities of staffs in the pharmacy.
We identified and decided to address these challenges by developing a solution.
The Solution
Building this system wasn't going to be an easy task, as we sought to integrate strategy development, project management, business process management, performance management, and people management. This is currently more than most inventory management softwares are offering.
The TALAMUS Pharmaceutical Management Suite is a cloud based, simple and flexible system that allows for the complete digitization of pharmaceutical practice.
With abilities ranging from: Location and stock management, Patient care and drug regiment notifications, Point of sales, Doctors and supplier interactions. Our system also offers remote and multiple location access and control.
My Role
I was a co-designer alongside 3 other designers. We worked on the research, planning & scope definition, interaction design and visual design.
UX Strategy
The first challenge was to look into how inventory management systems work, understand, under the related terms and issues pharmacies currently face by using the traditional way of managing work. To get all these information, we took different approaches.
Stakeholder Interview/Research
We couldn't afford to be shortsighted and work solely on assumptions, so we decided to host interview sessions with the stakeholders to see the full picture of the project, understand the problems, goals, and success indicators amongst other things. It involved constant field engagements, that required in-depth interaction with proposed end users.
Once all the challenges were identified, The results from these interviews were collated, themes and patterns were identified that was turned into insights using an affinity map, after which I and my team went into the define and ideation phase.
Competitor Analysis
To further understand some features specified in the MVP Documentation, there was a need for me to carry out a product audit on competitors' sites to see how best I could incorporate their approach into my design work.
Some of the competitors analysed included:
Retailman

Storeapp

Electroclerk

Attrex
Define/ Ideation Phase
I and my team had countless of brainstorming meetings both with the product managers and marketing team to come up with different ideas of solving these challenges. Below are some of the activities carried out.
User Personas which were fictional characters that best represent our target audience were created

We mapped out the User/customer Journey using a user journey map

Came up with problem statements and user stories to better understand the challenges.

Created user flows

Creating the information architecture (site map) of the product was very important as we needed to ensure the contents were organized which would help the users understand where they are in our products. it was also important to help stakeholders (management, product managers etc.) review the design.
It wasn't easy as coming up with this ideas were tasking, but we needed to place the users front and center through out the design process.
Crazy Eight method was explored were we had to come up with / sketch eight different ideas in eight minutes (one minute per idea) Paper sketches were also made during the ideation phases after which, we decided on the best design approach to follow, still keeping the users in mind.
Digital Wireframes (Low Fidelity wireframes and Mockups)
Specific screens and part of the projects were assigned to me to worked on, and I started off with creating the Low fidelity wireframes of the project which I had to design and prototype within a time frame .
I and the team went through the low fidelity prototype, identified lots of usability issues and did lot of iterations, reviewed the lo-fi prototype with the stakeholders (management) and also continued iteration.
With every iteration, the designs were getting better and I went ahead to design the high fidelity wire frames (mockup screens) of the project. For color, typography and iconography, keeping the company (brand) in mind, I designed the screens using the already existing design system.
Once I was done designing the mockups, I did the prototype after which we had to conduct another round of usability testing both internally and externally.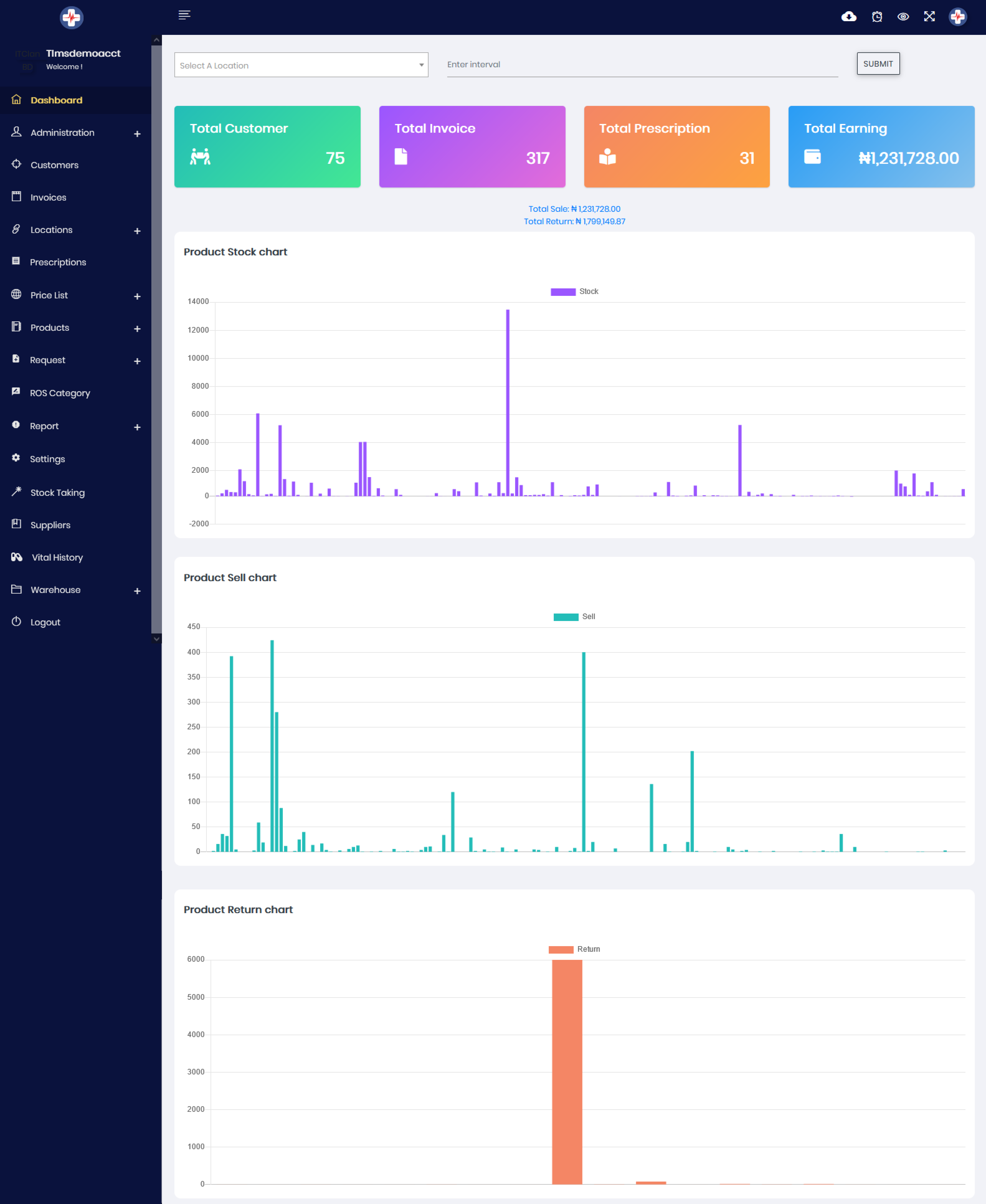 Dashboard (Mockup)
The dashboard was designed as a robust yet simplified feature that give the users (in this case Pharmacy owners) an overview or the summary of all the activities that has occurred from inception till date.
The design also featured Charts that shows the users a graphical representation of the products stock, products sold as well as item returned in the pharmacy.
The users are at liberty to streamline the information they want to see, using the interval option.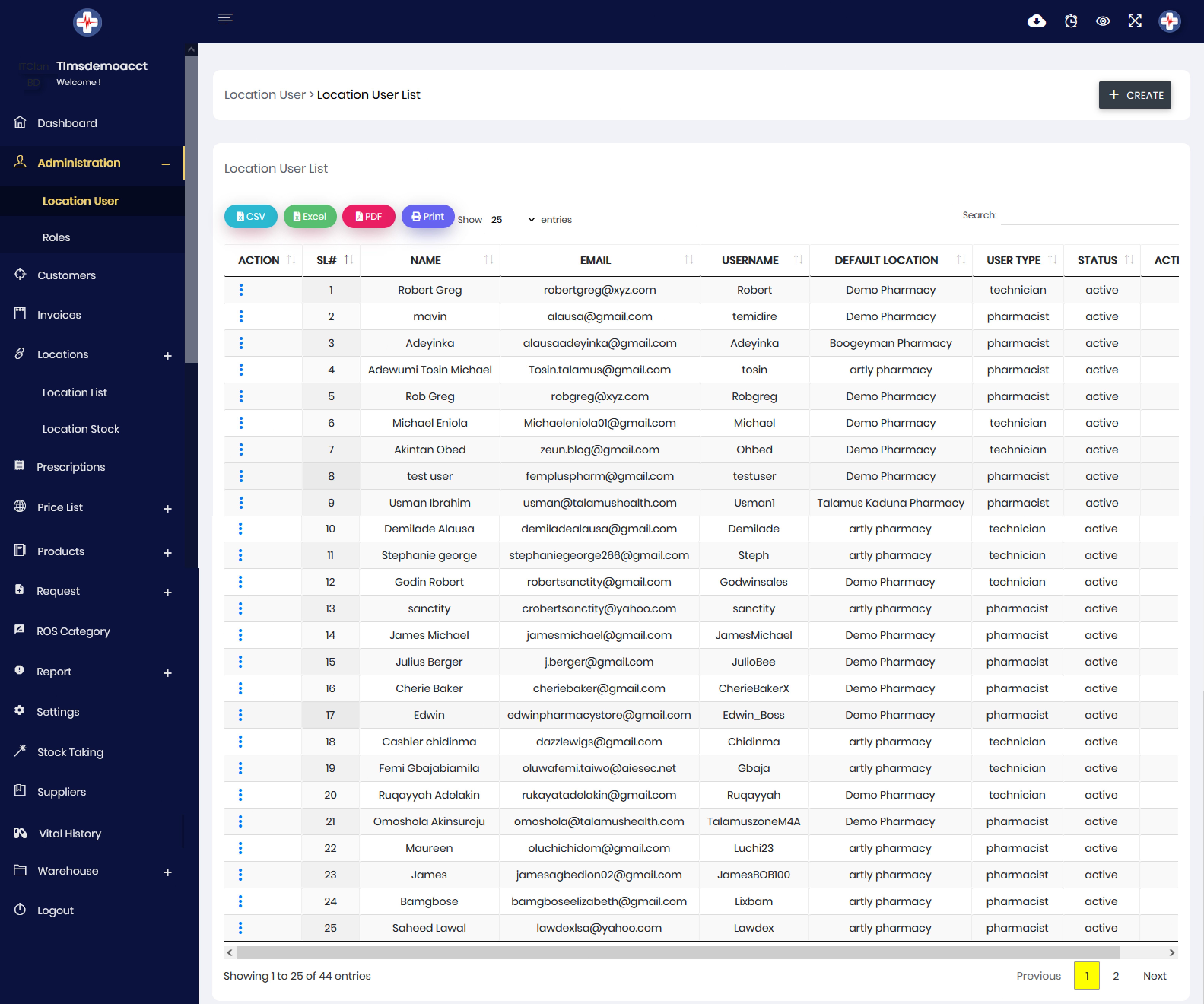 Administration Page (Mockup)
From my interactions with users, I discovered that pharmacy owners have multiple staffs and they all have different job responsibilities within the same pharmacy.
I had to come up with a design that acts like a permissioning system where each staff role, can be customized to their job responsibilities and they only have access to their duties in the pharmacy.
This way, owners of pharmacy can actually get to monitor or track activities performed by each staff, which was a major pain point of our users.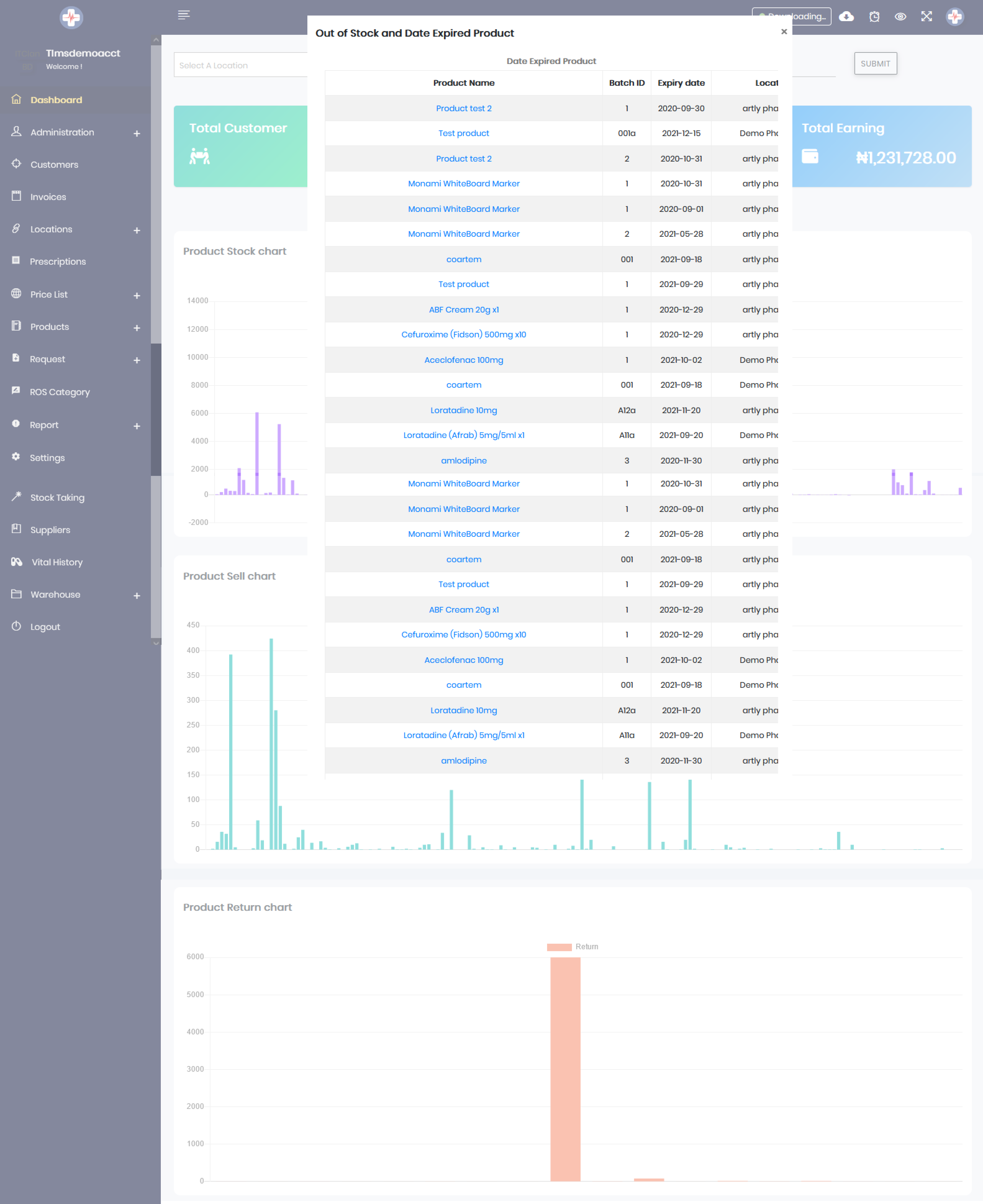 Out of Stock and Date Expiry Notification (Mockup)
Our users were always saddled with the tedious process of keeping track of drugs that would be expiring soon as well as being up to date with the name of drugs that needed to be restocked in the pharmacy.
In other to solve this problem, I came up with a design that once a user login into his/her account, the first thing they see is a pop up notification (an over lay) showing them product that would soon expire and go out of stock. This way, the user is always reminded every day about the products' activity and is not caught unawares, there by minimizing losses from having expired product in their custody.
User Testing / Usability Studies
Before launching the product, our team of QAs did lots of testing to ensure we rule out issues that users are likely to encounter when the MVP is launched. After lots of testing, changes were made to the screens that needed improvement, both in the aspect of UI and UX.
The Usability study method used were both moderated and unmoderated usability study. More testing were done both internally and externally by both QAs and stakeholders, which I was actively involved in. We had to do lots of iterations after each testing session, after which it was handed to the Engineering team for production and final launching of the minimum viable product (MVP)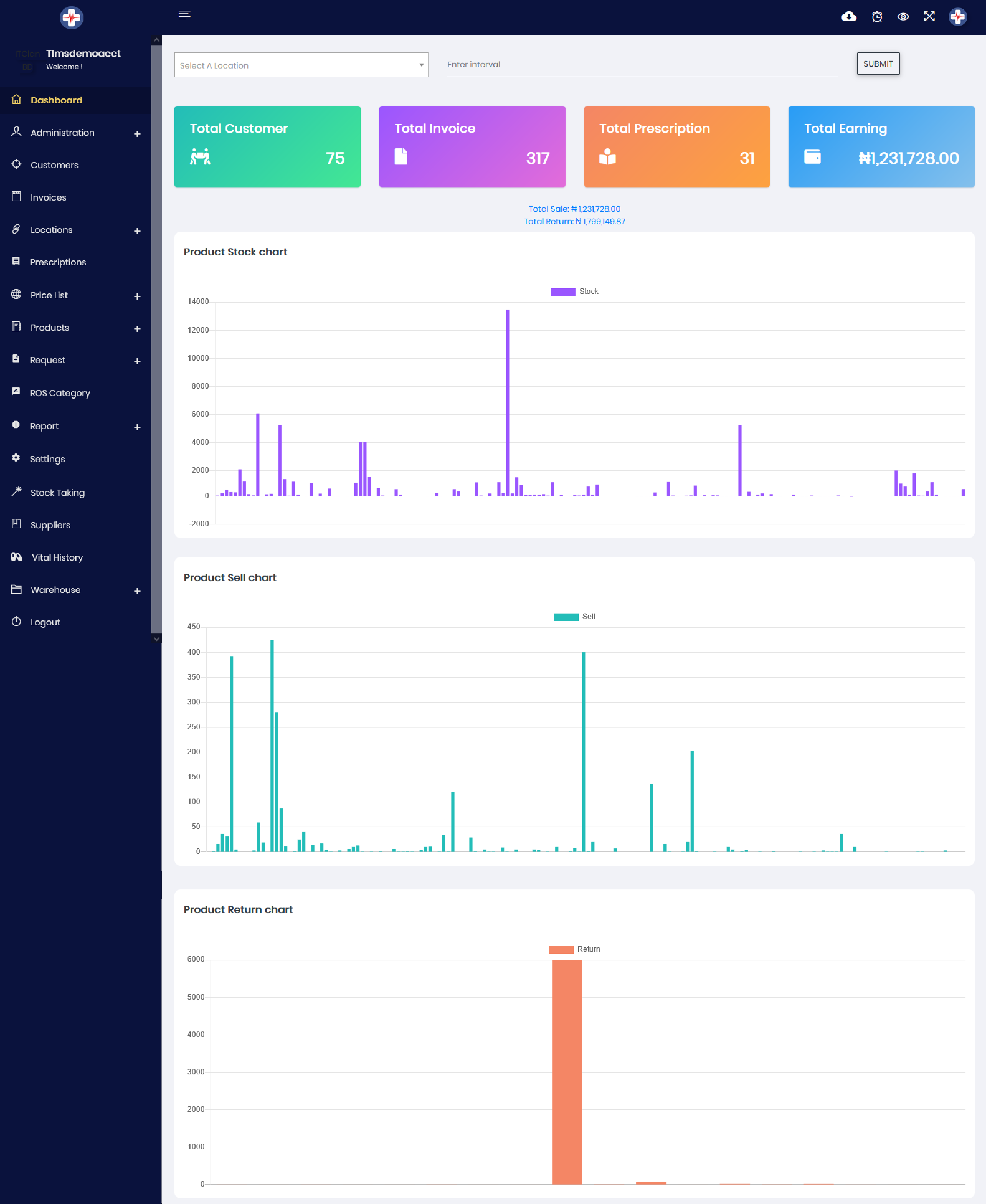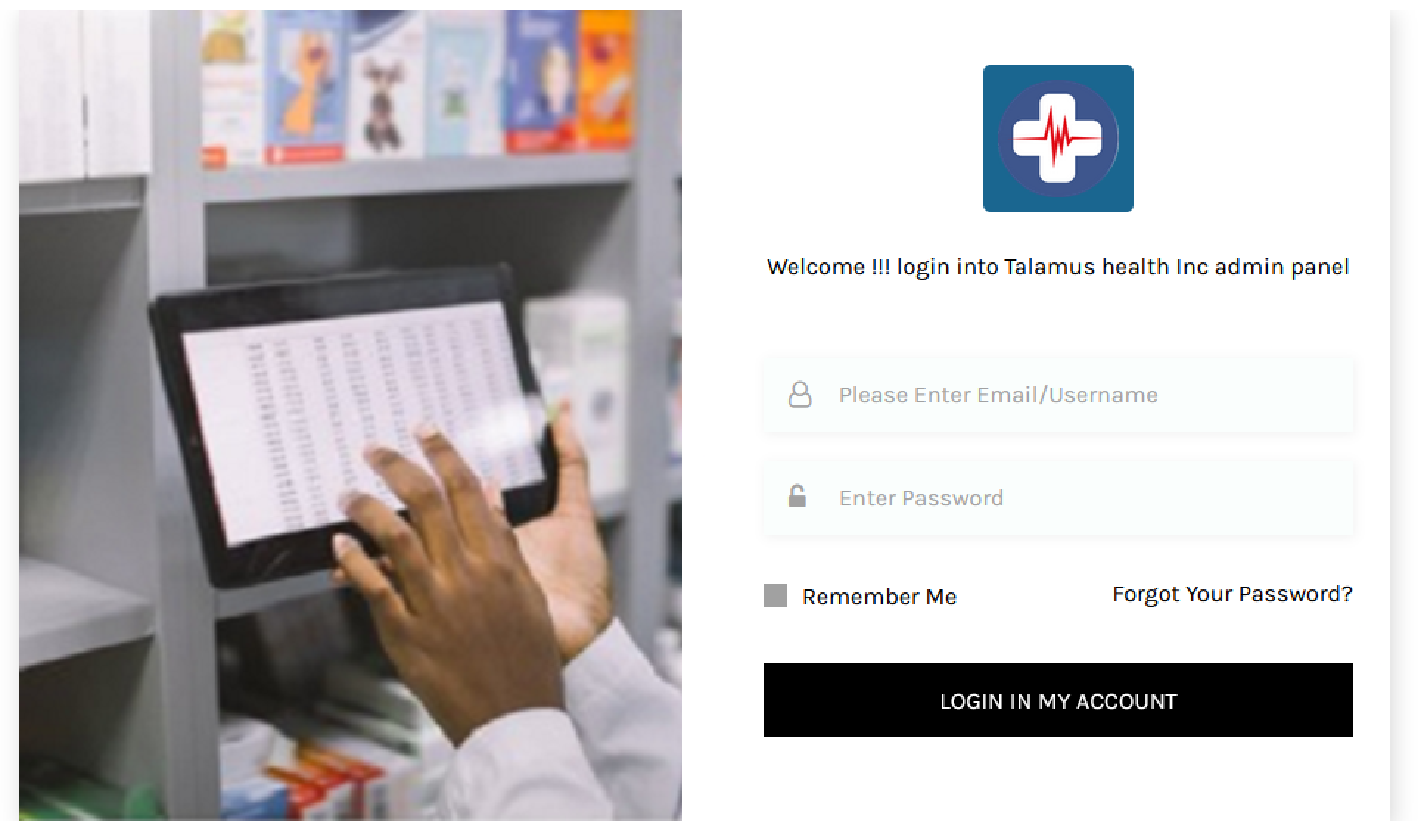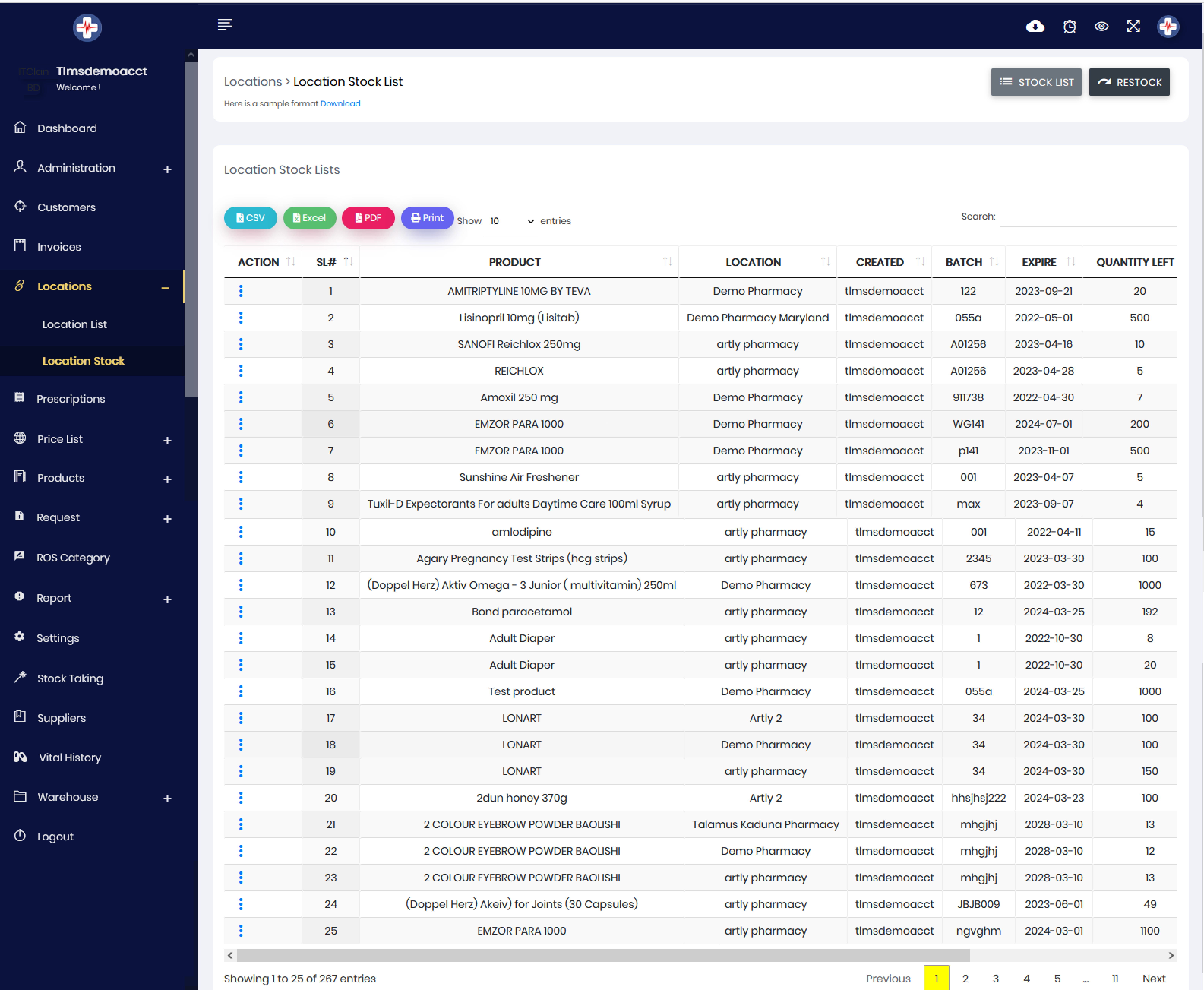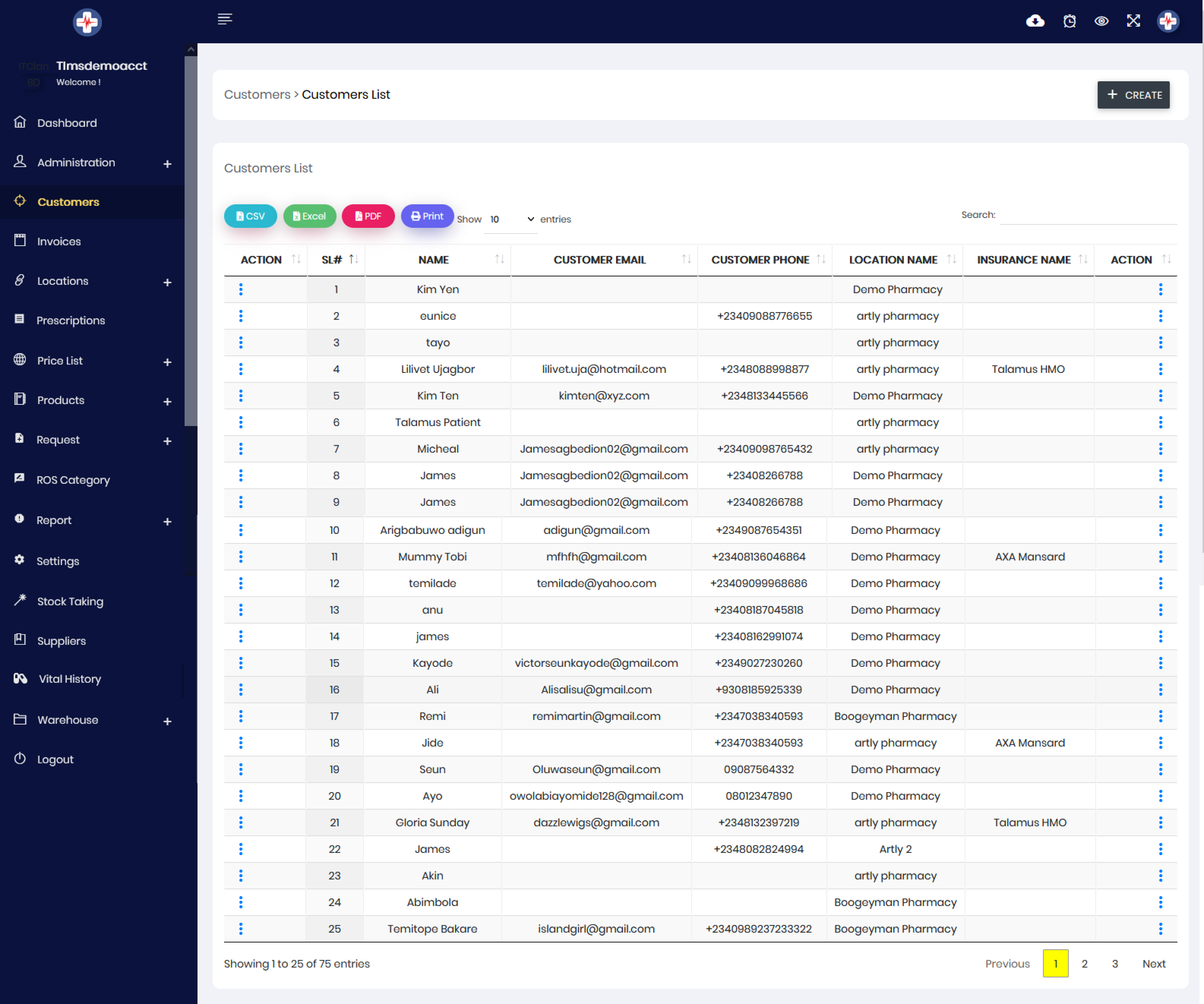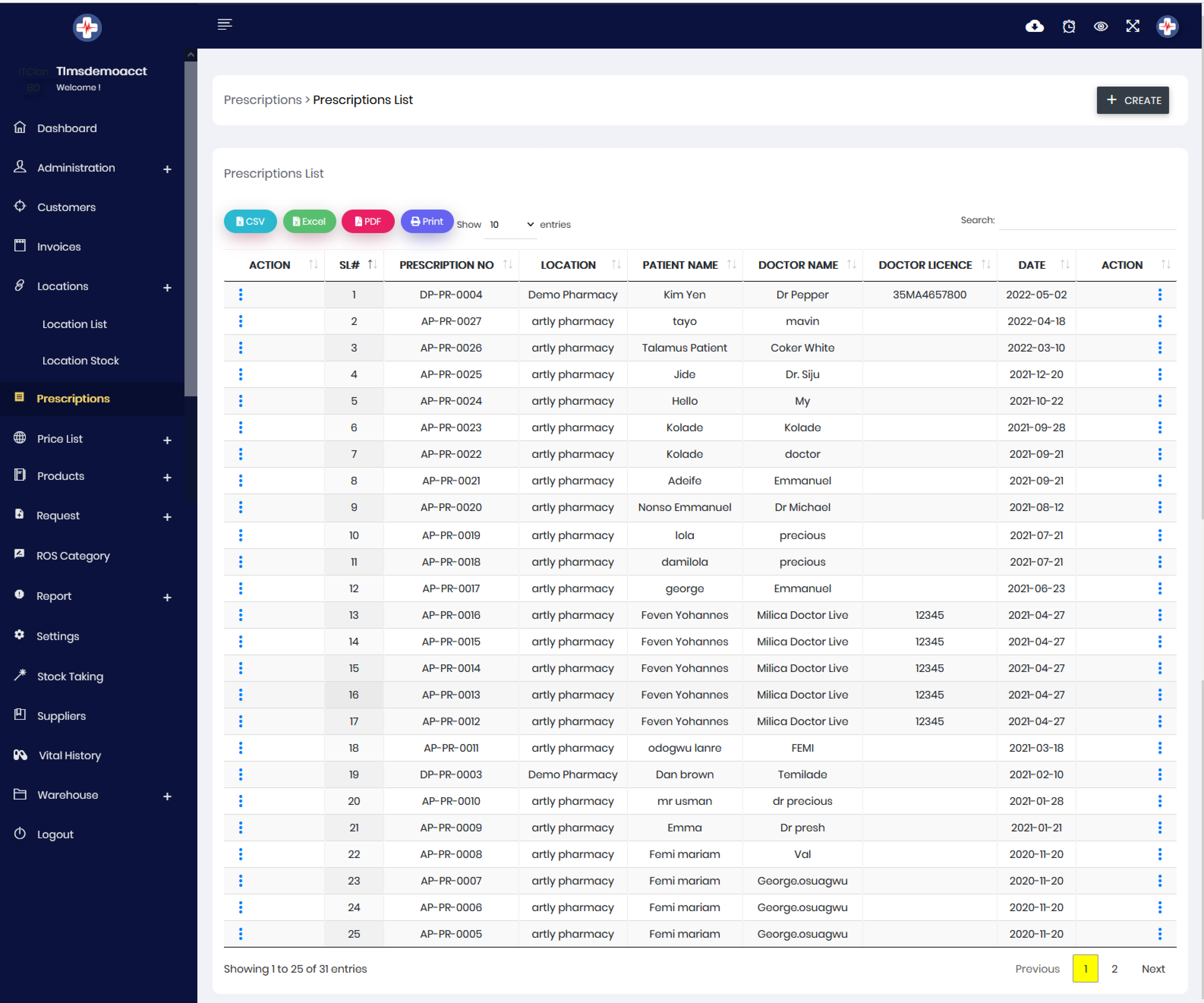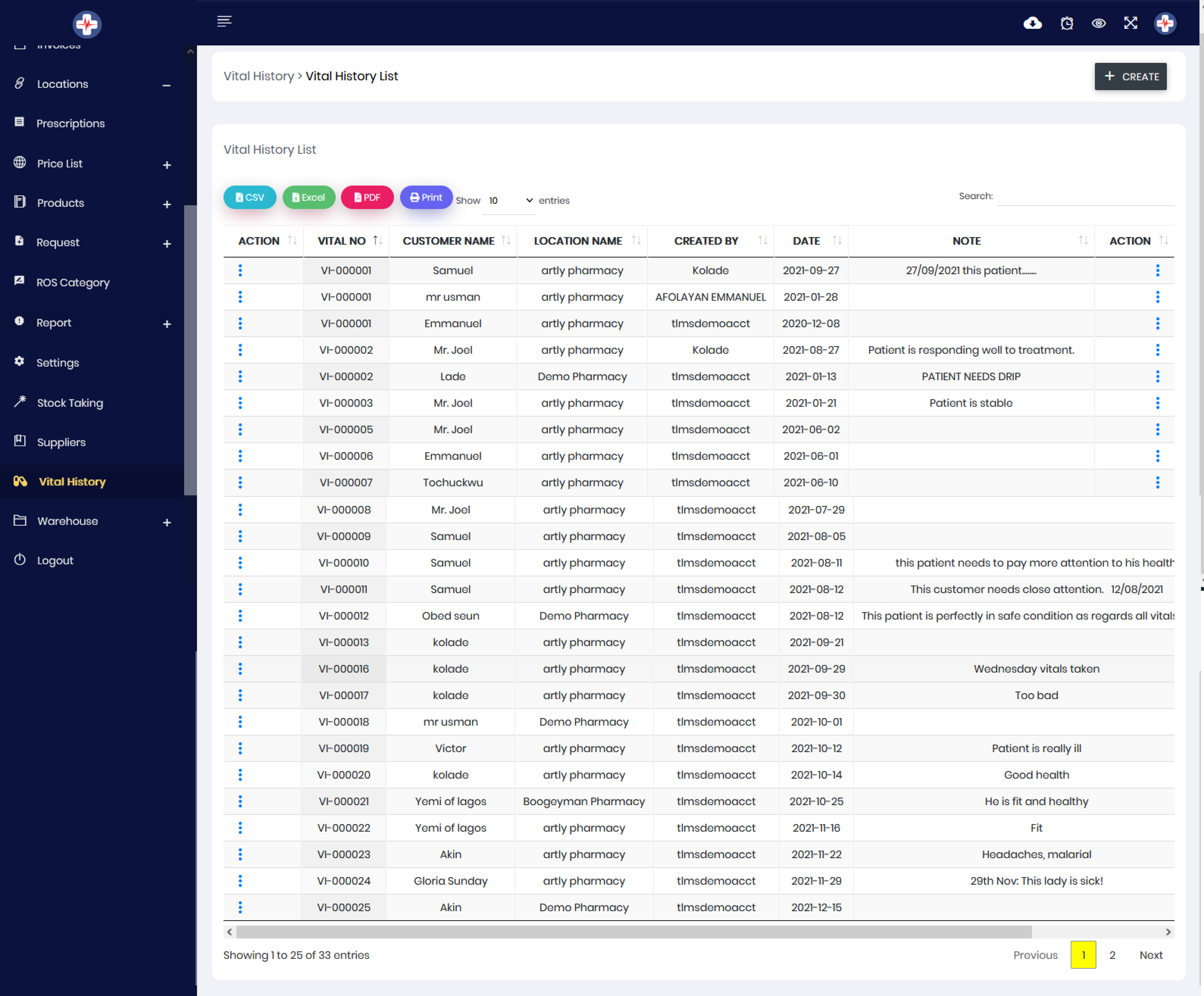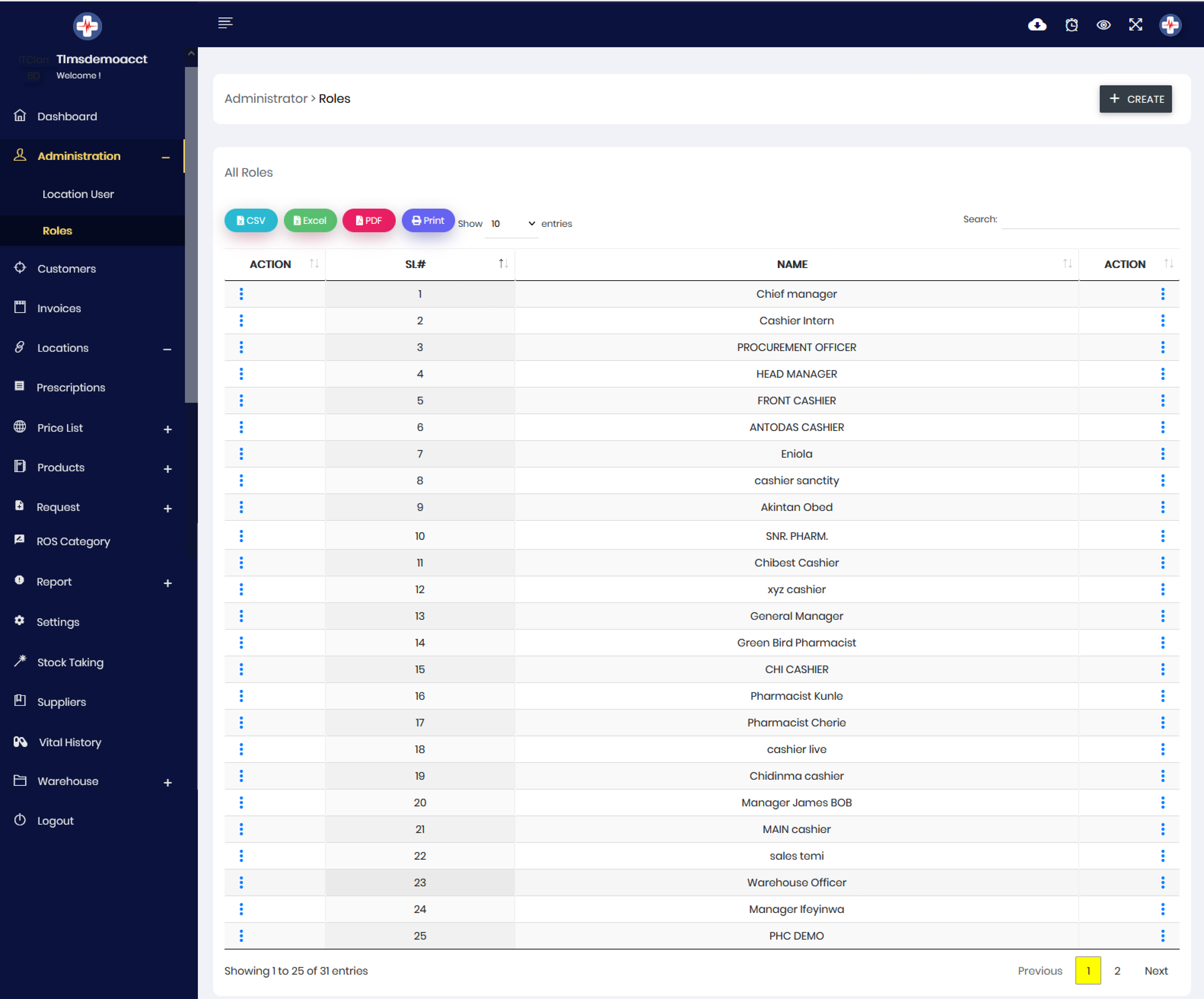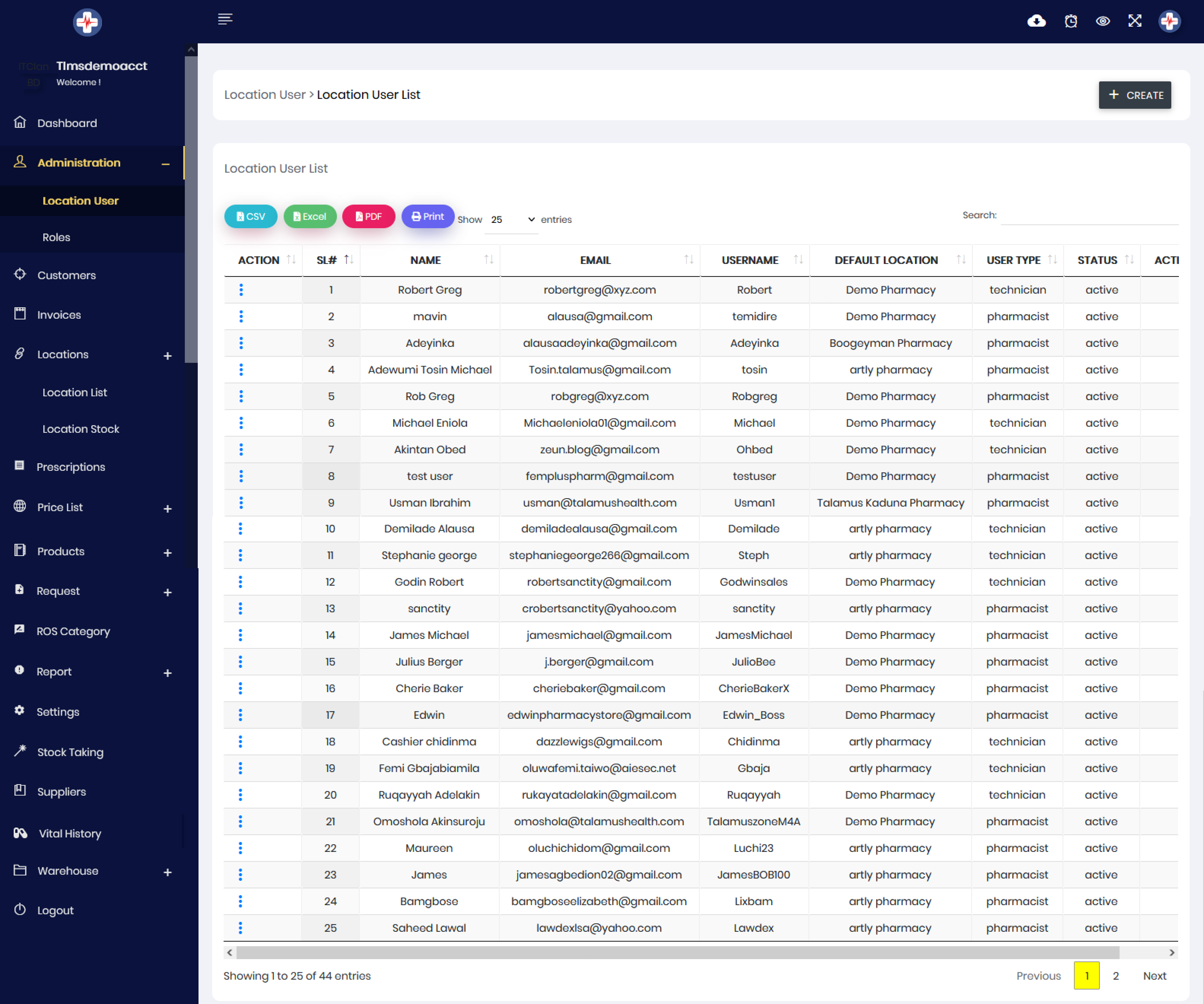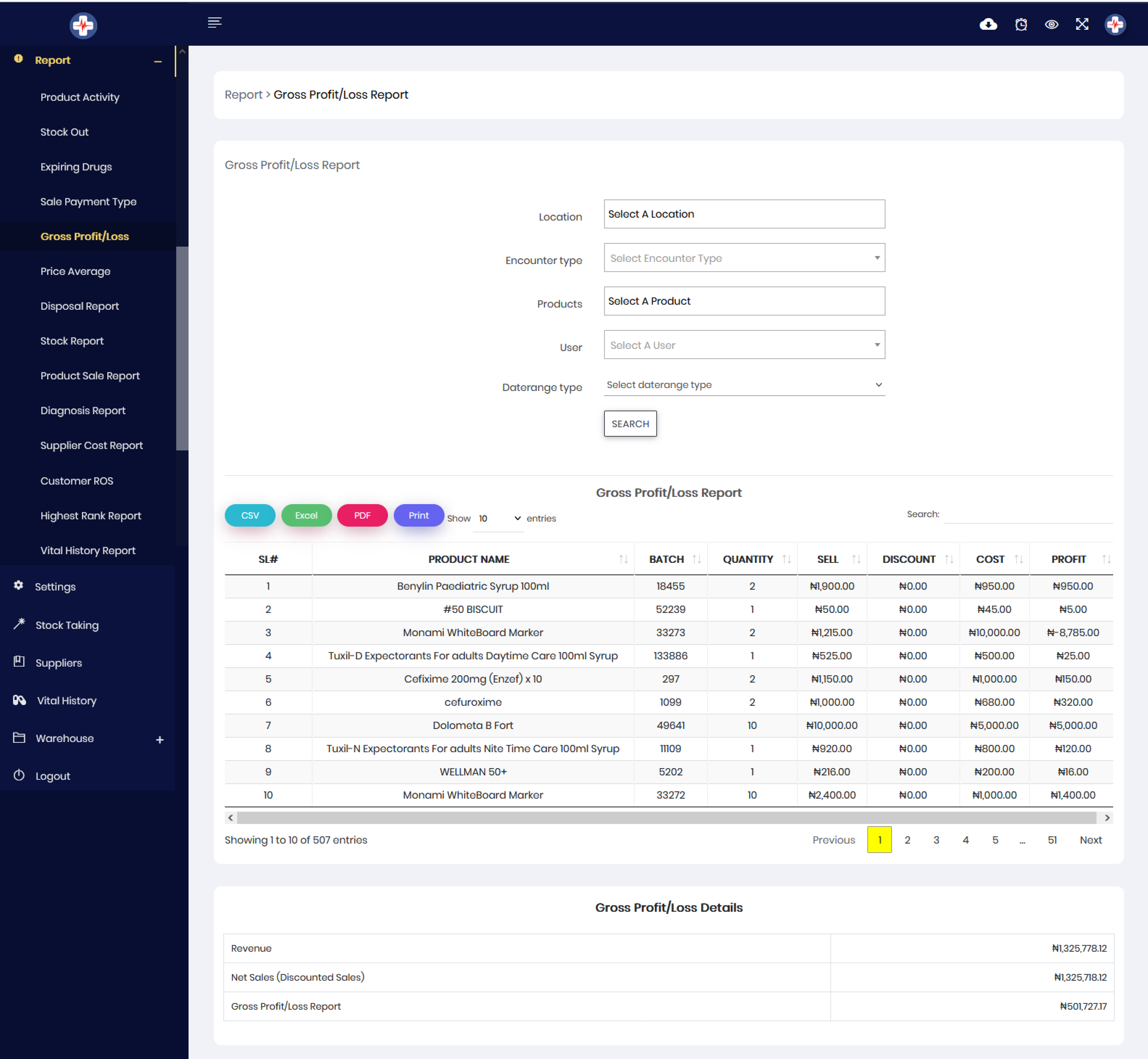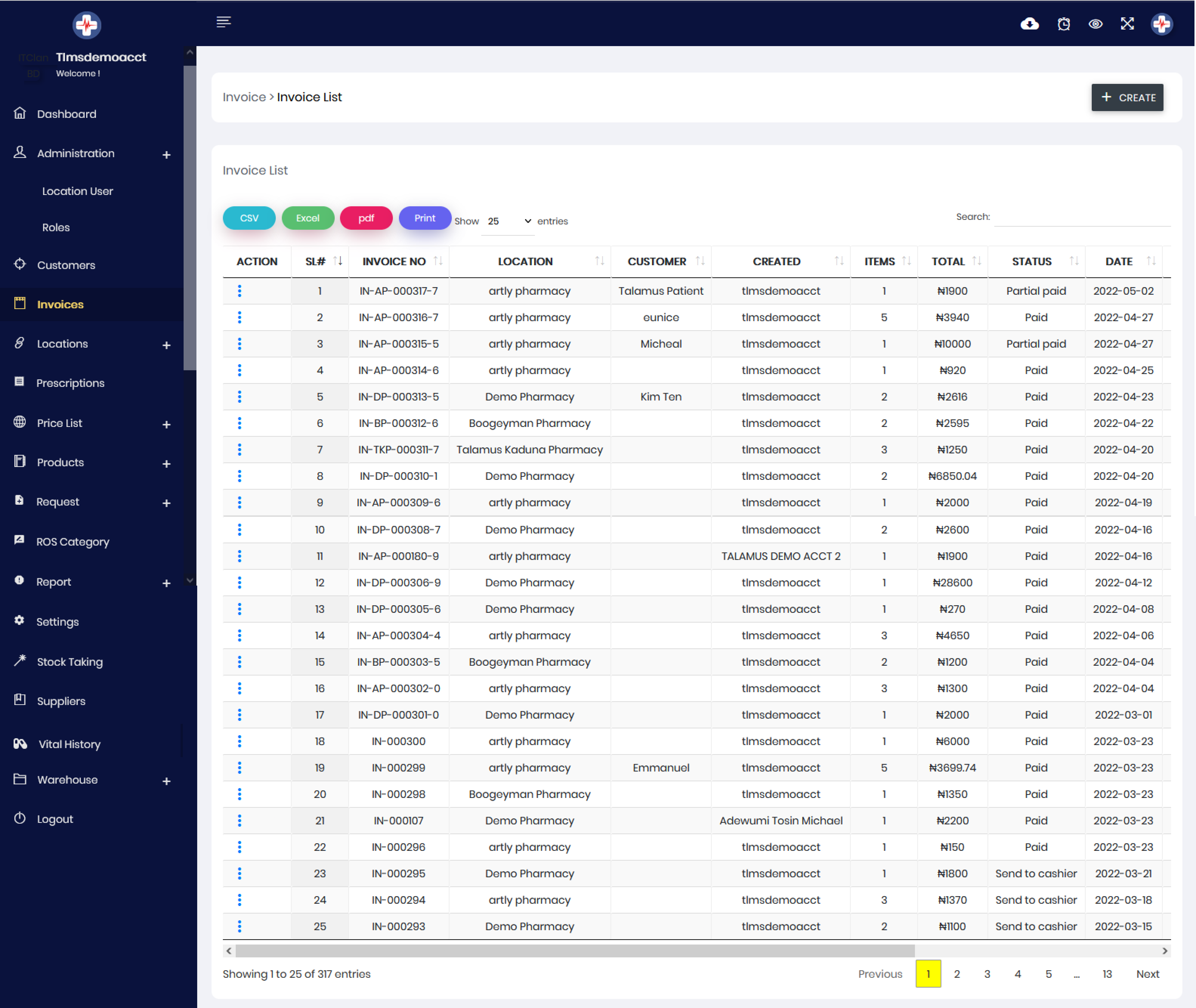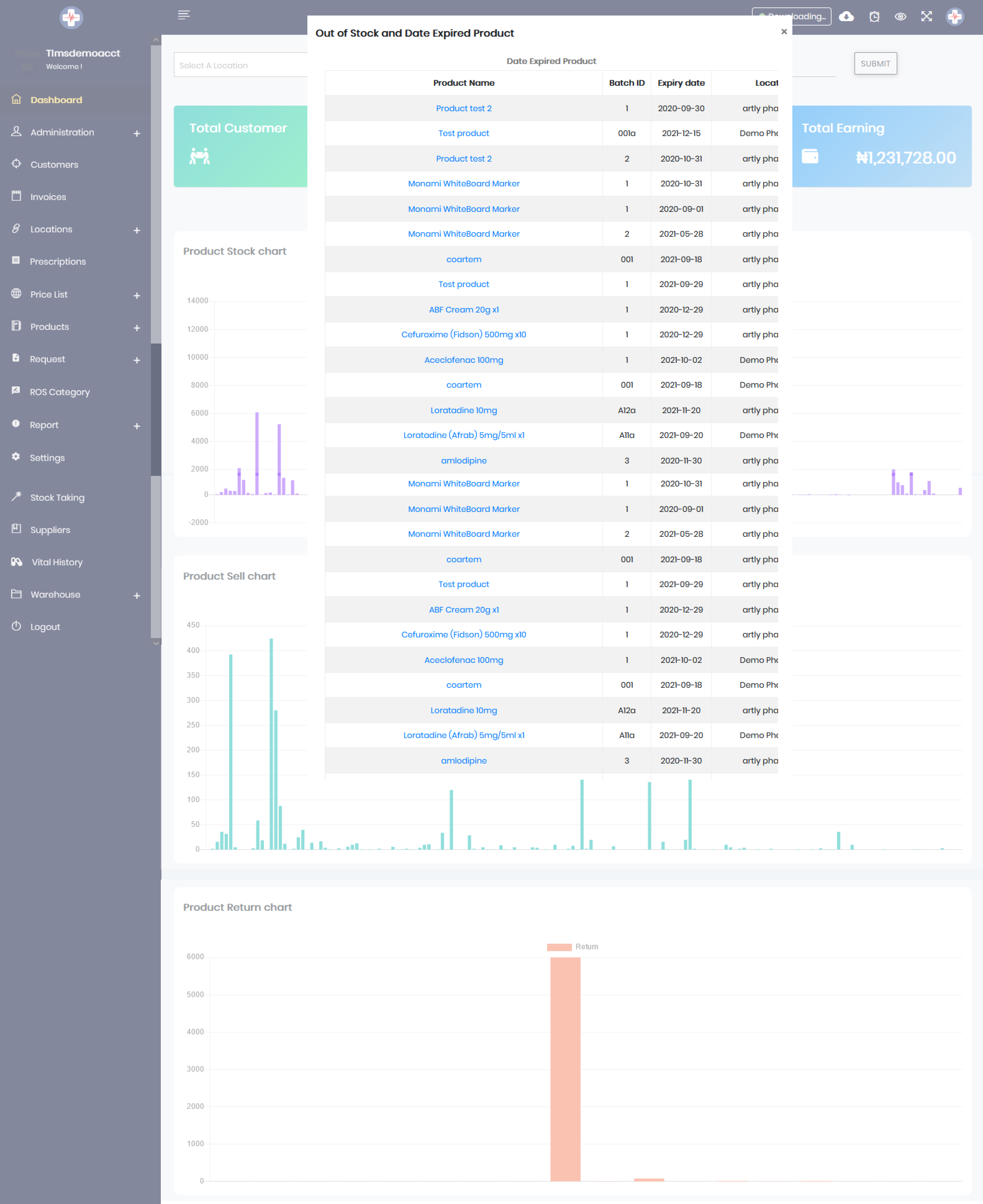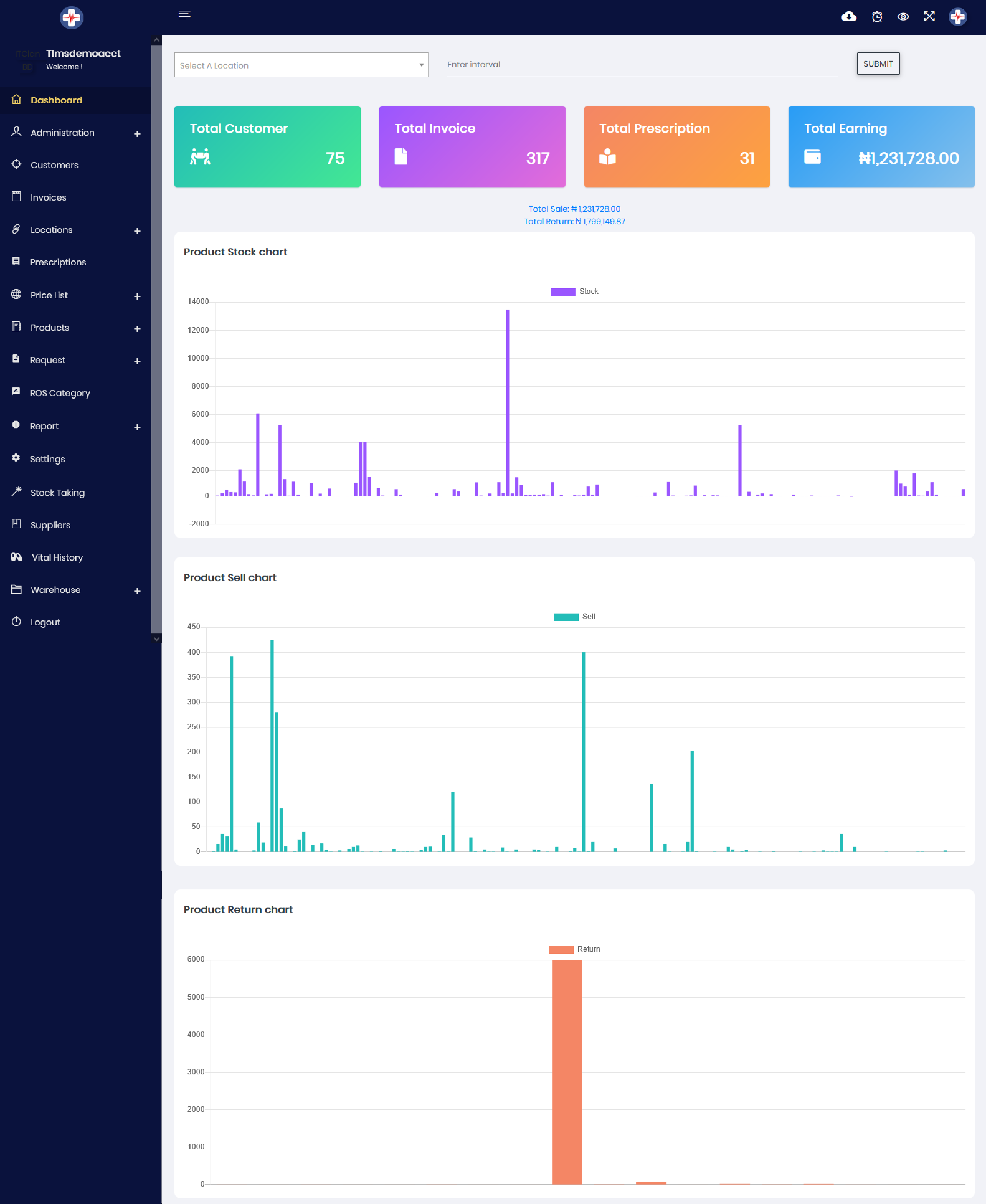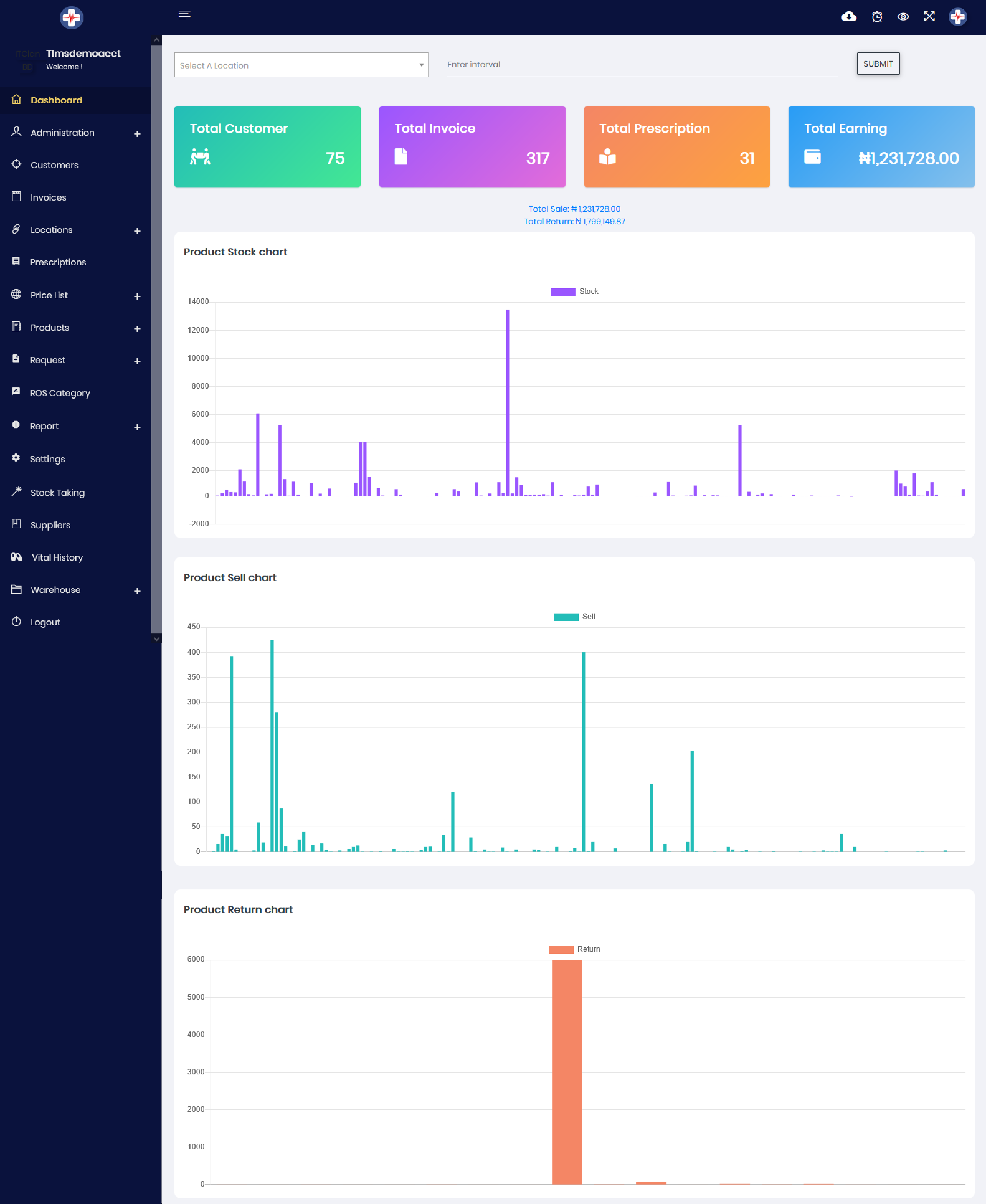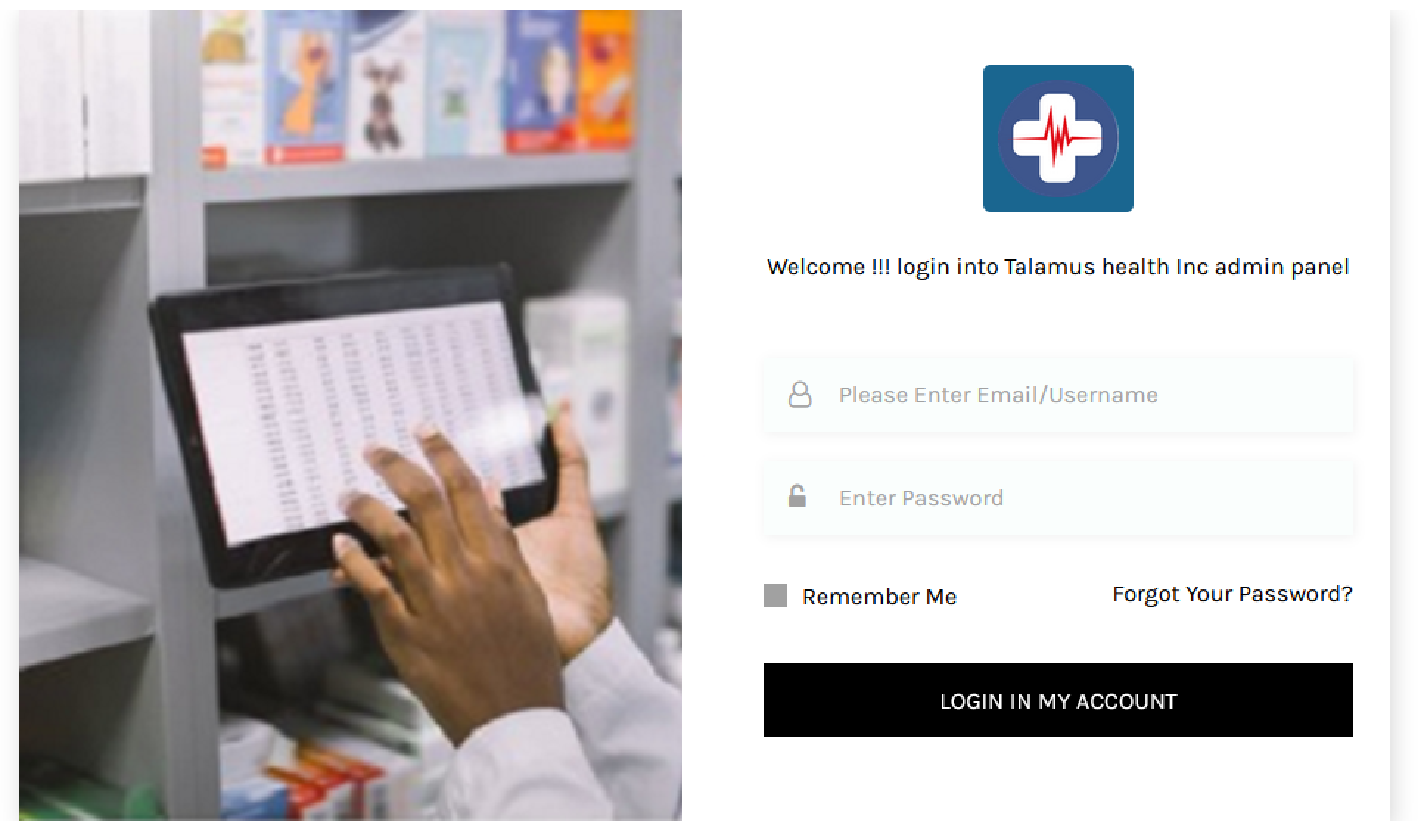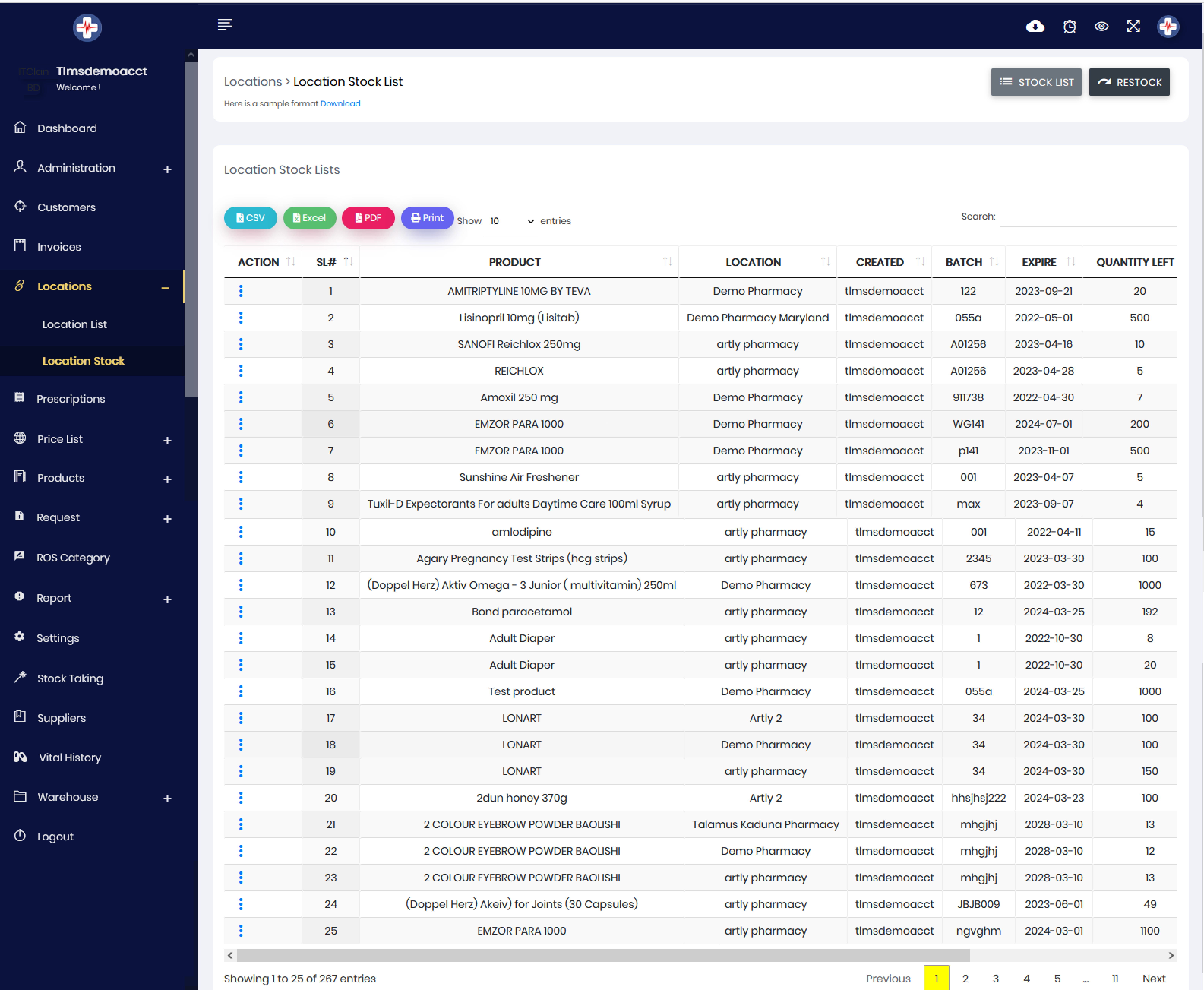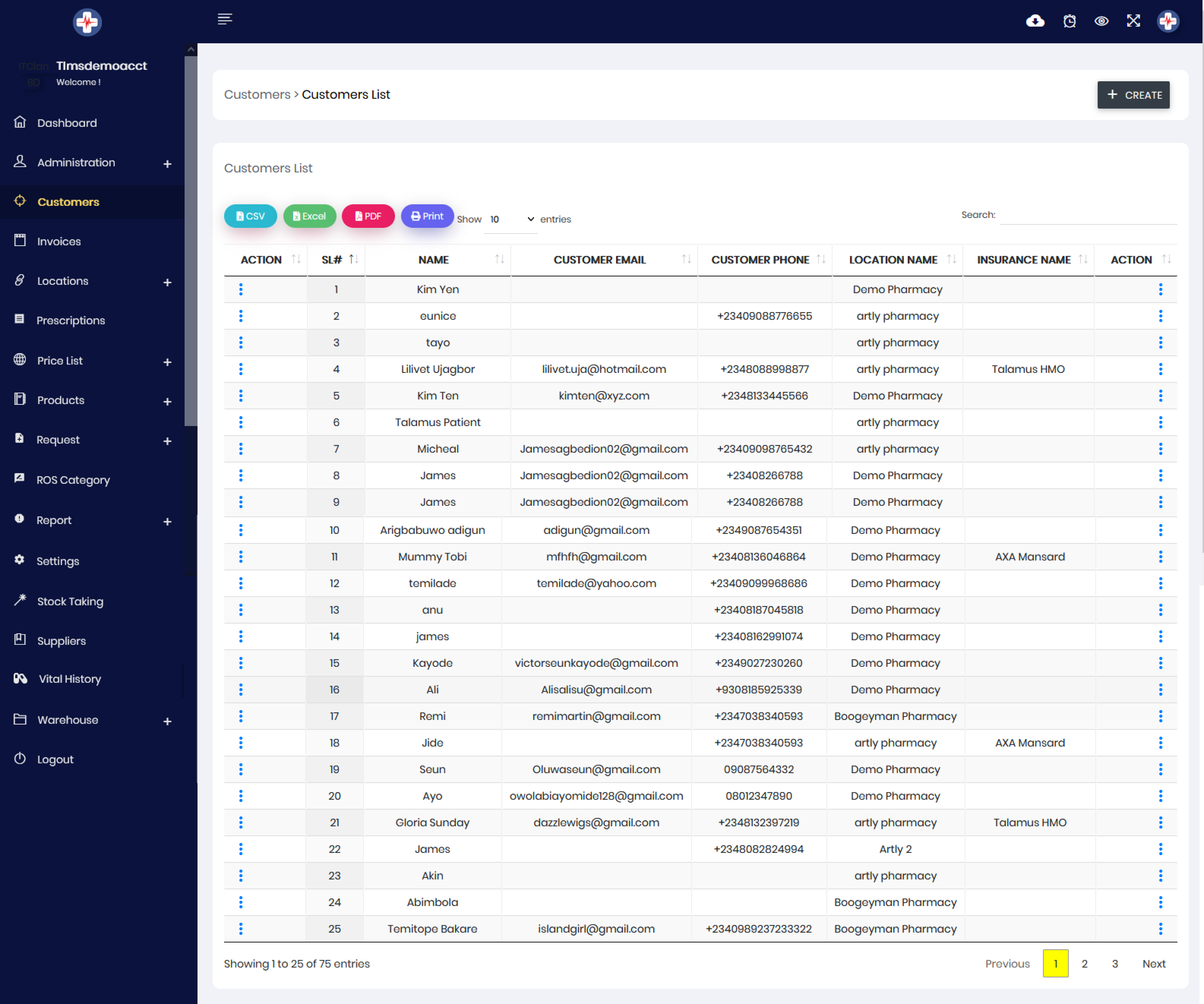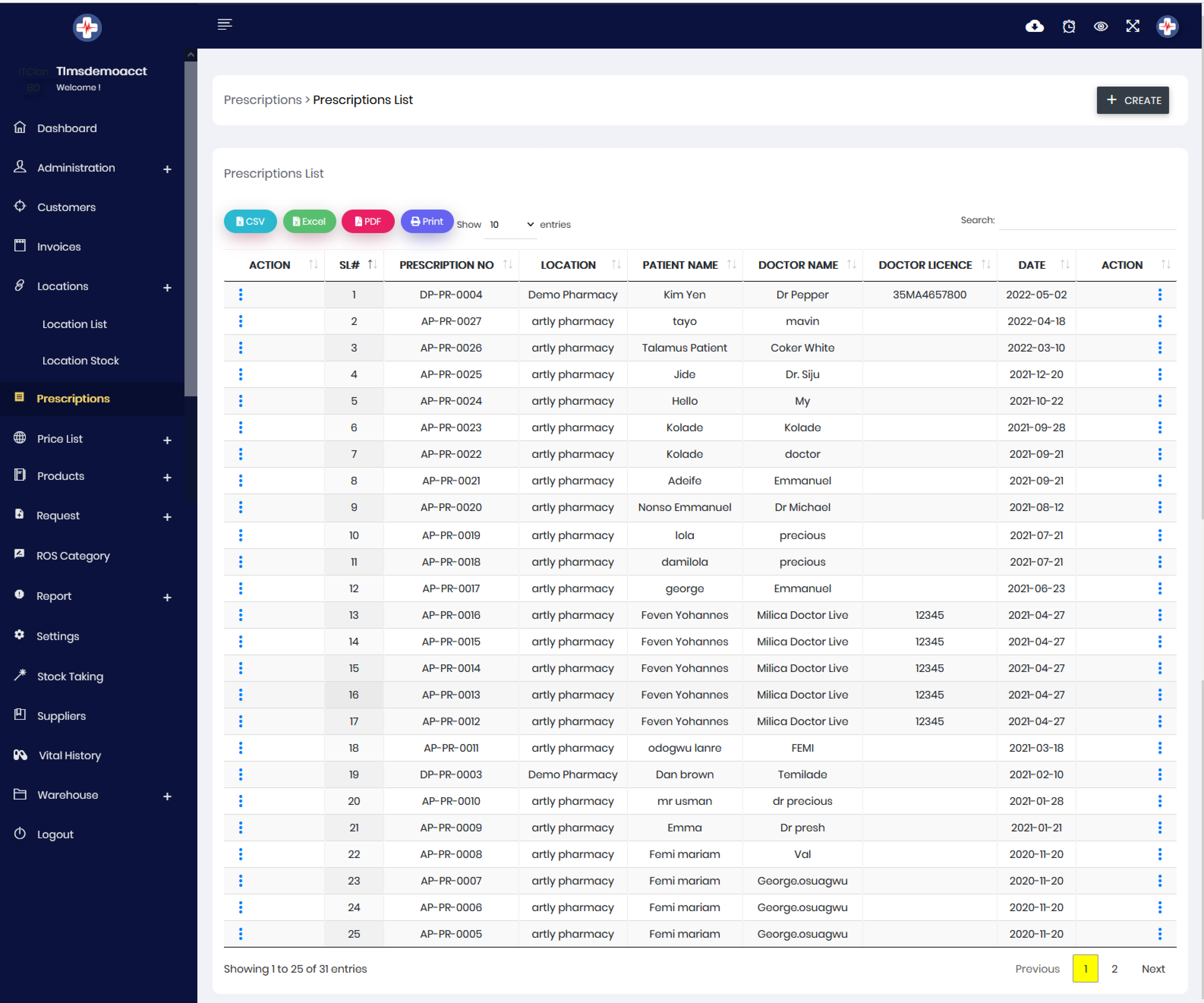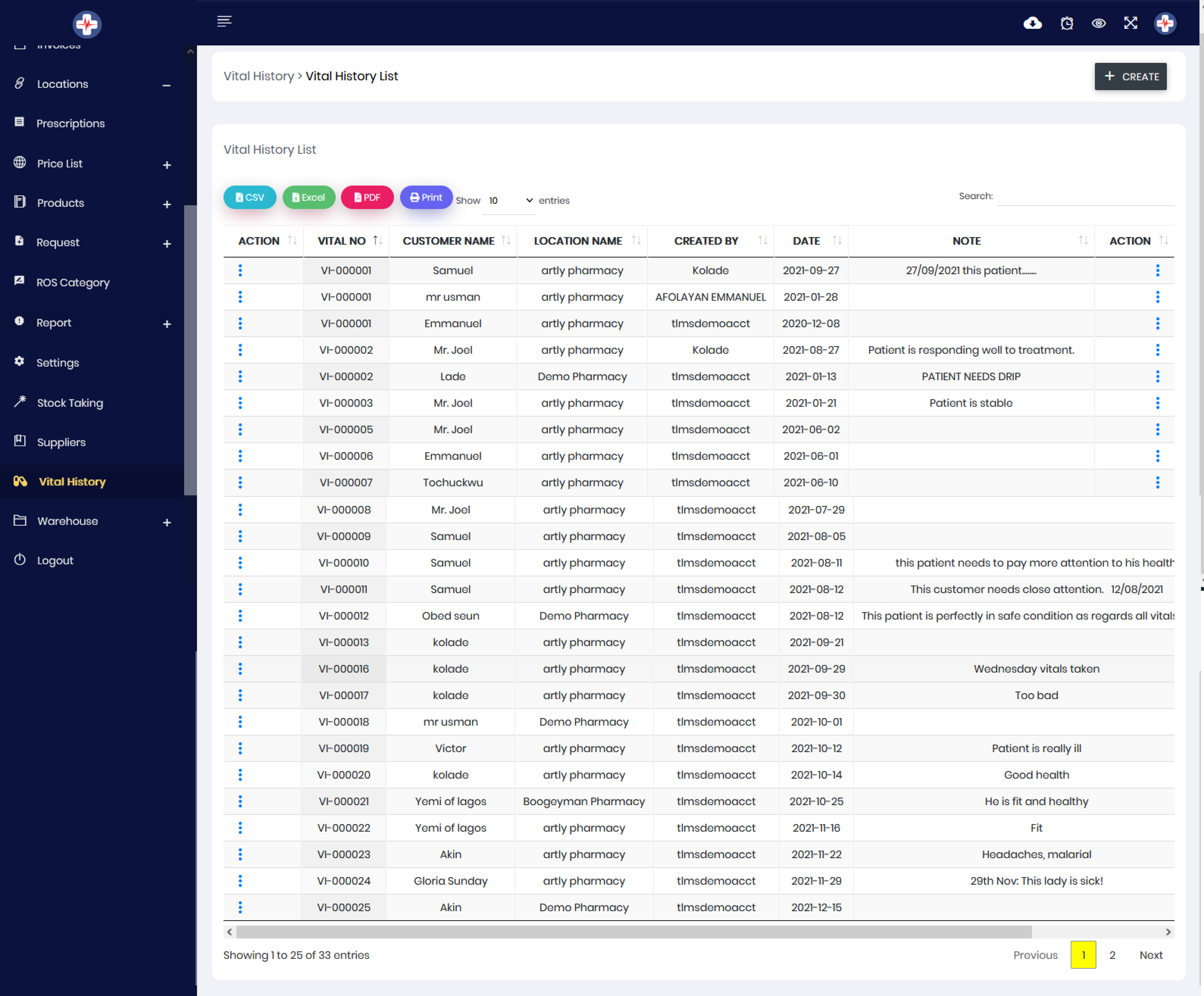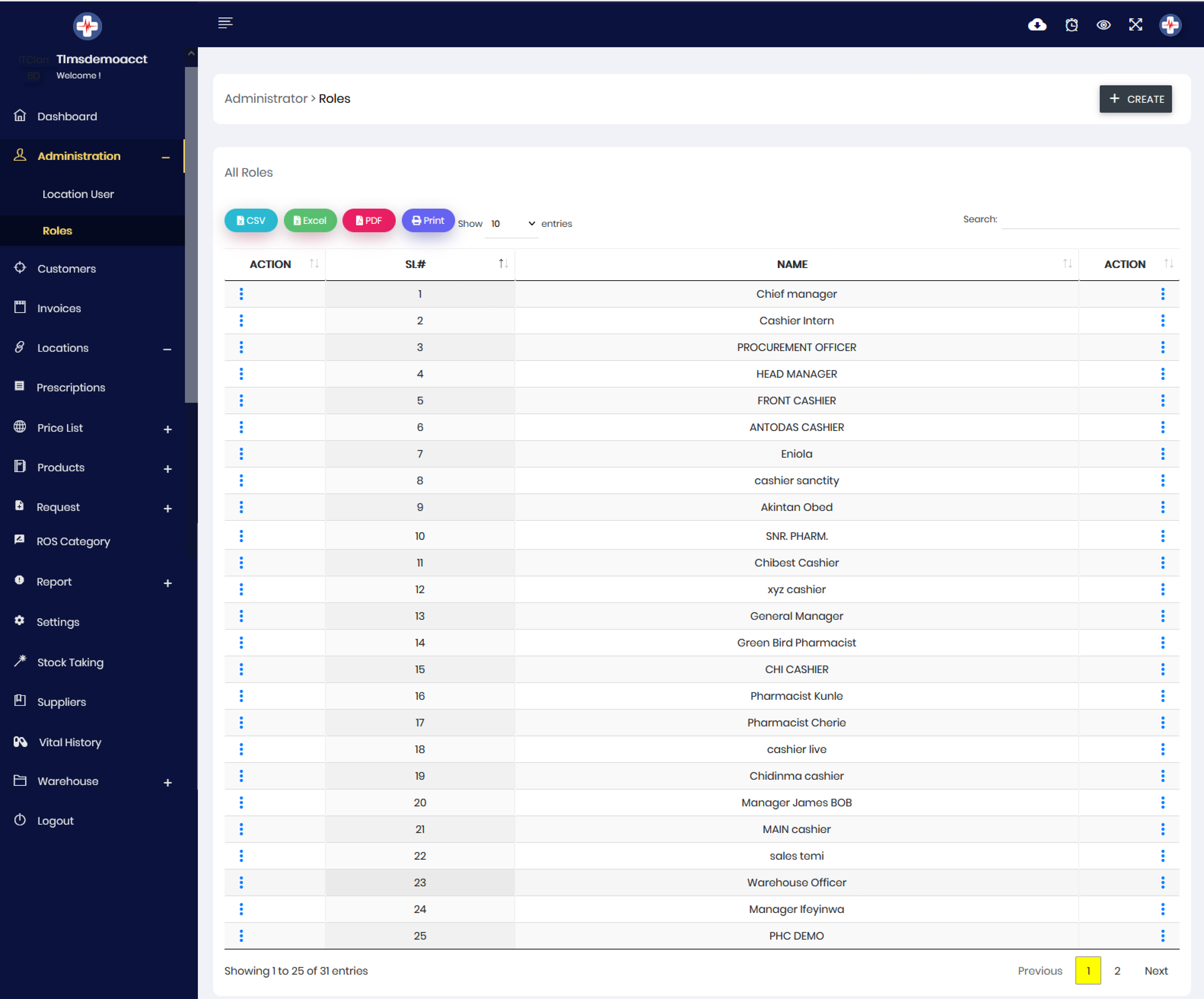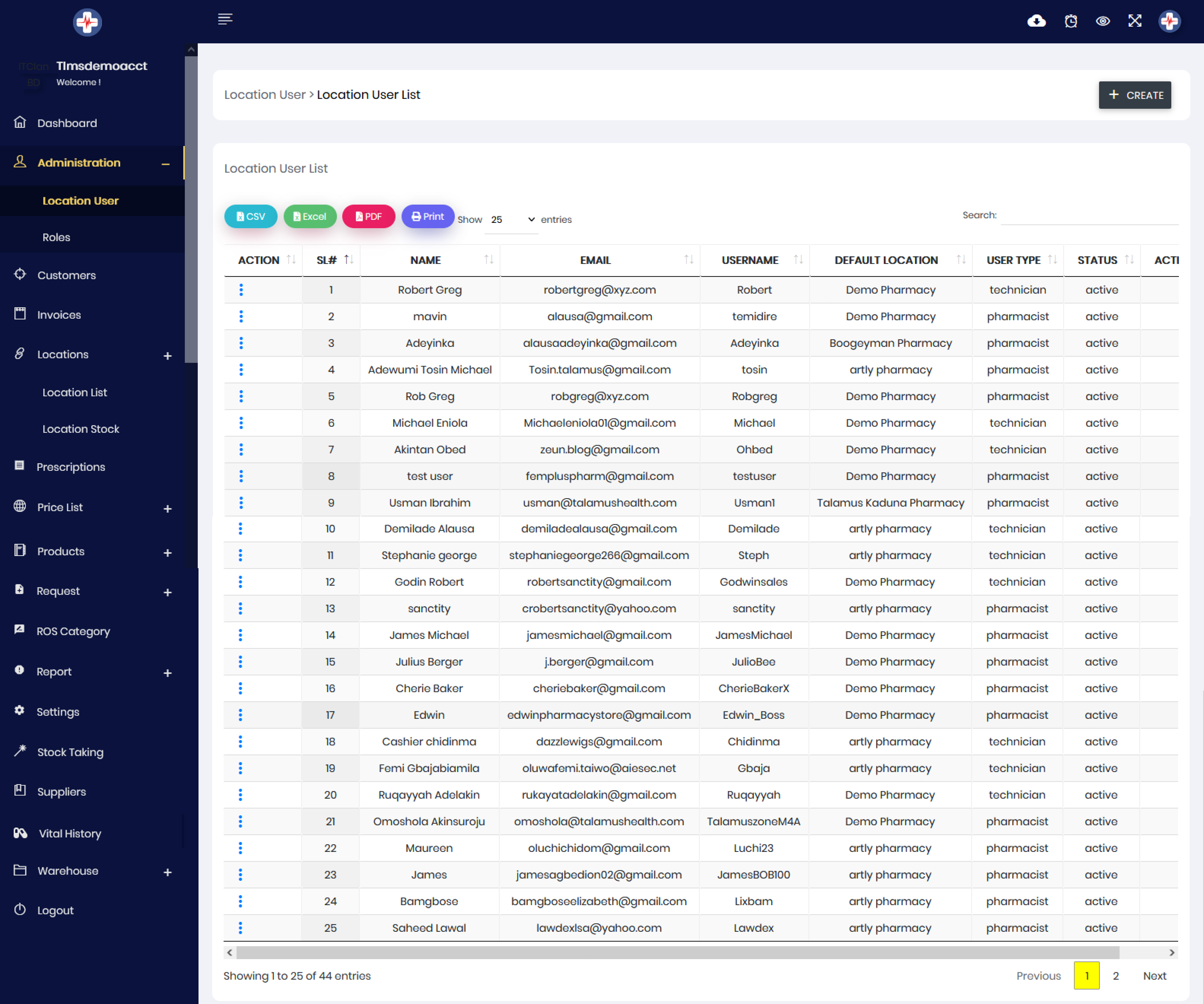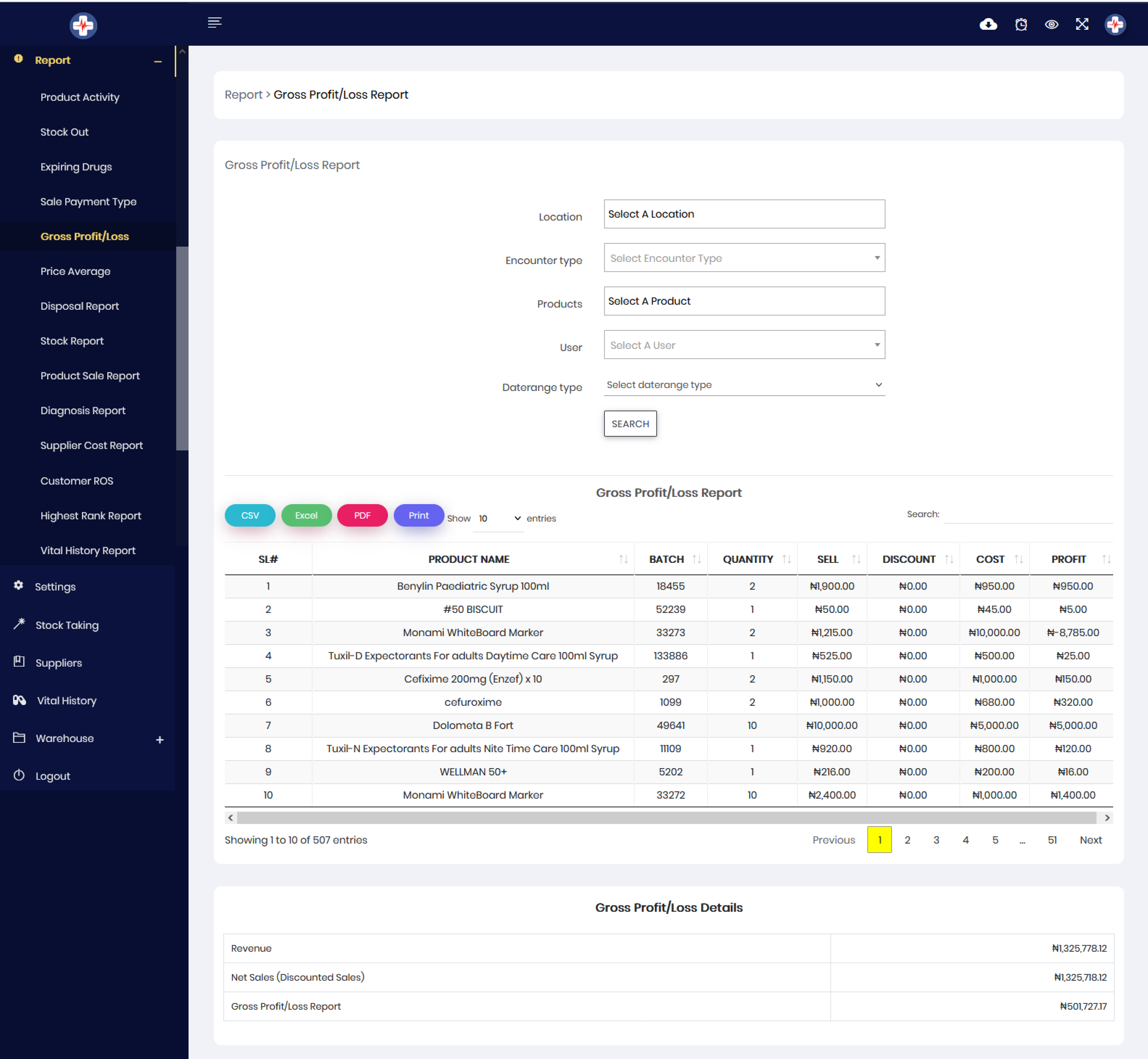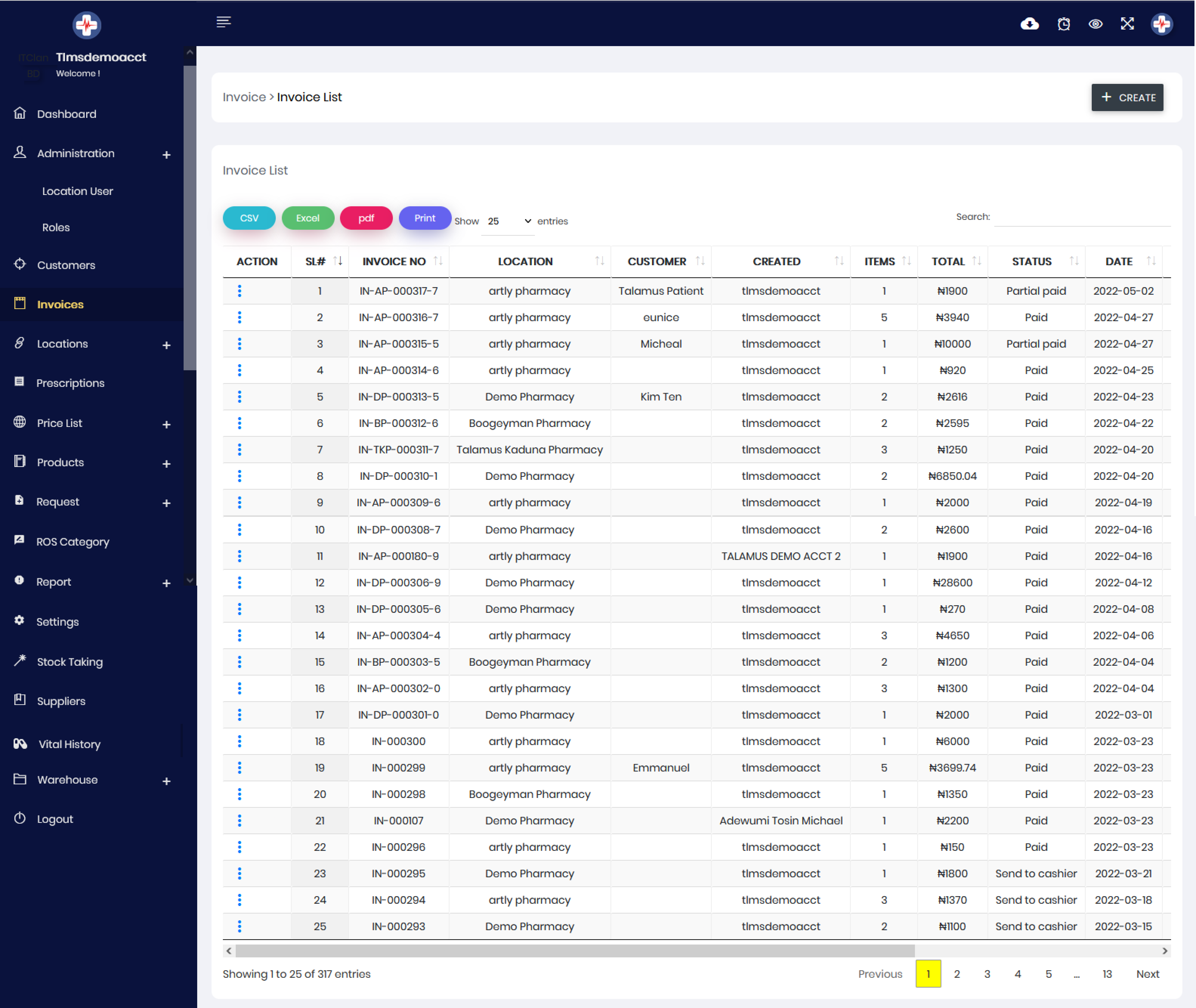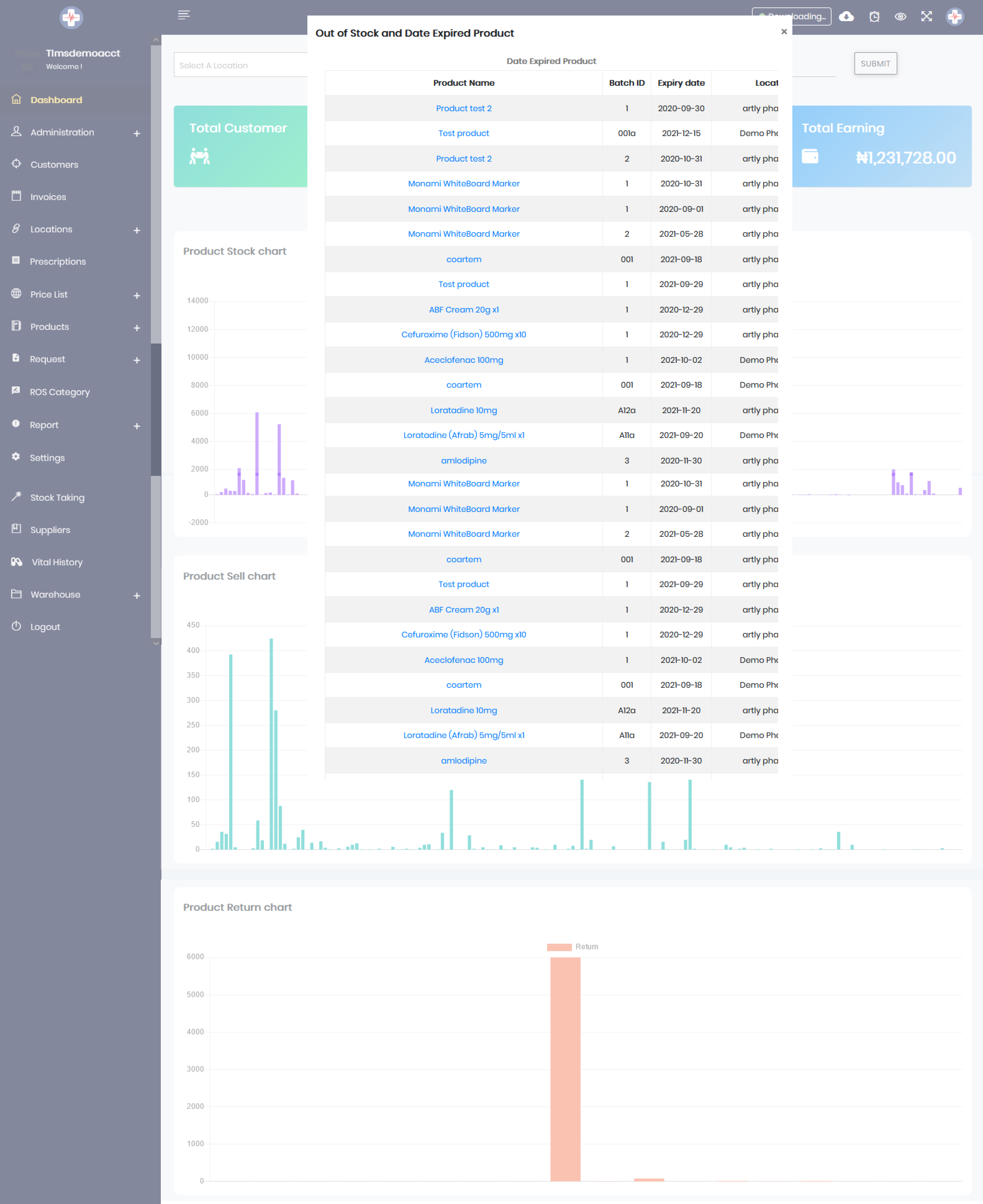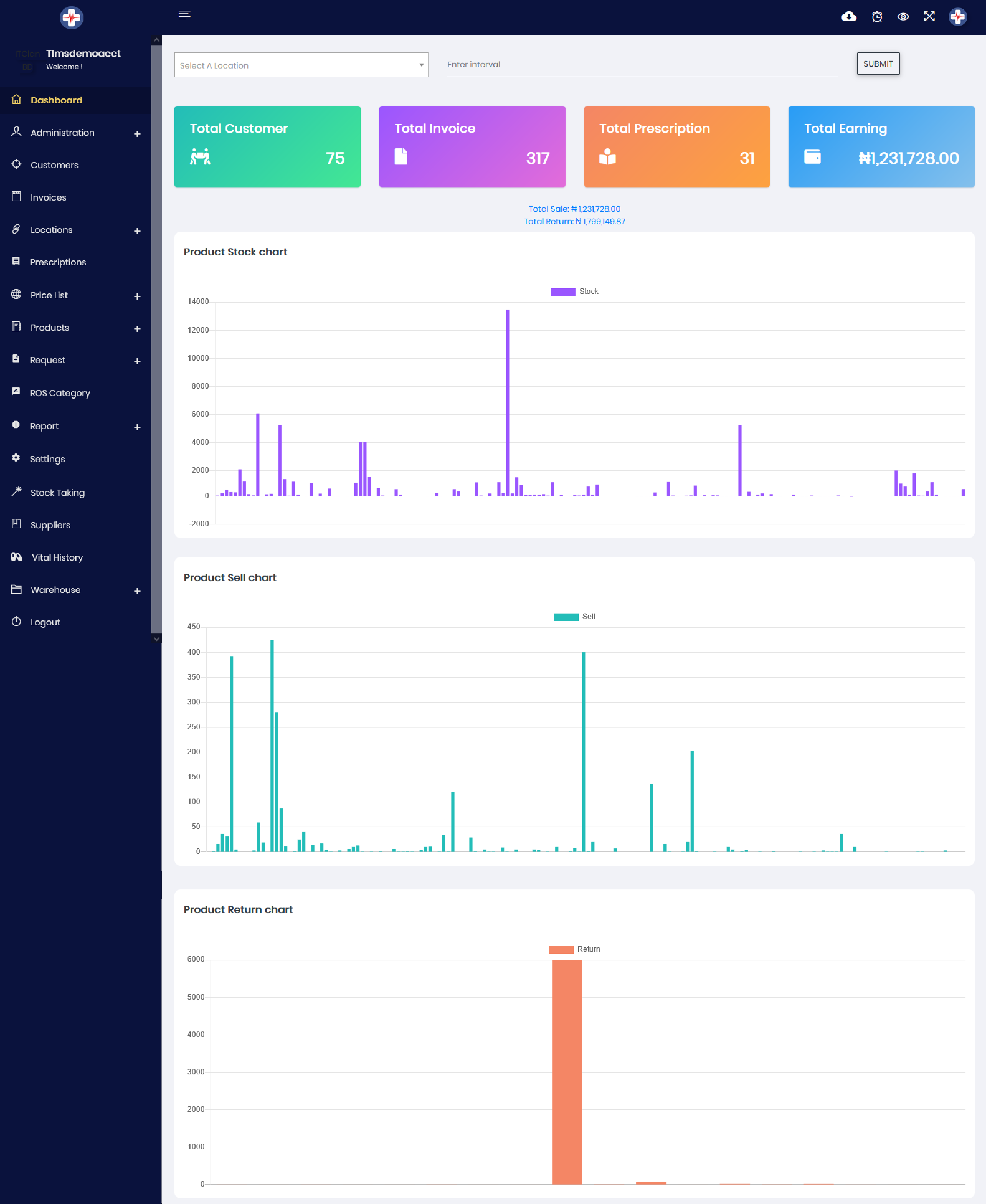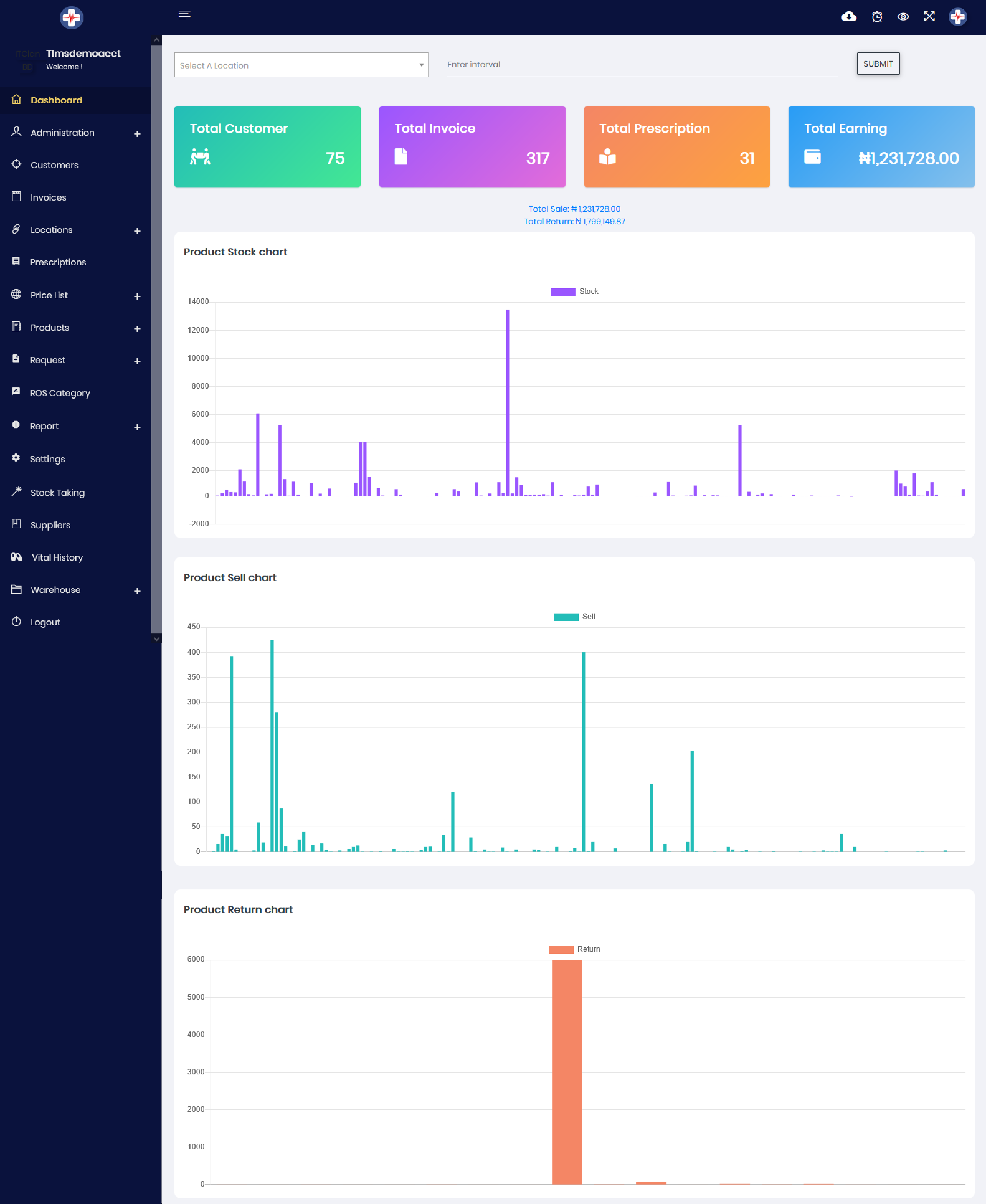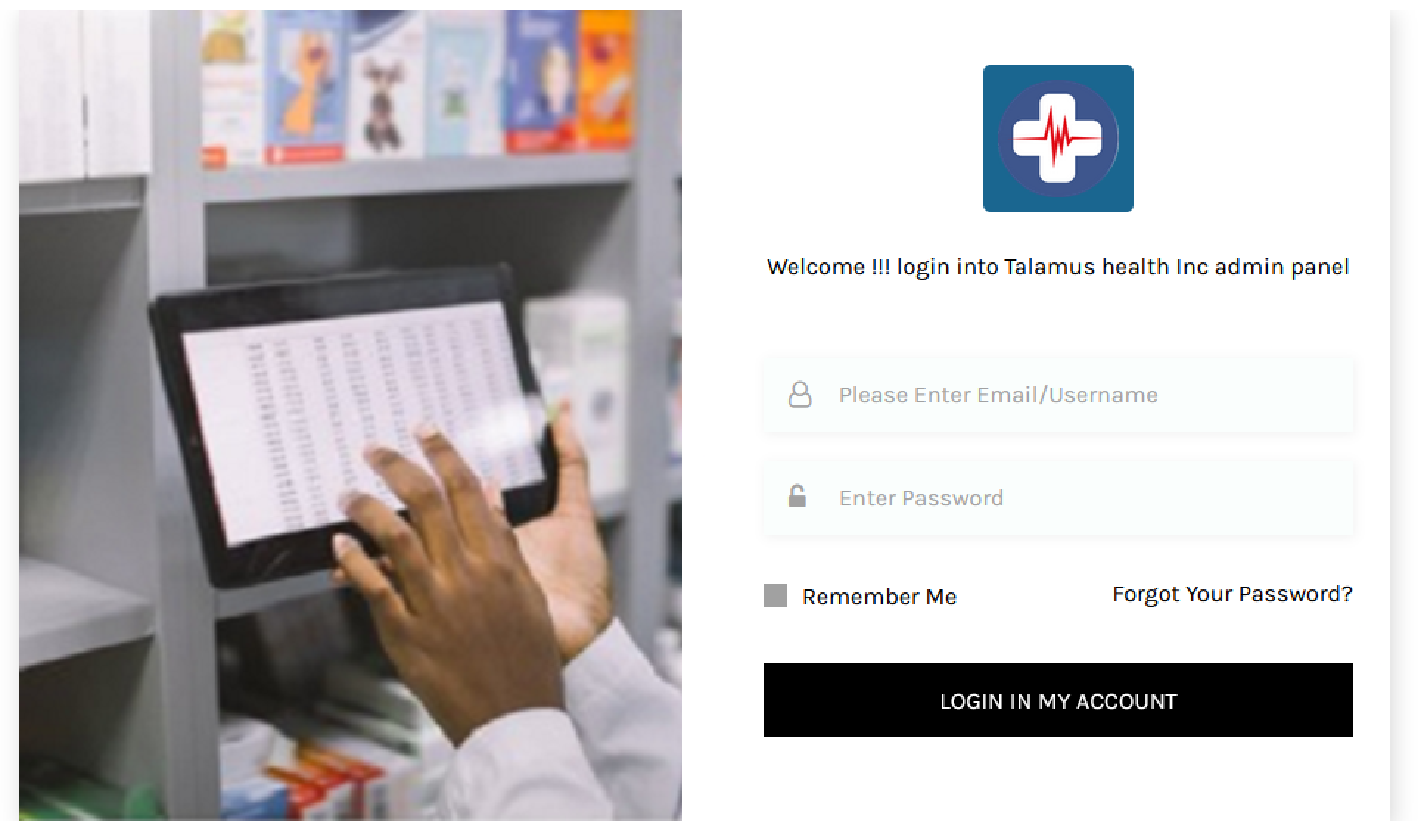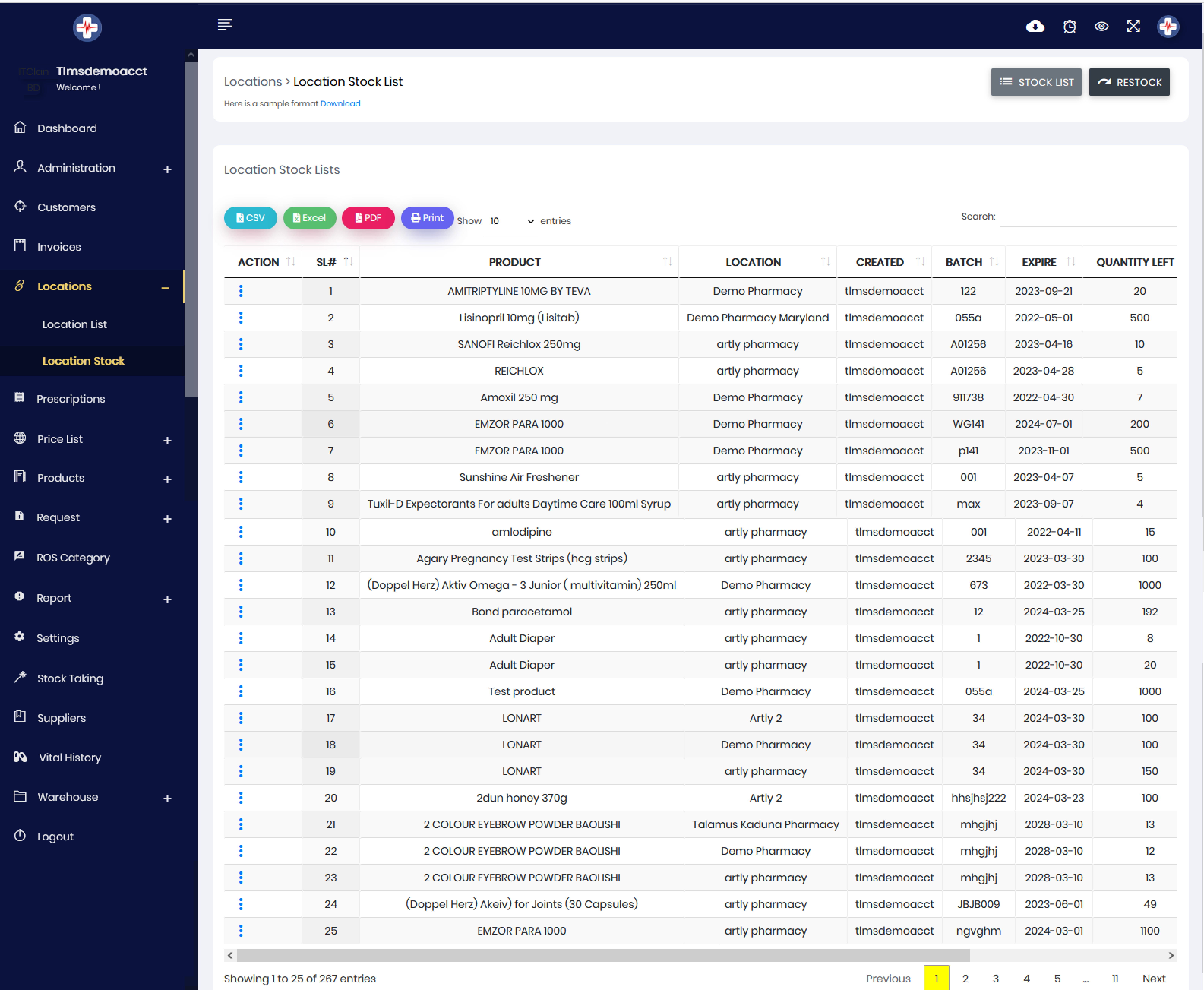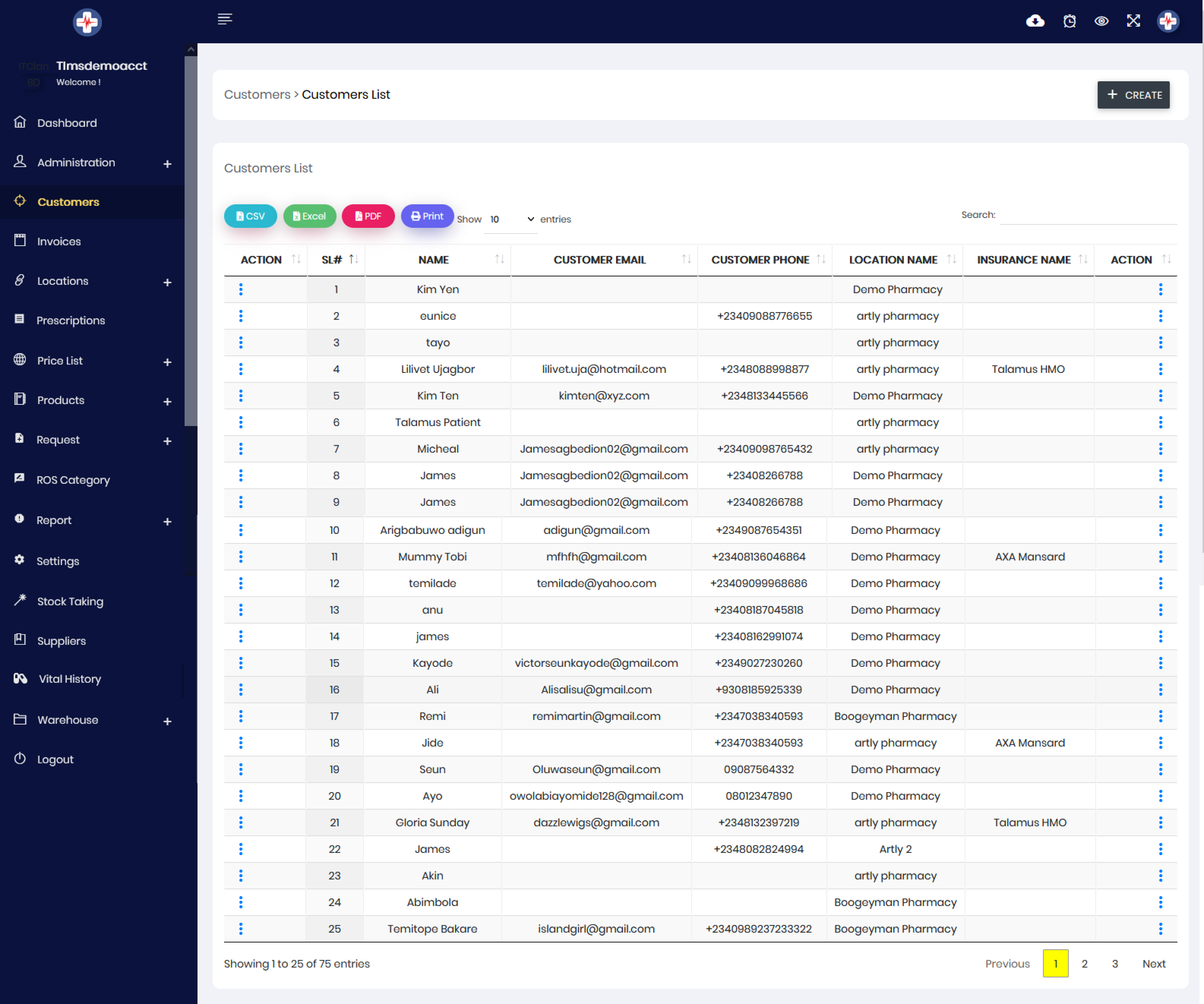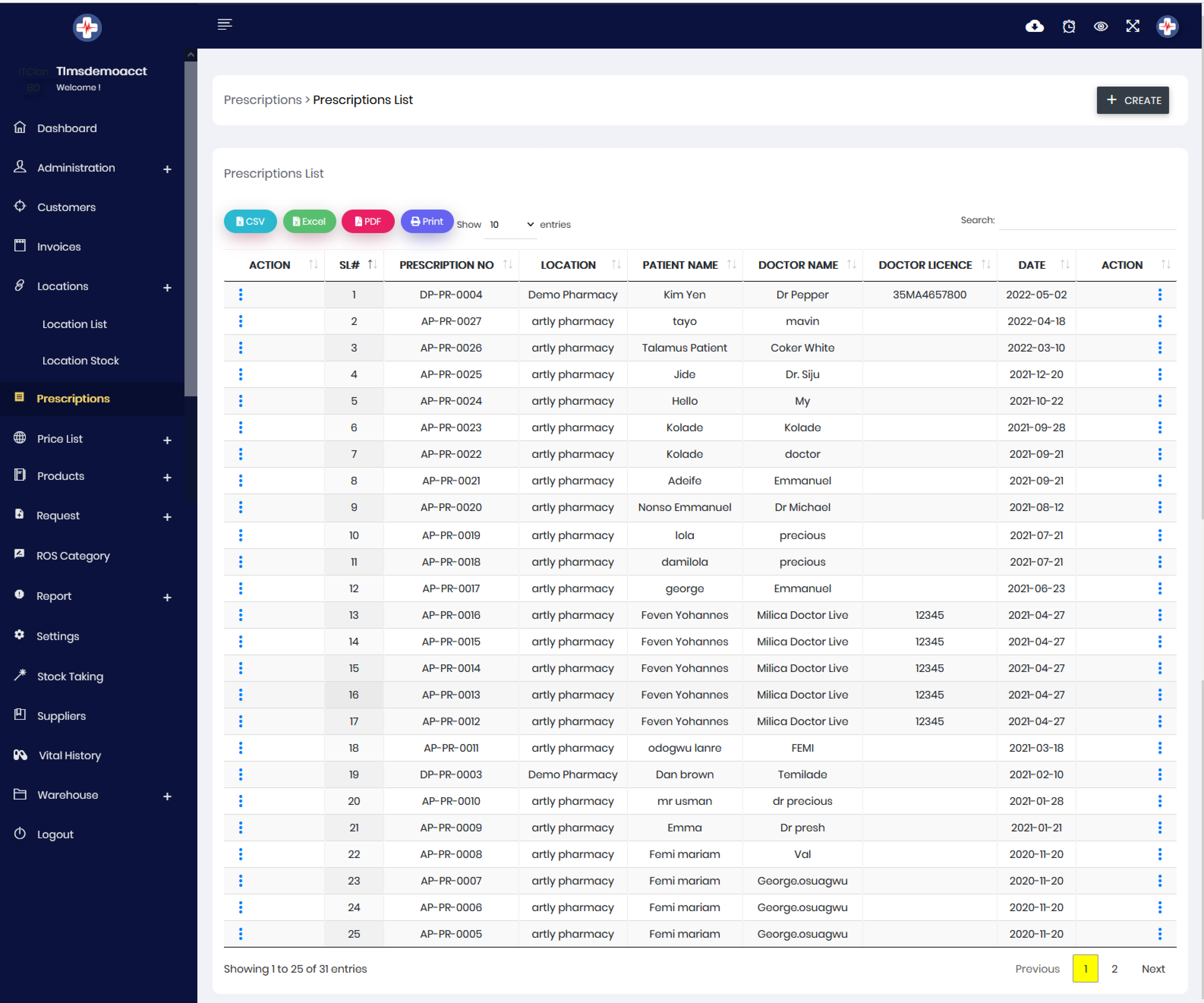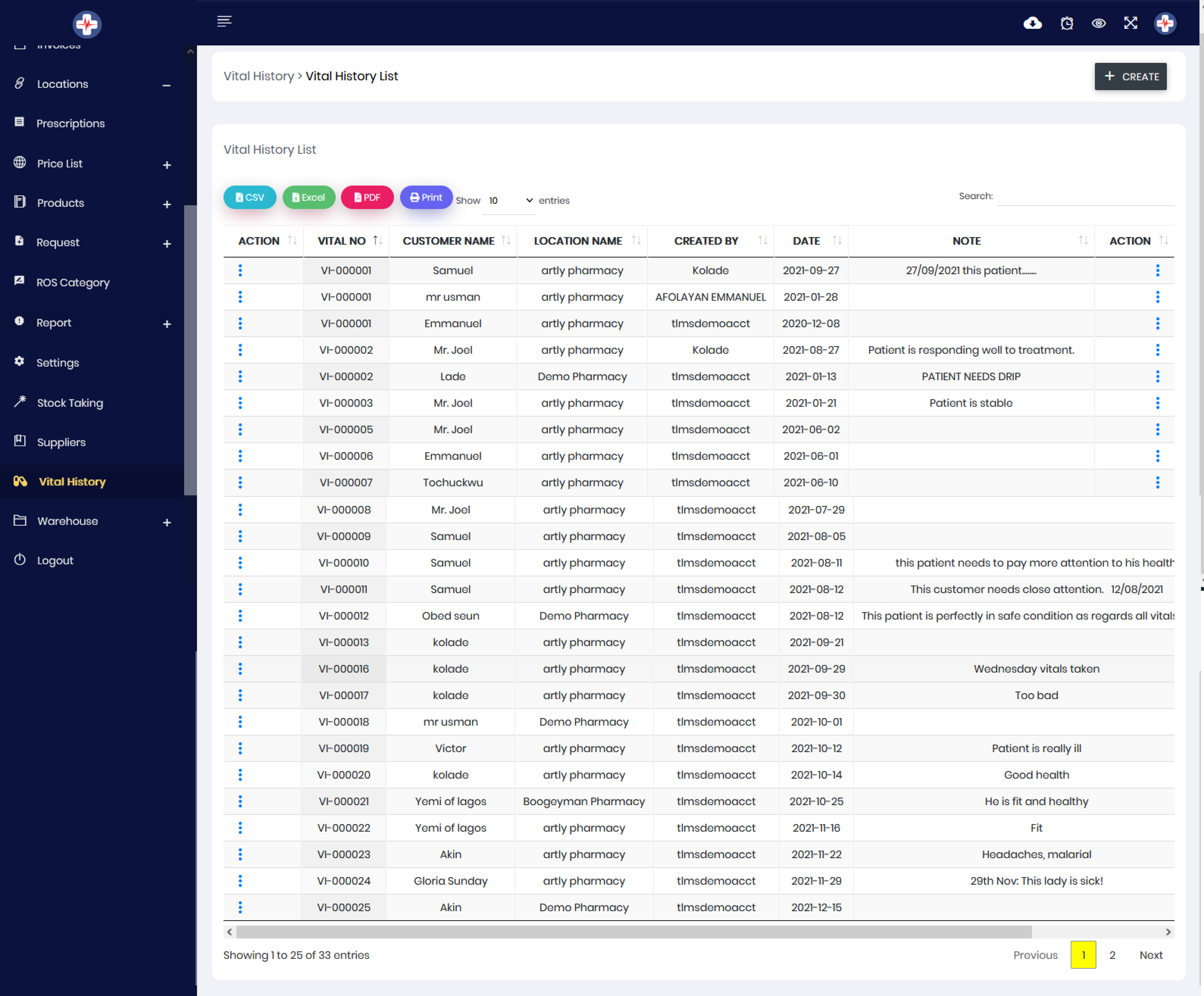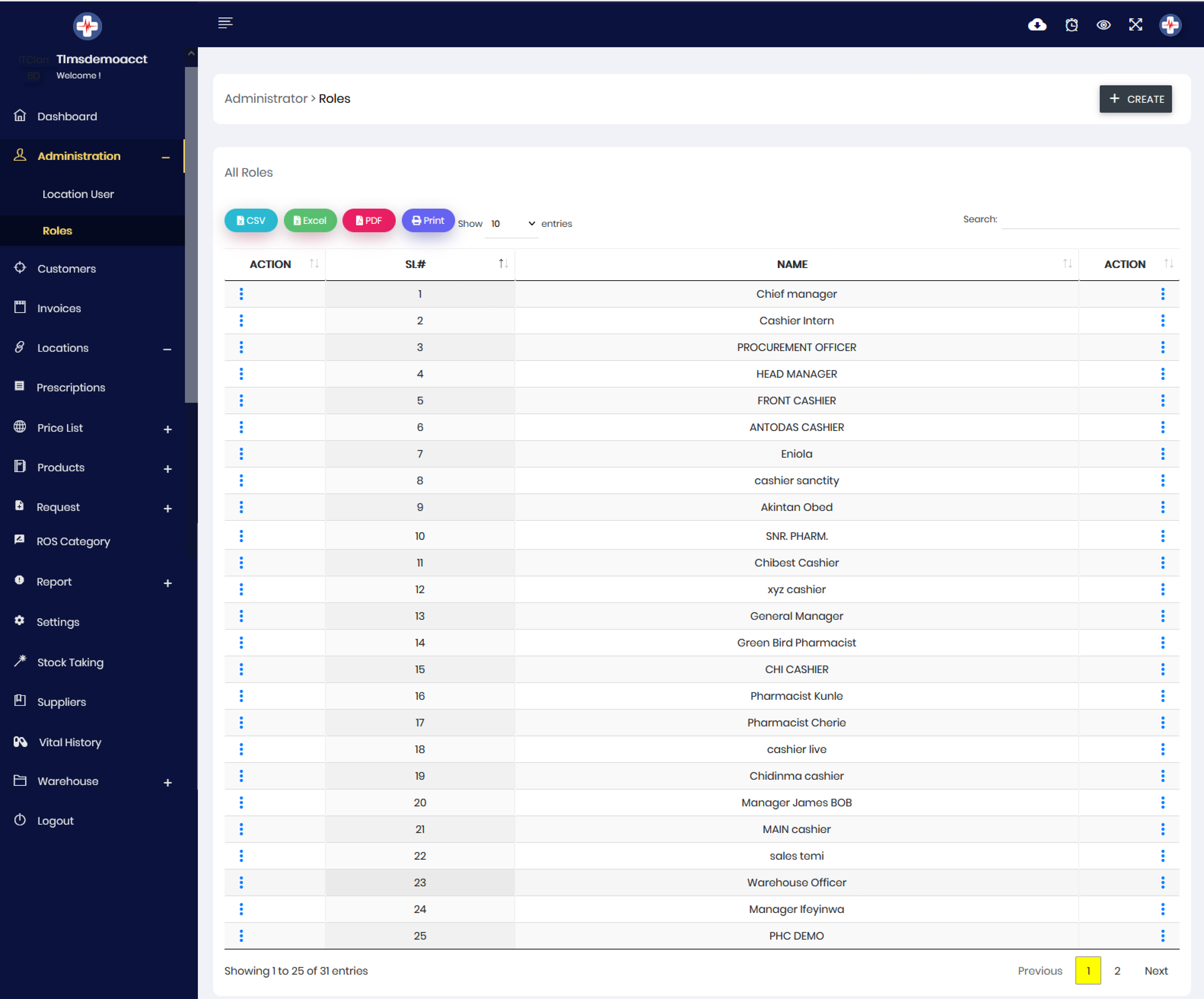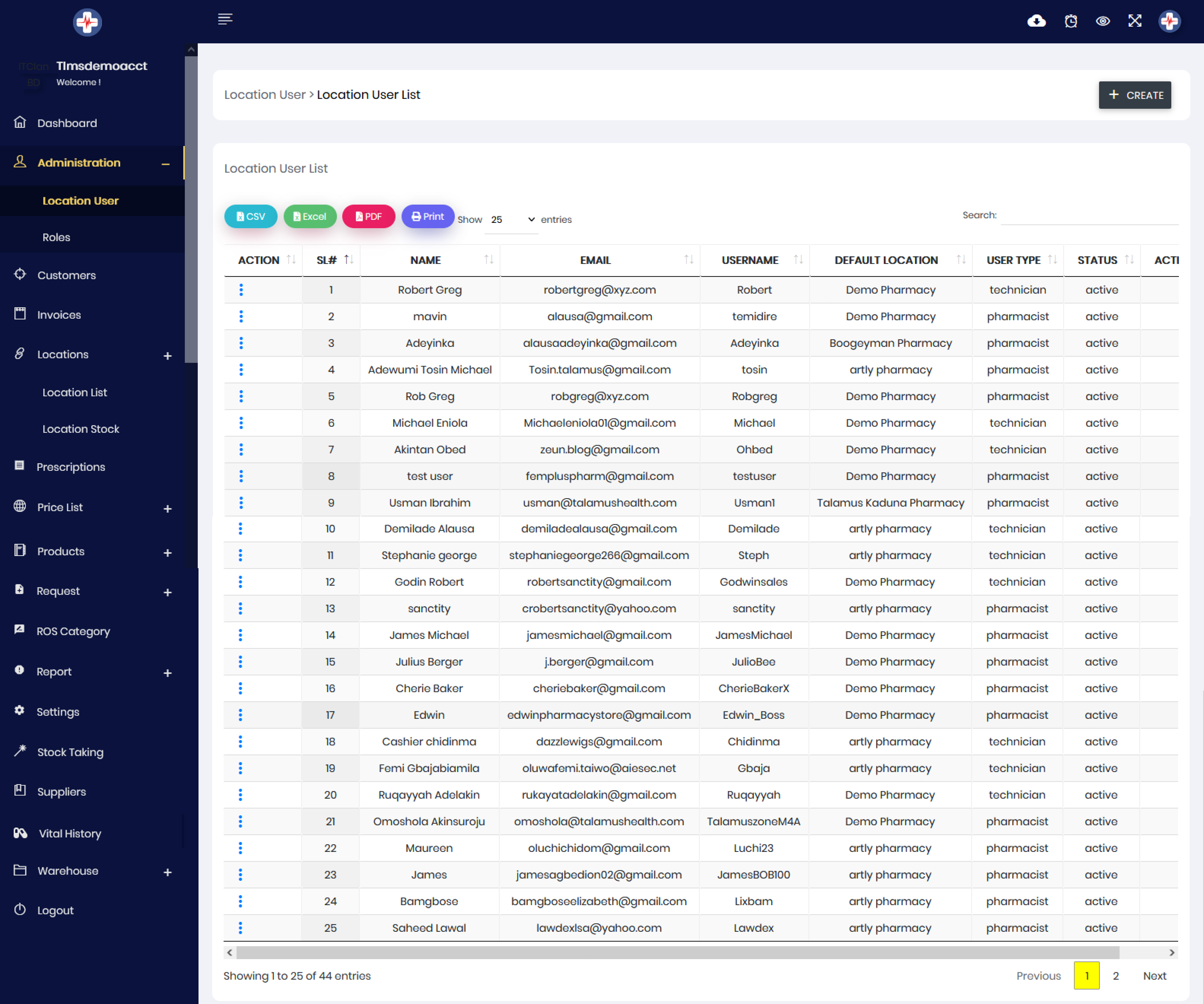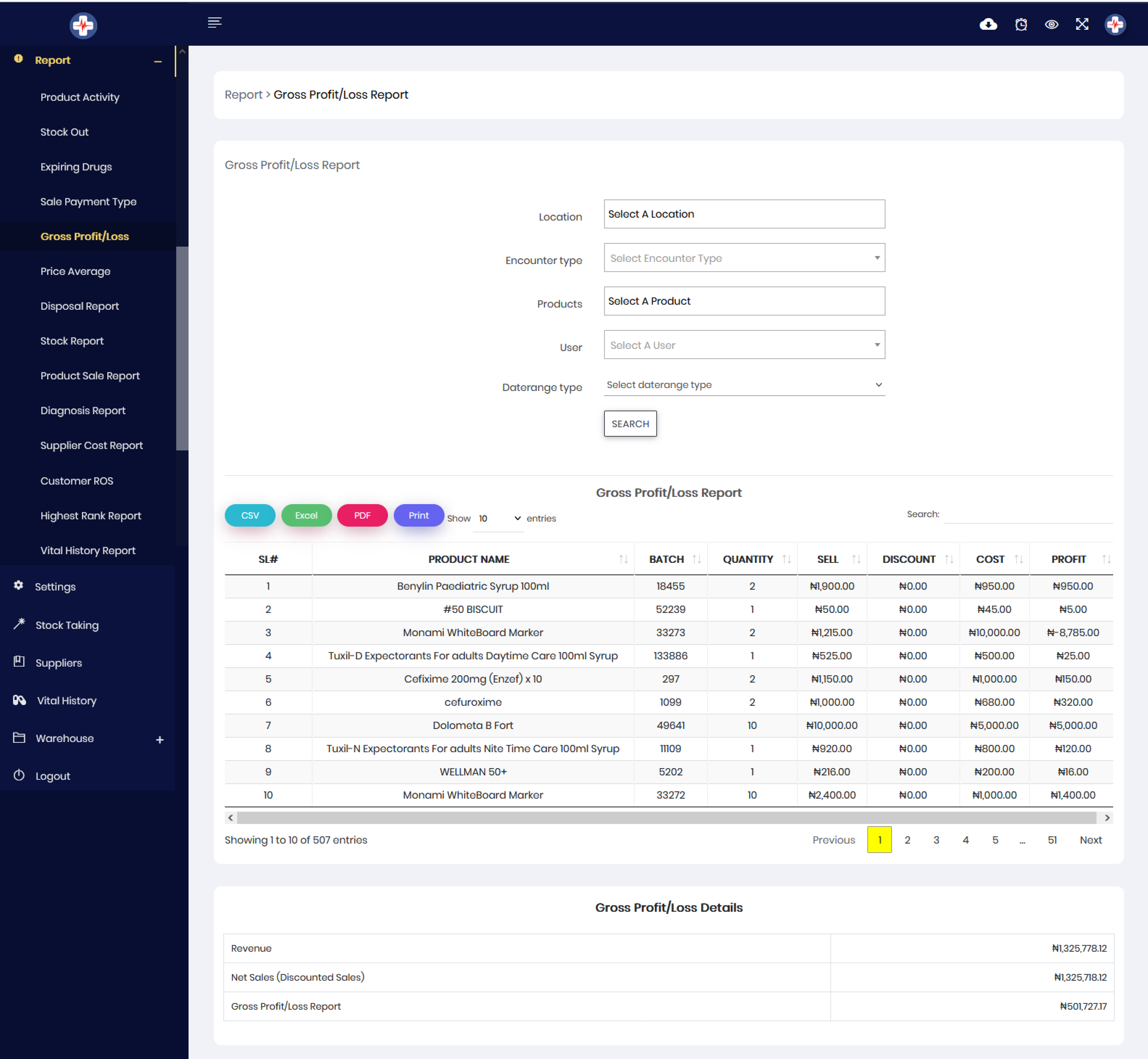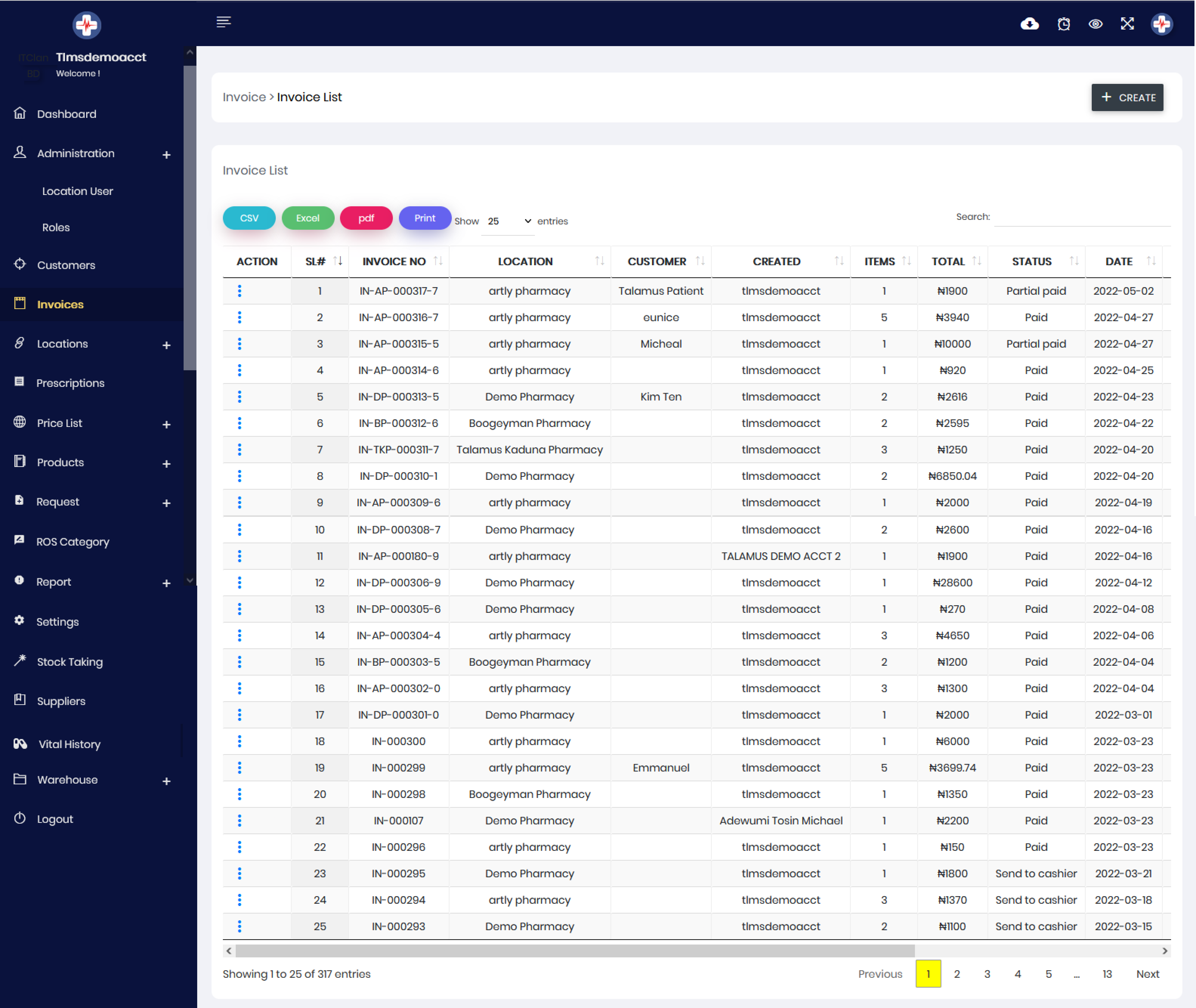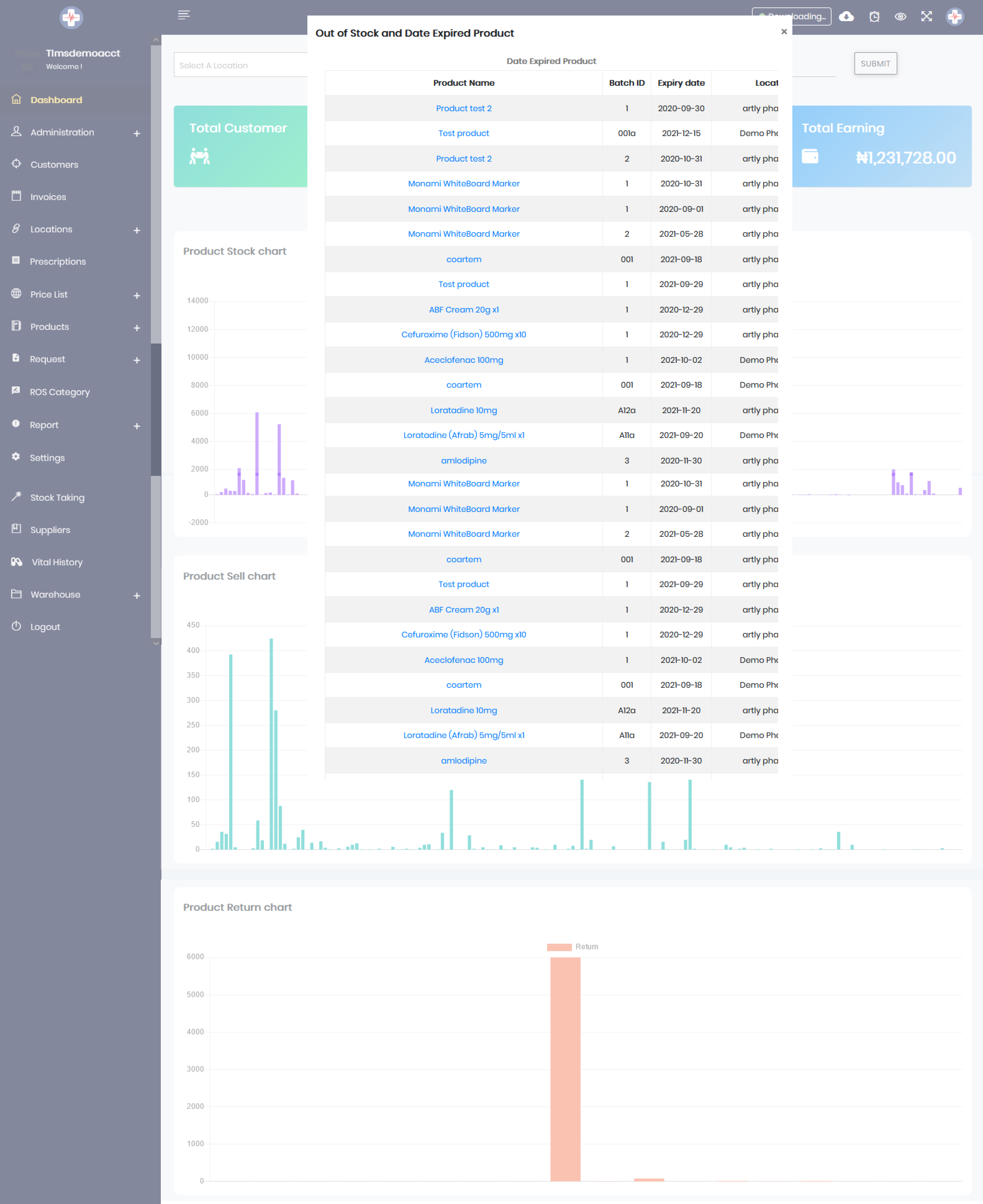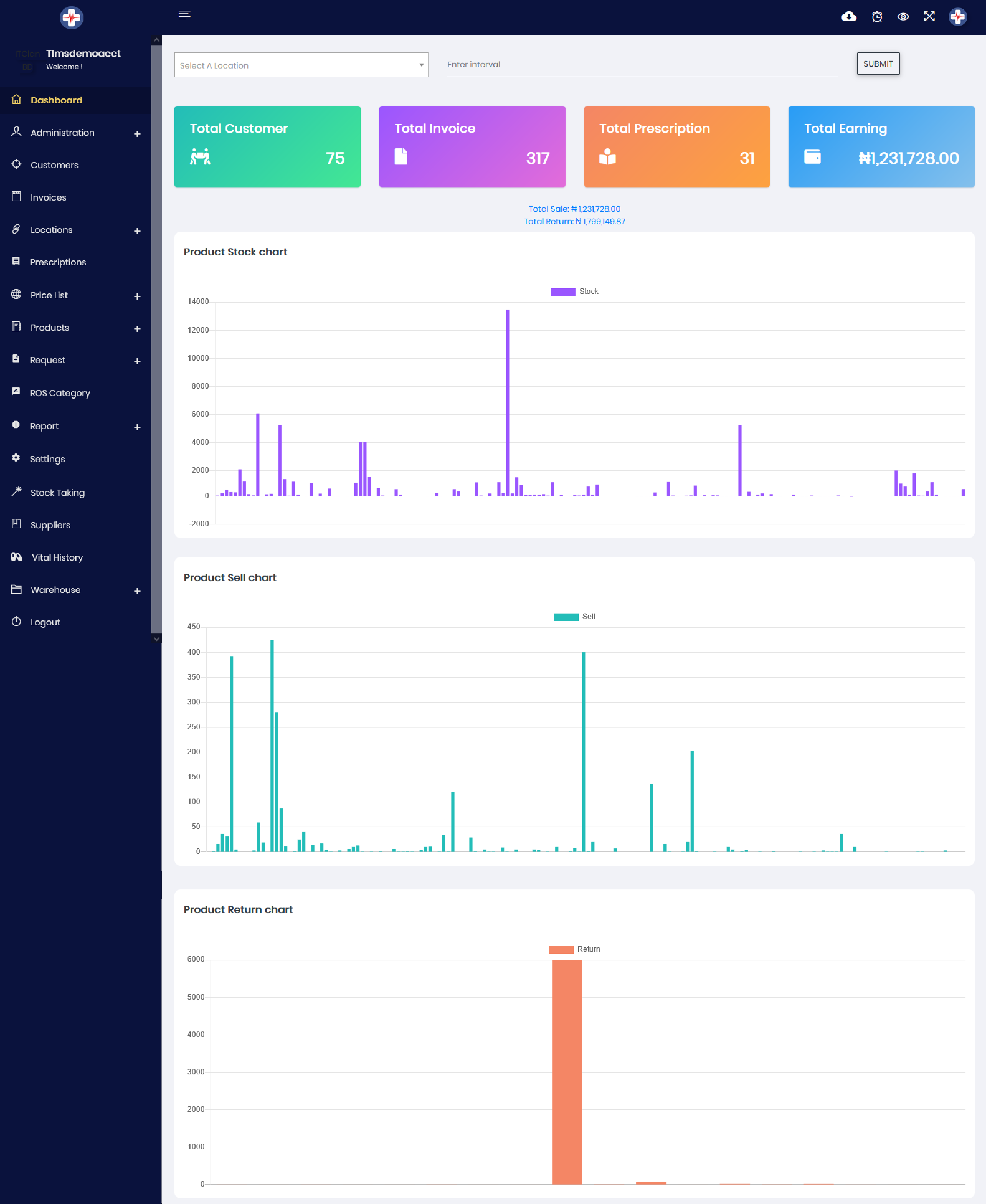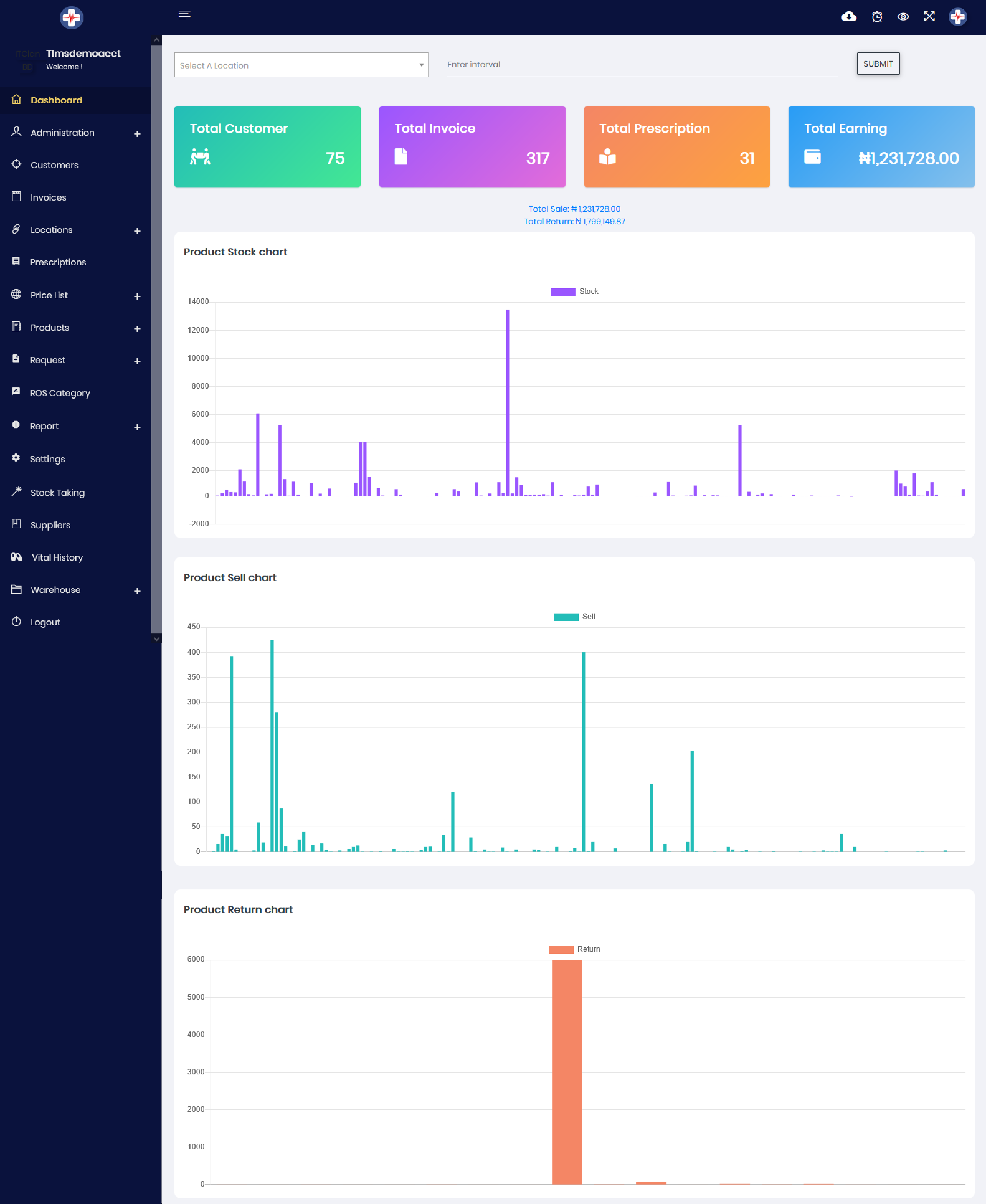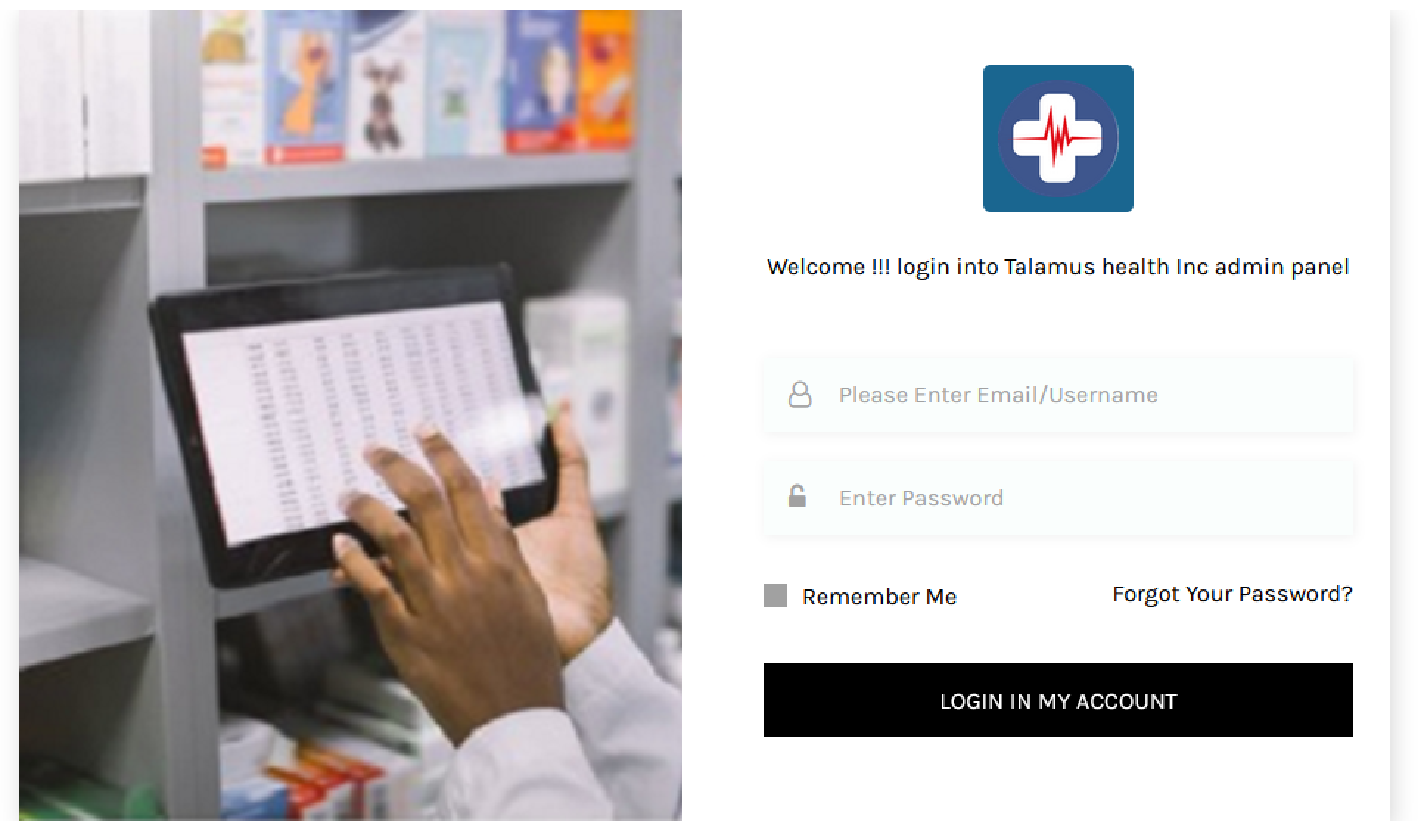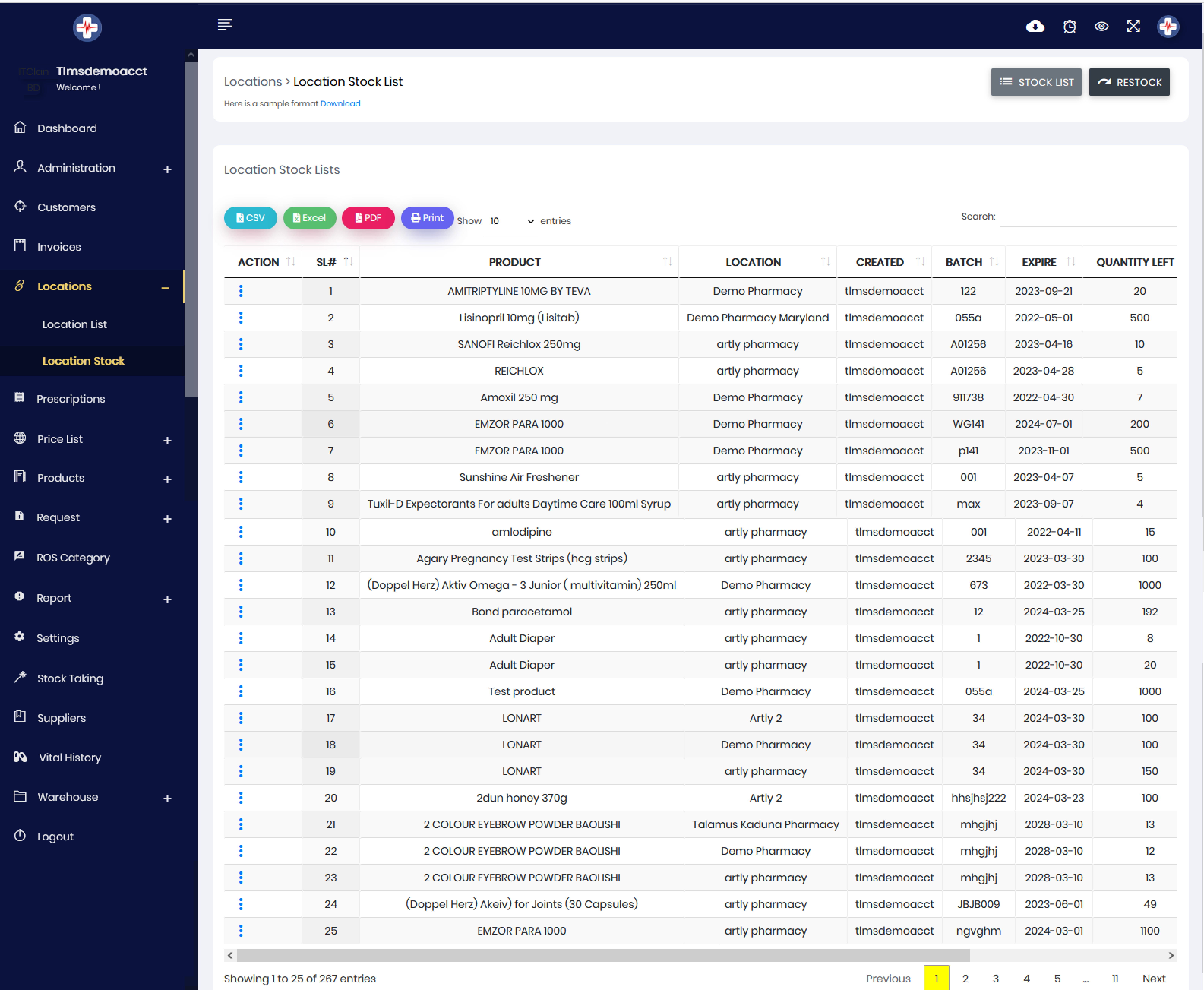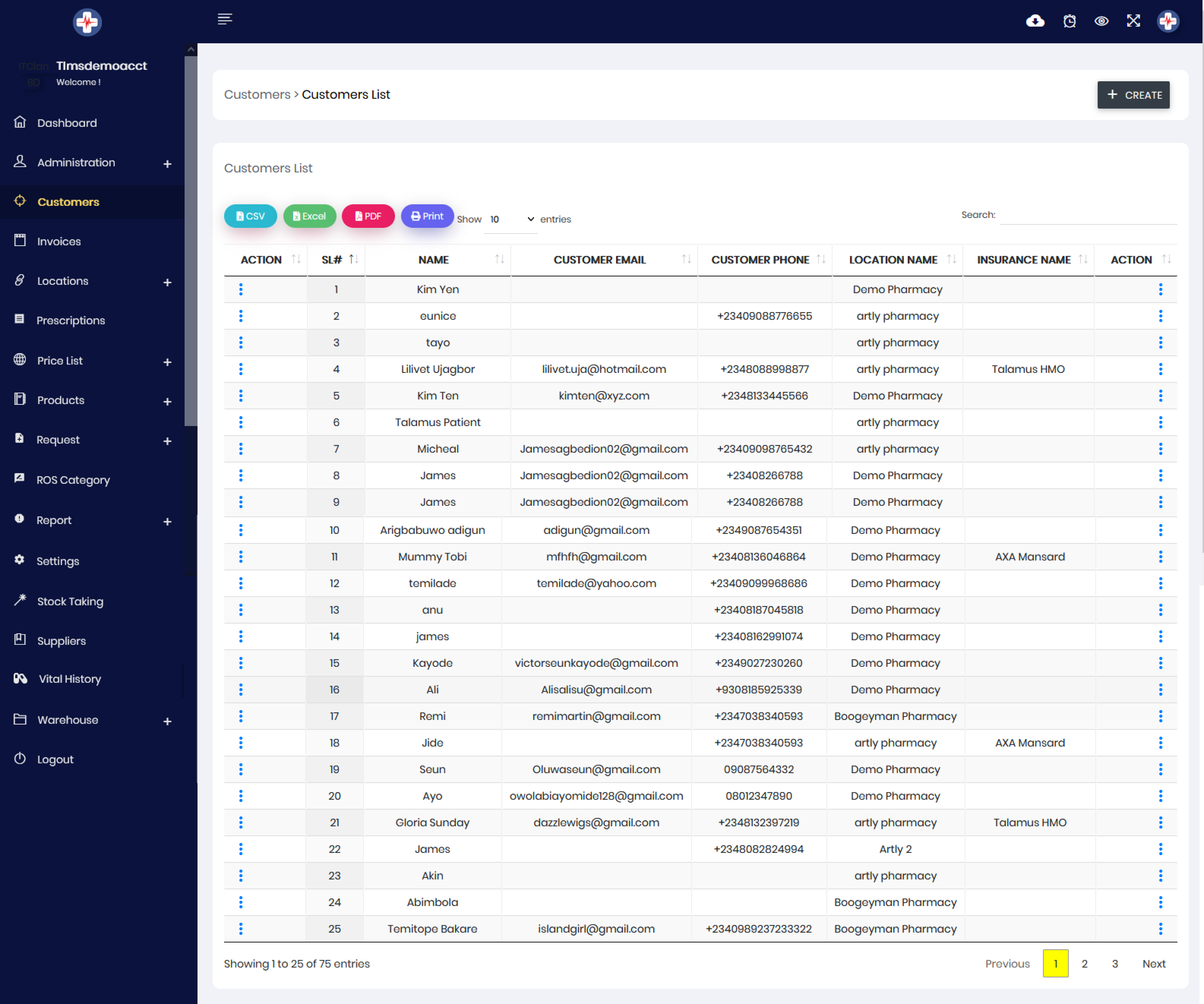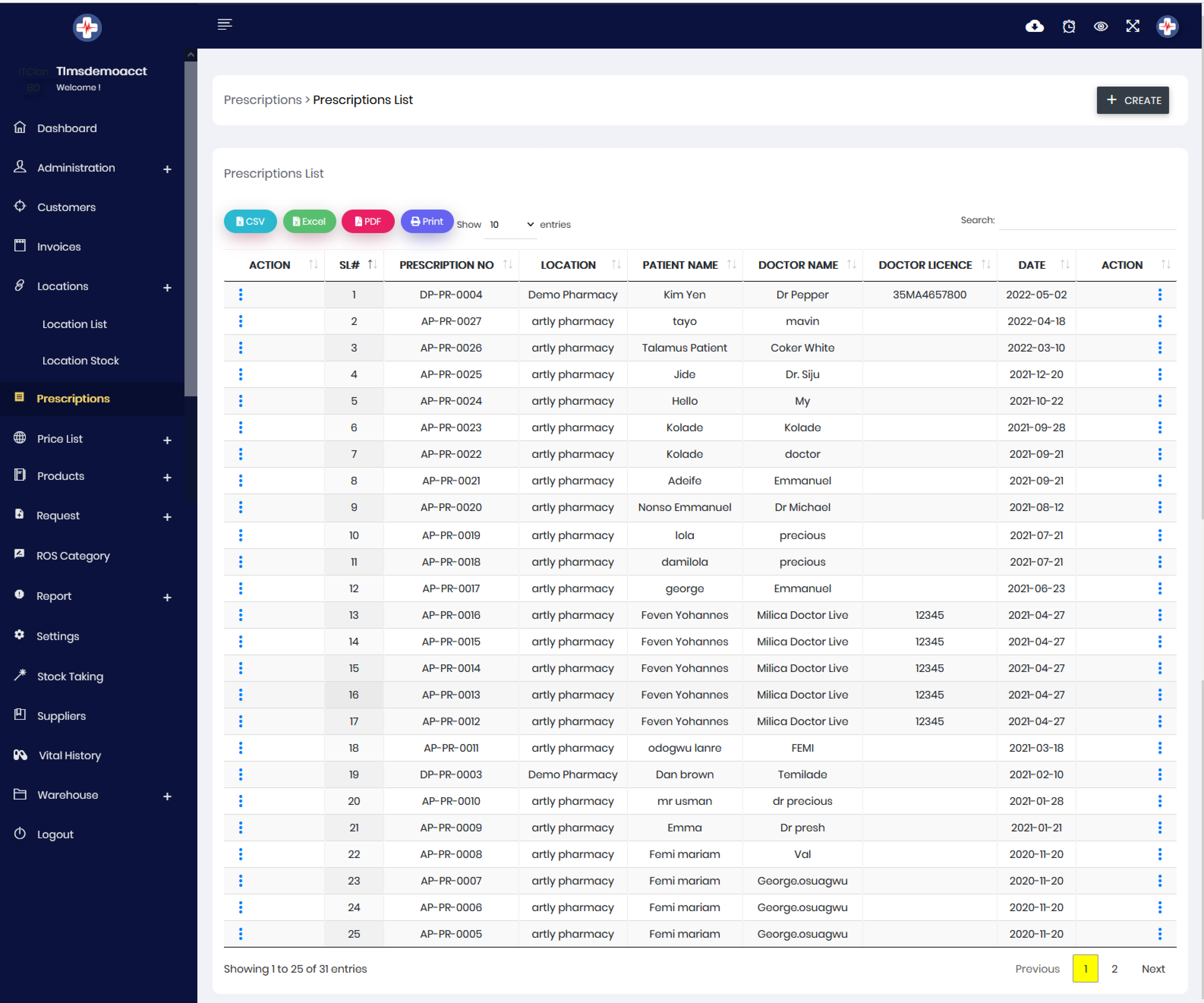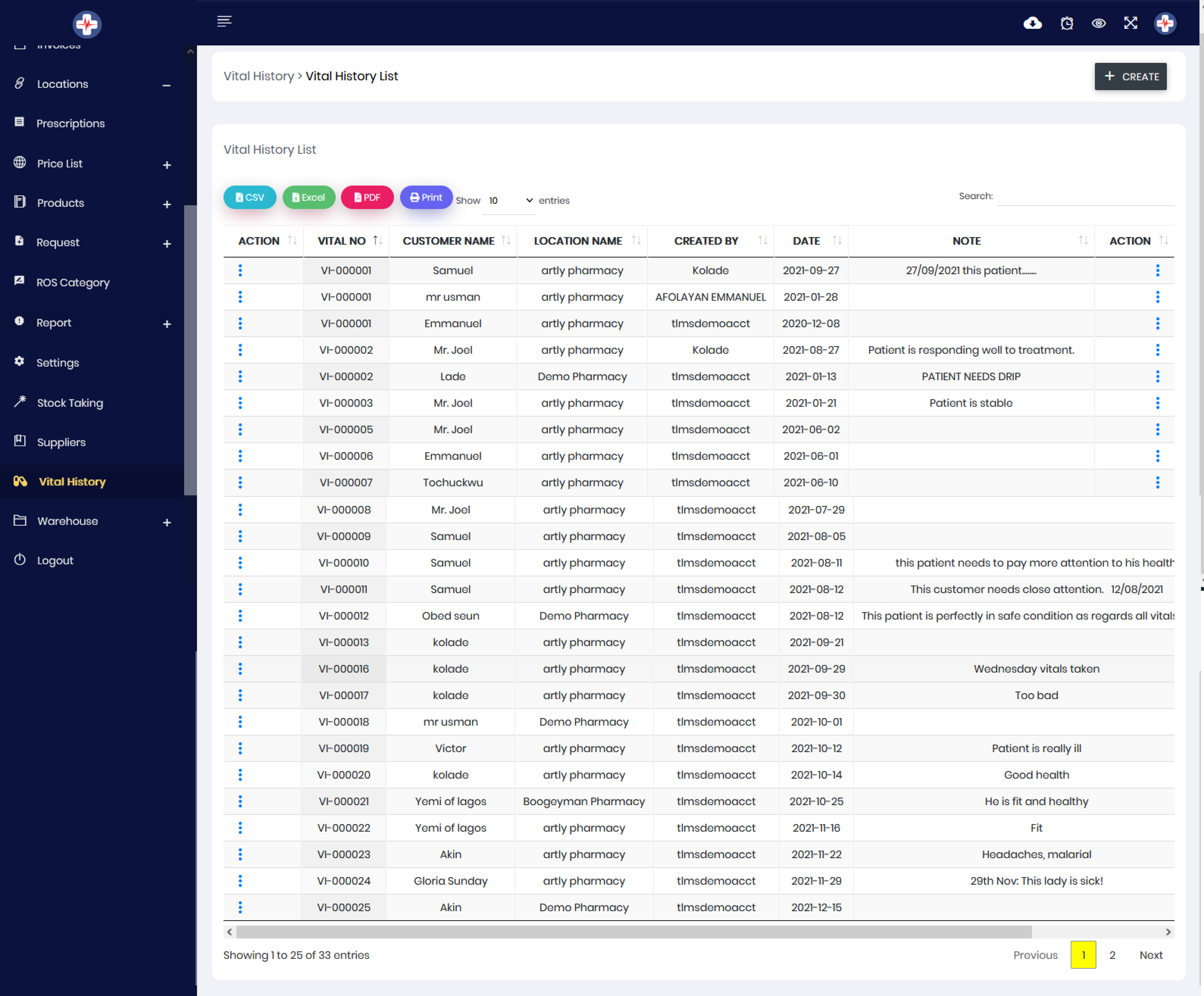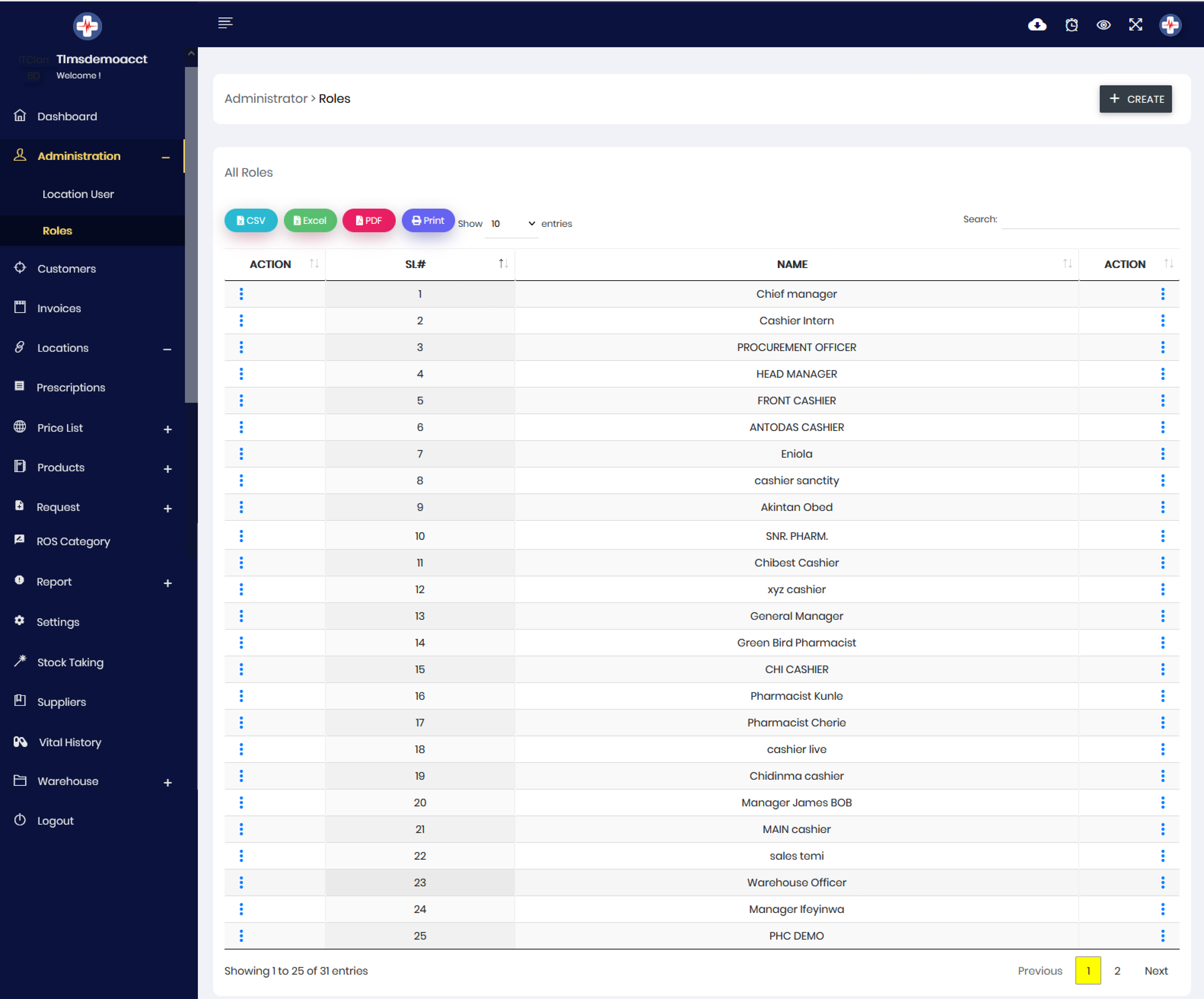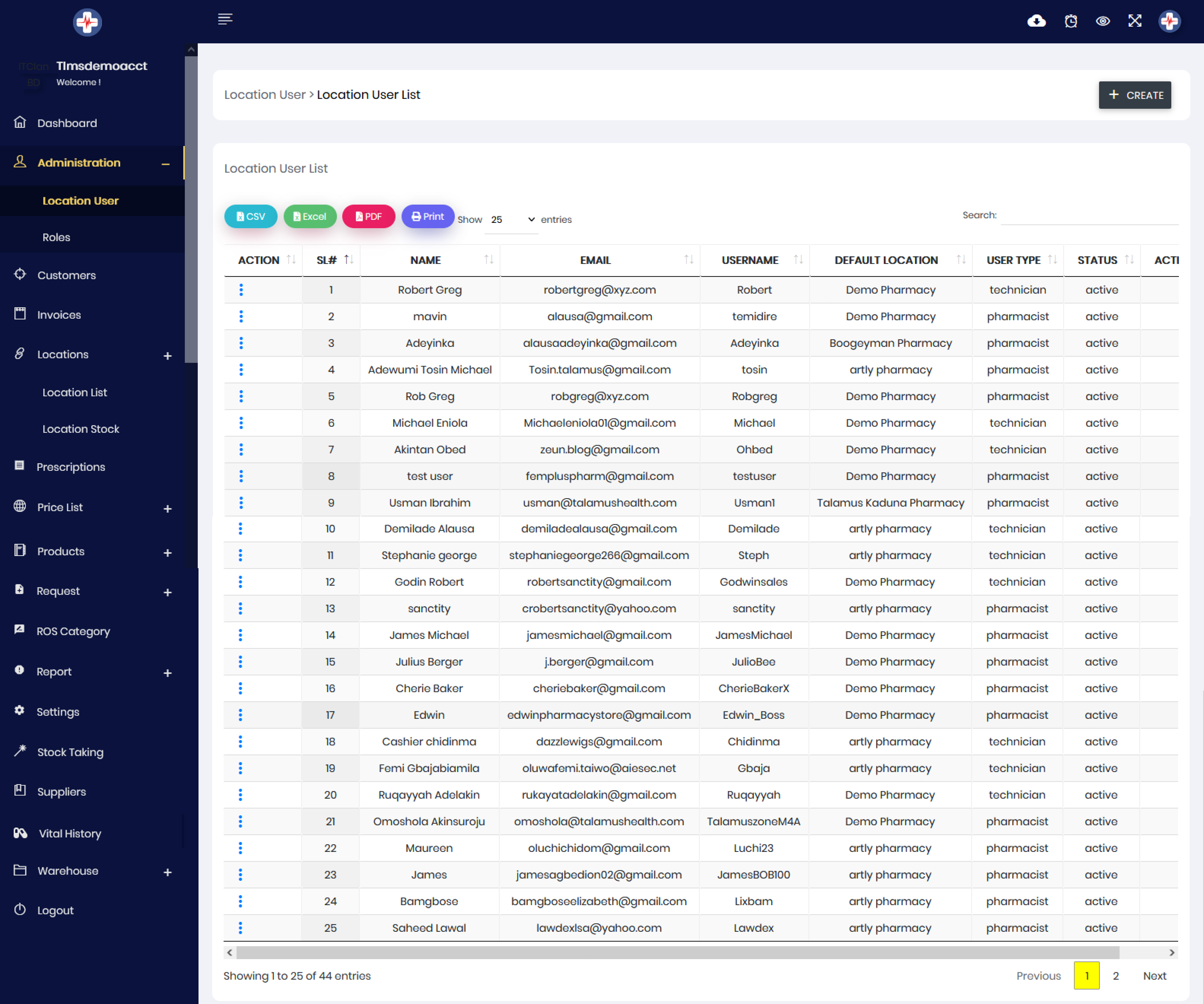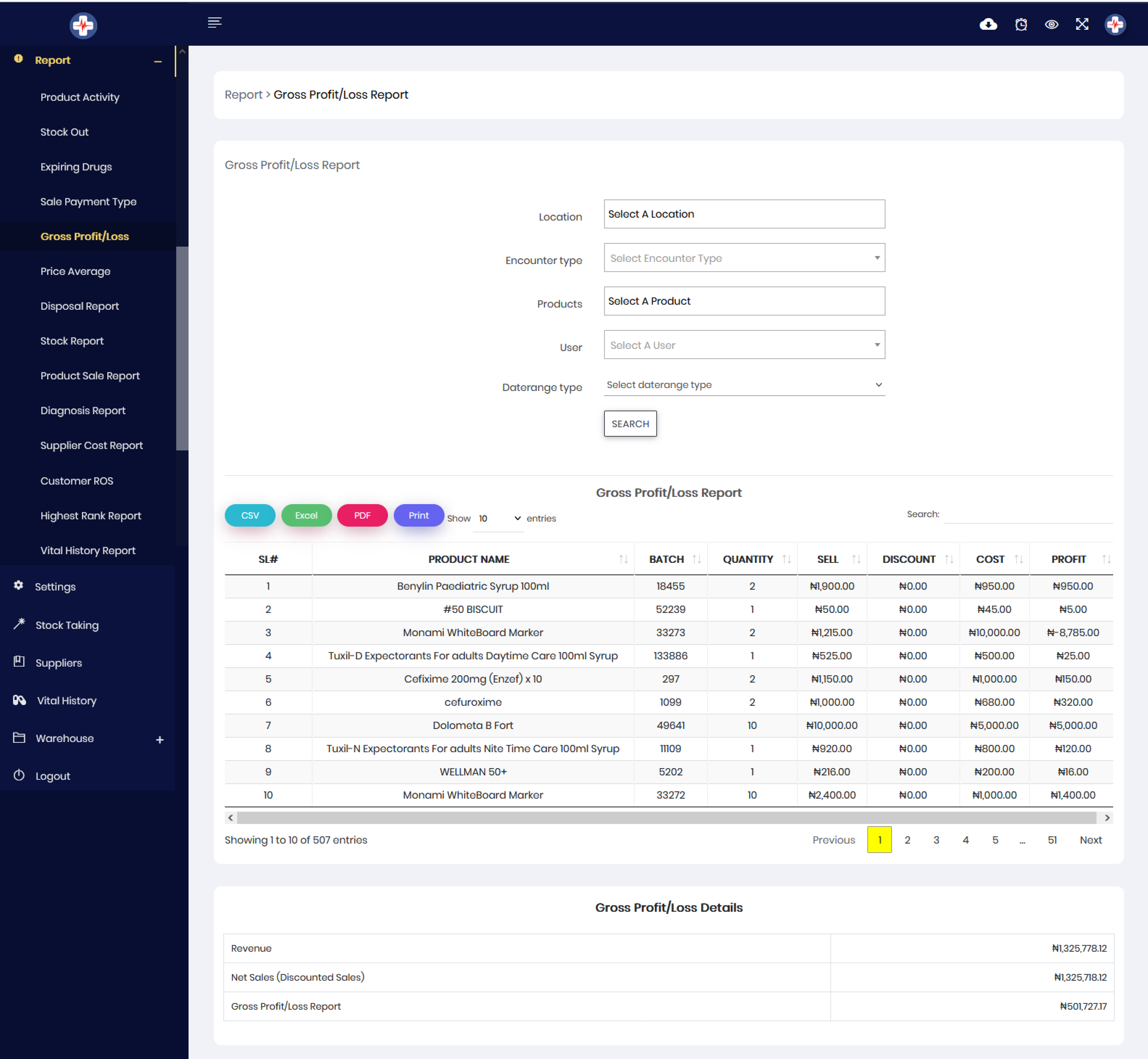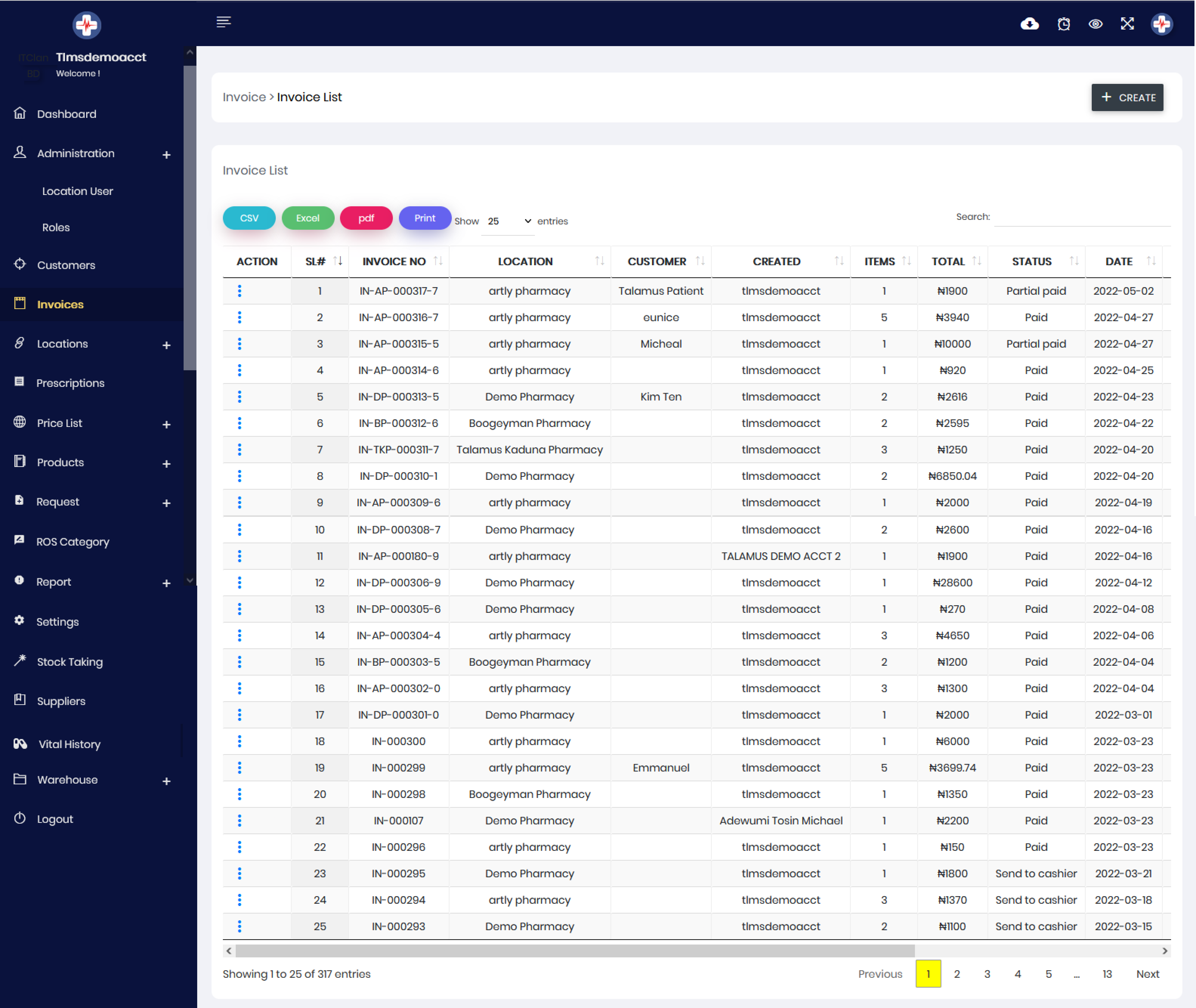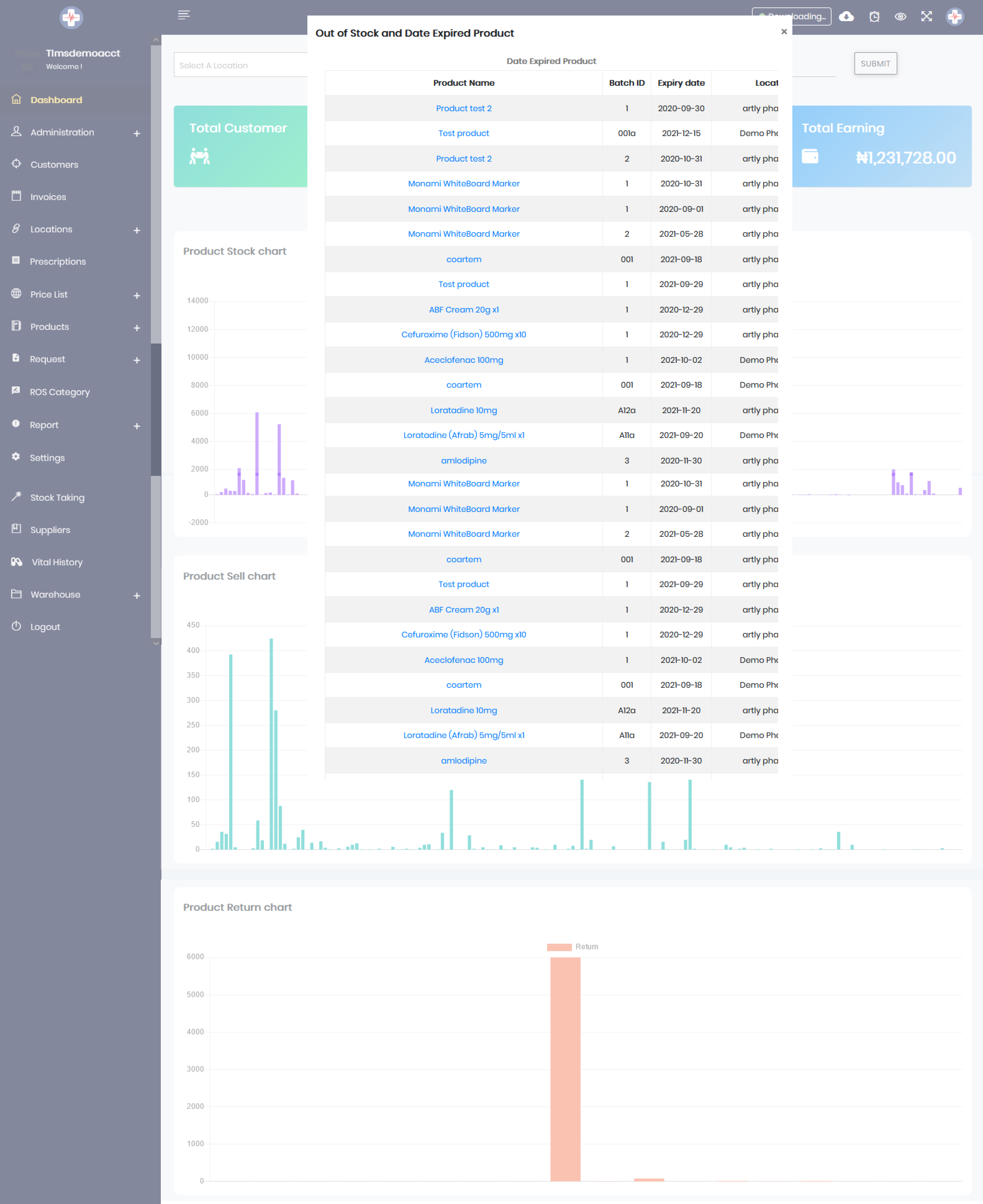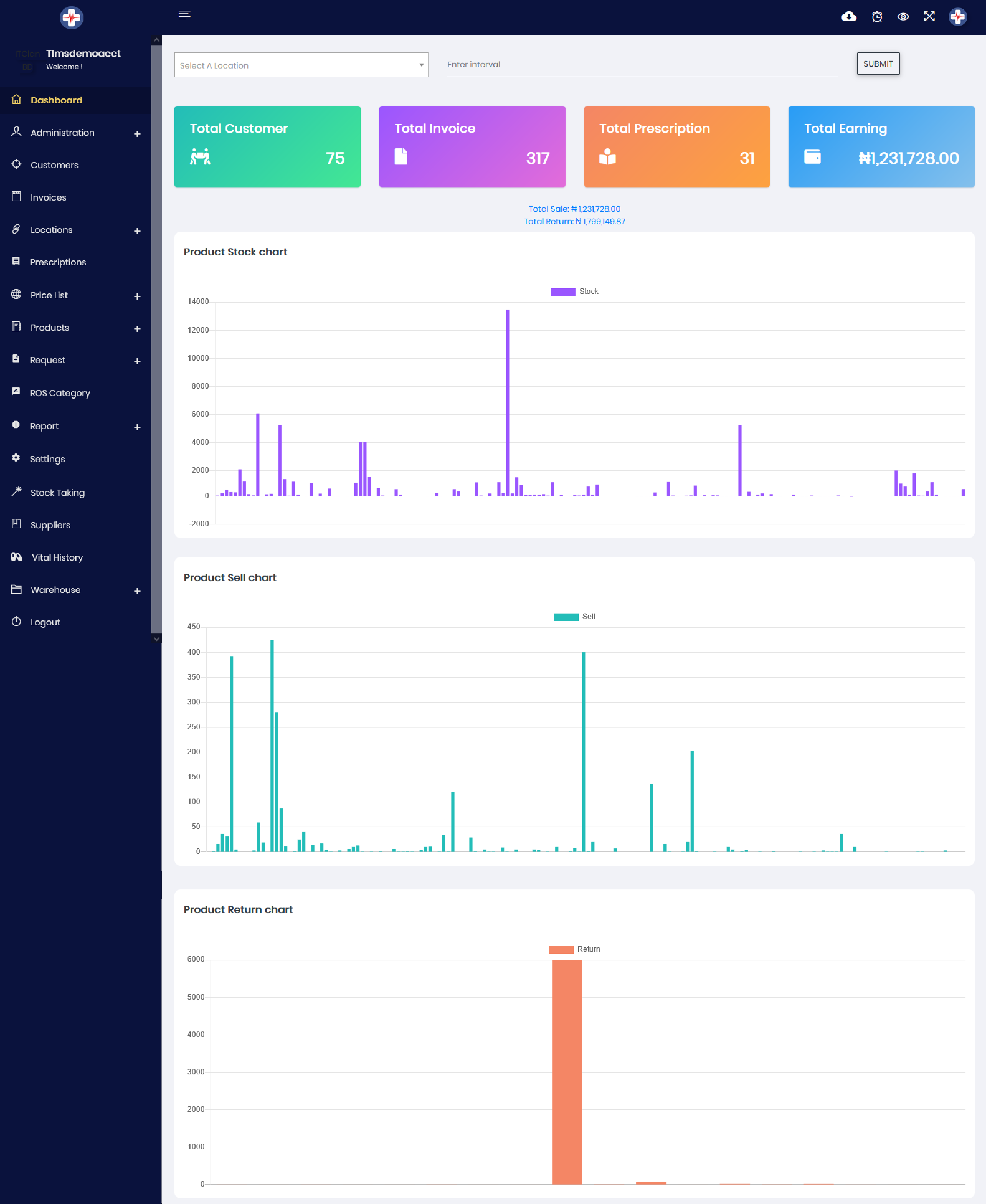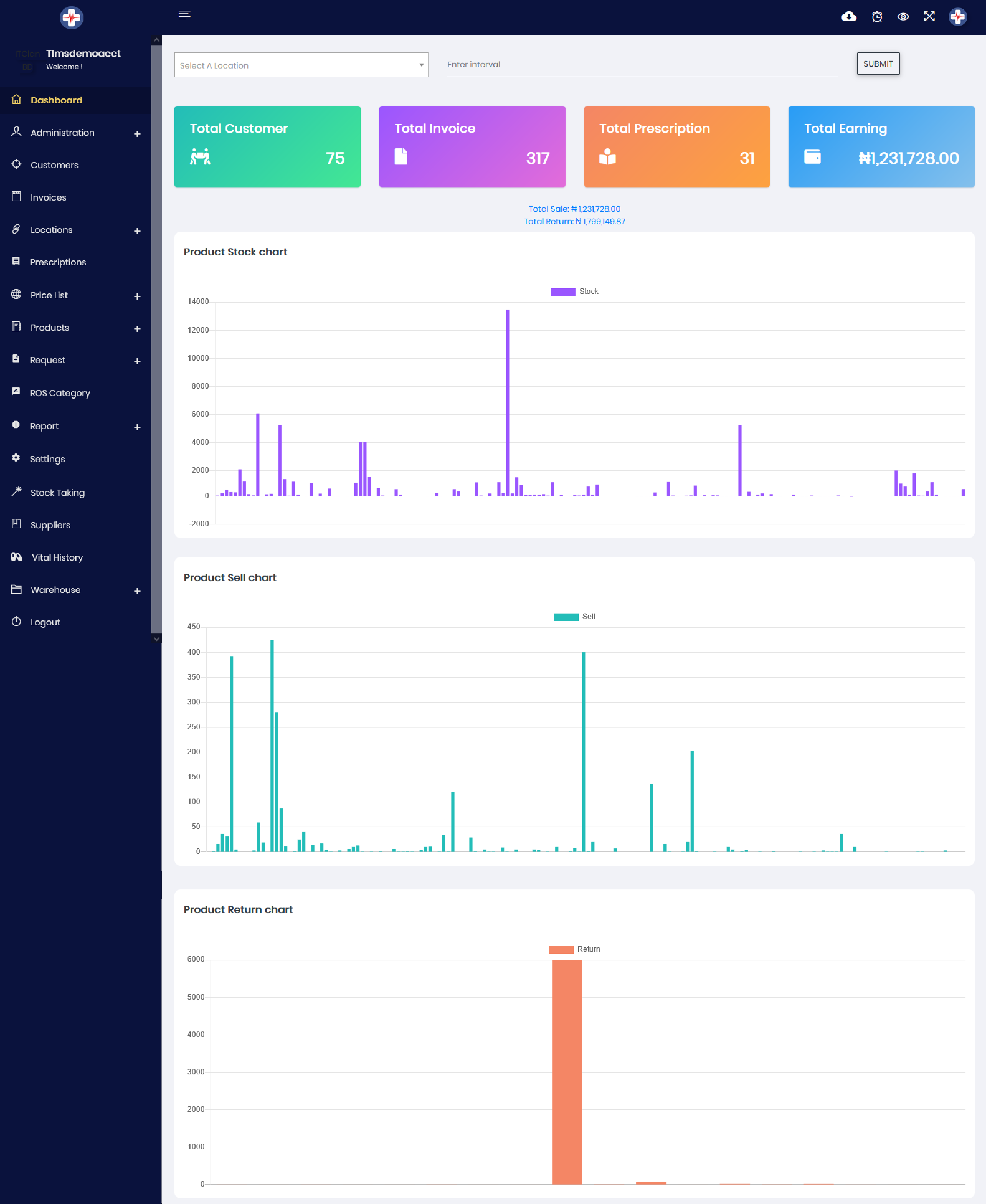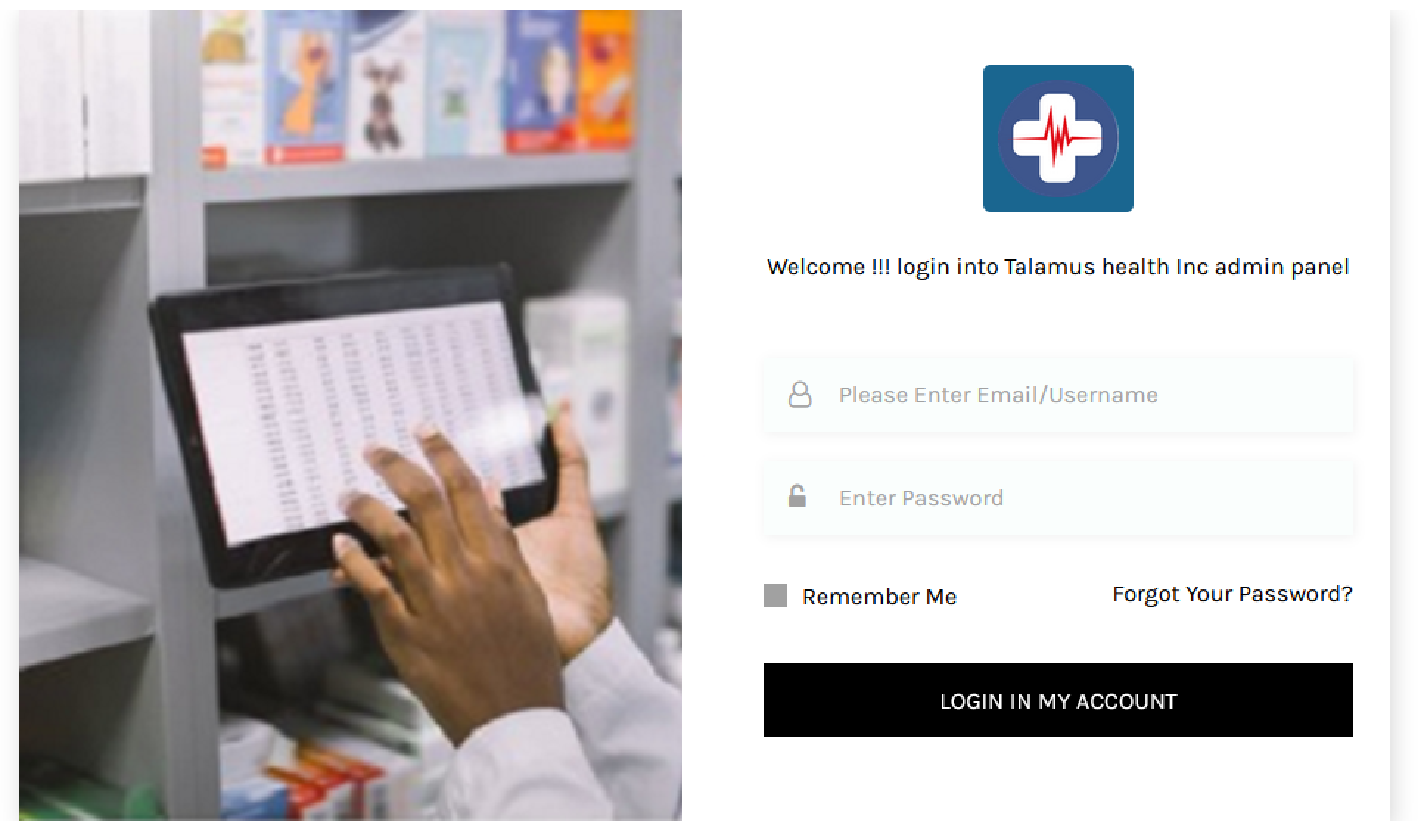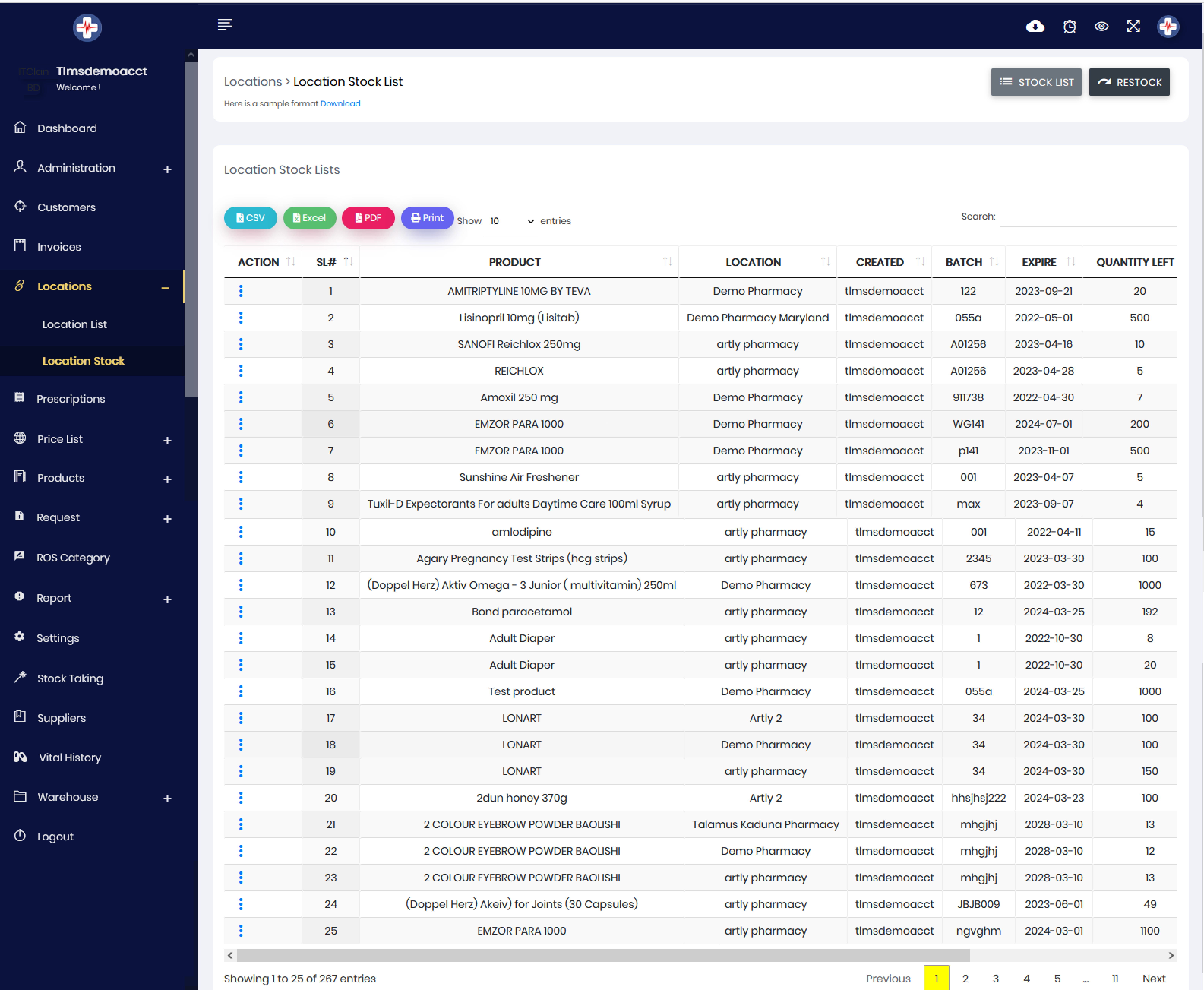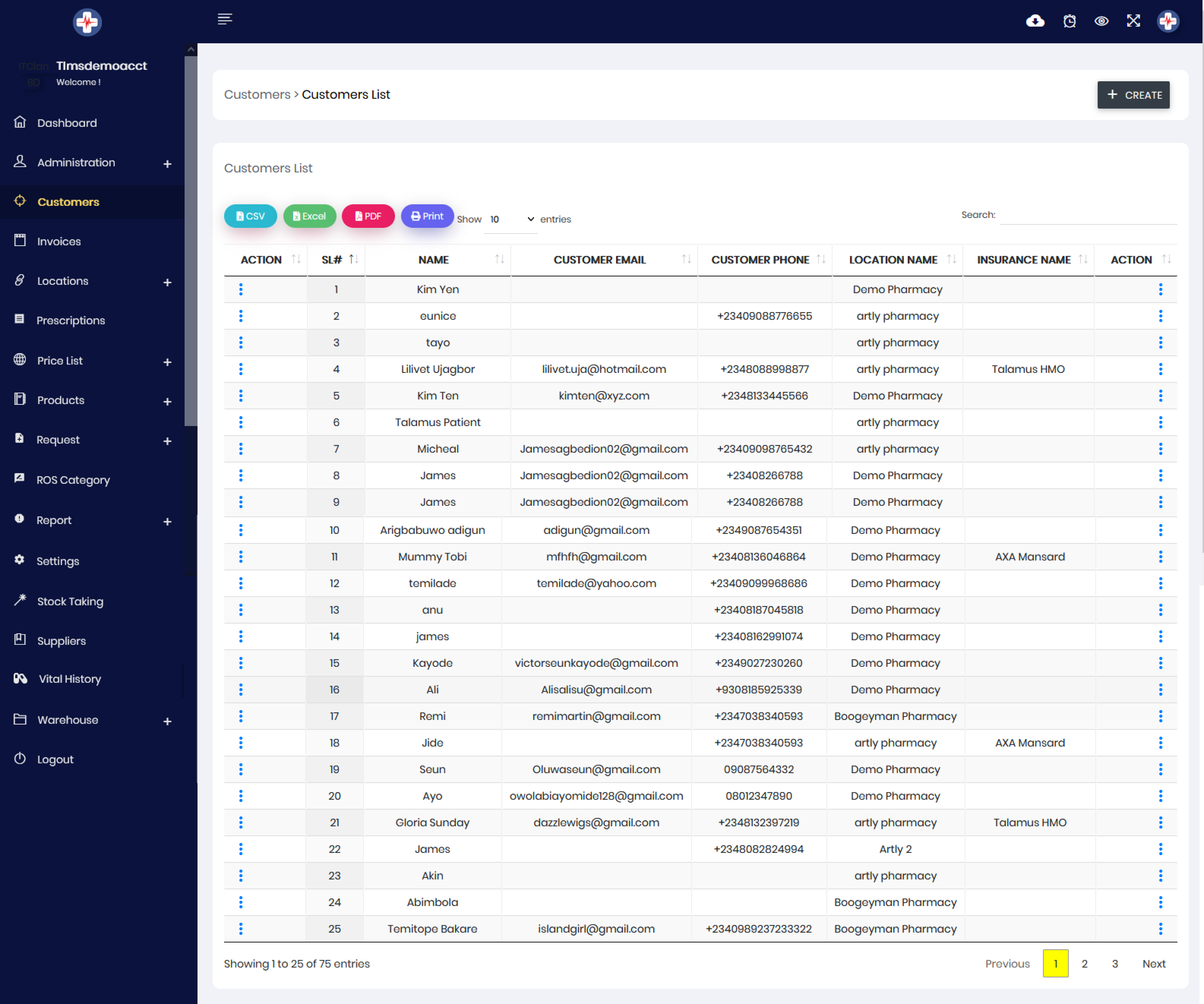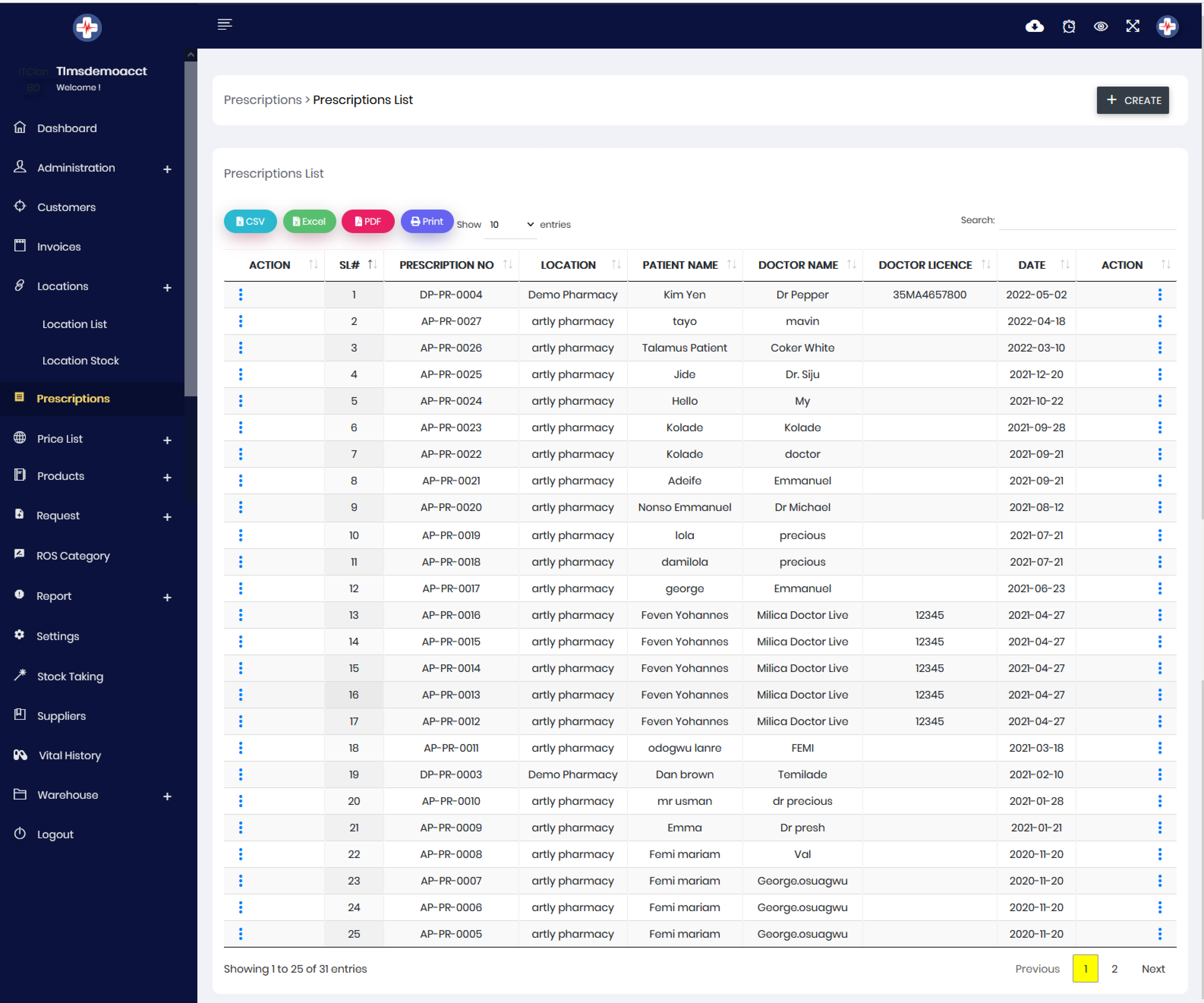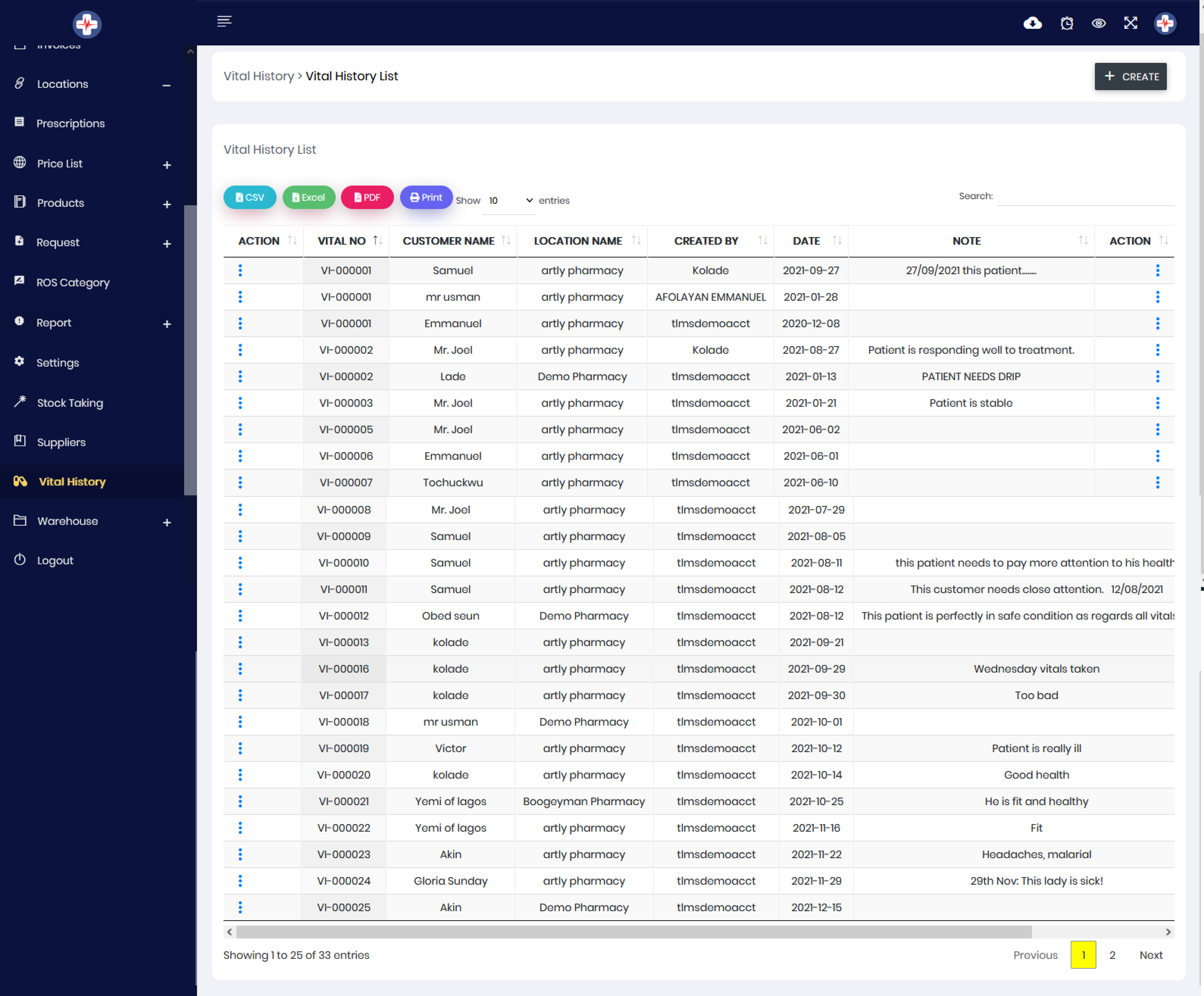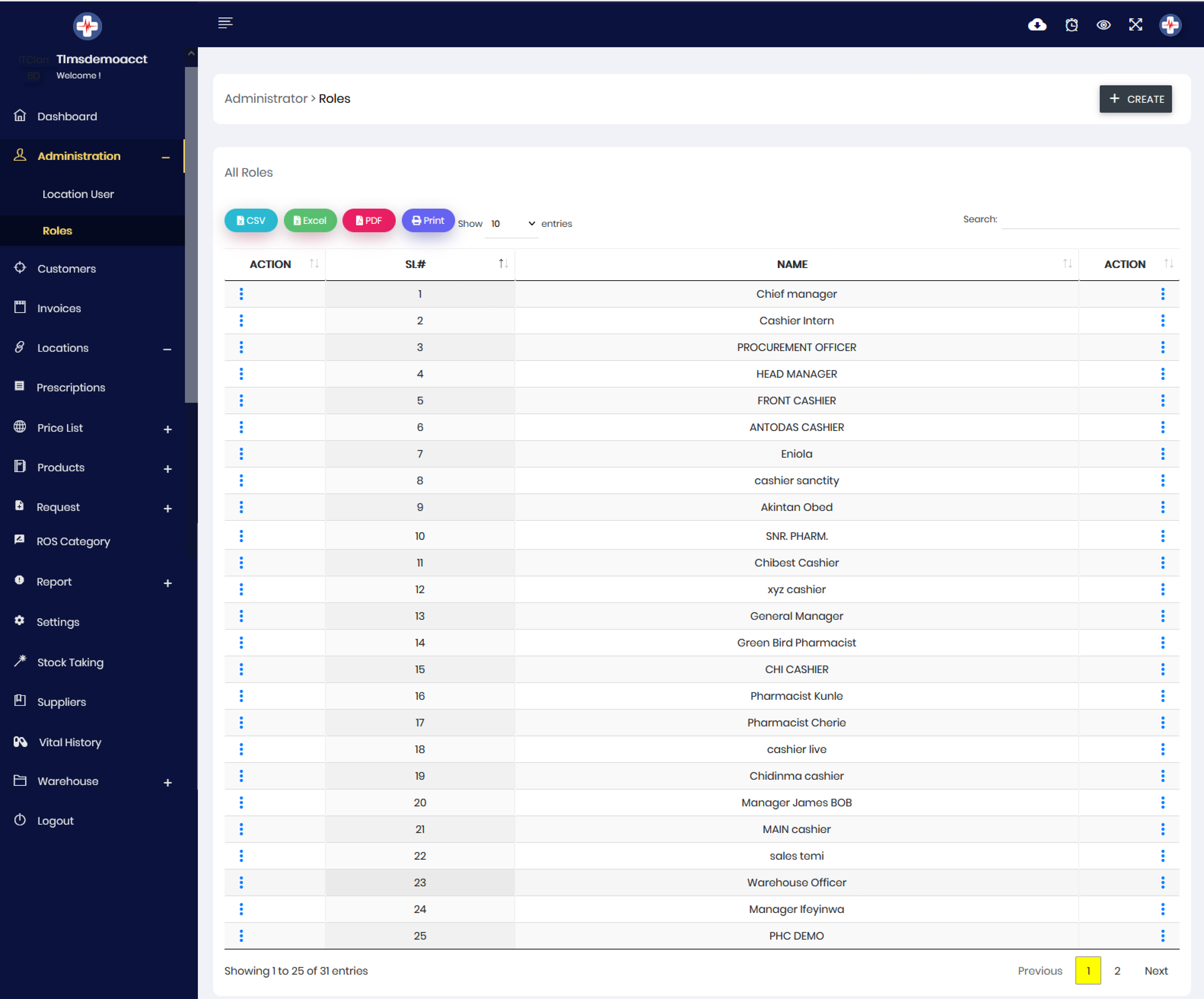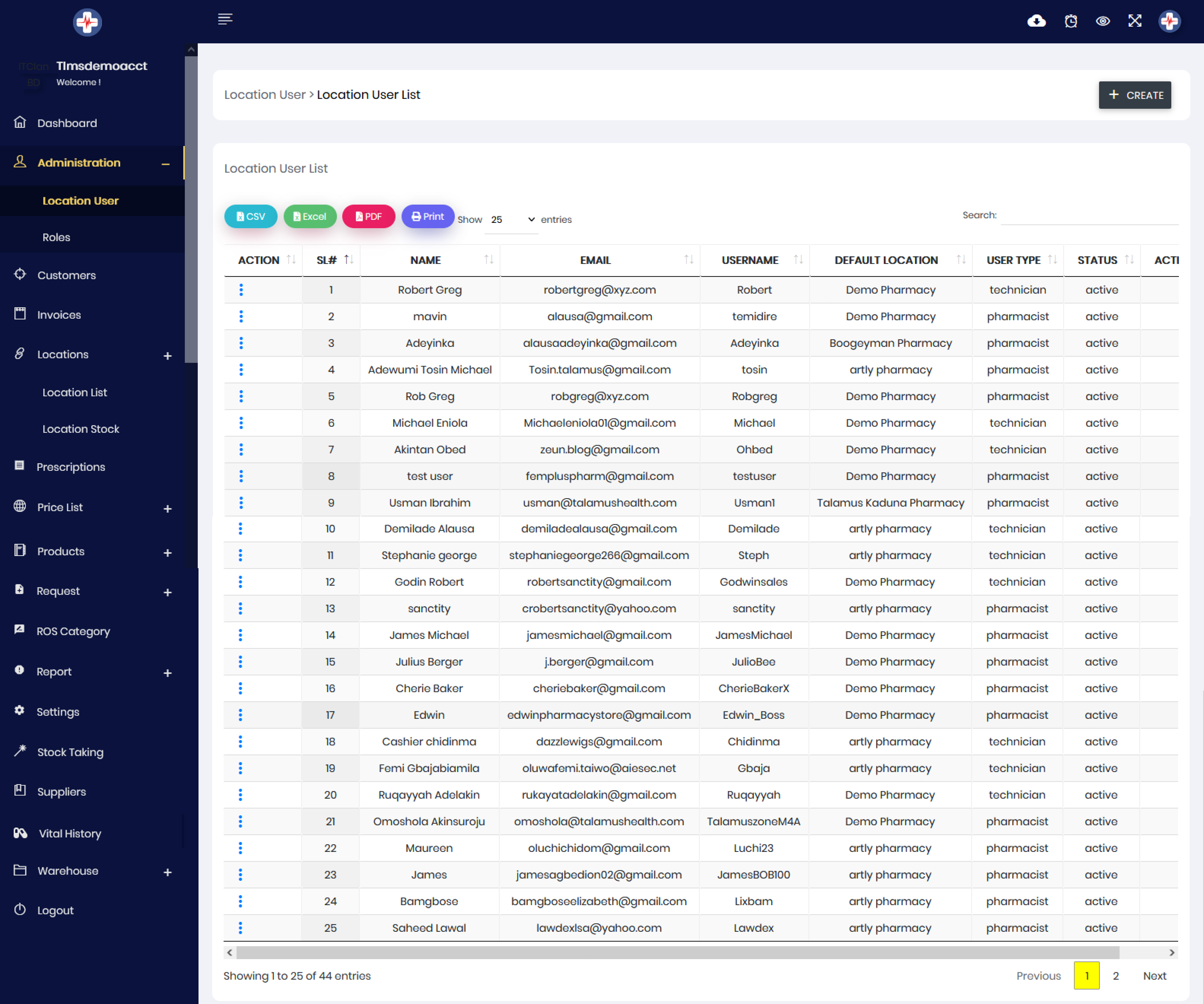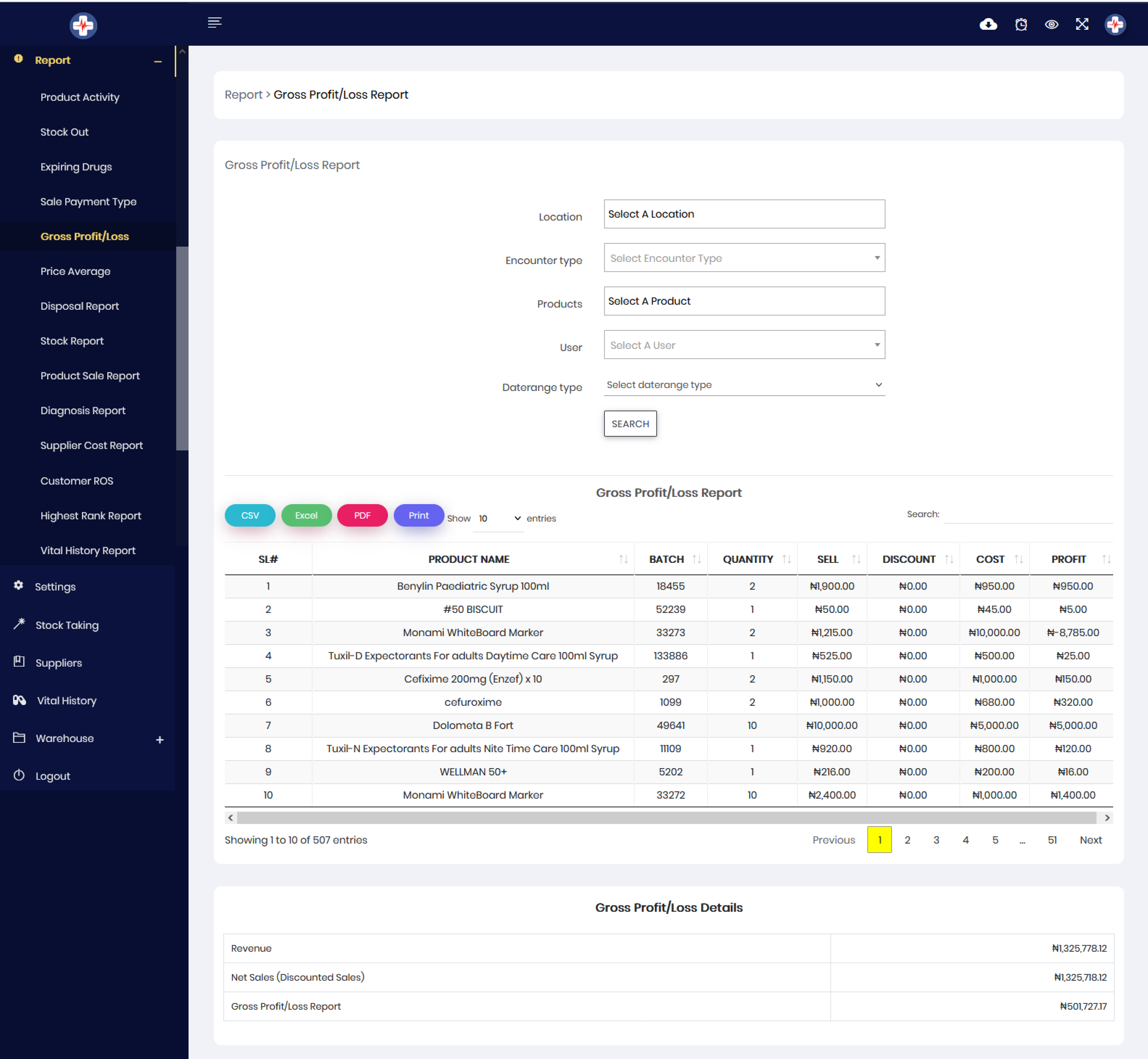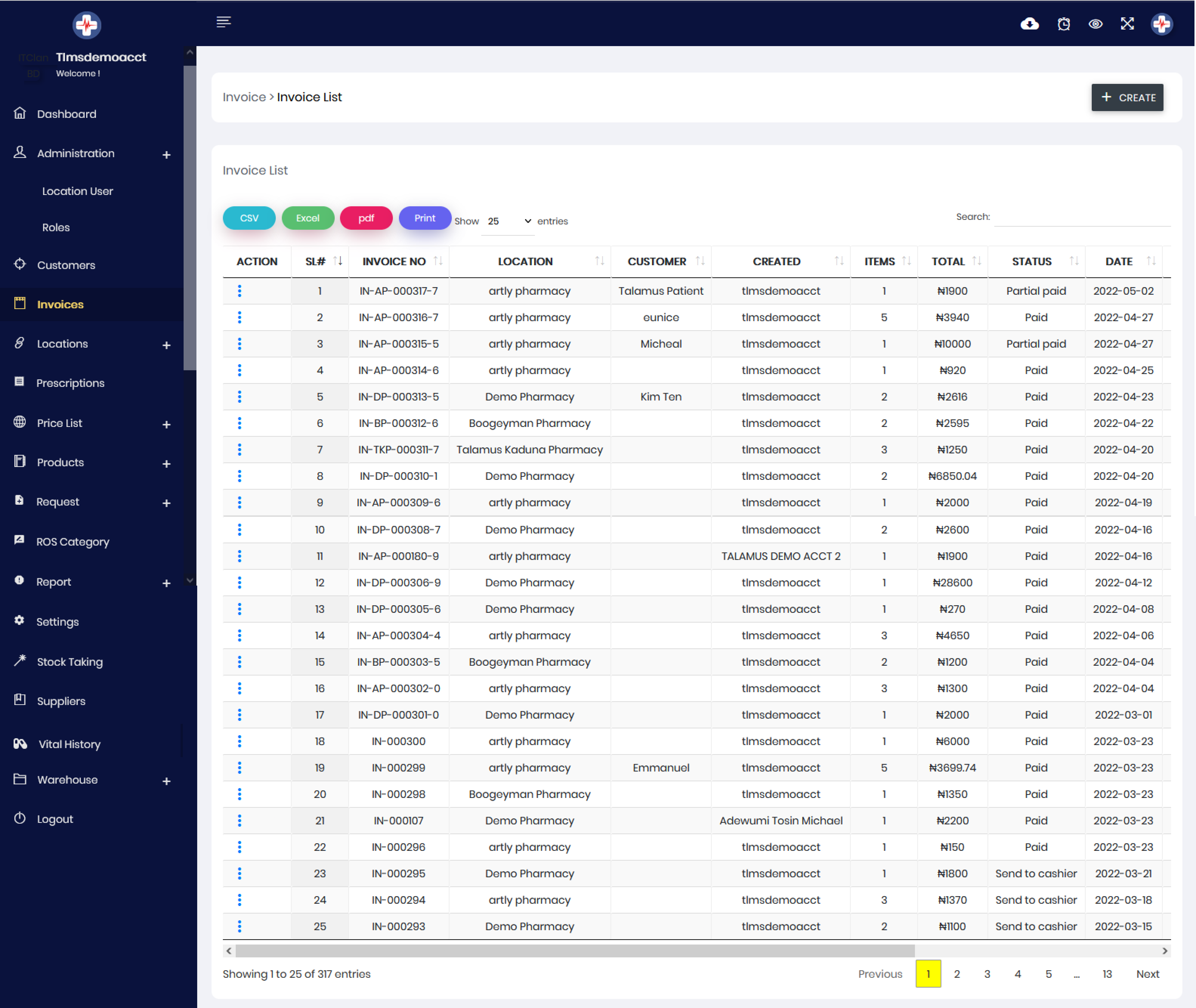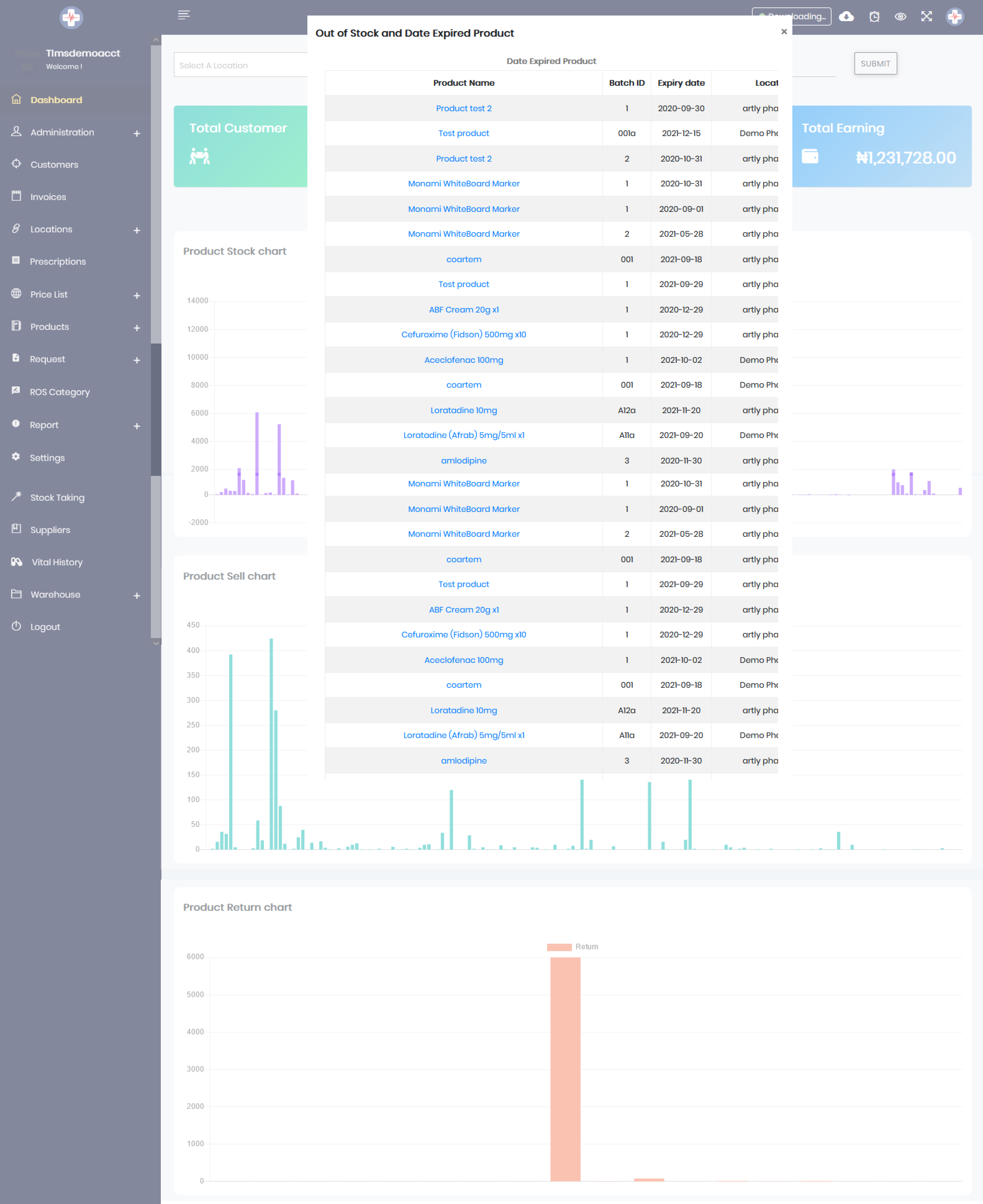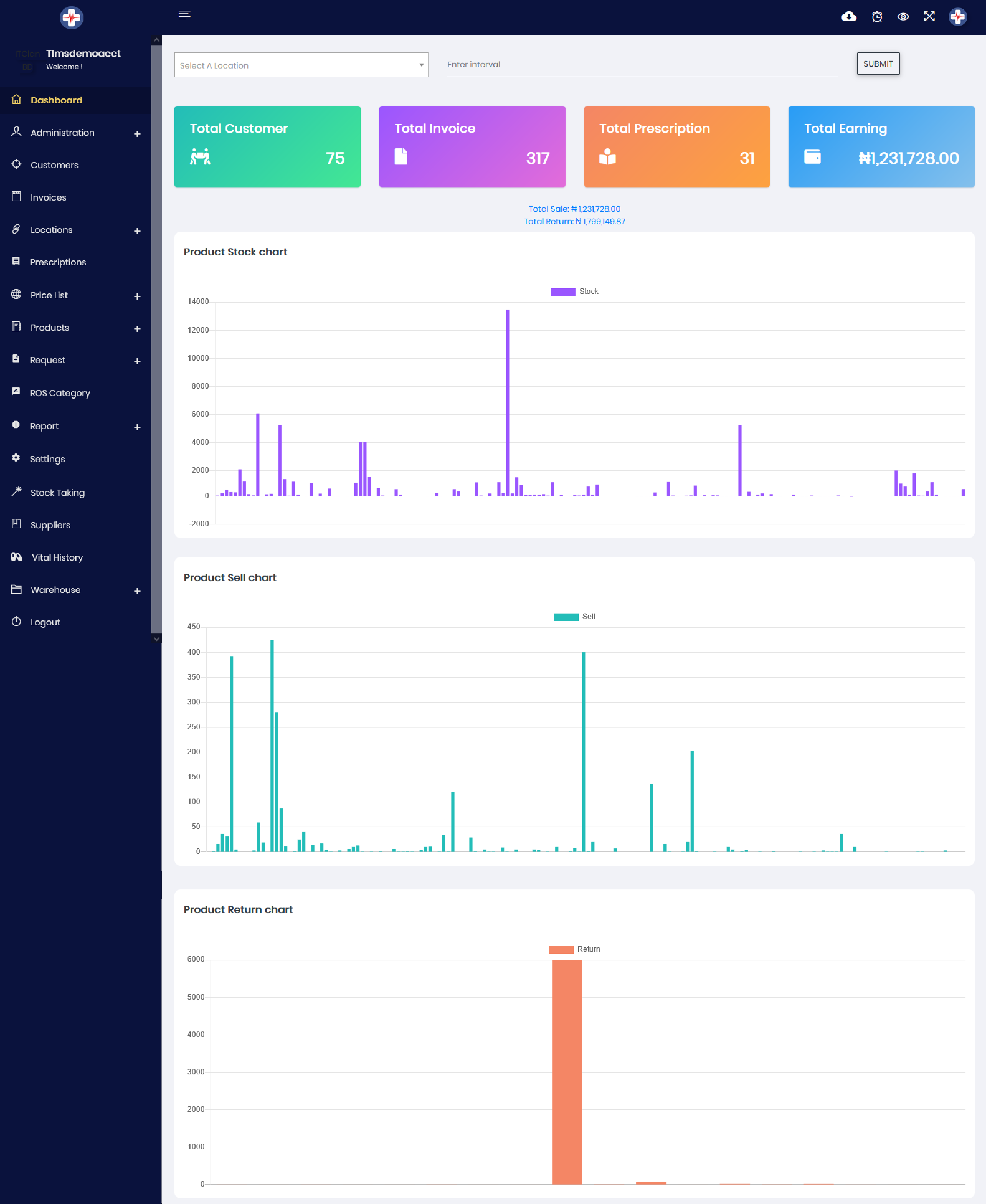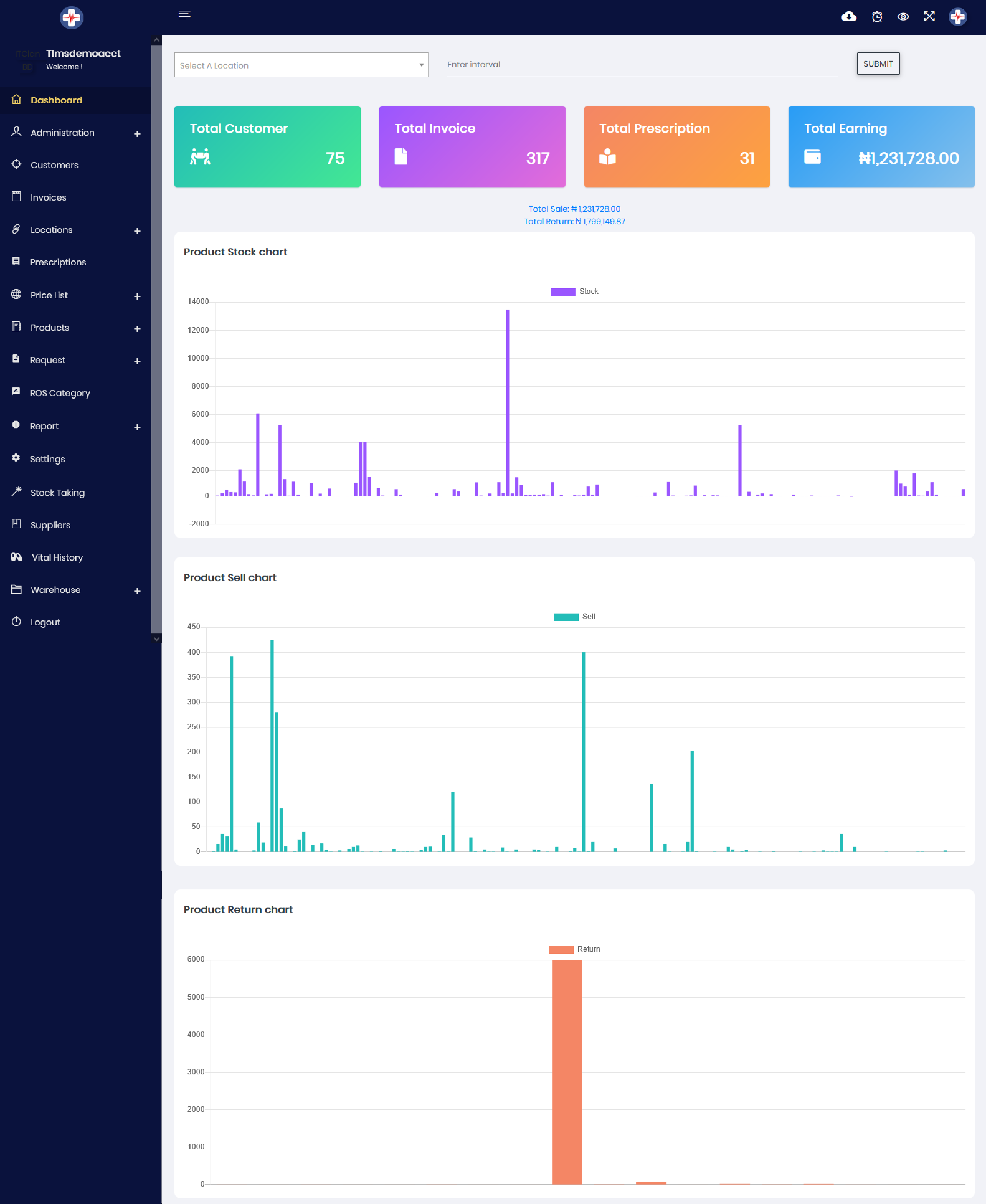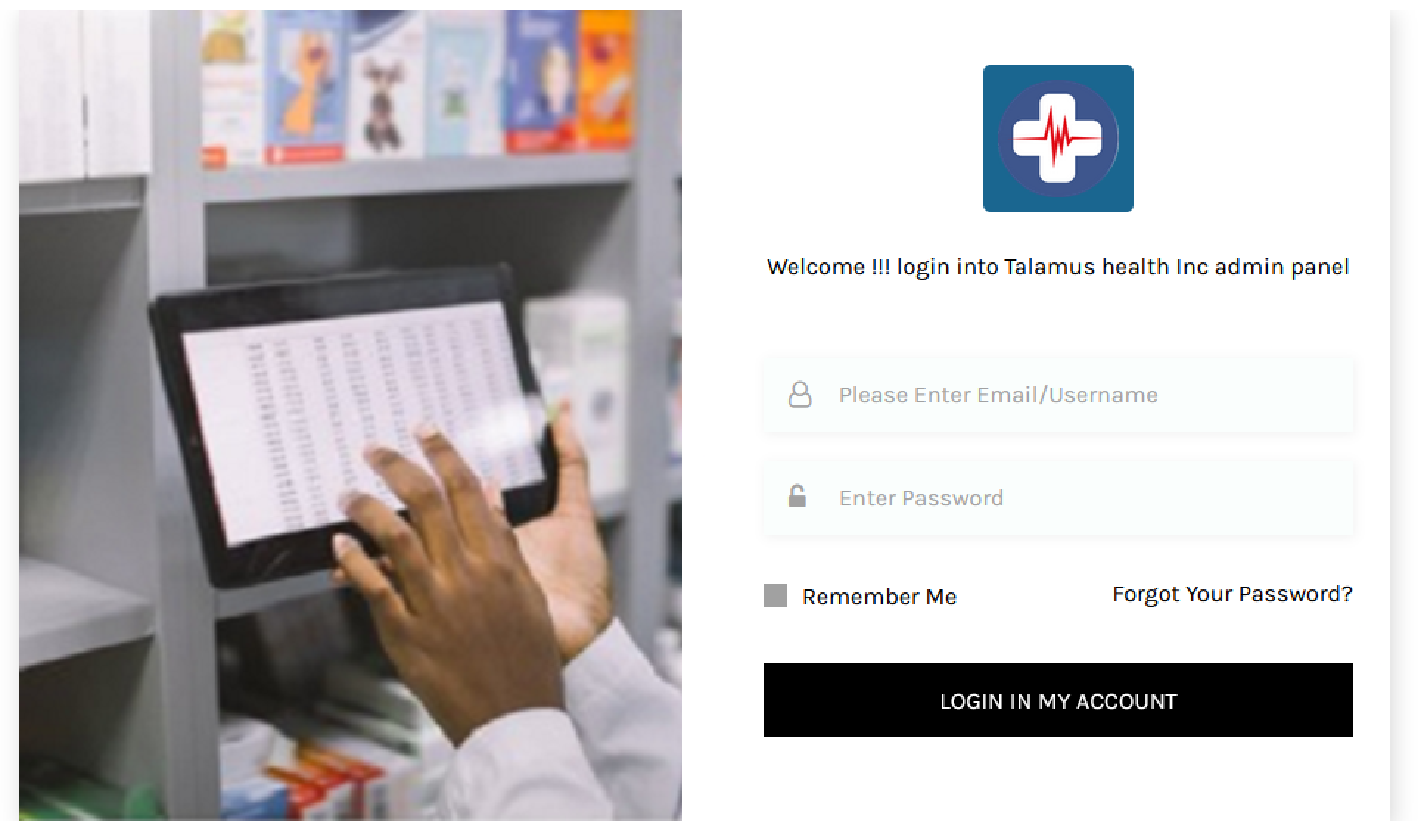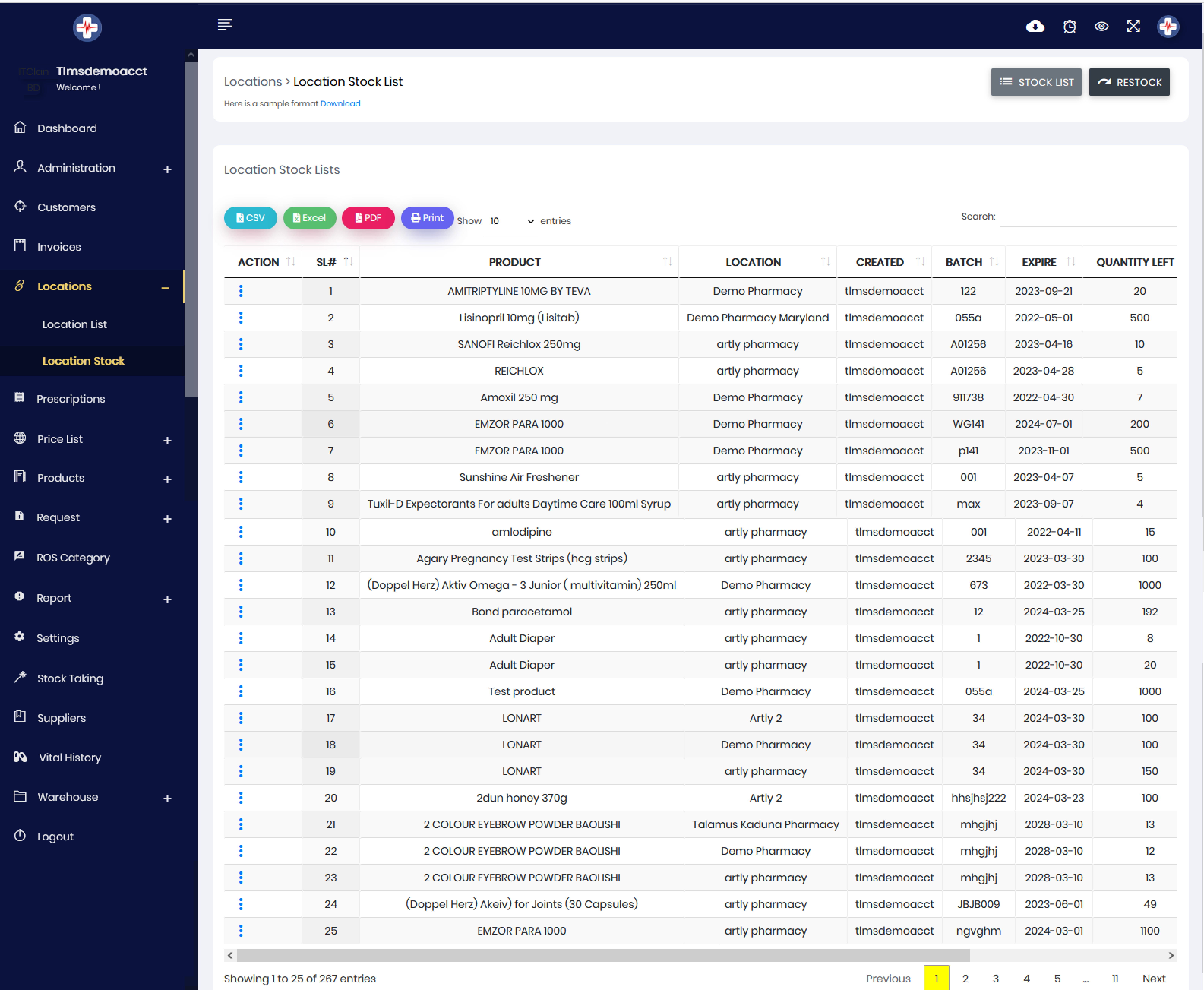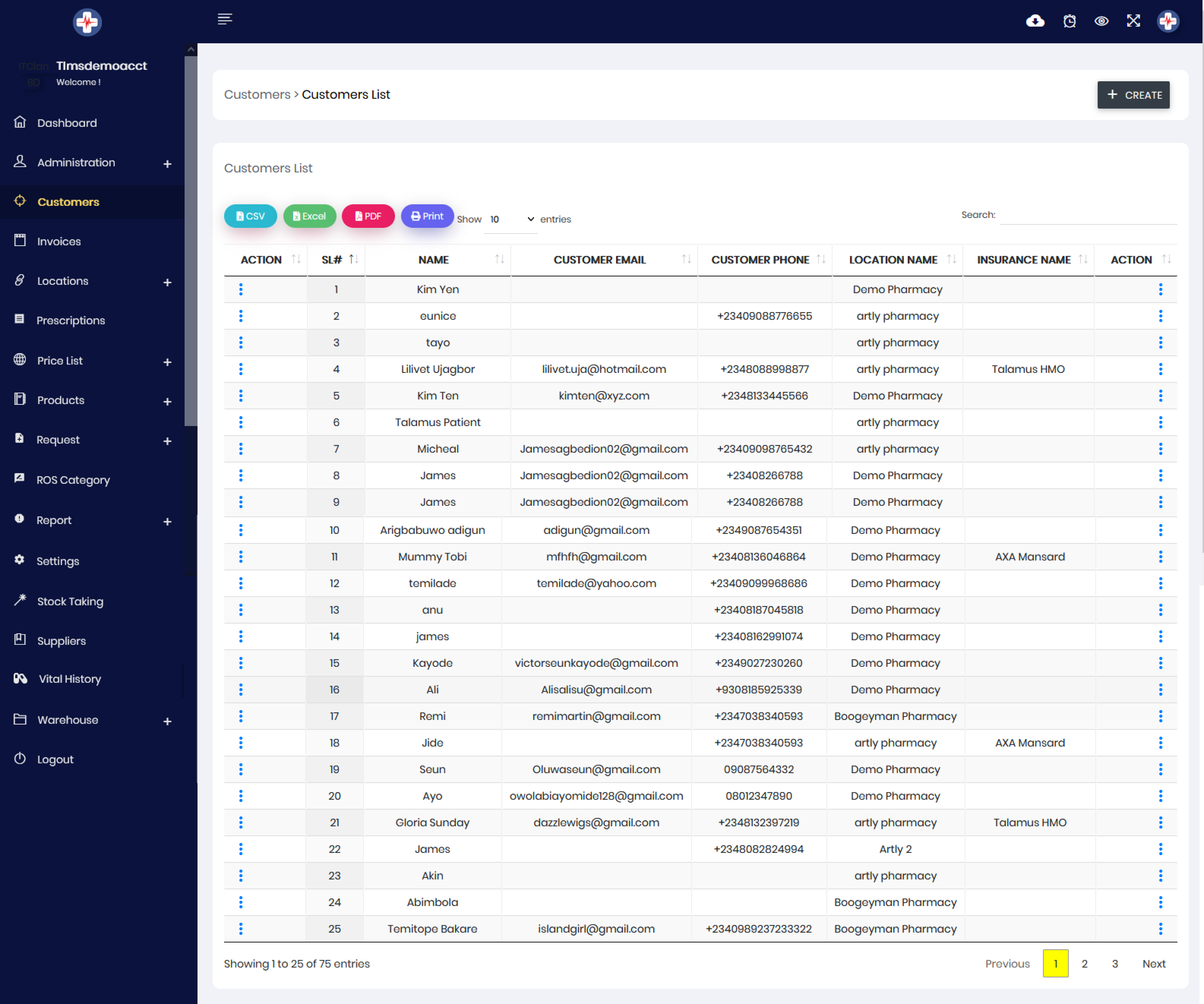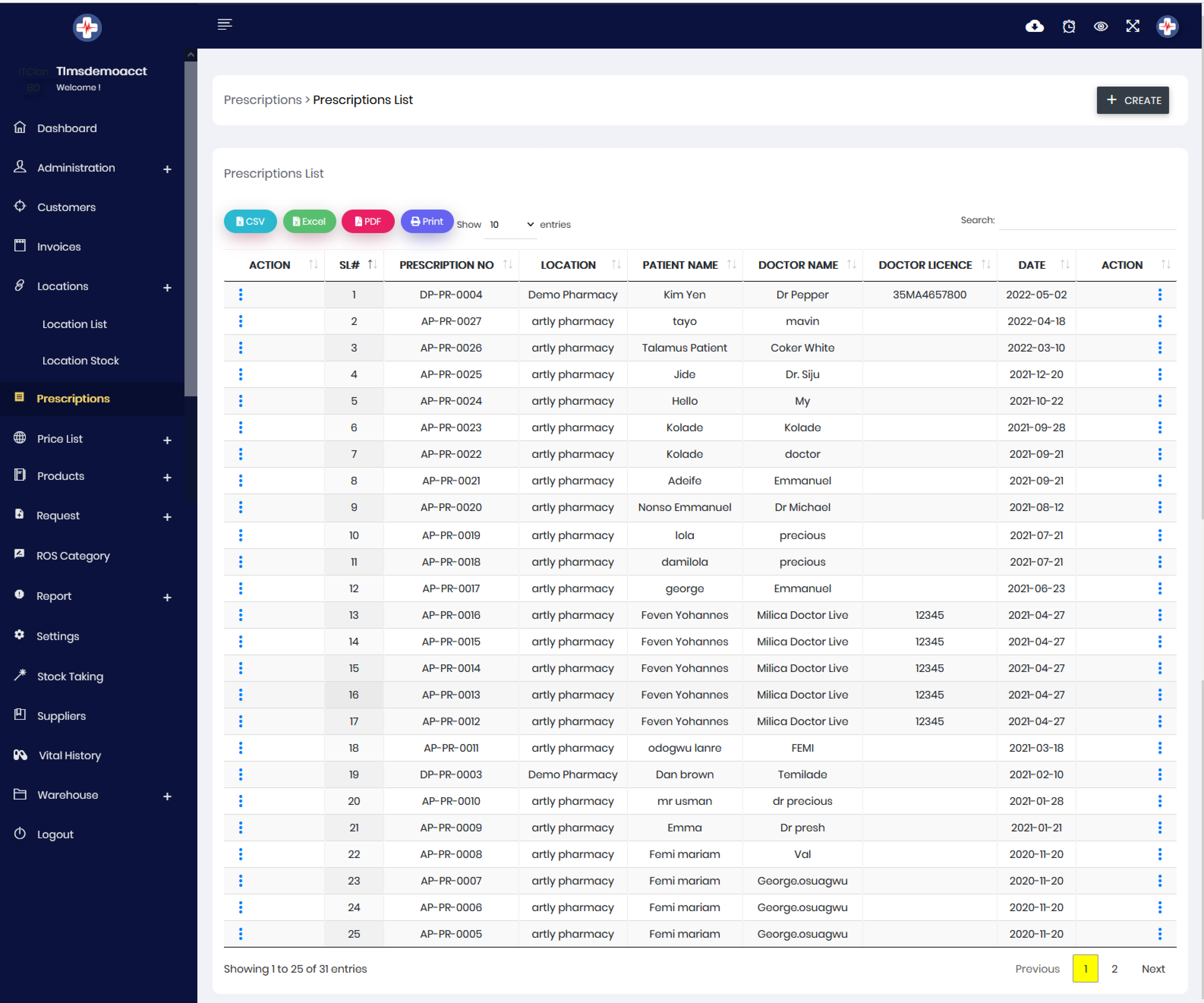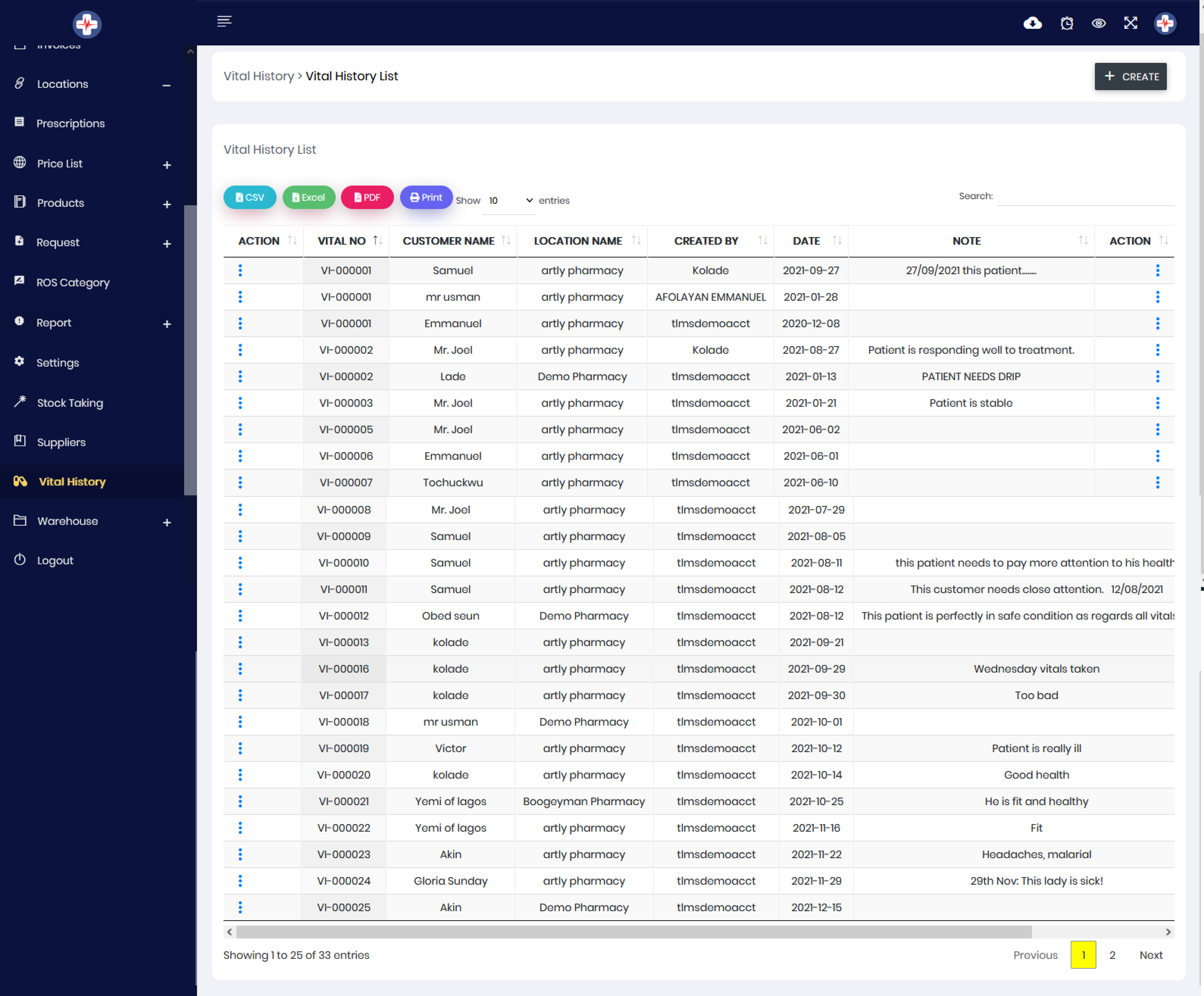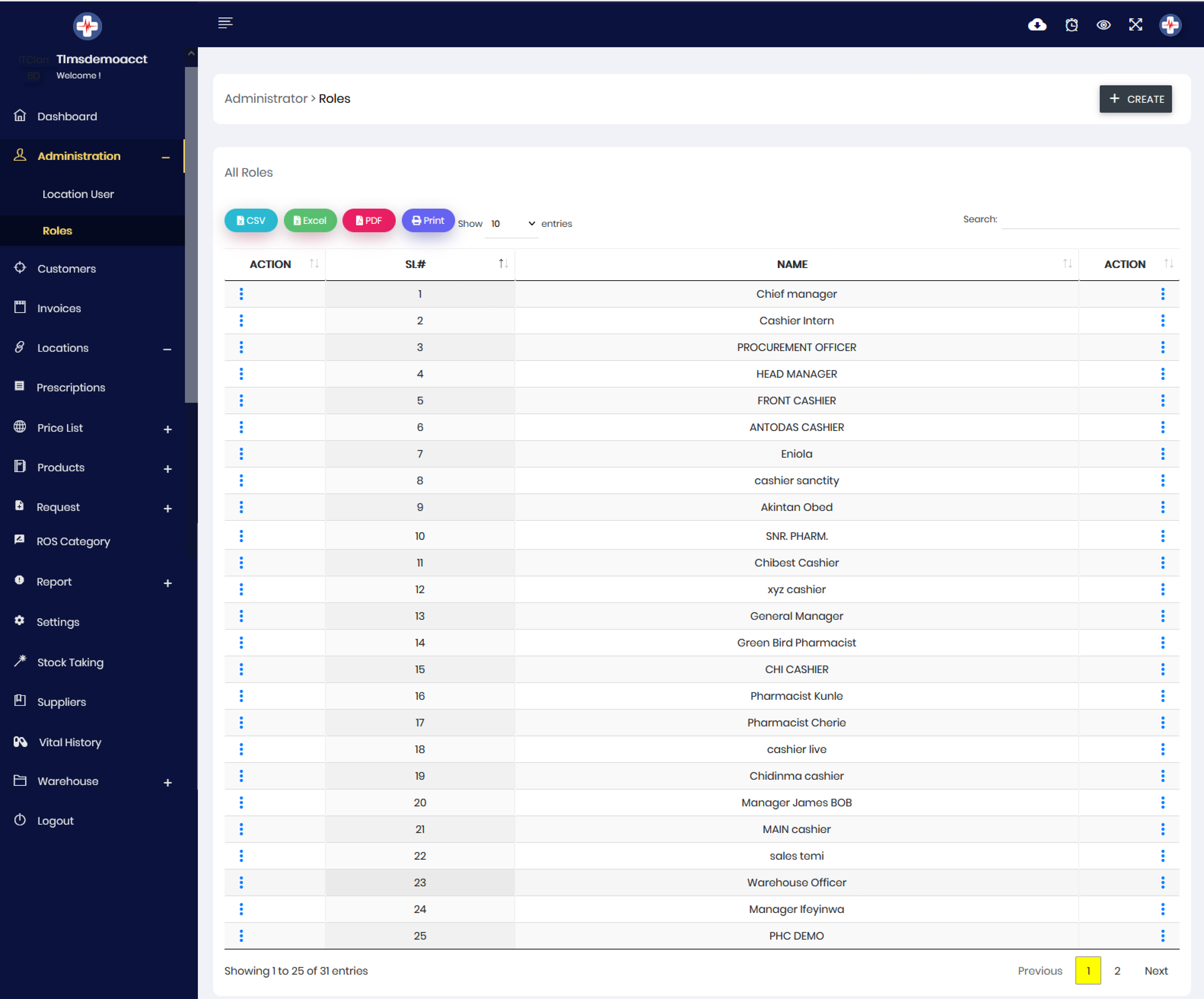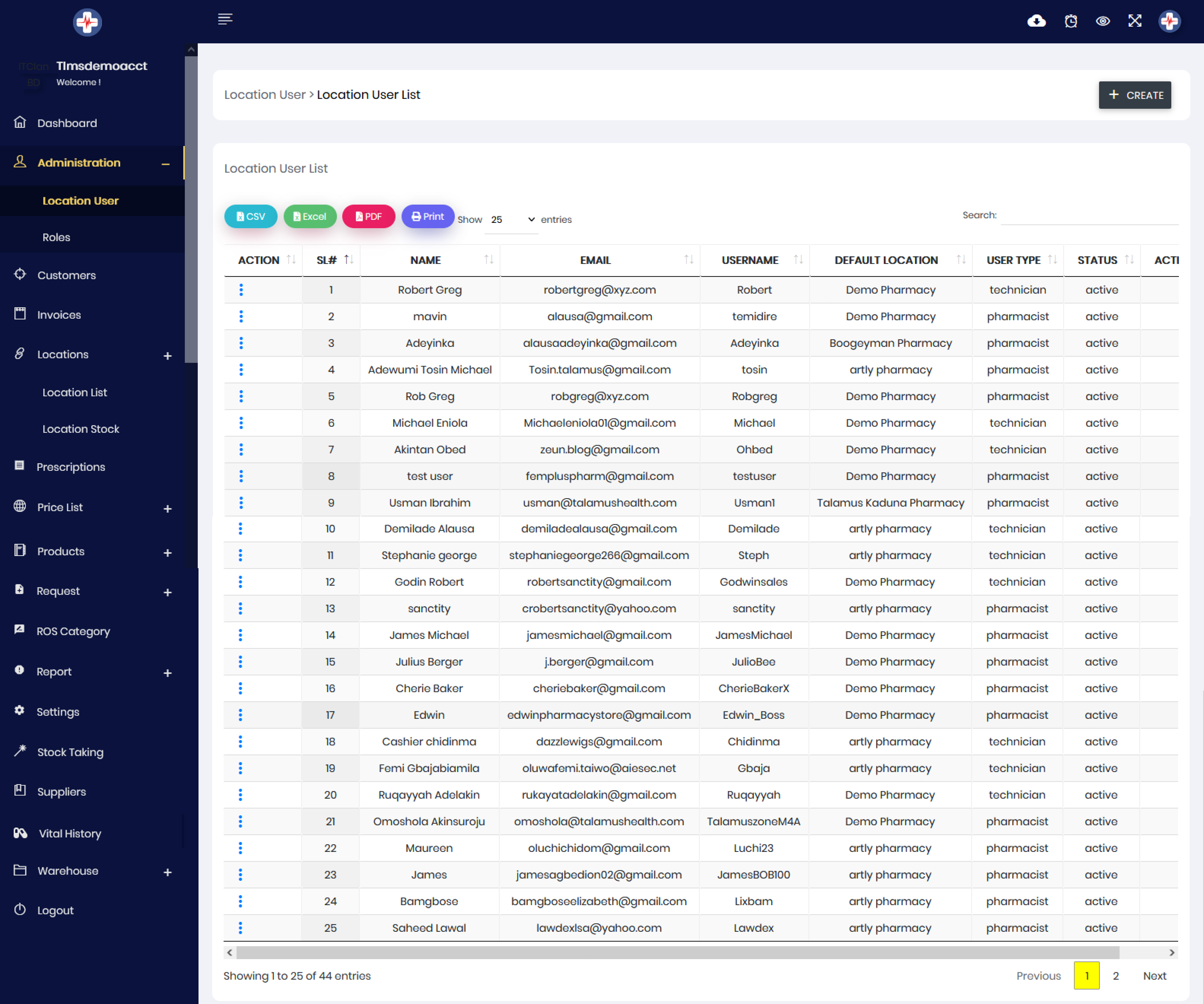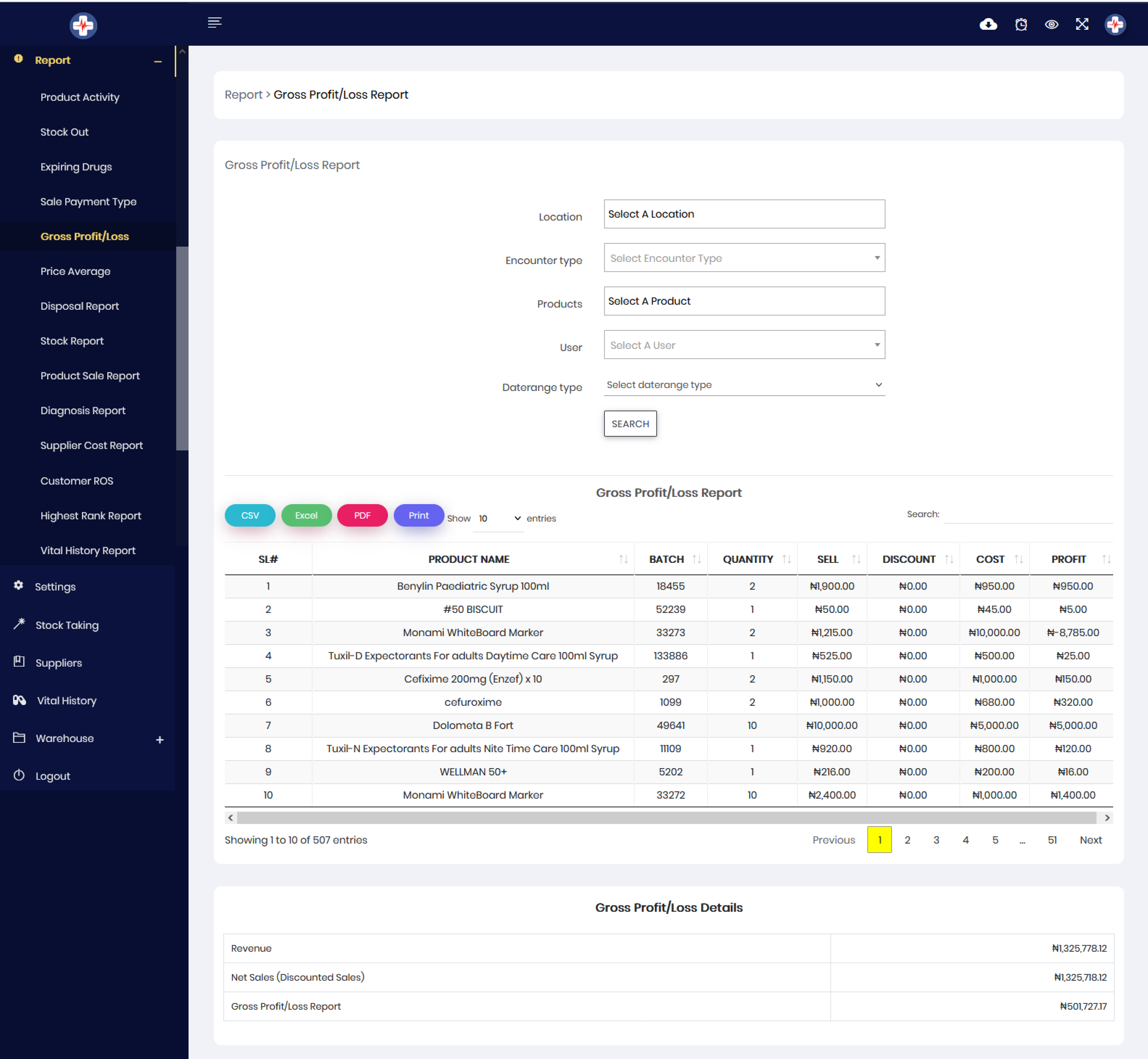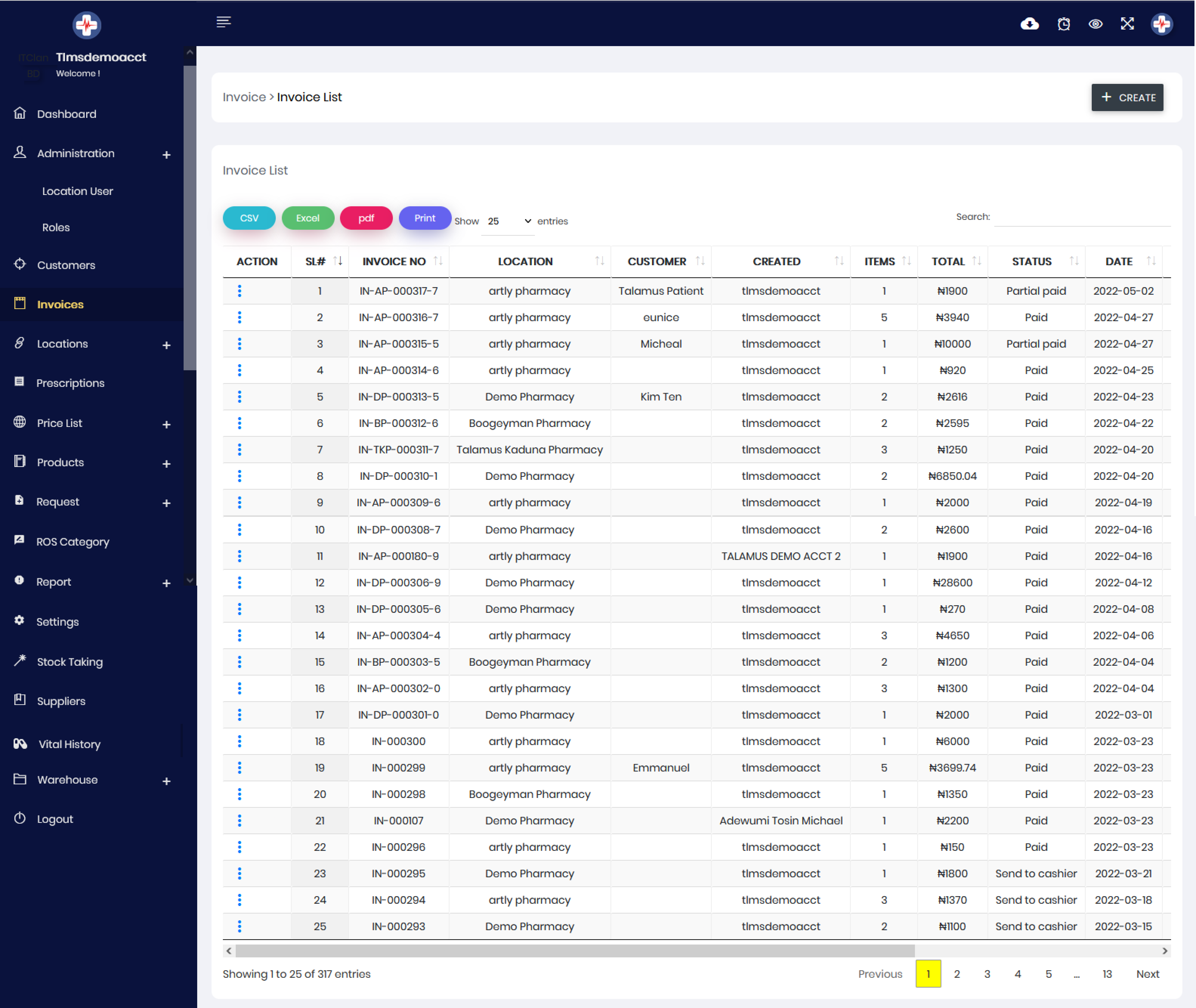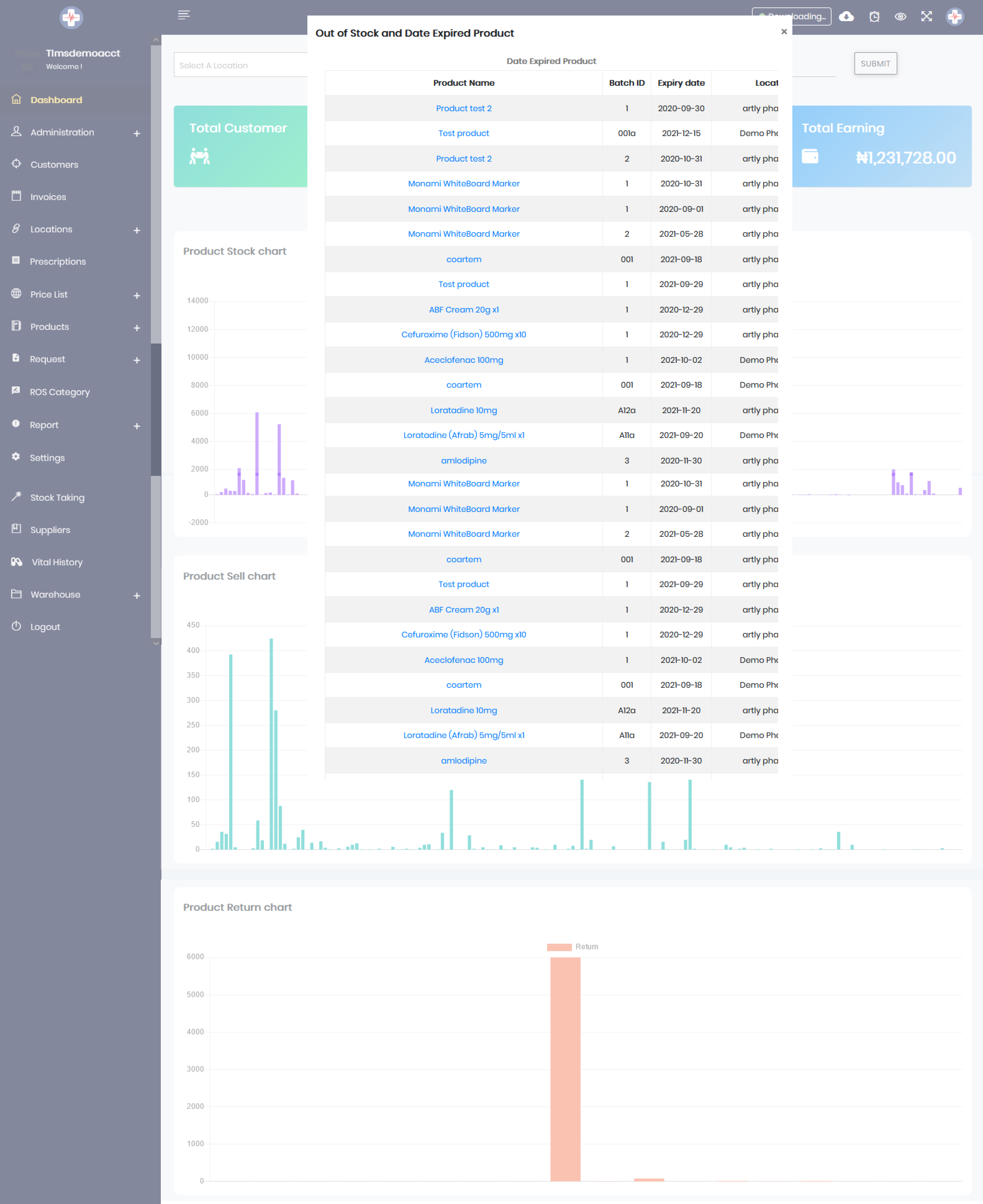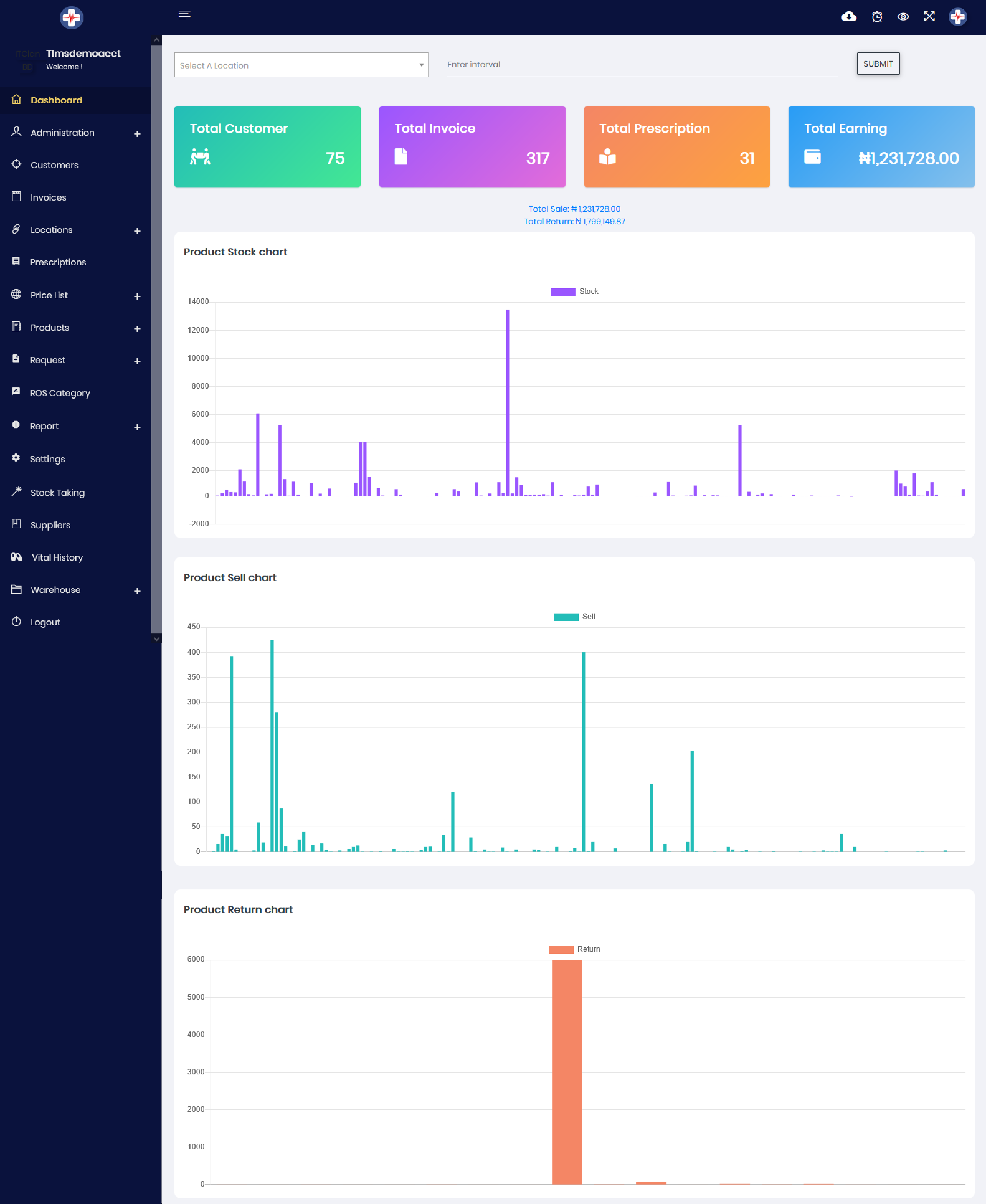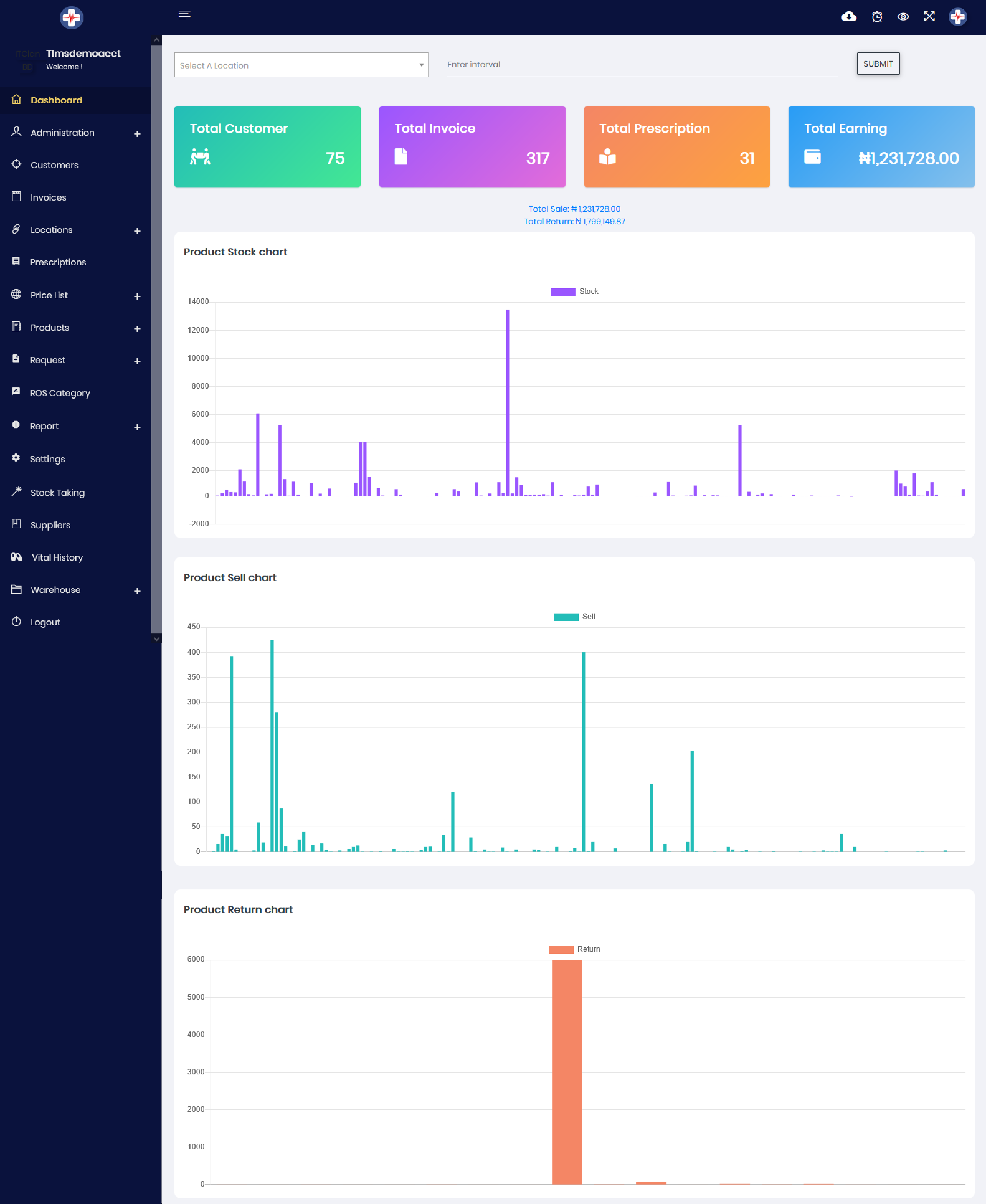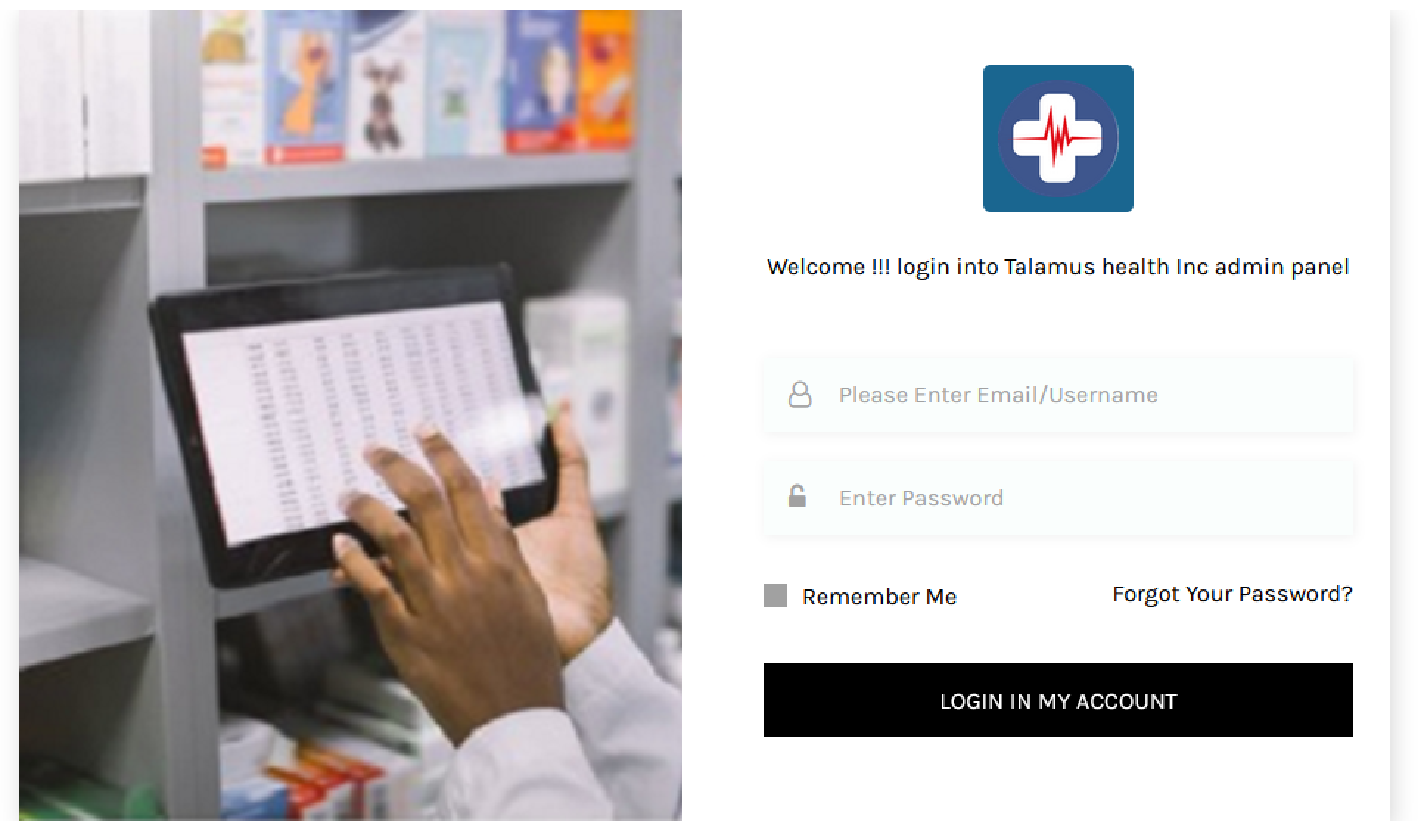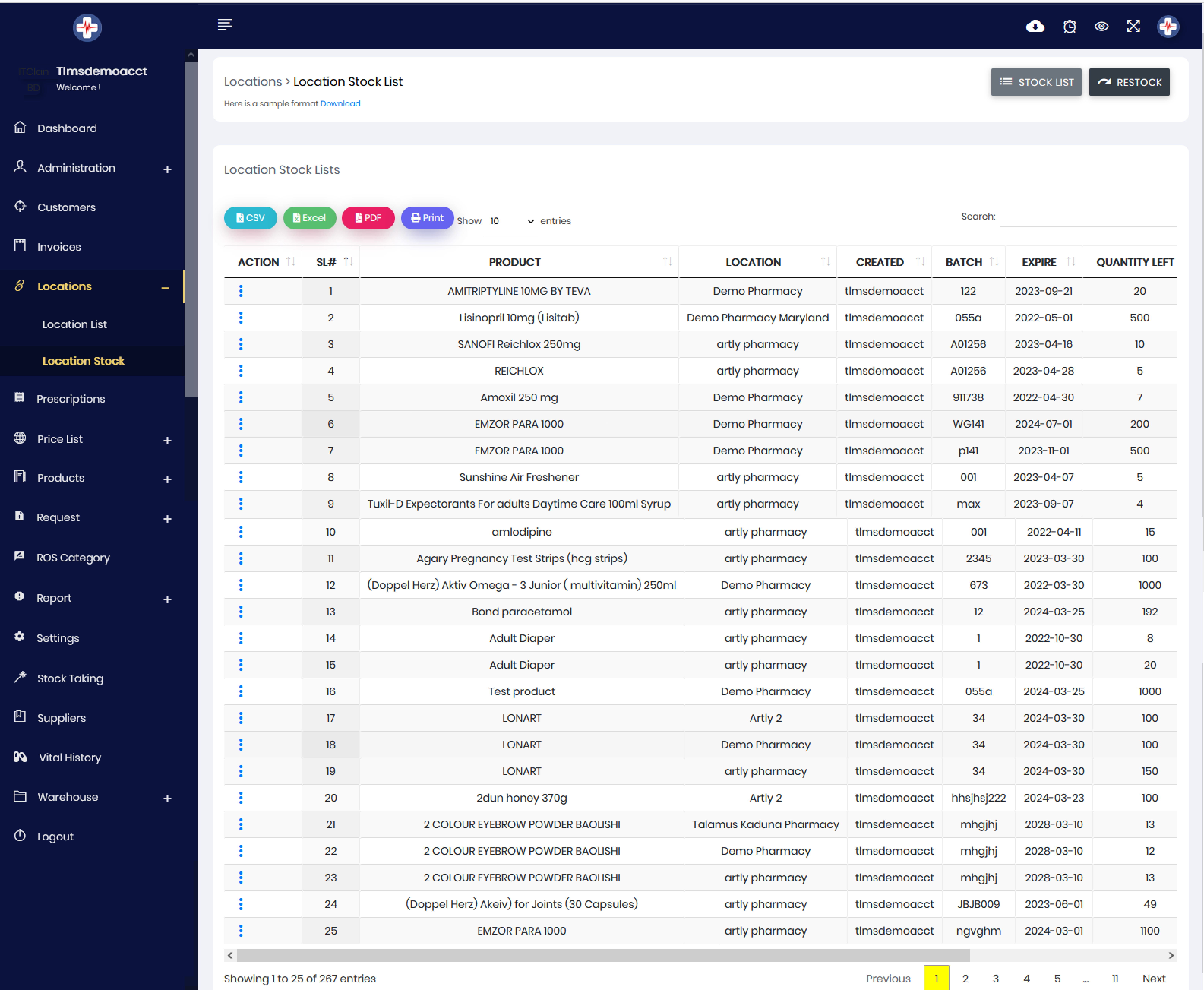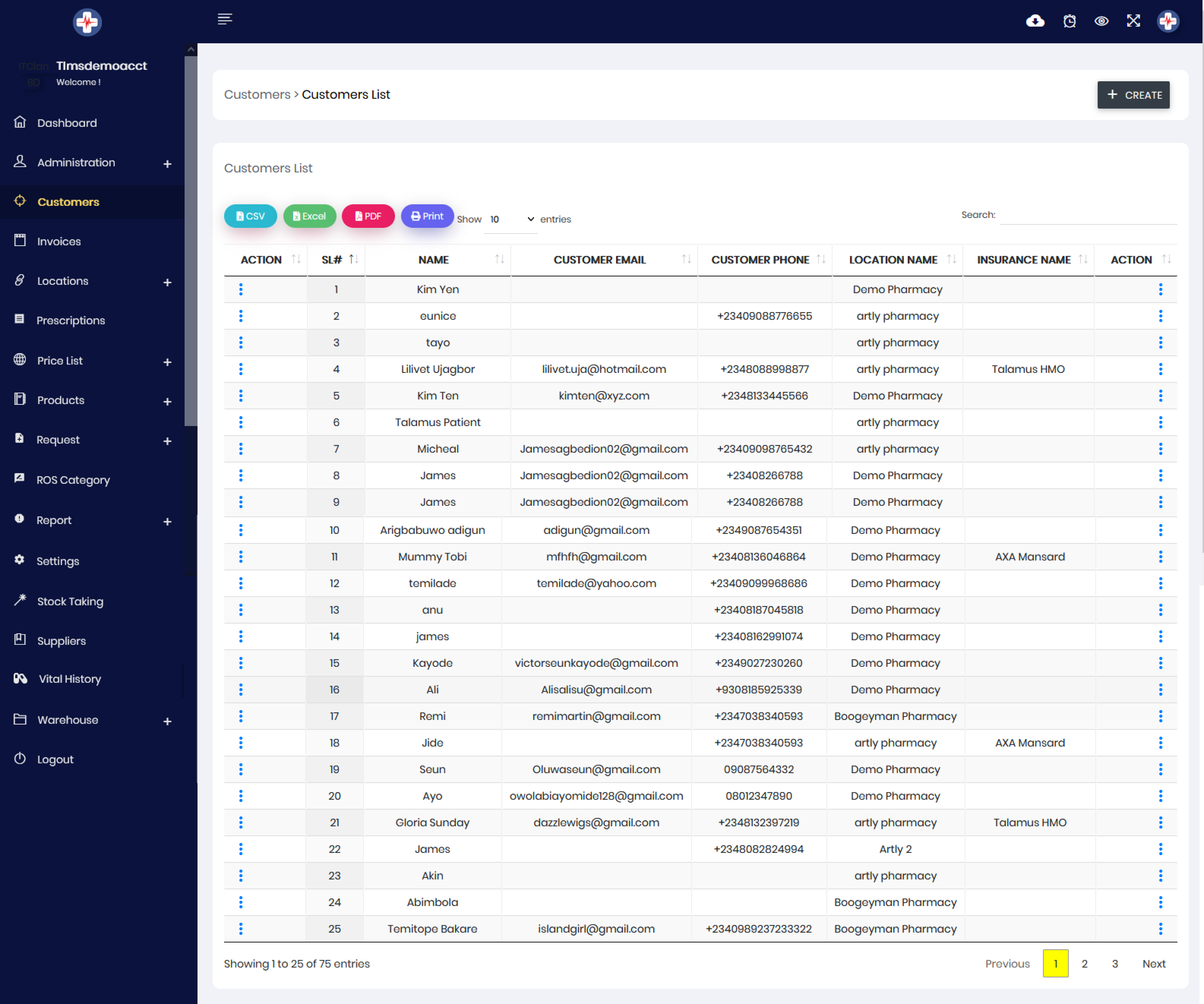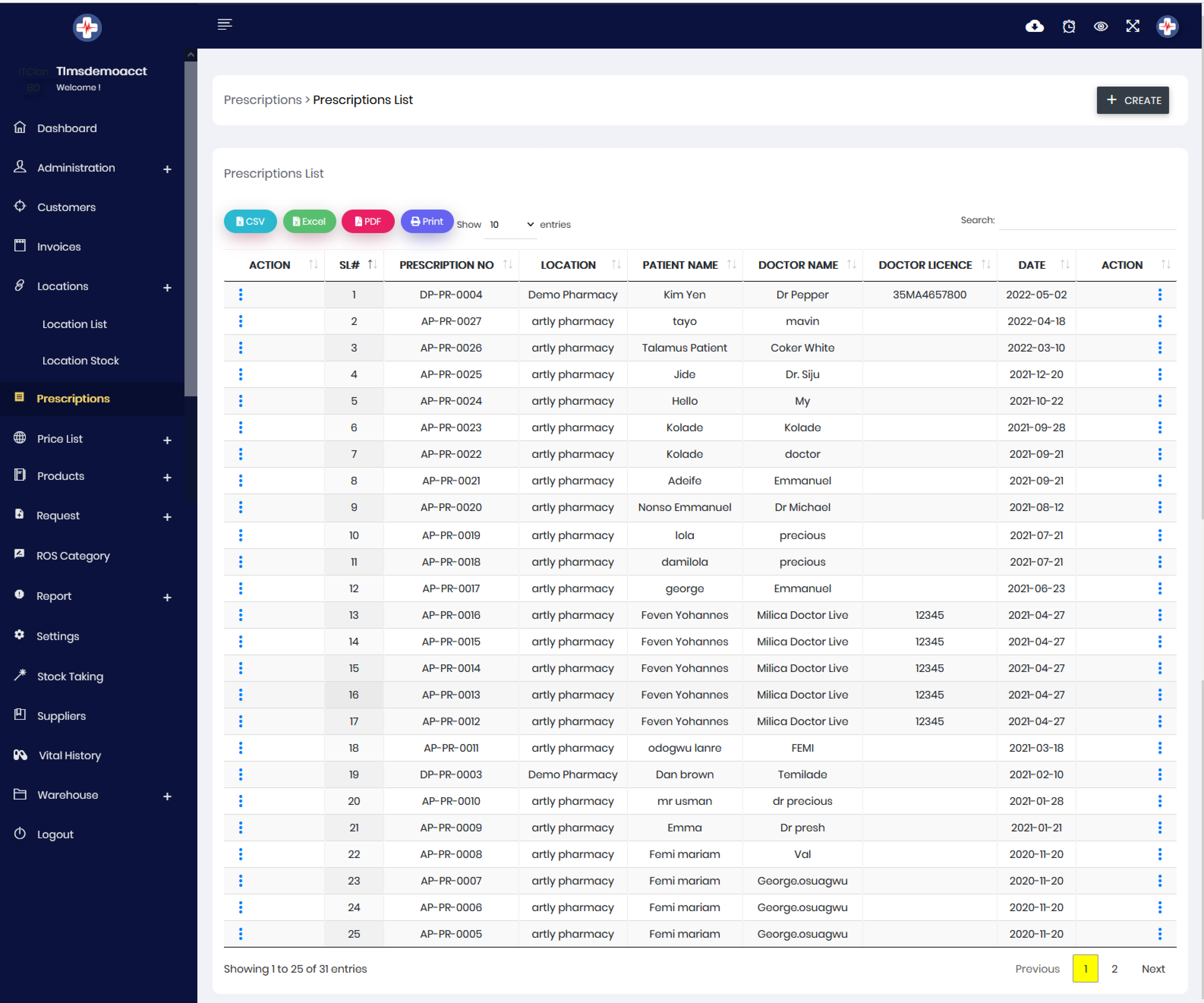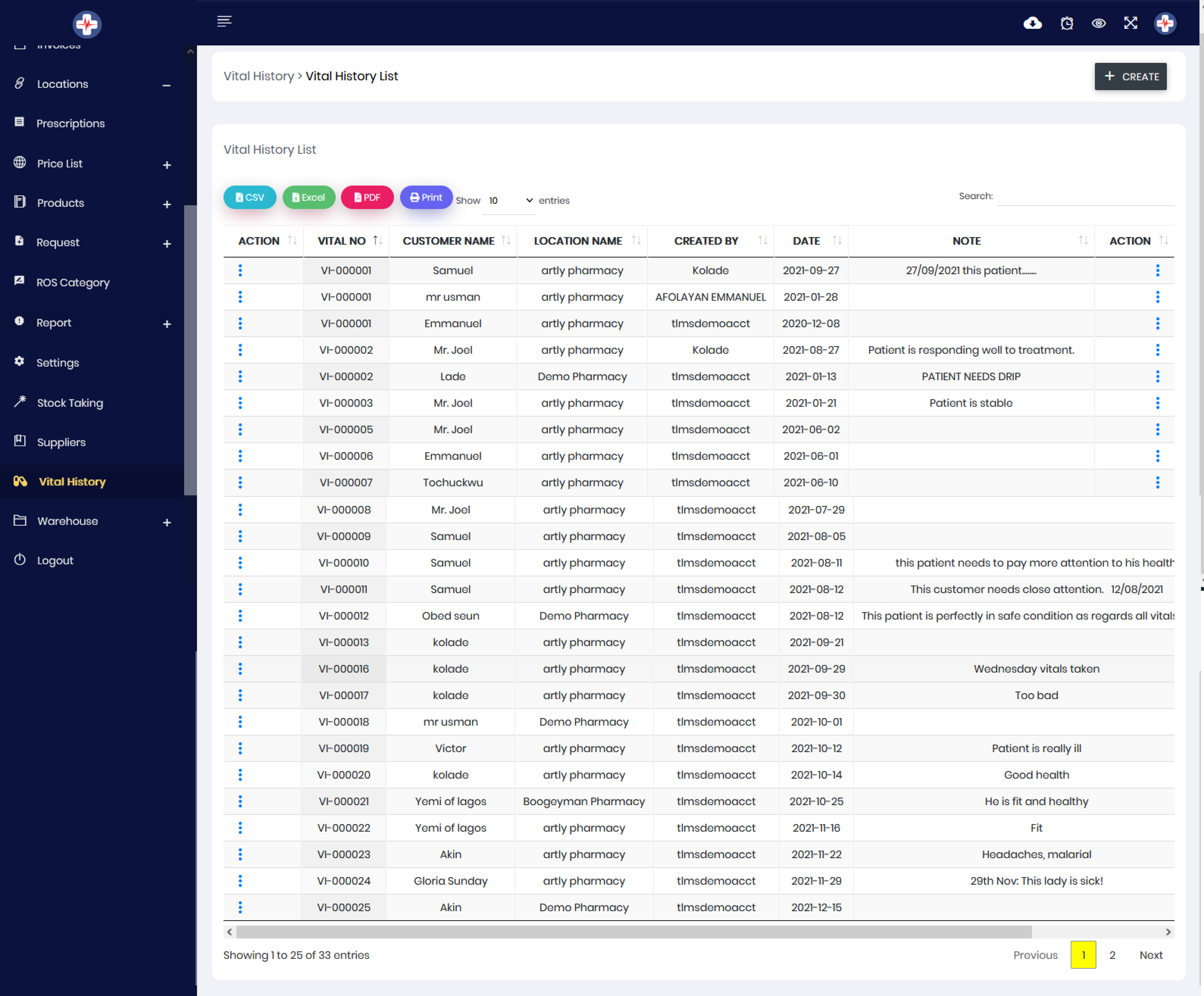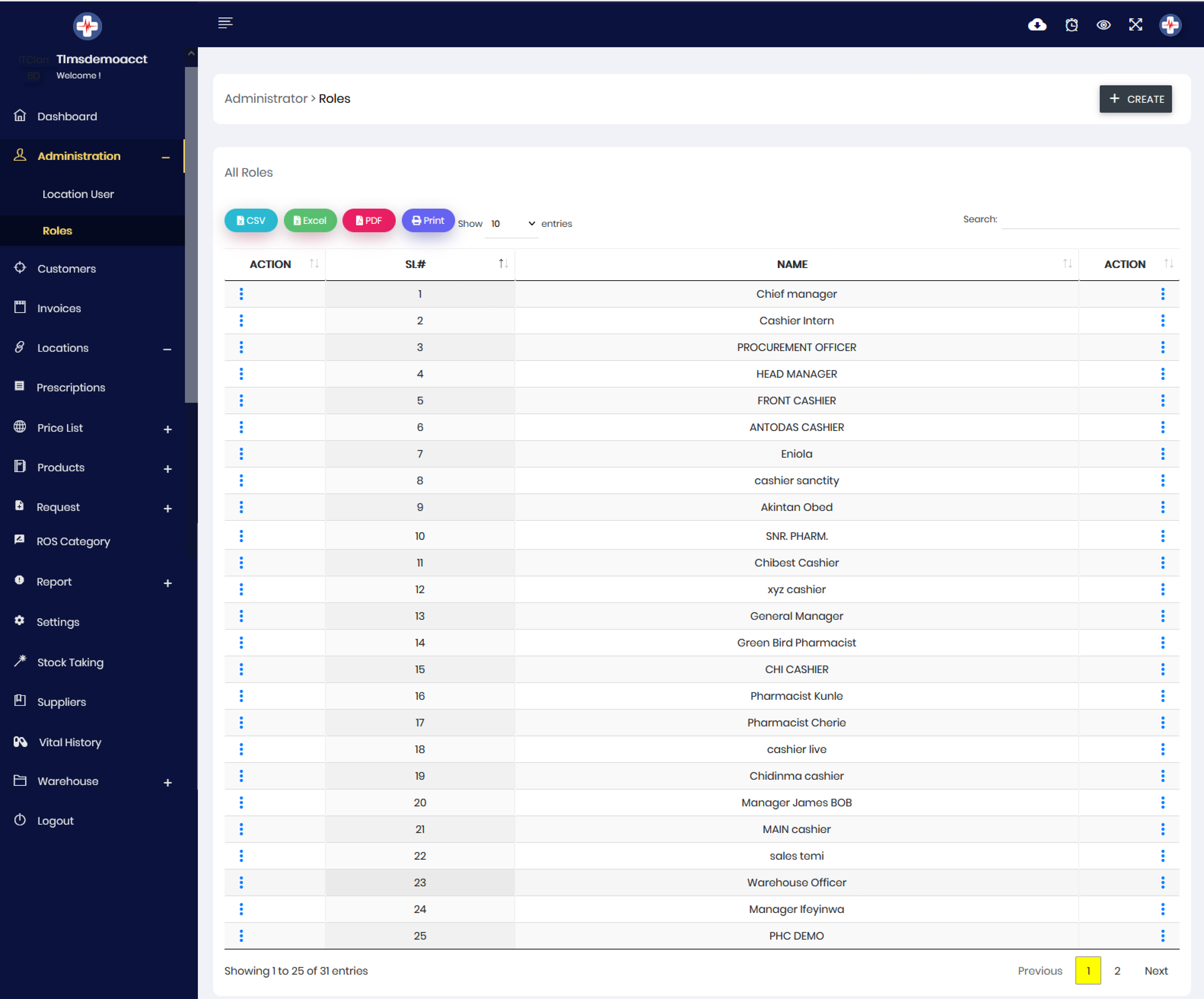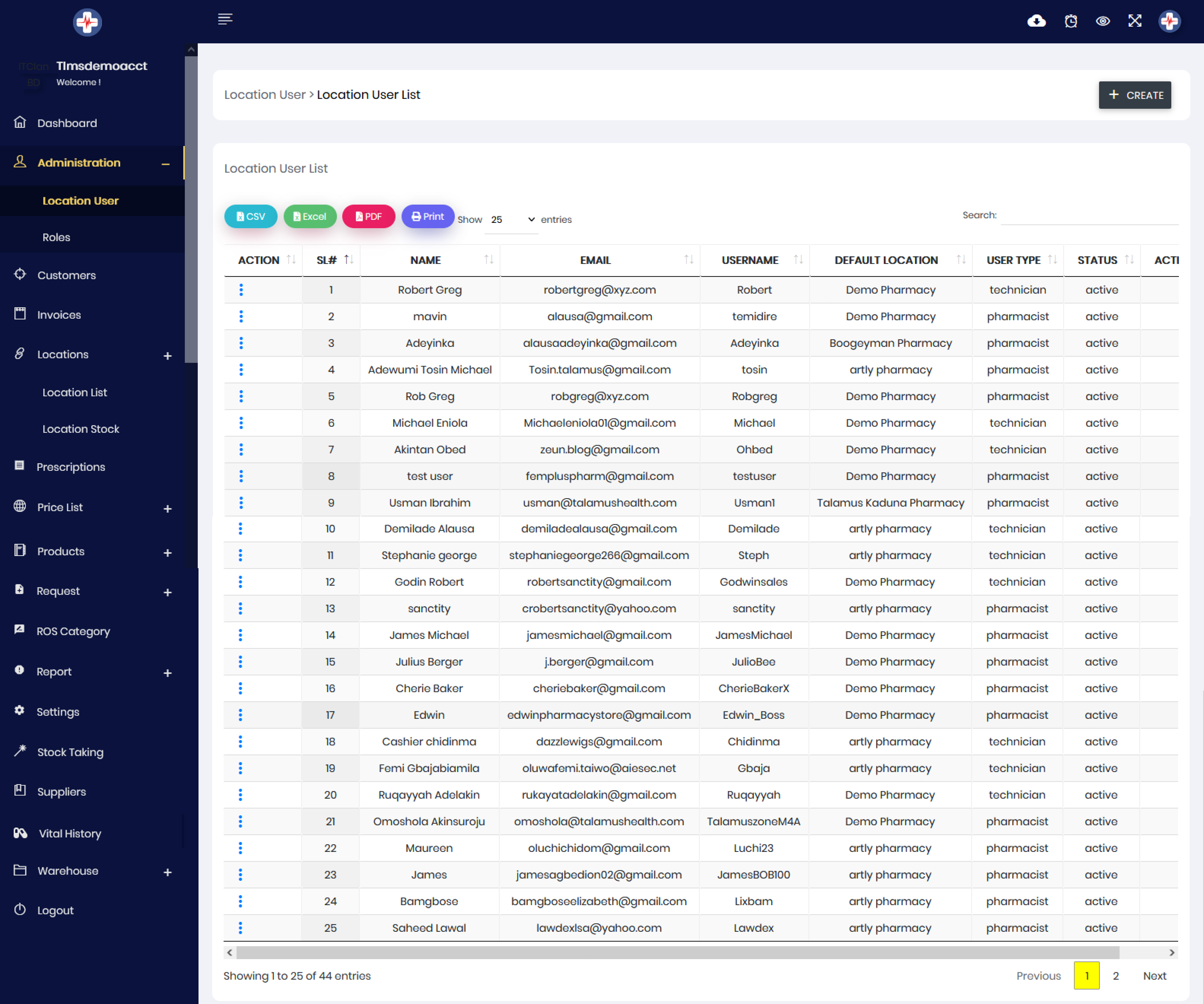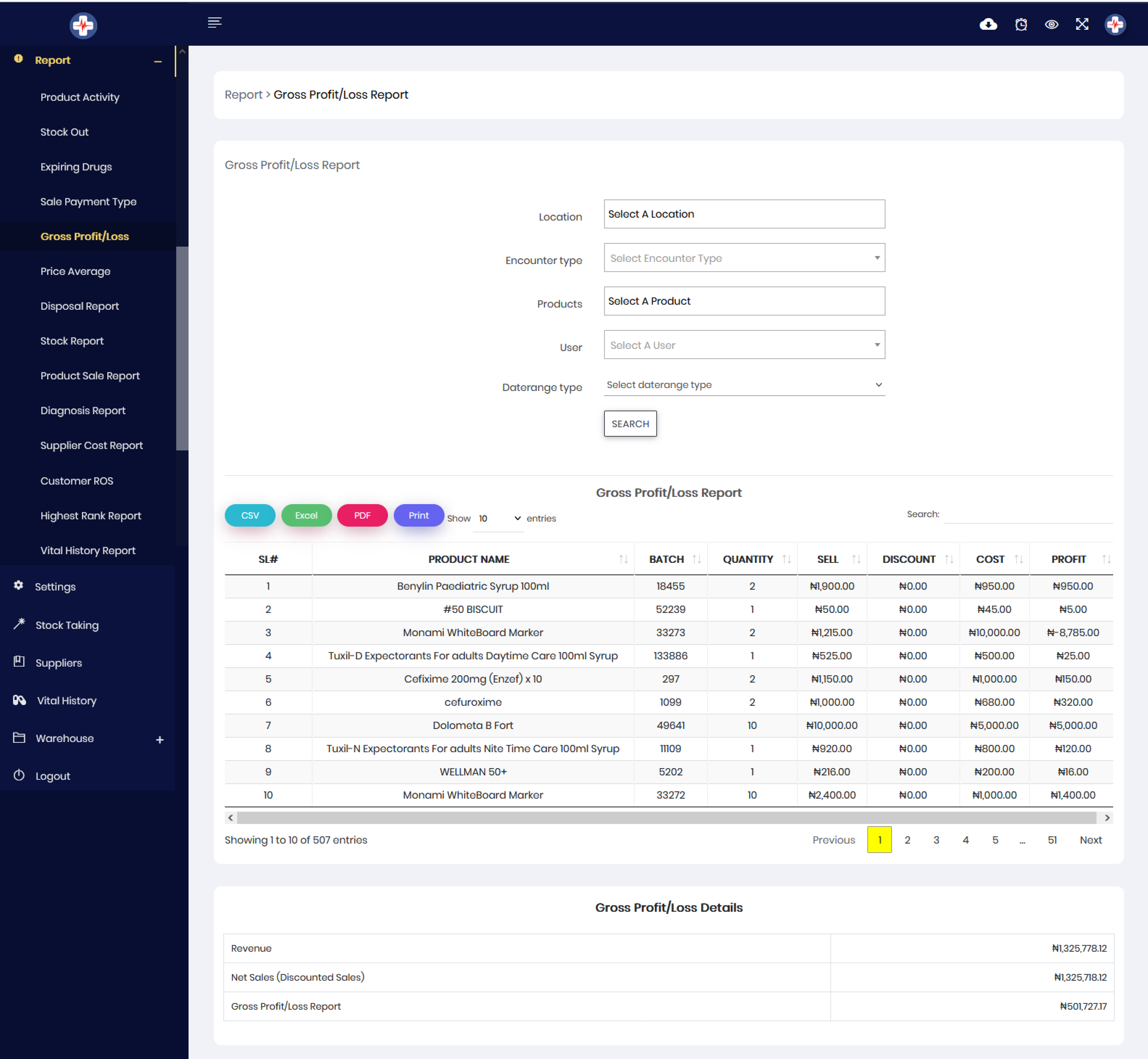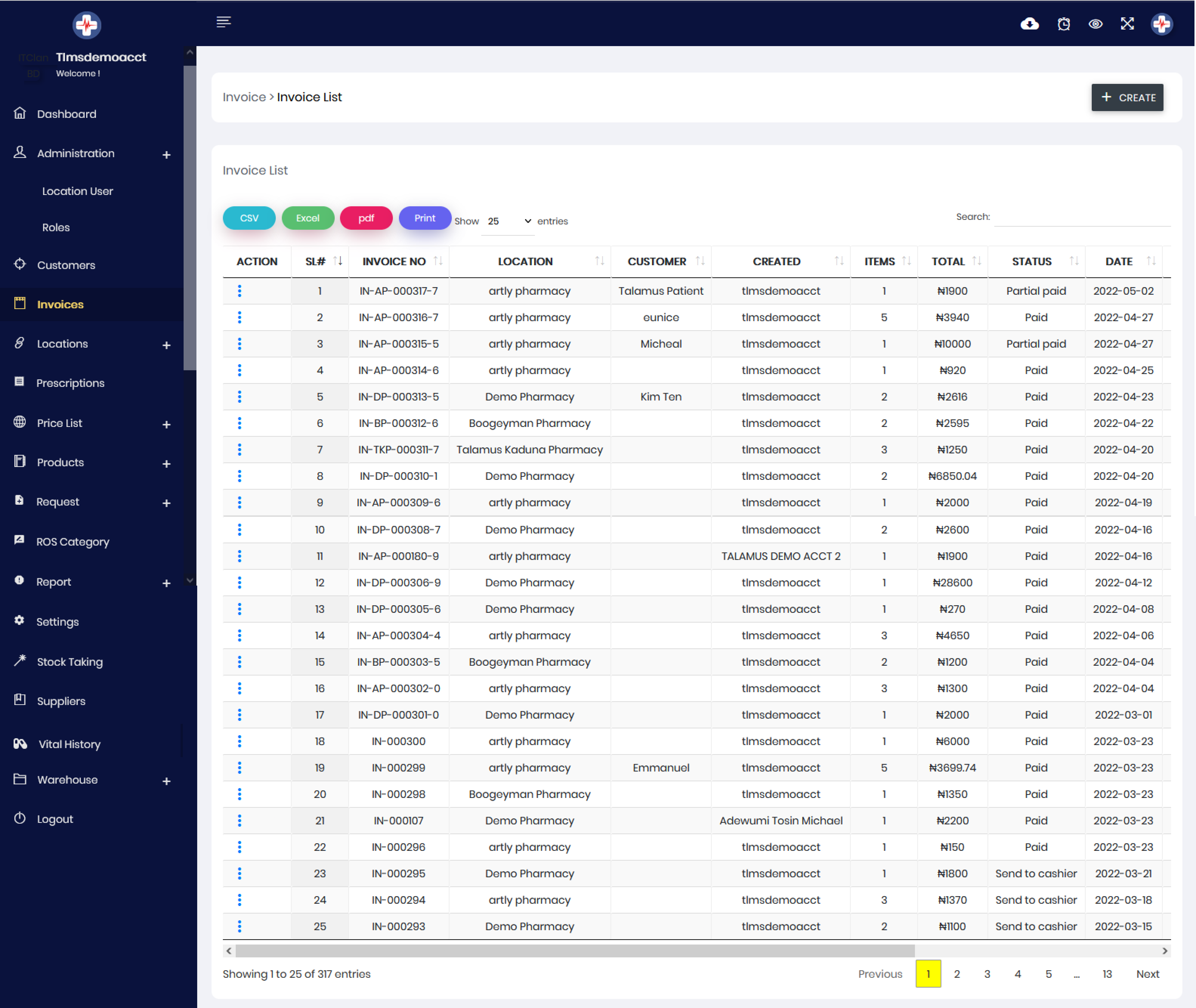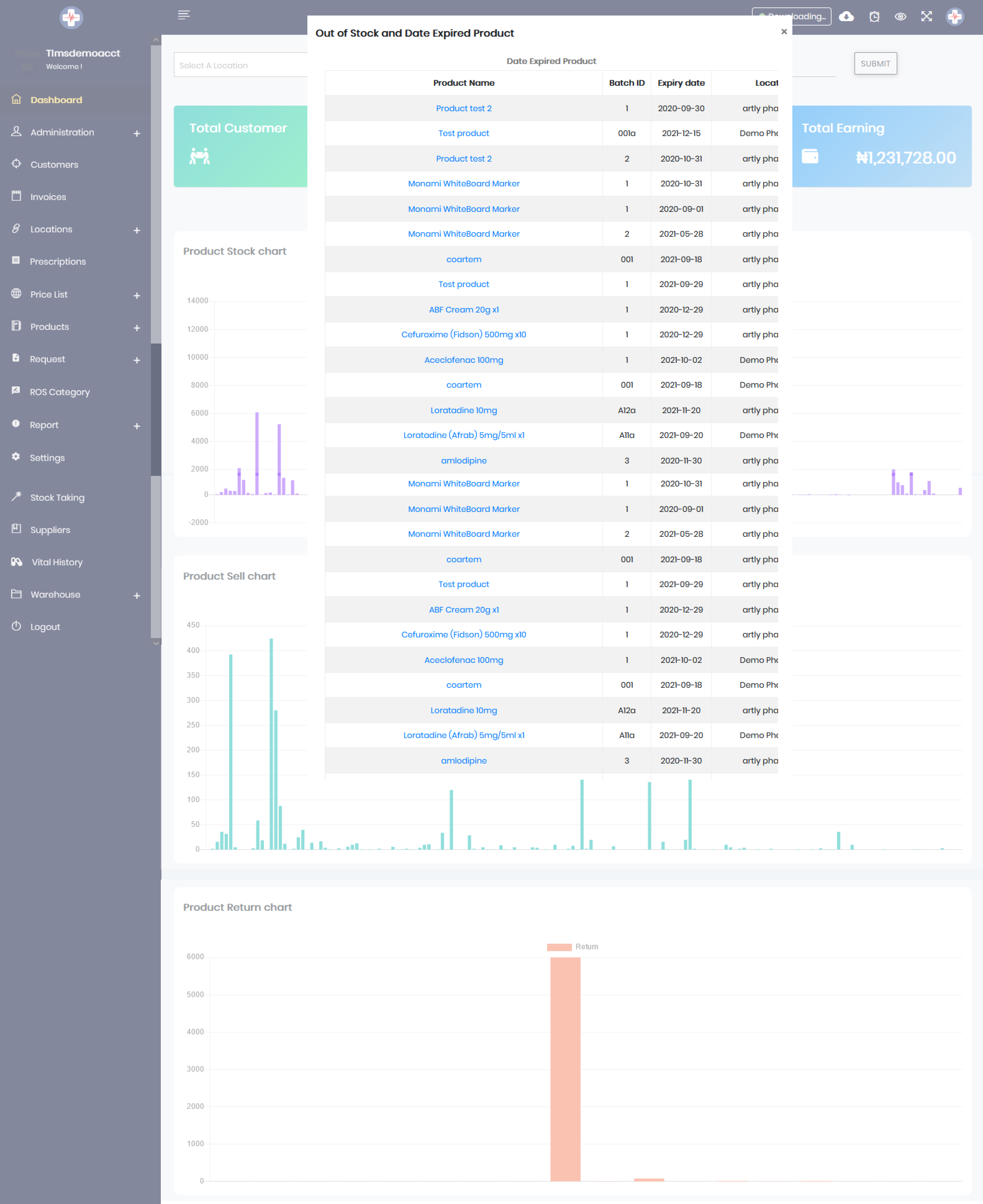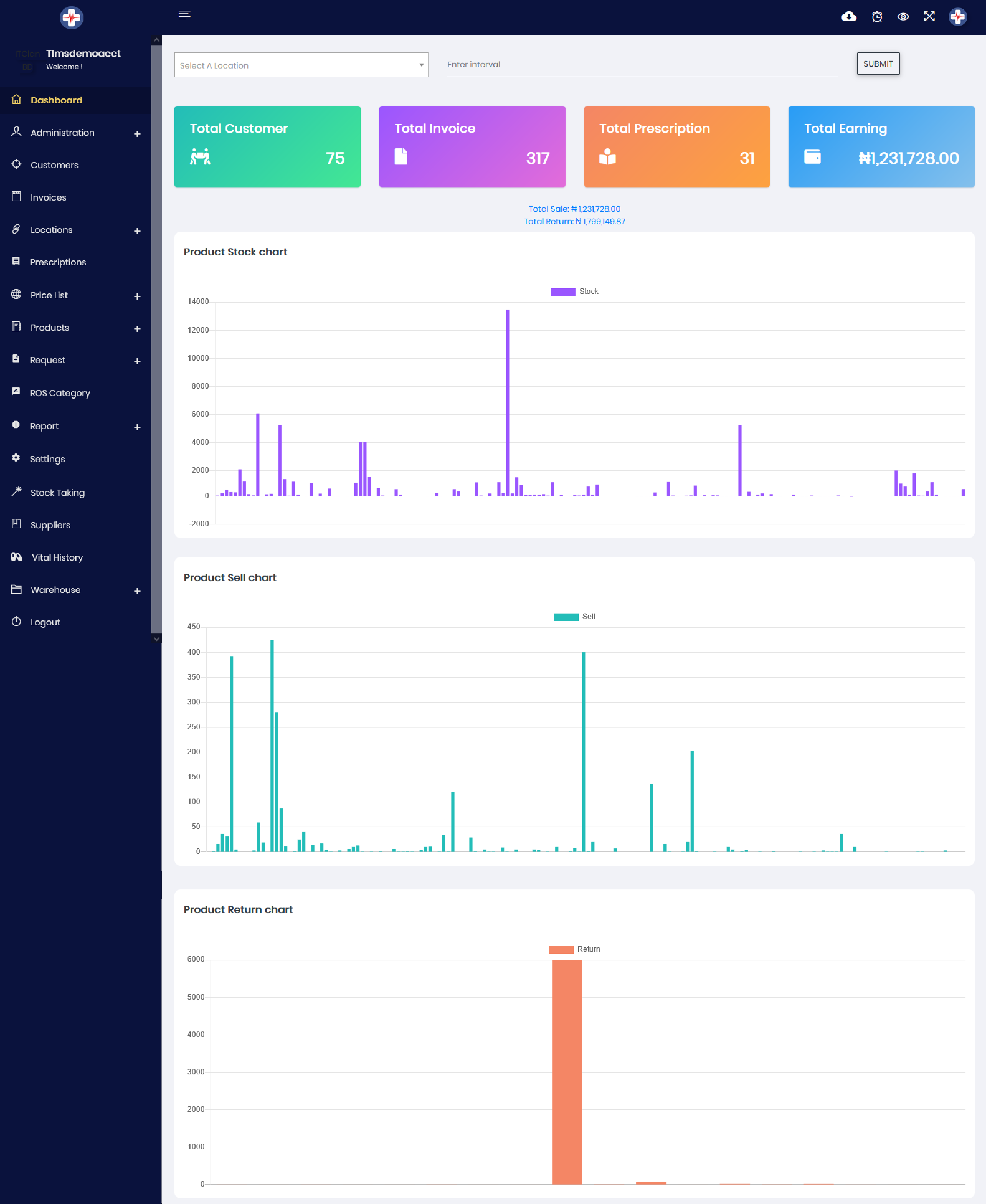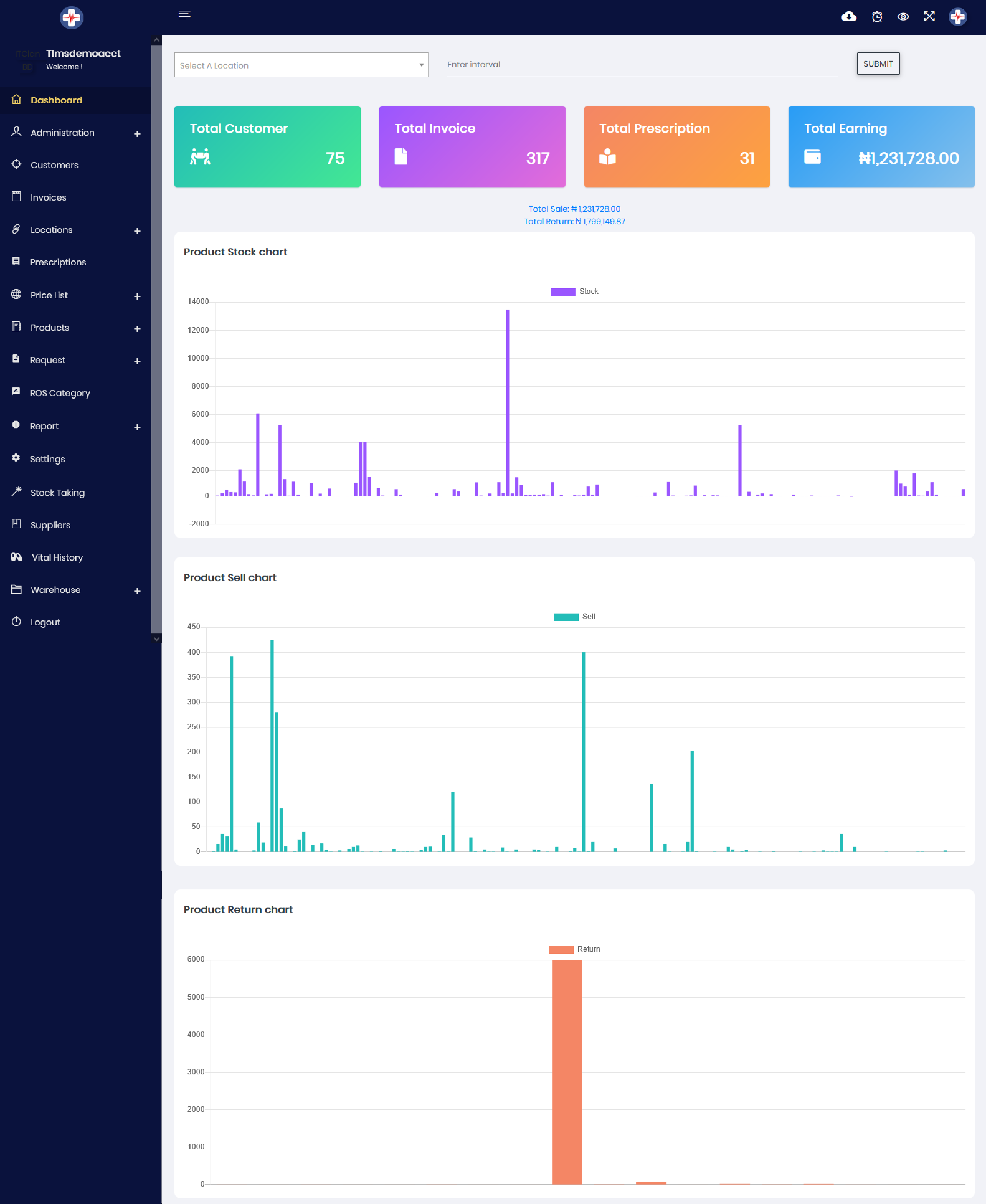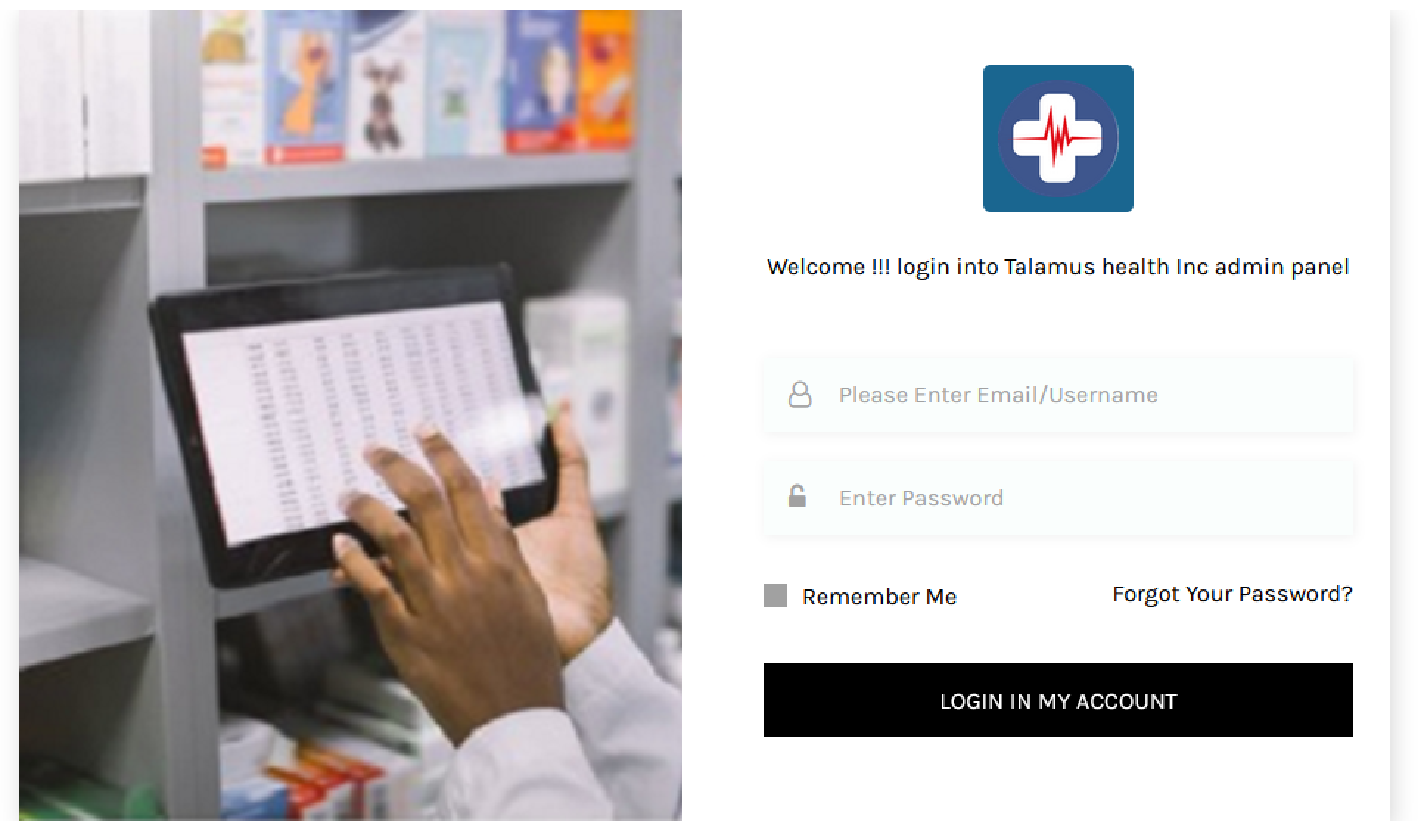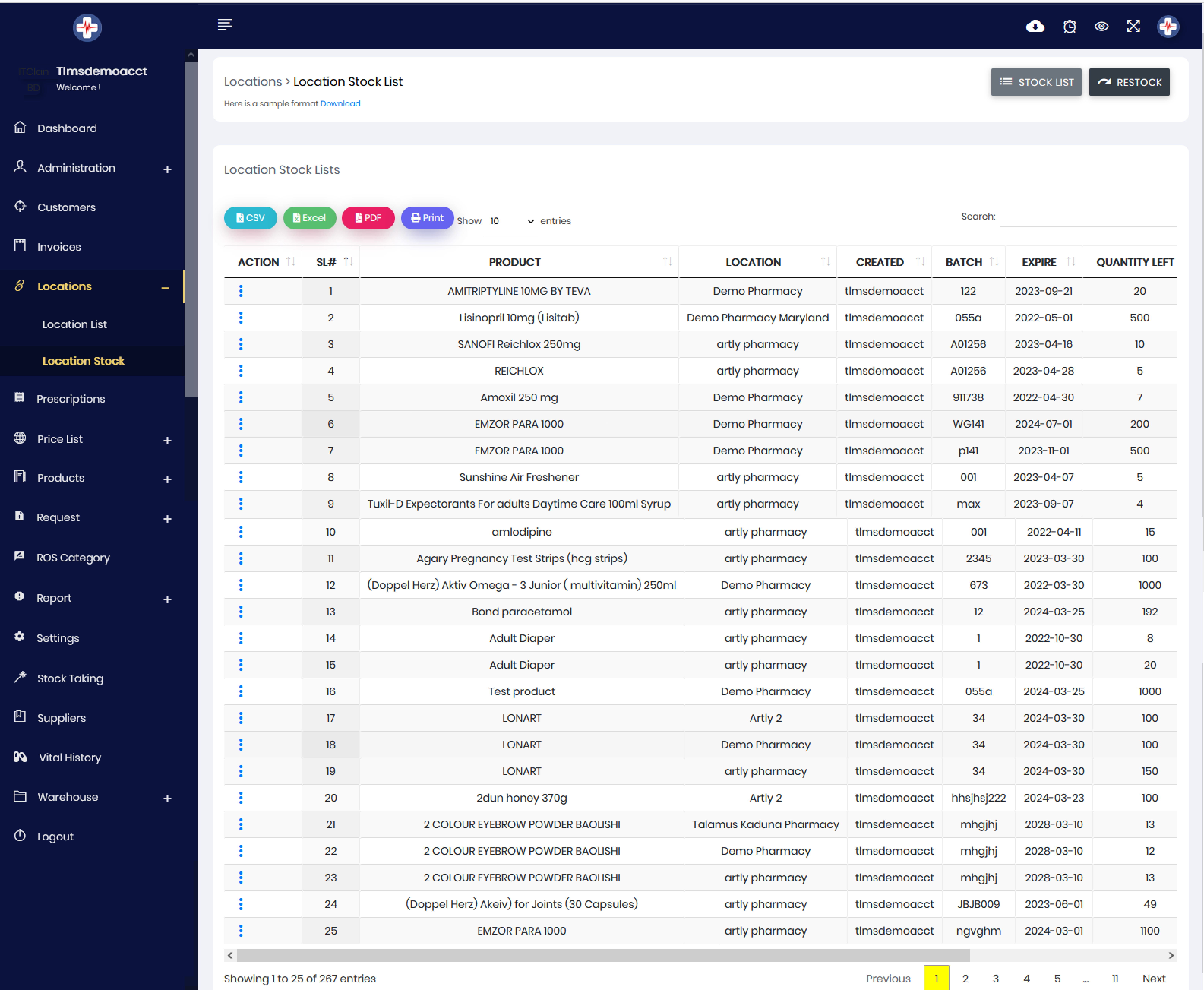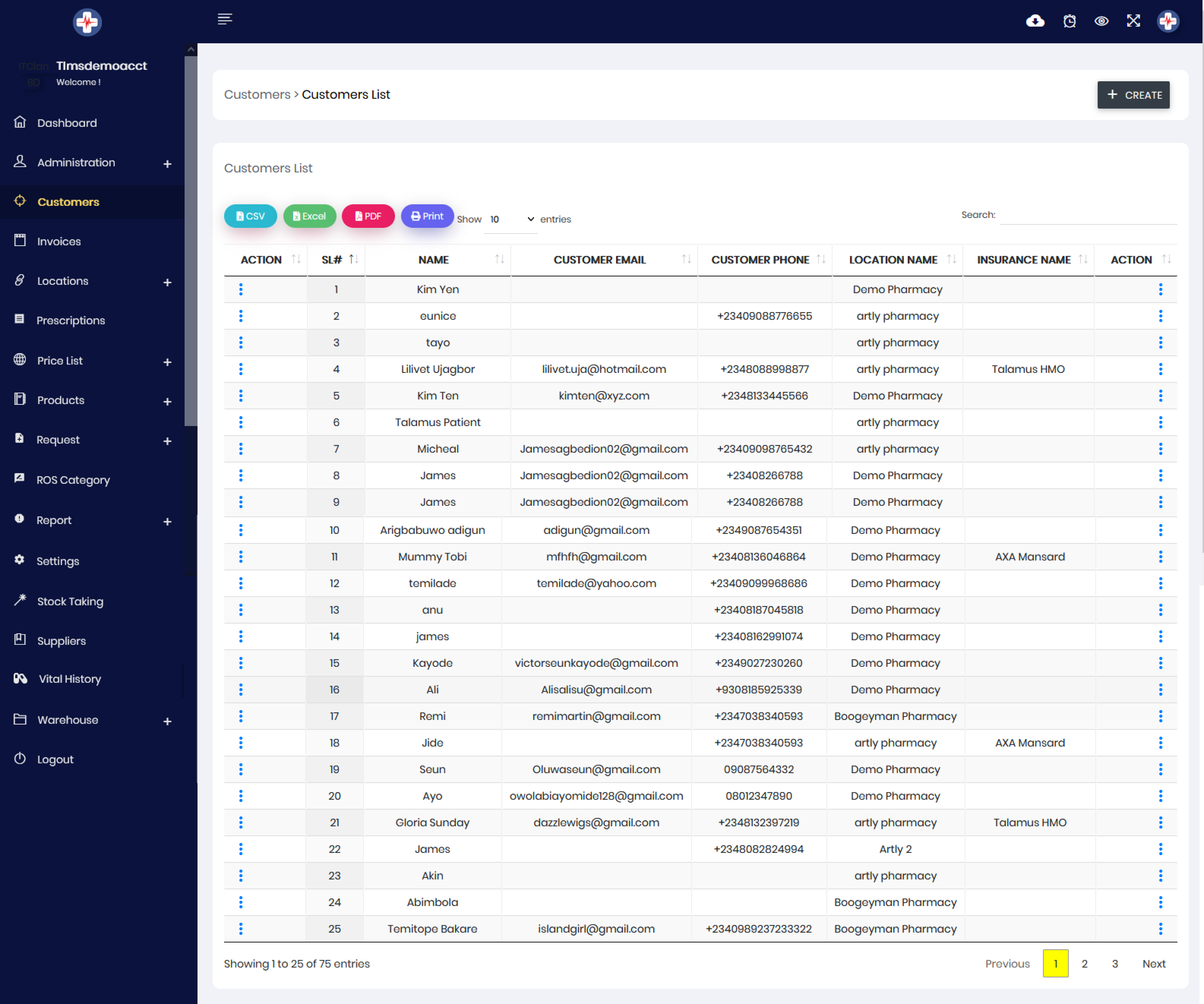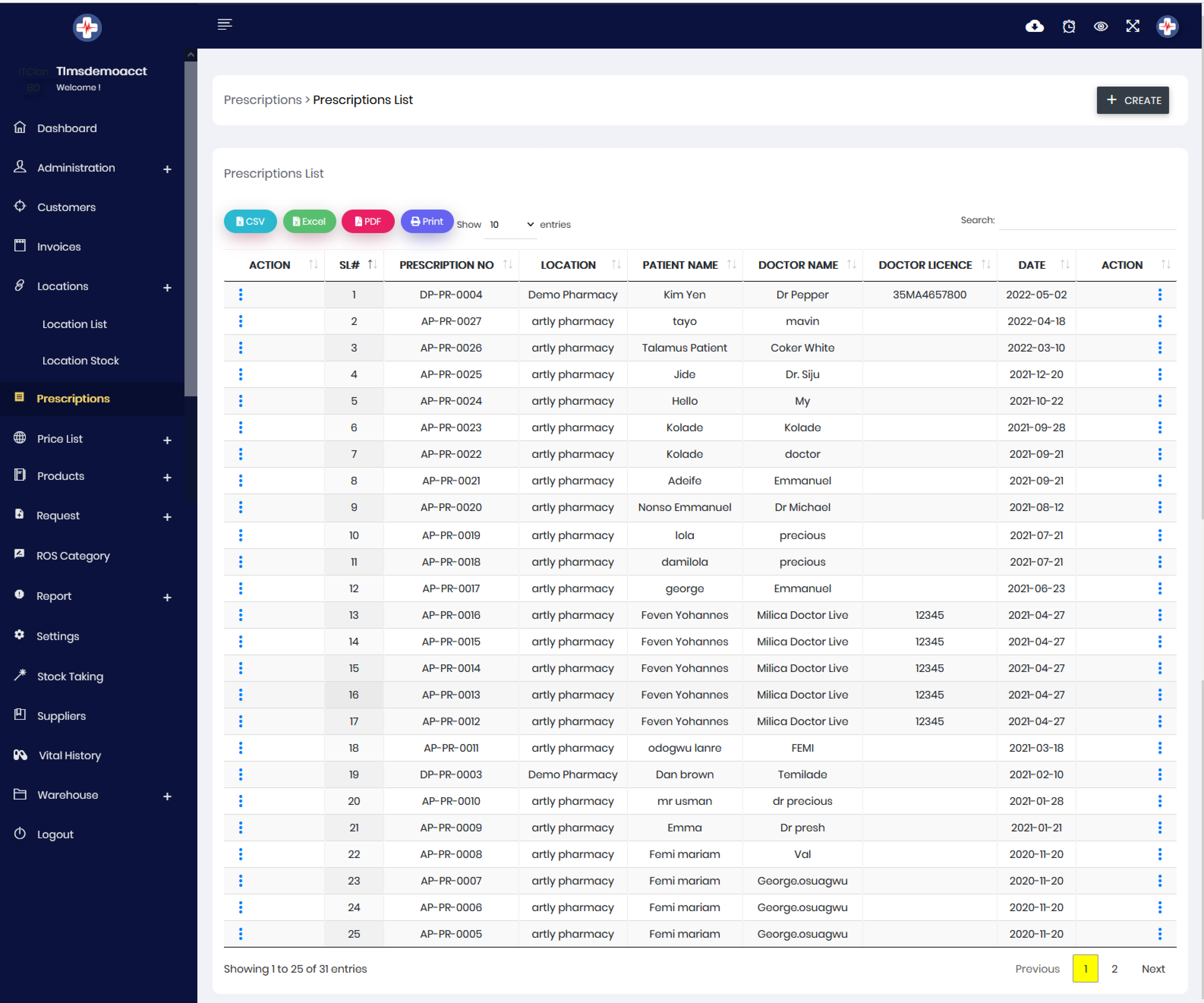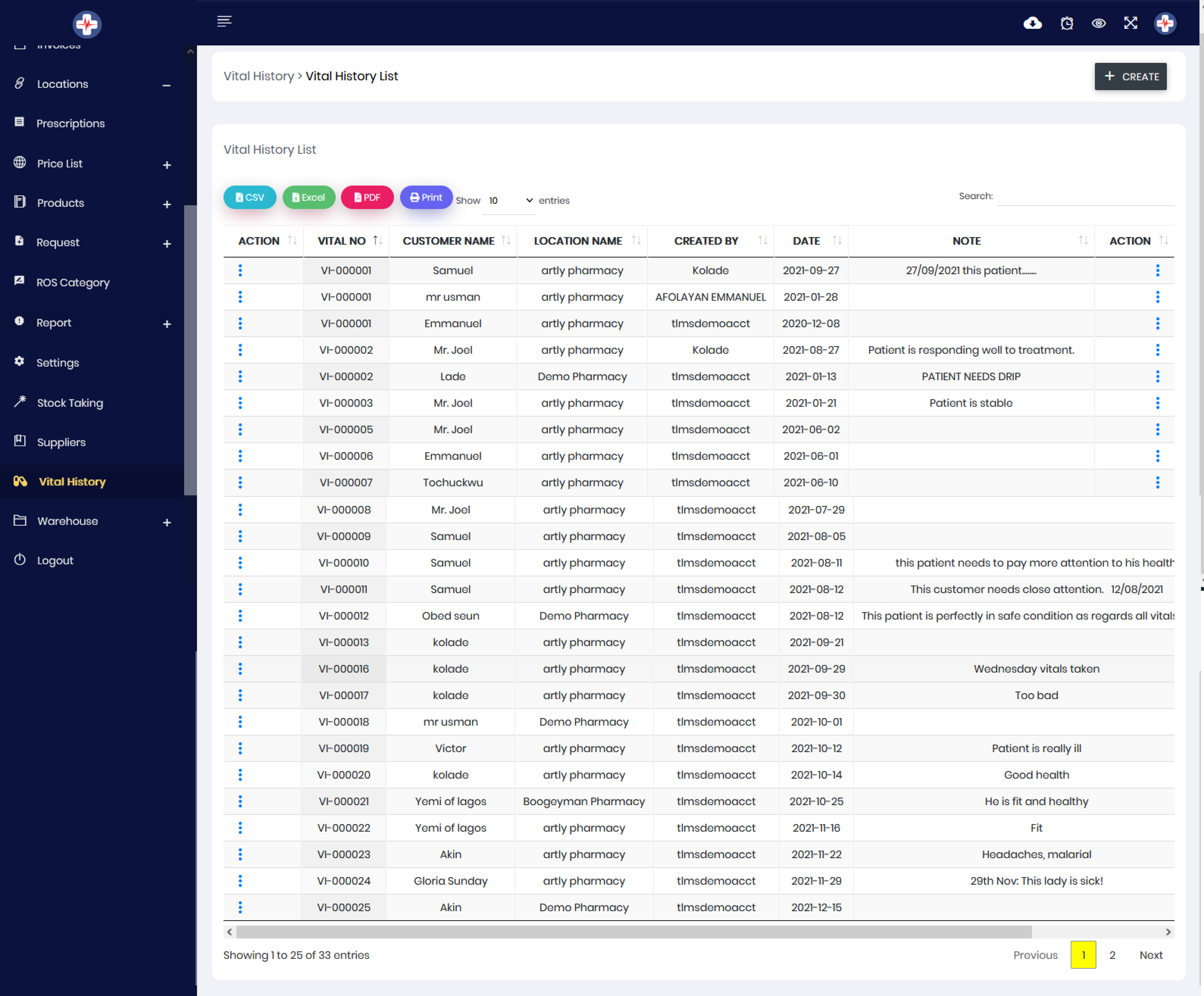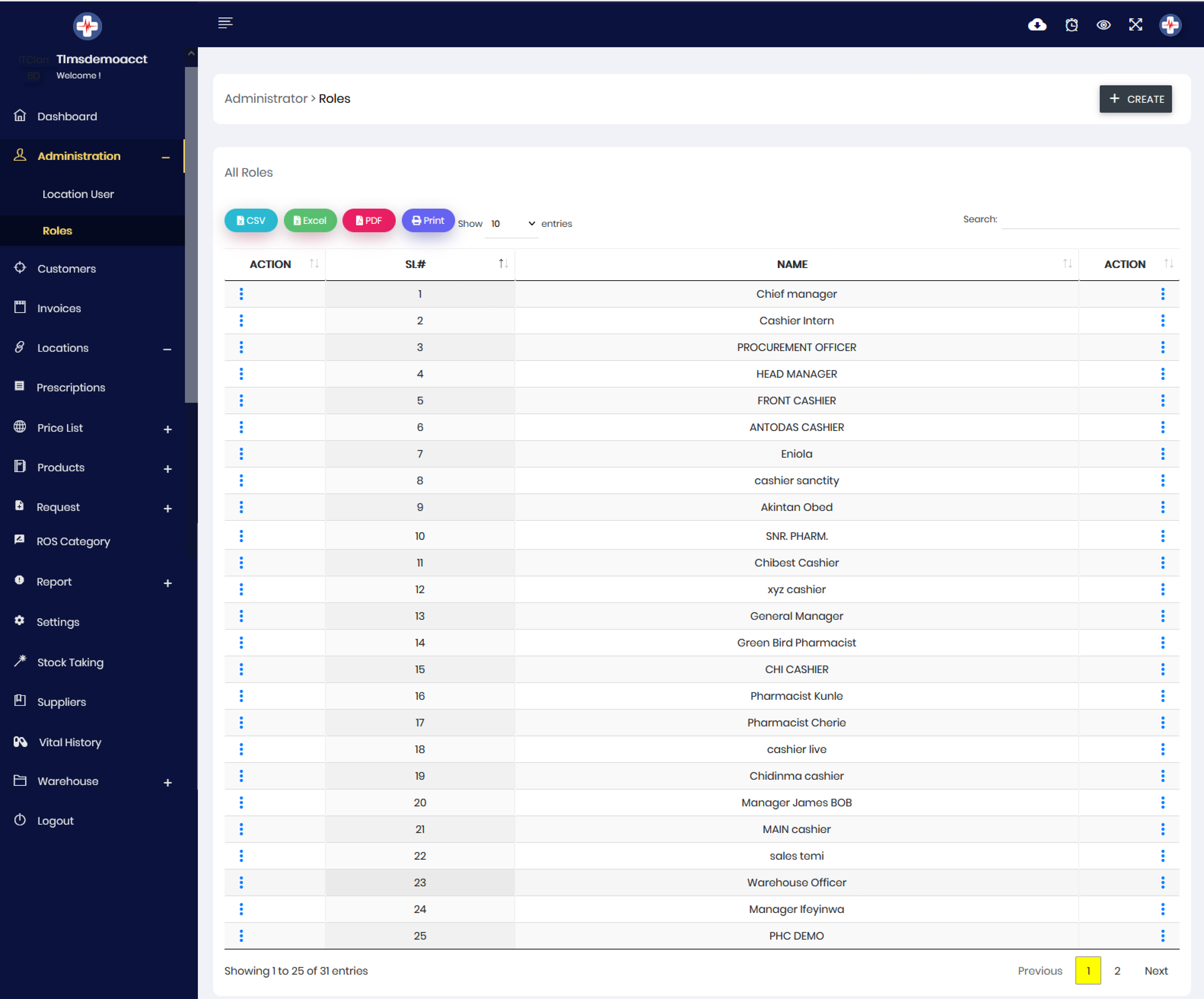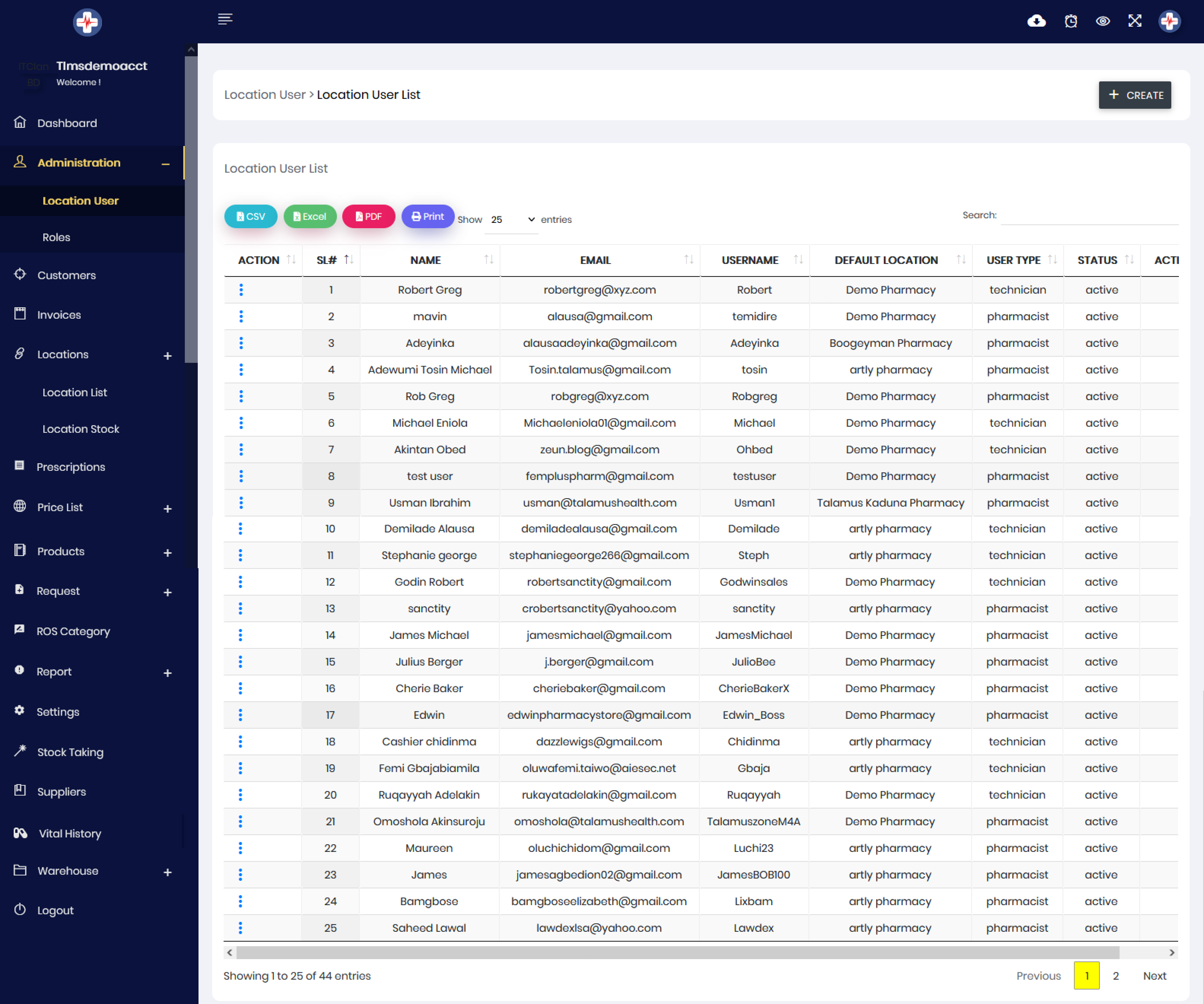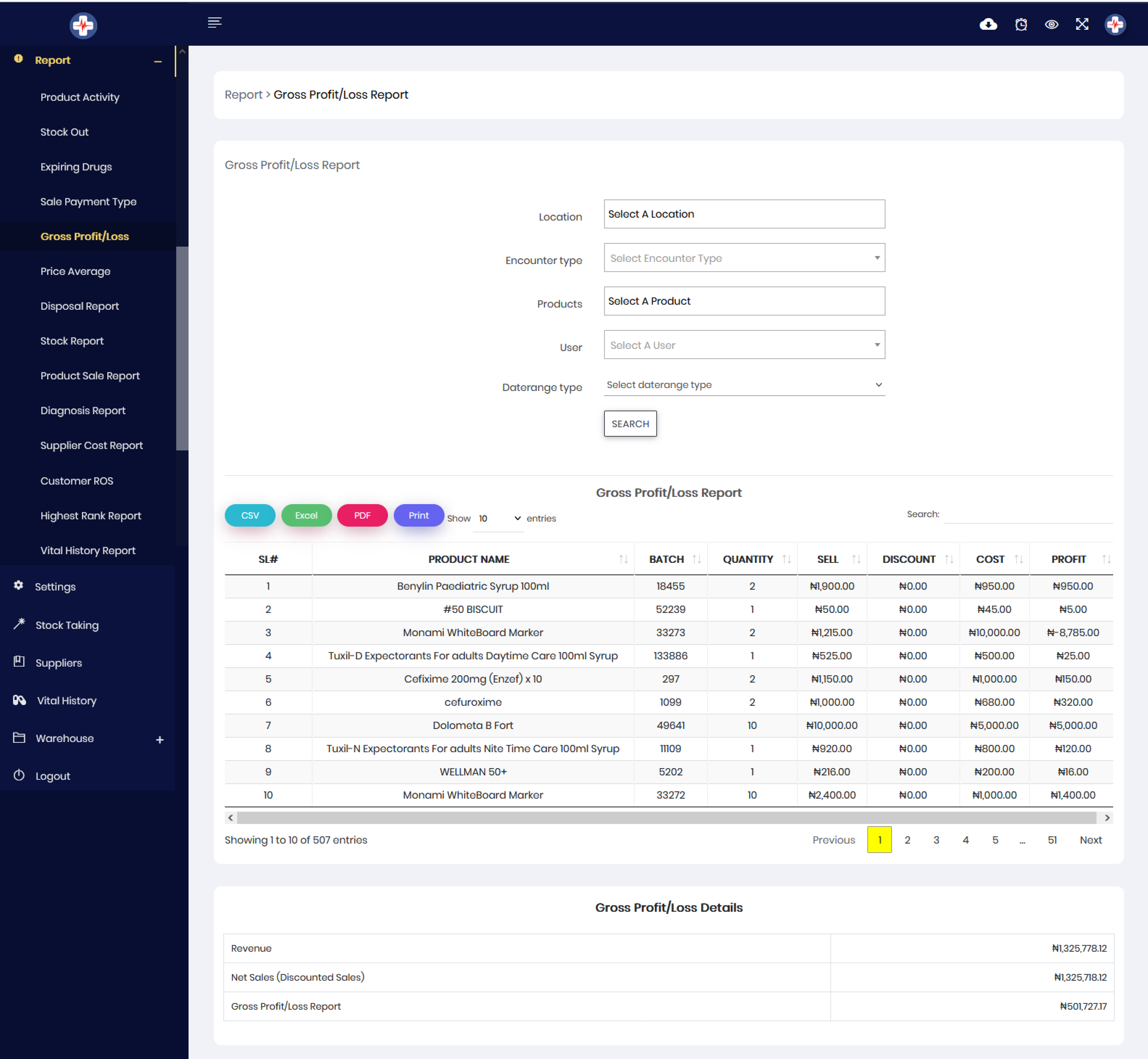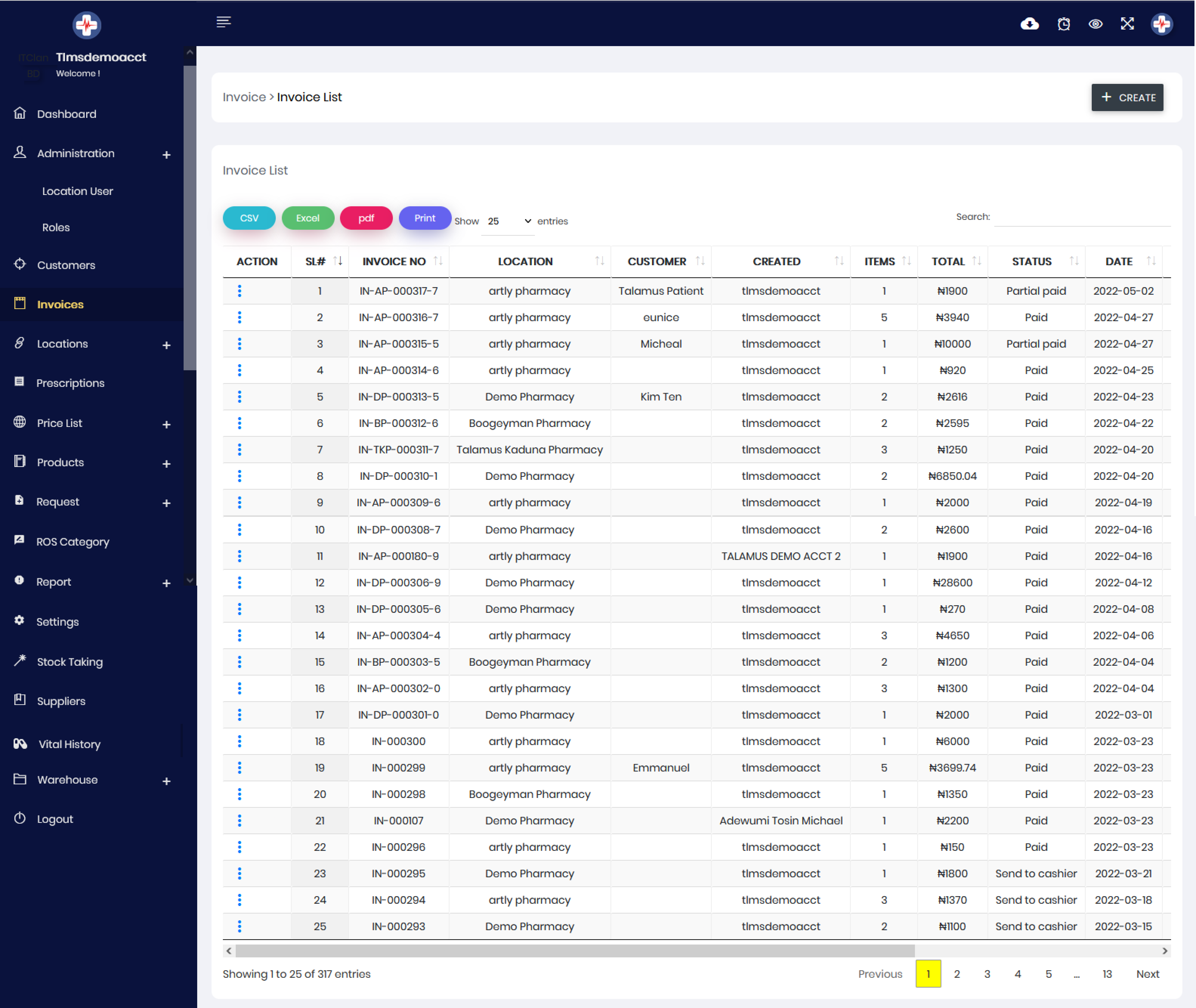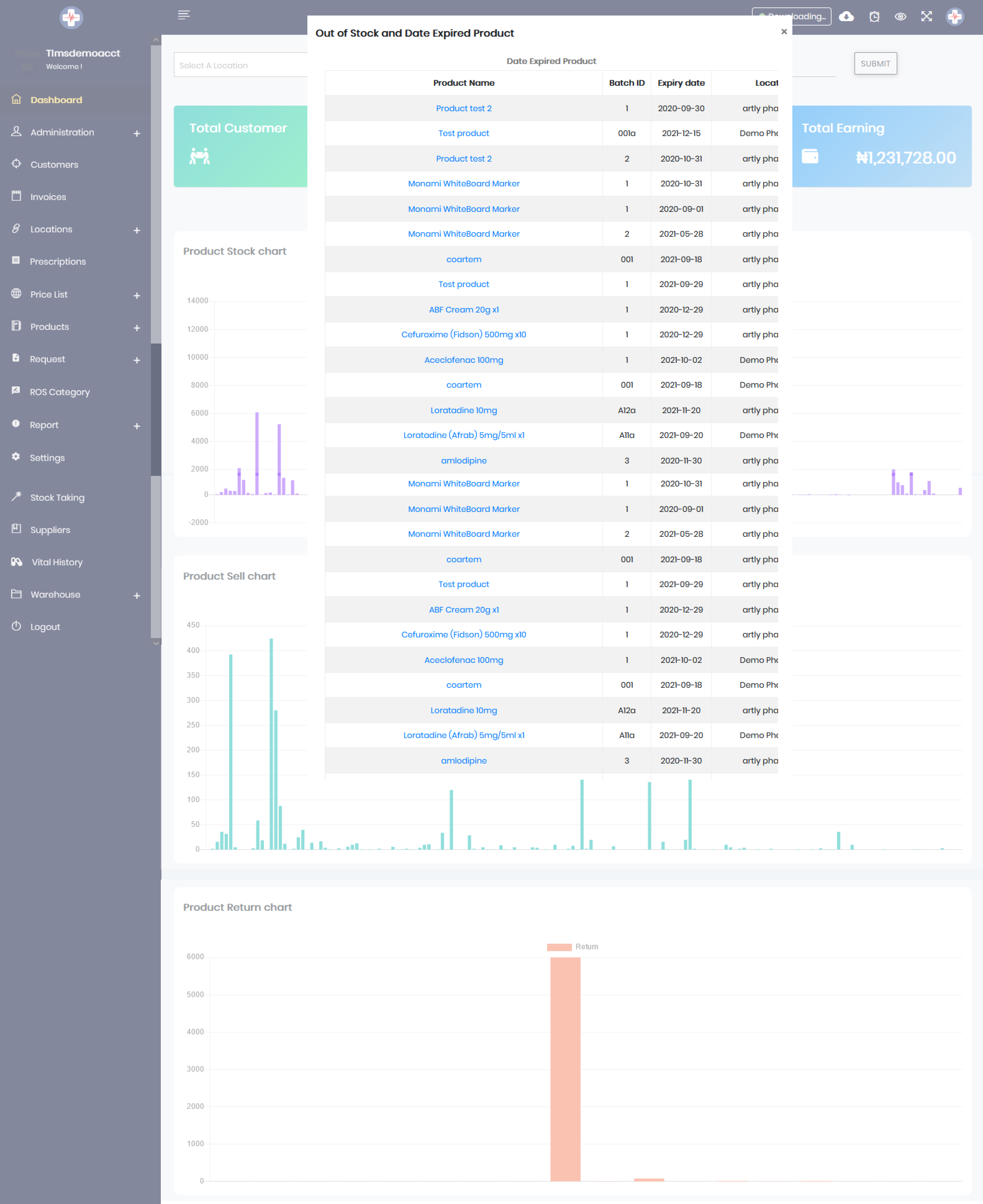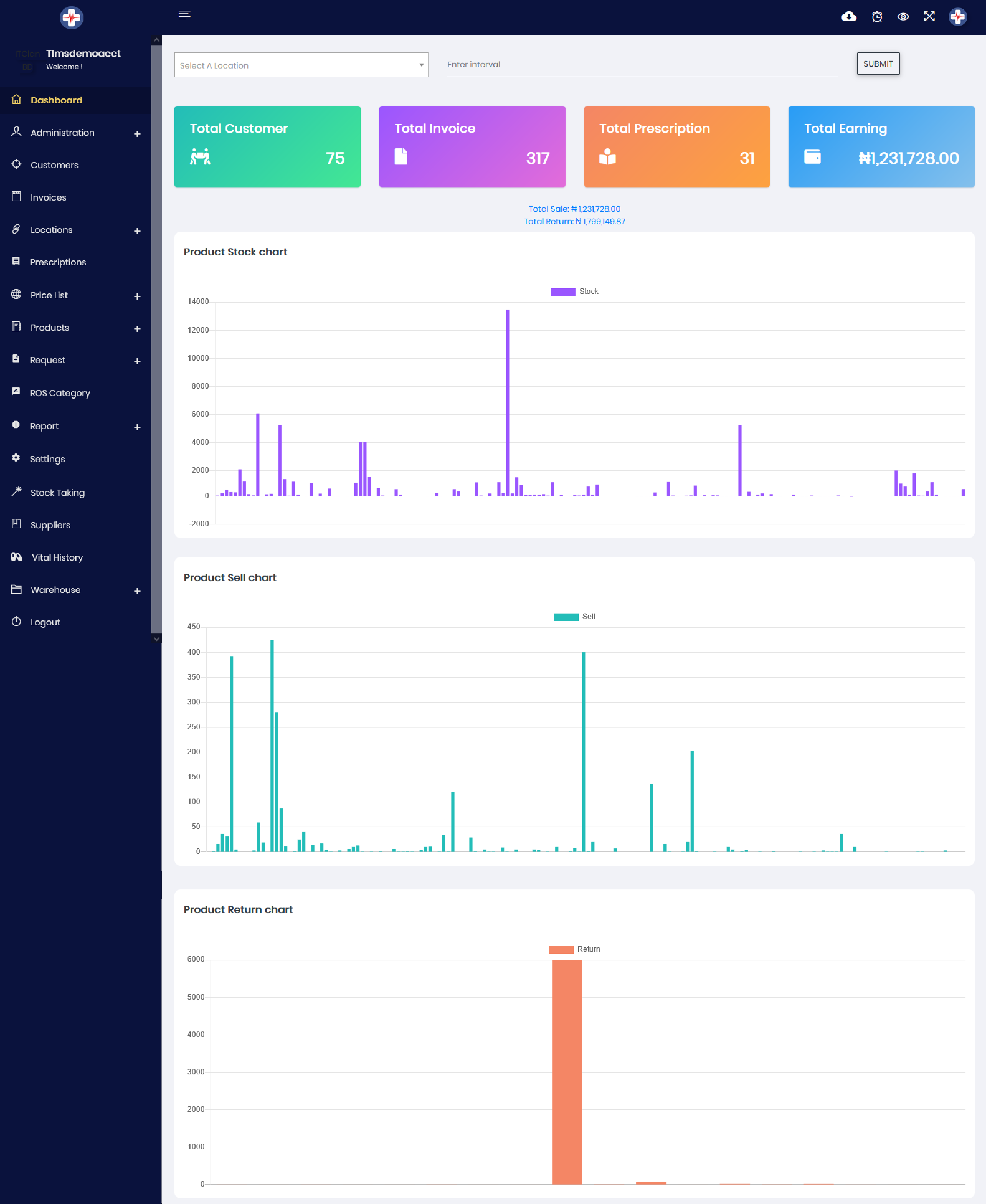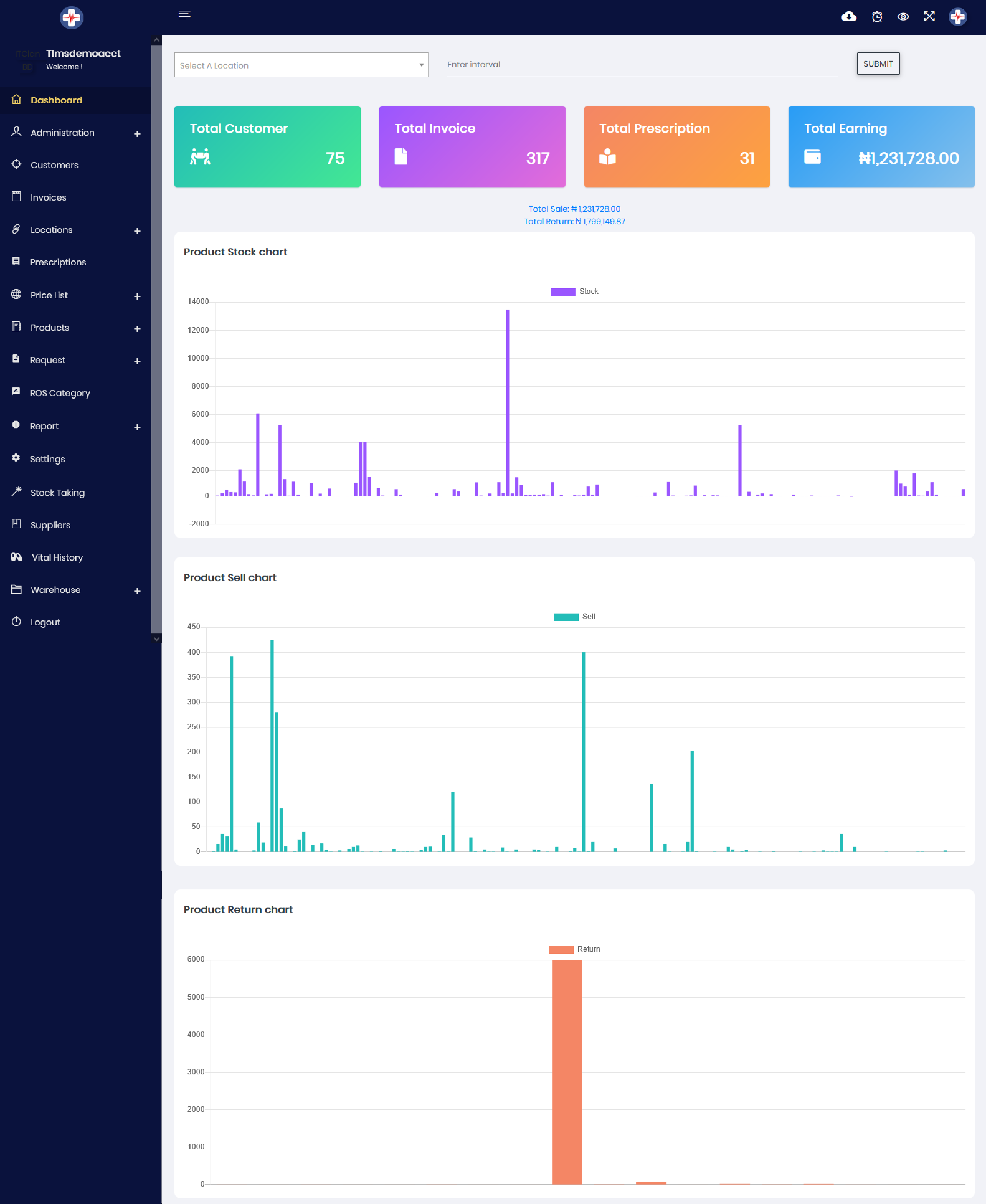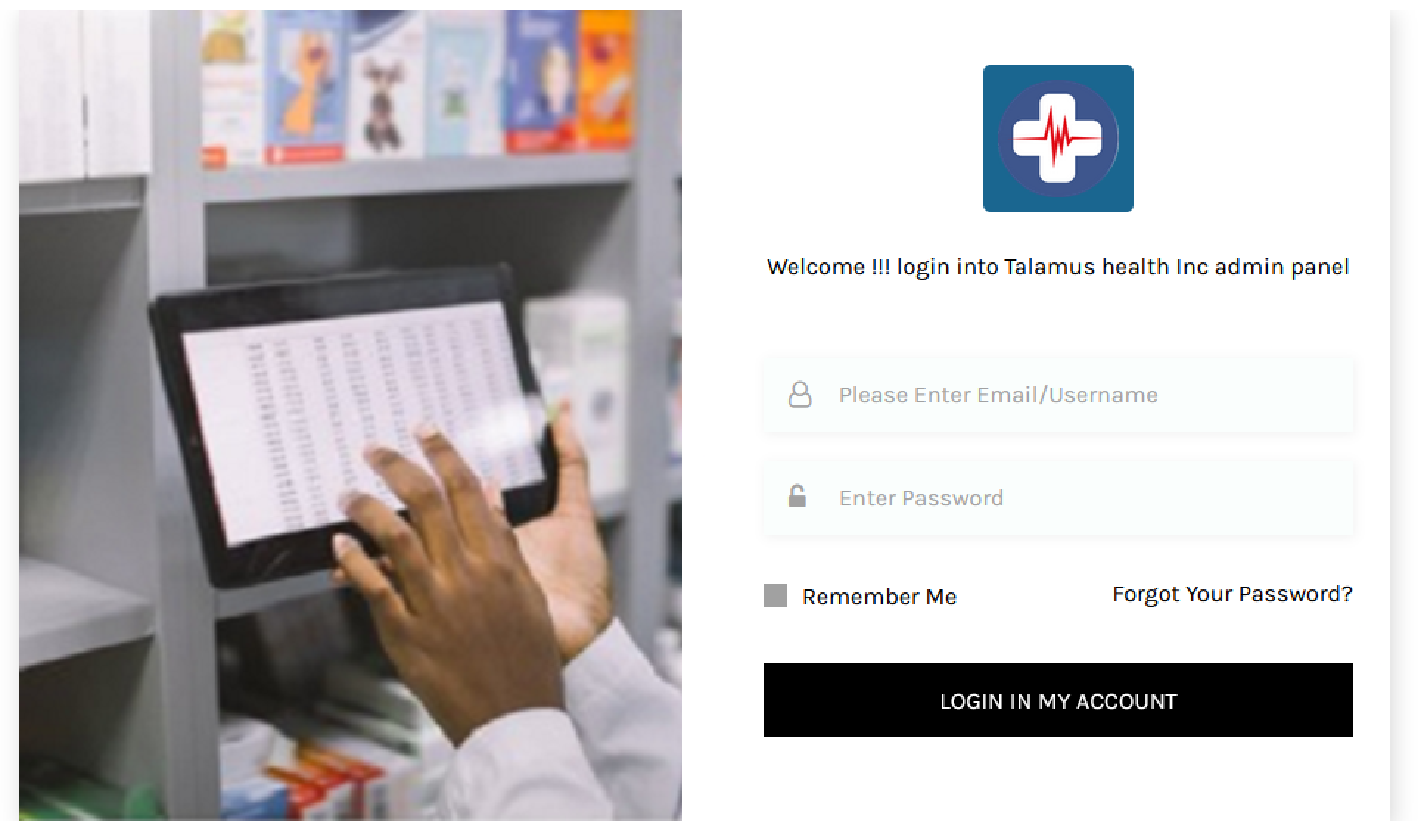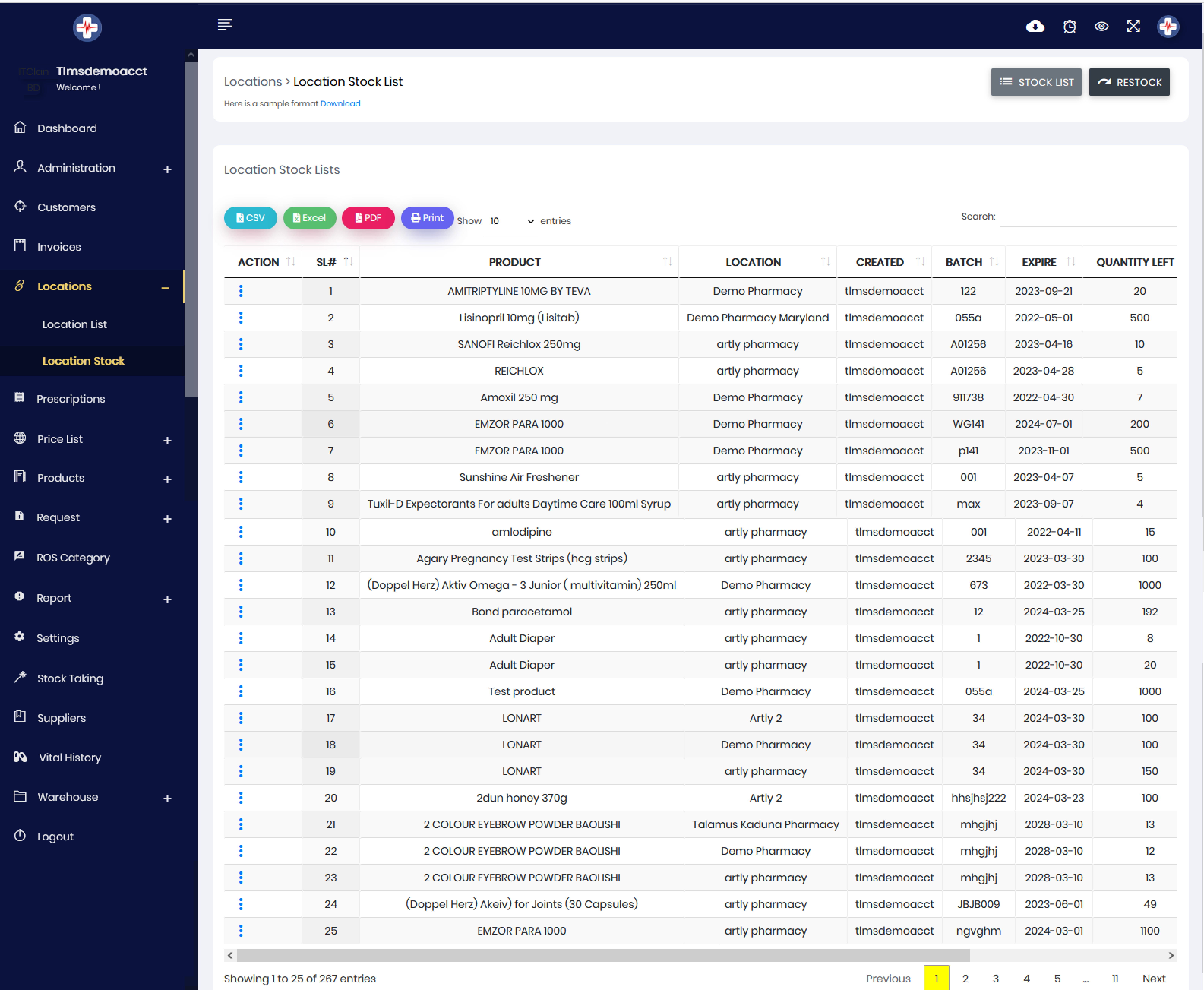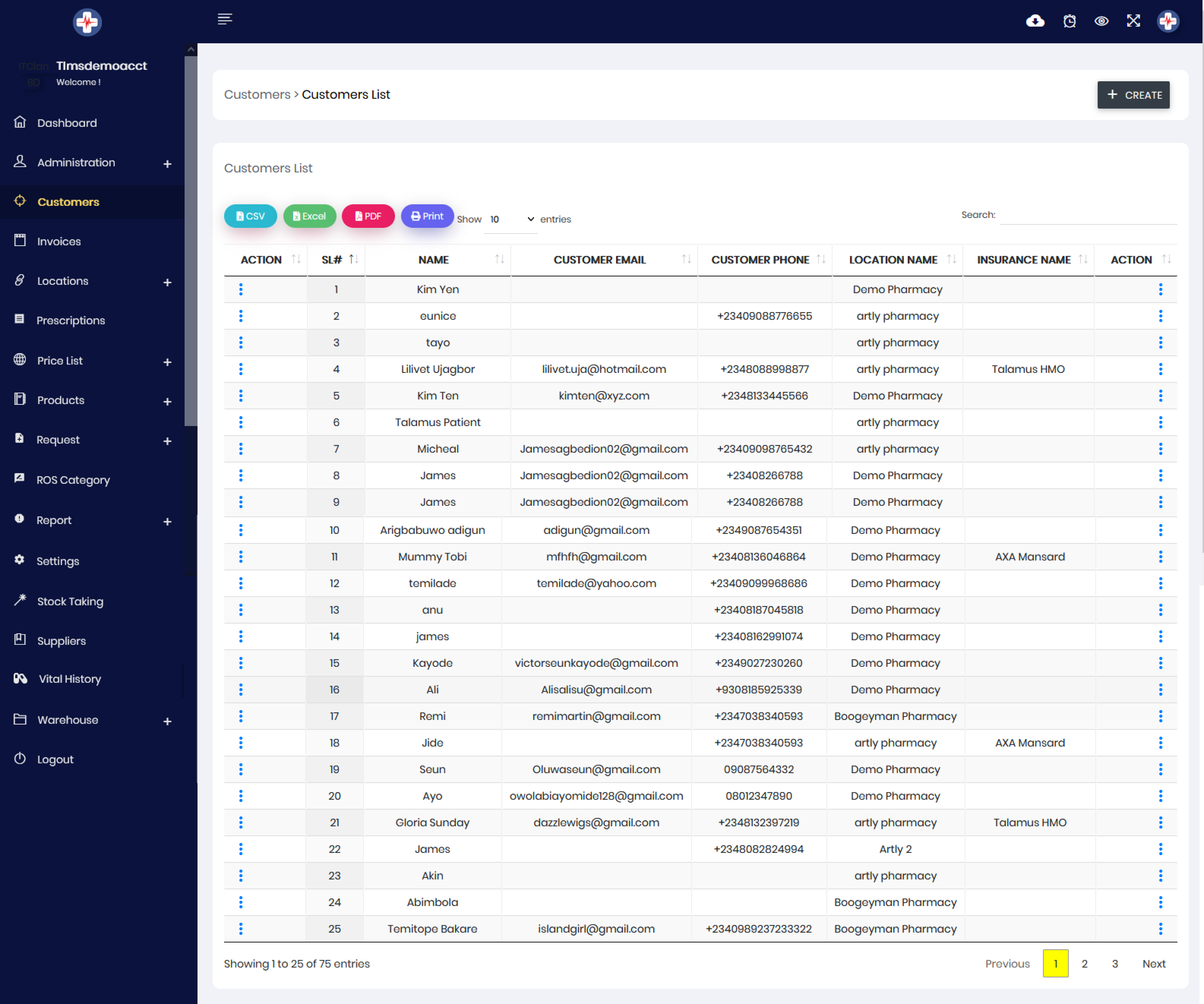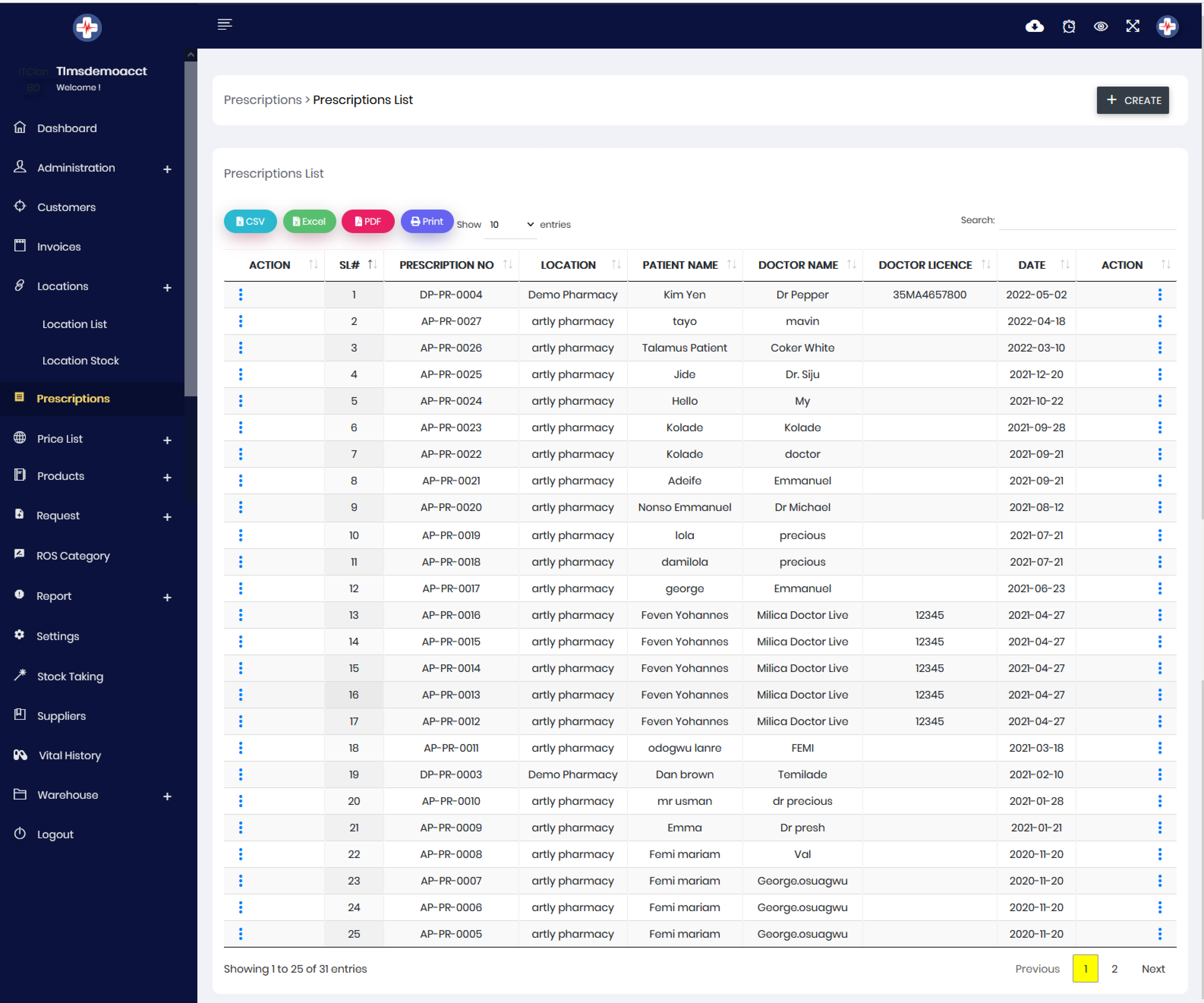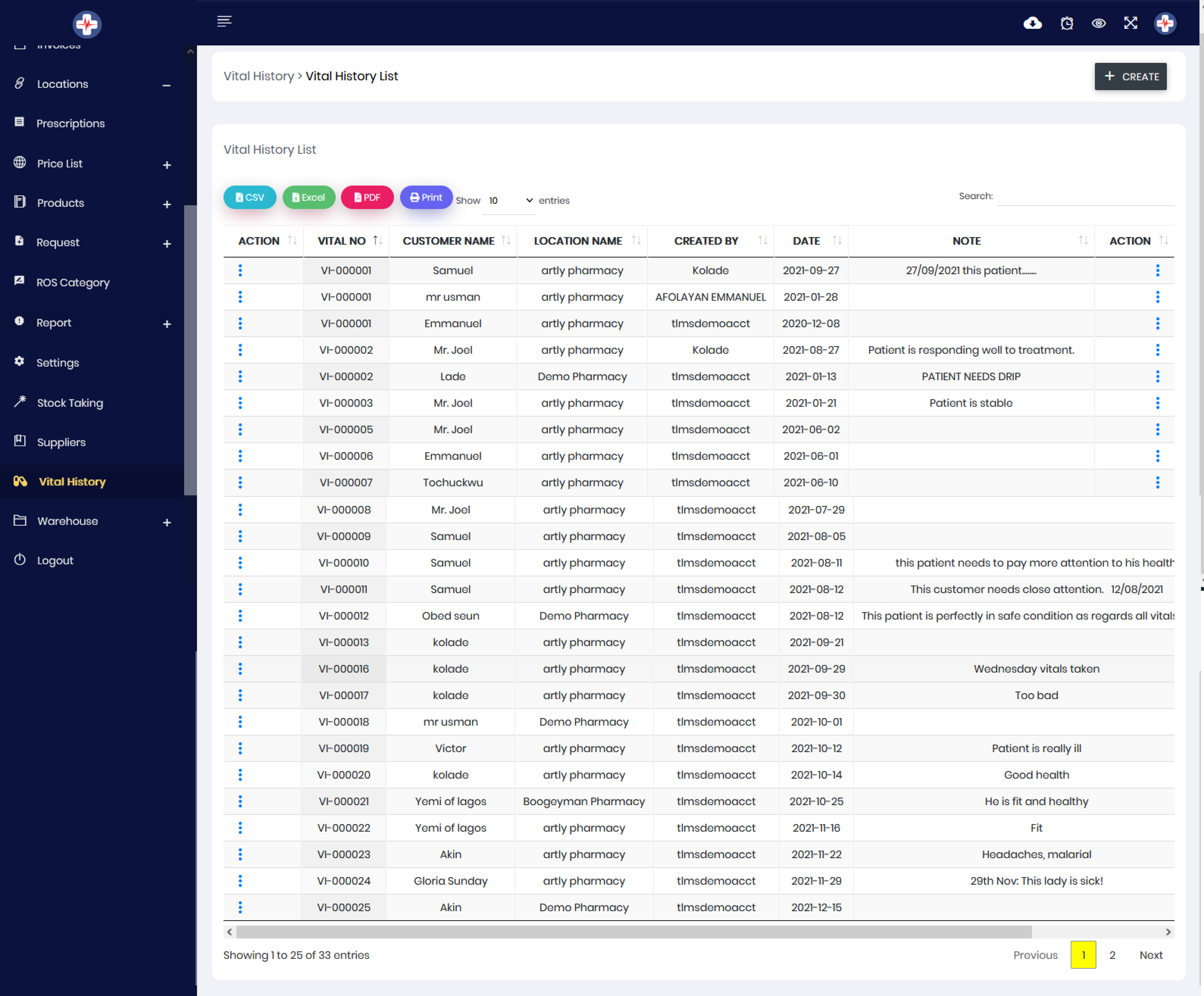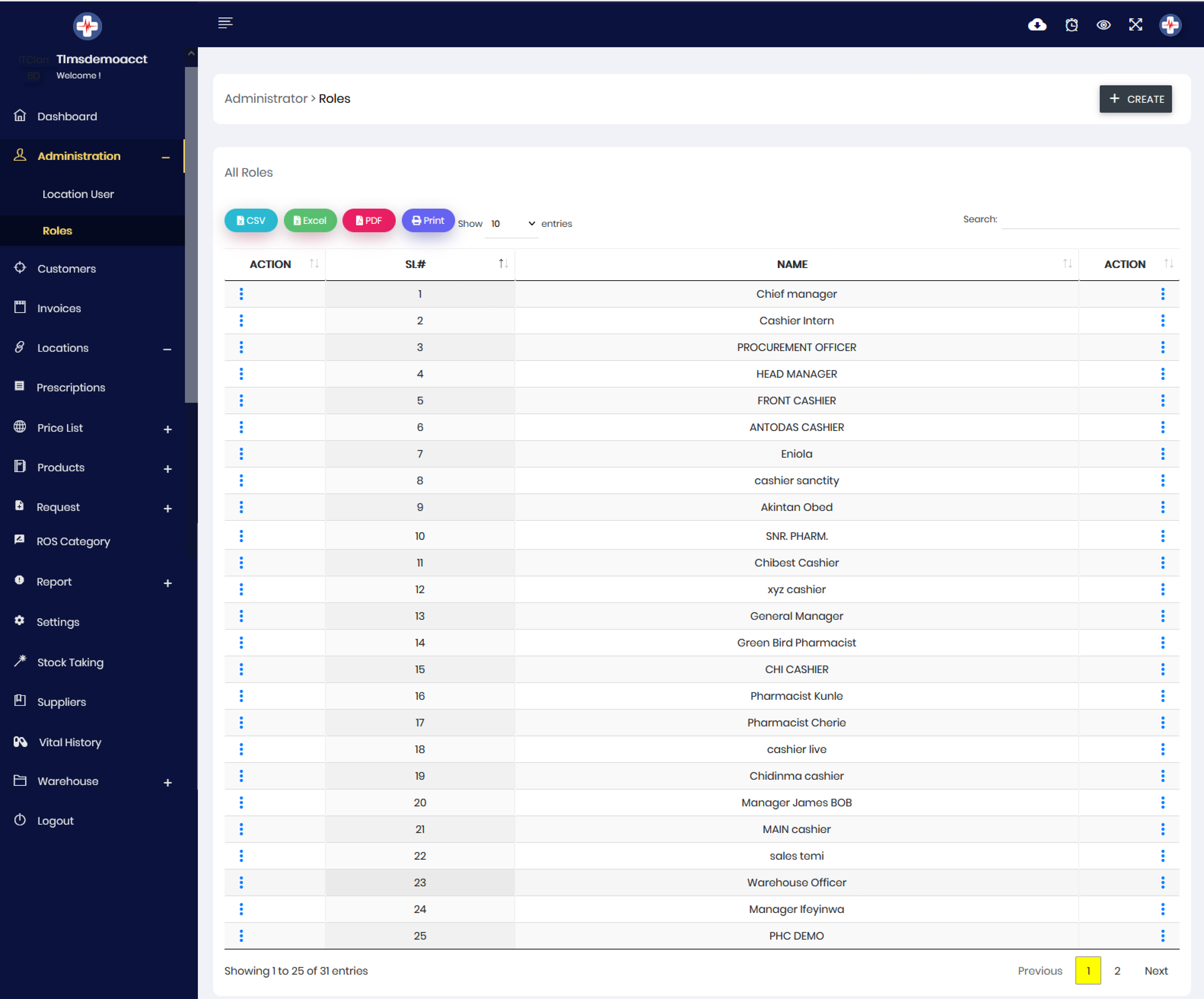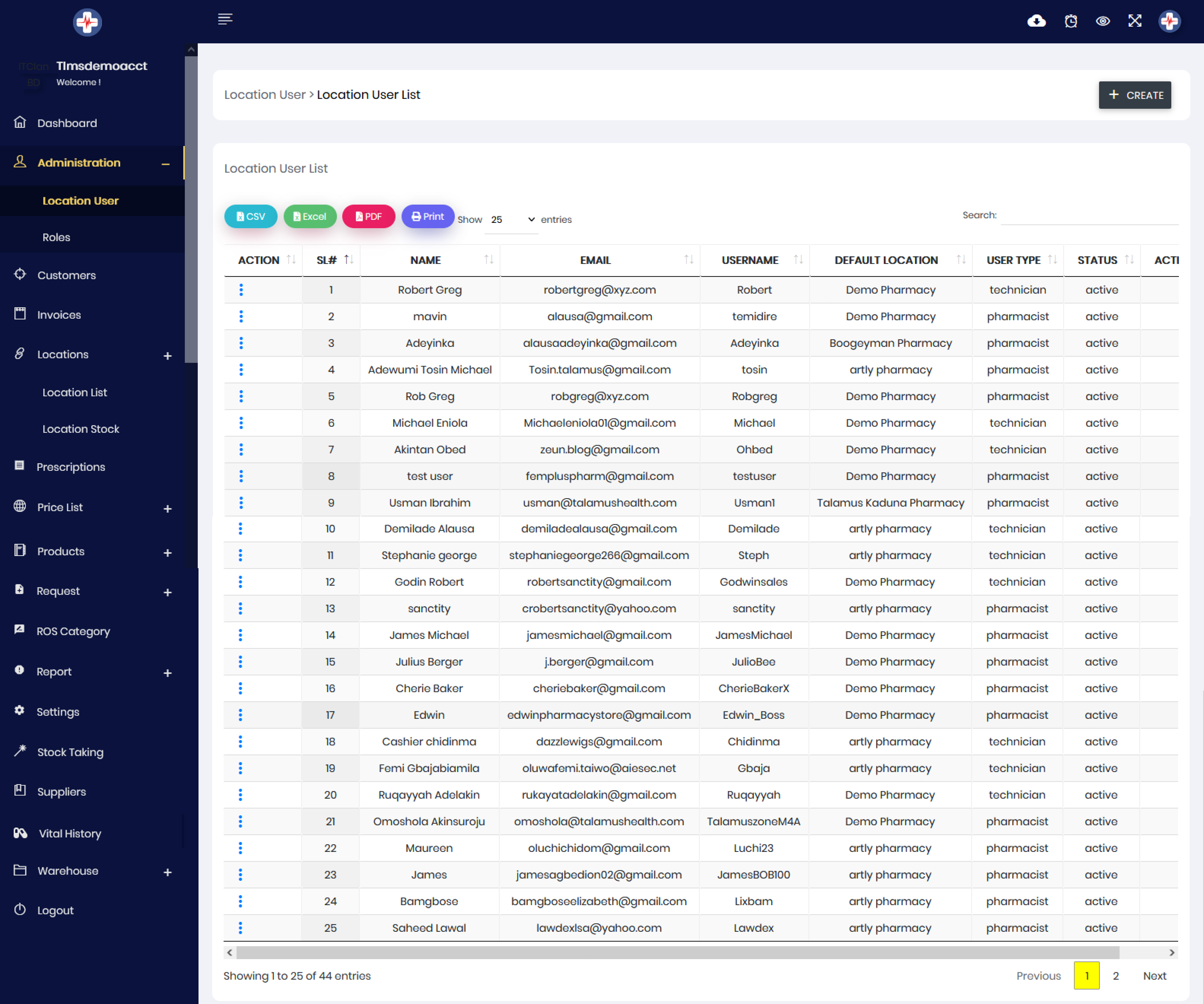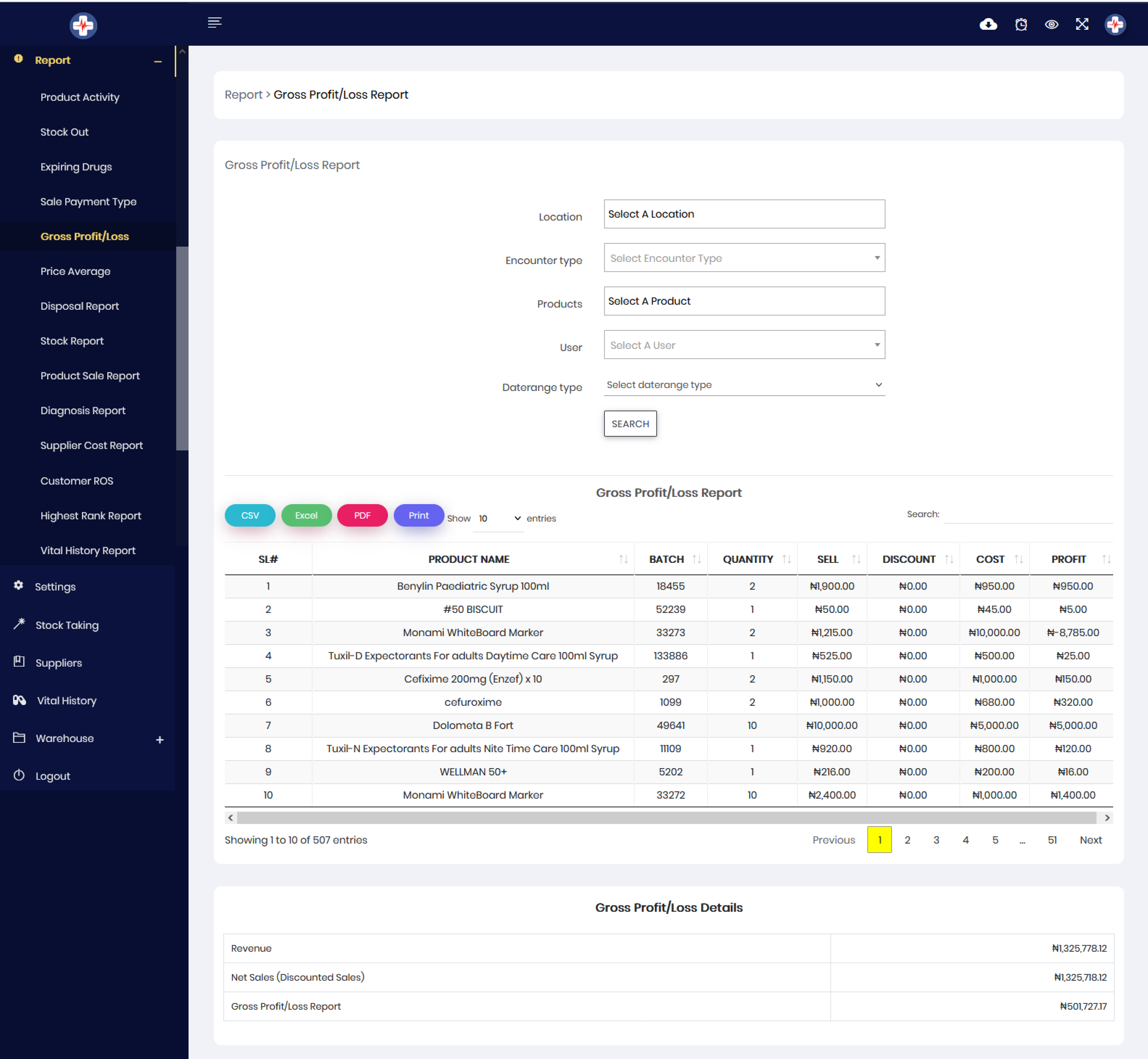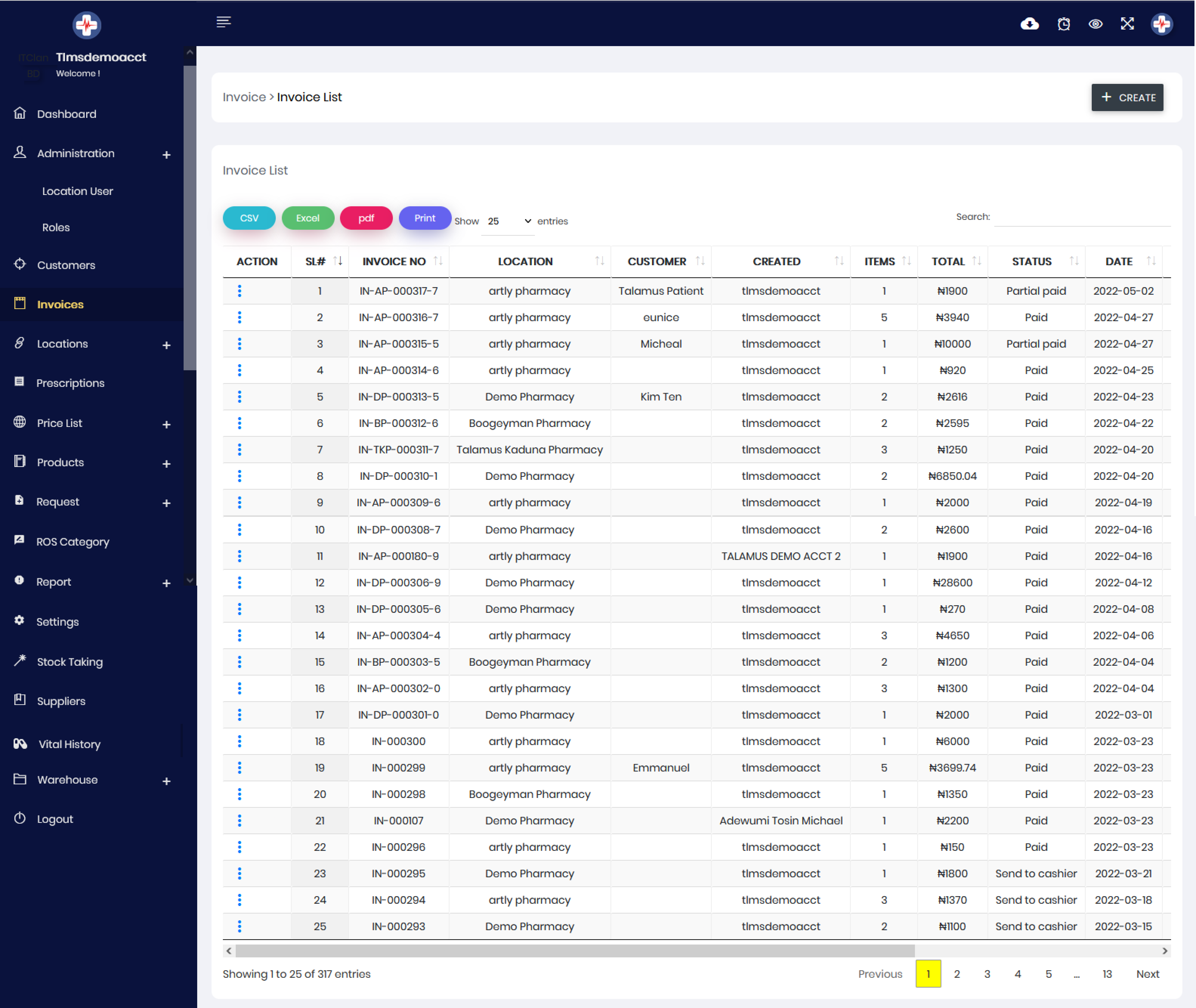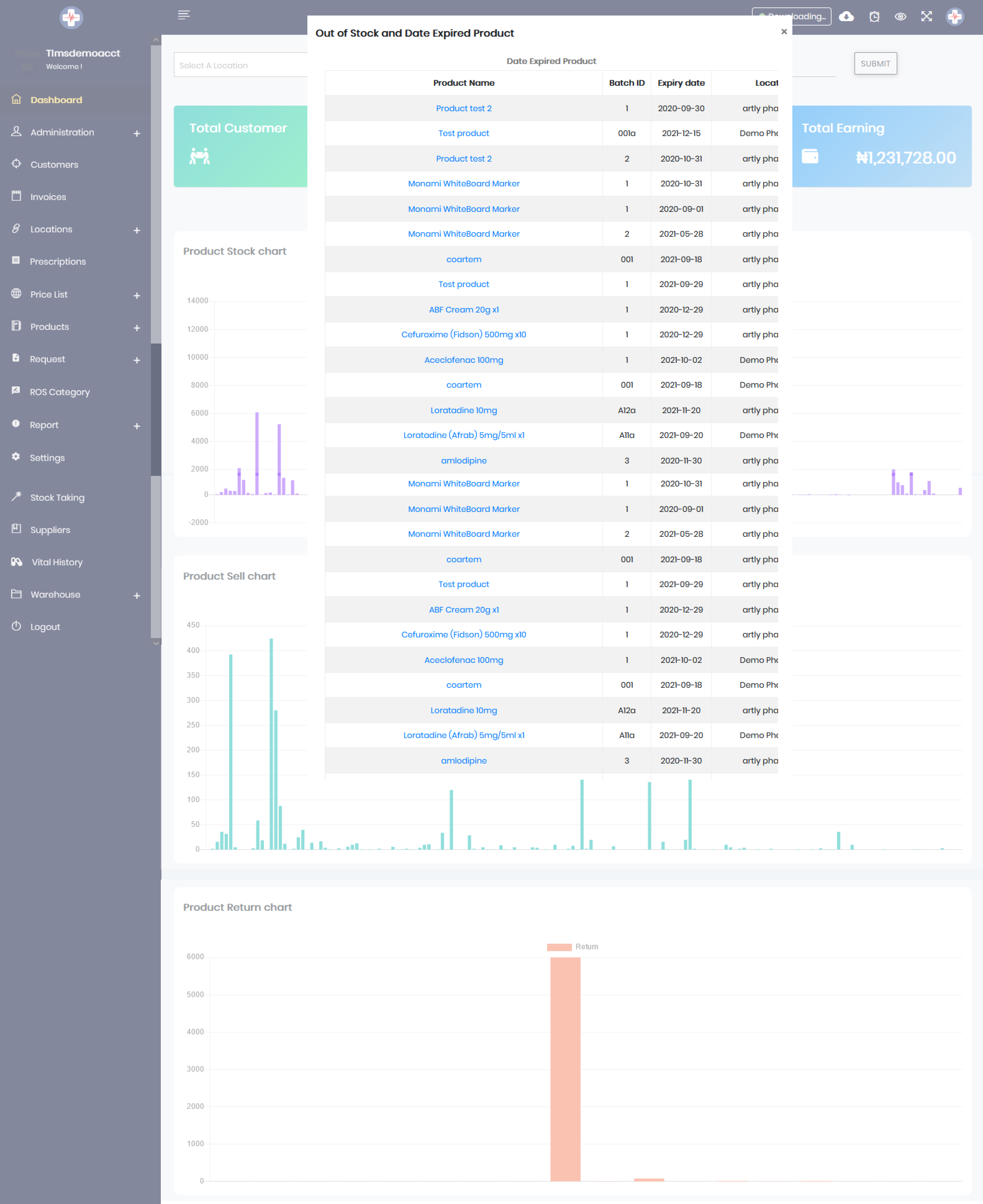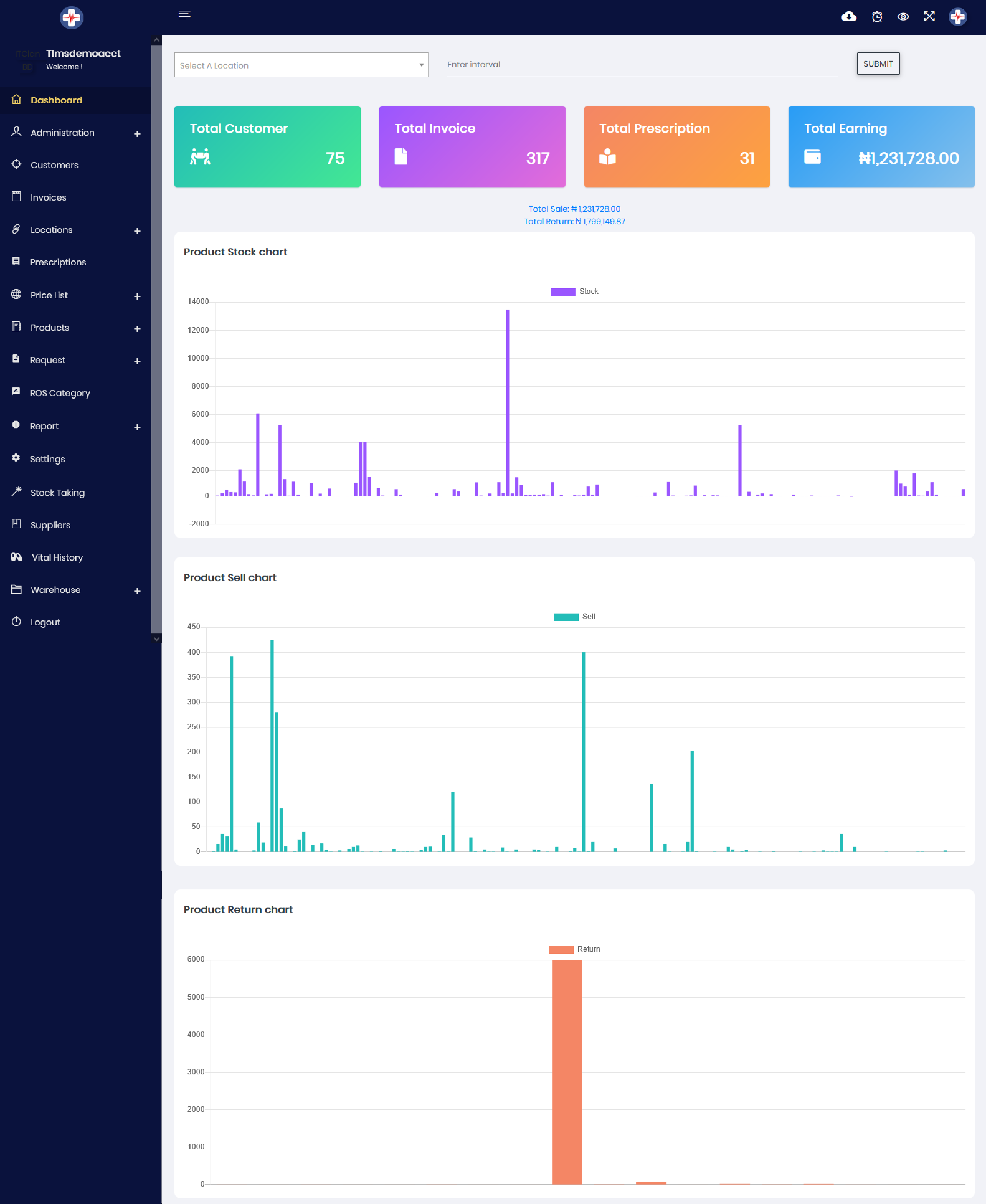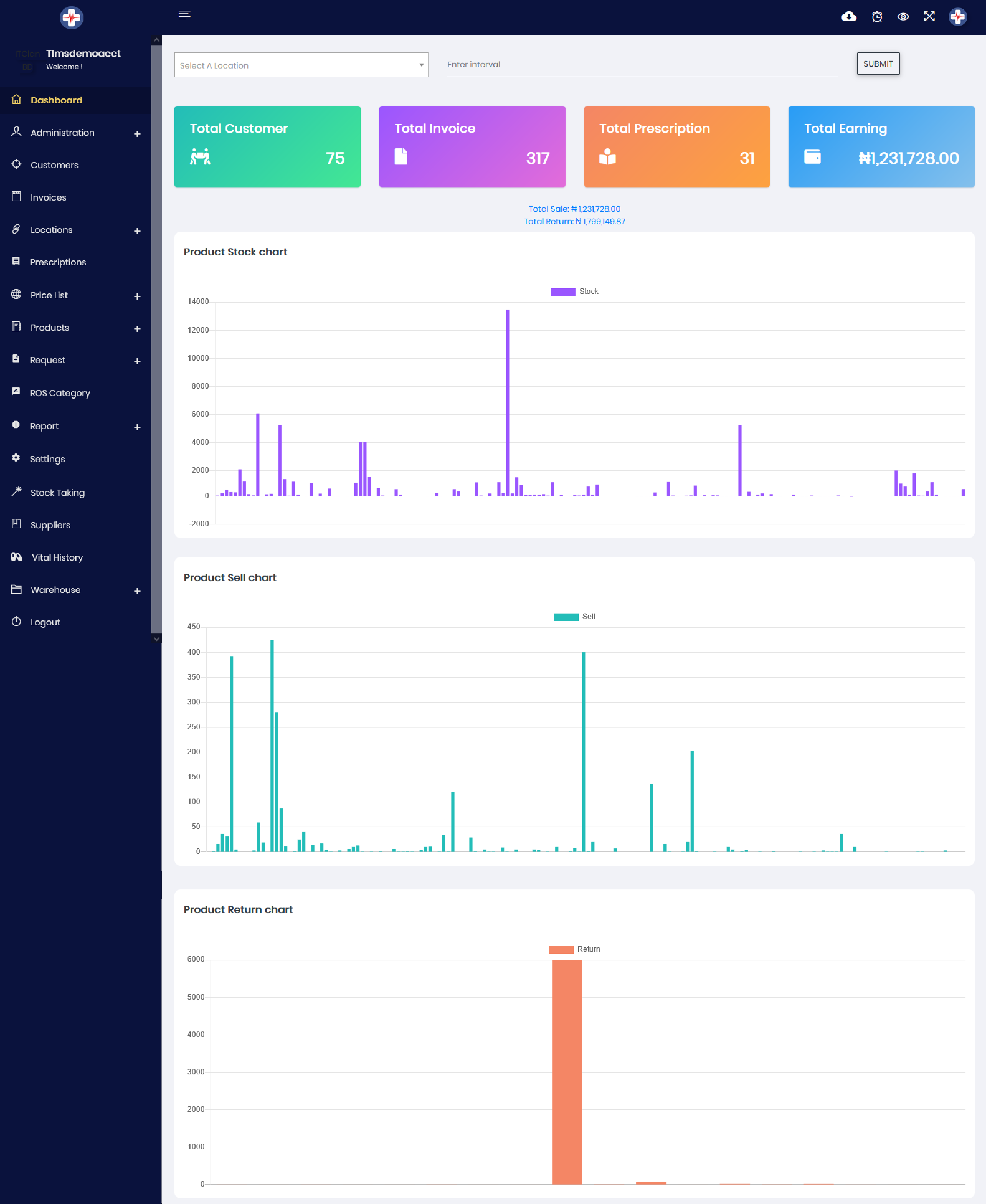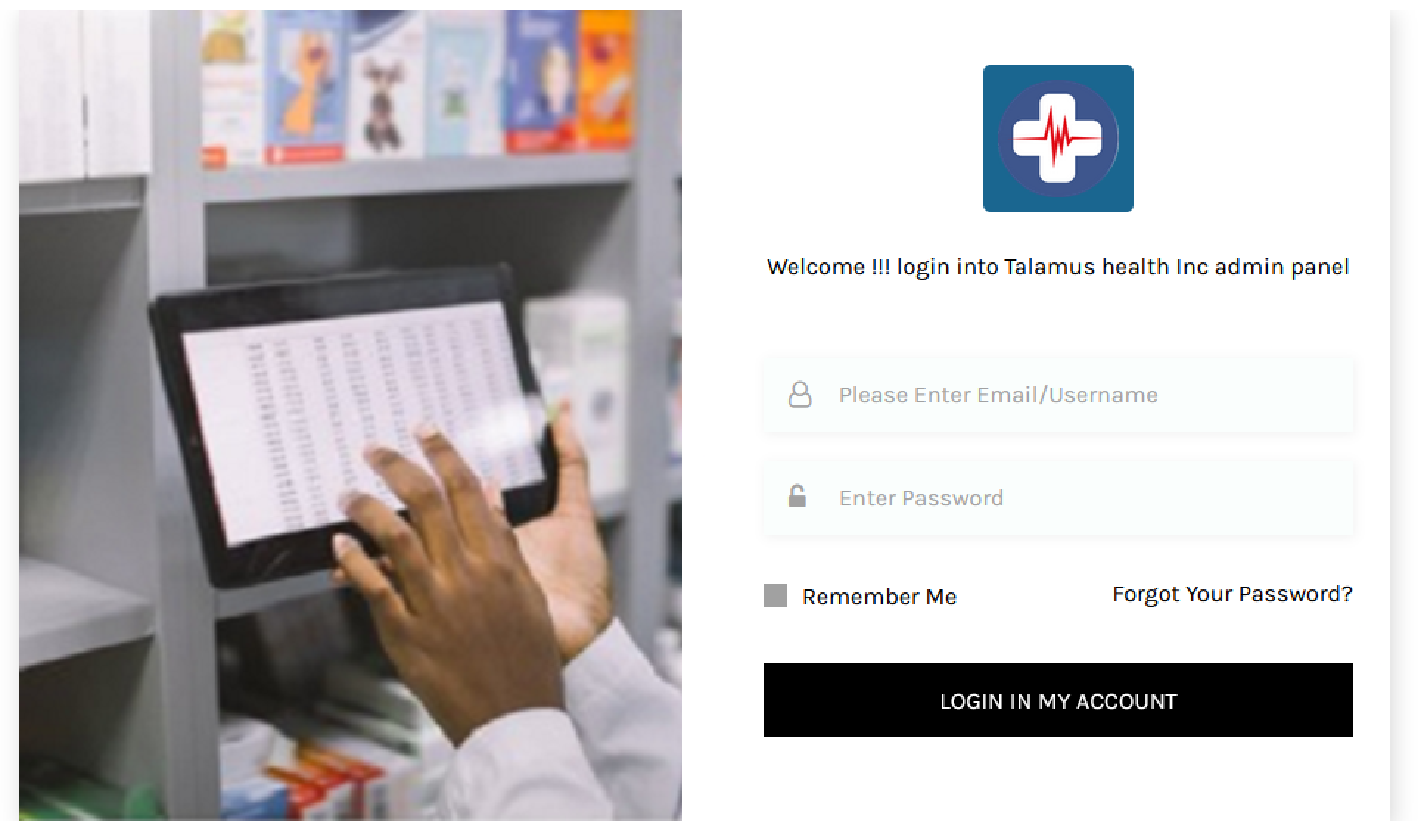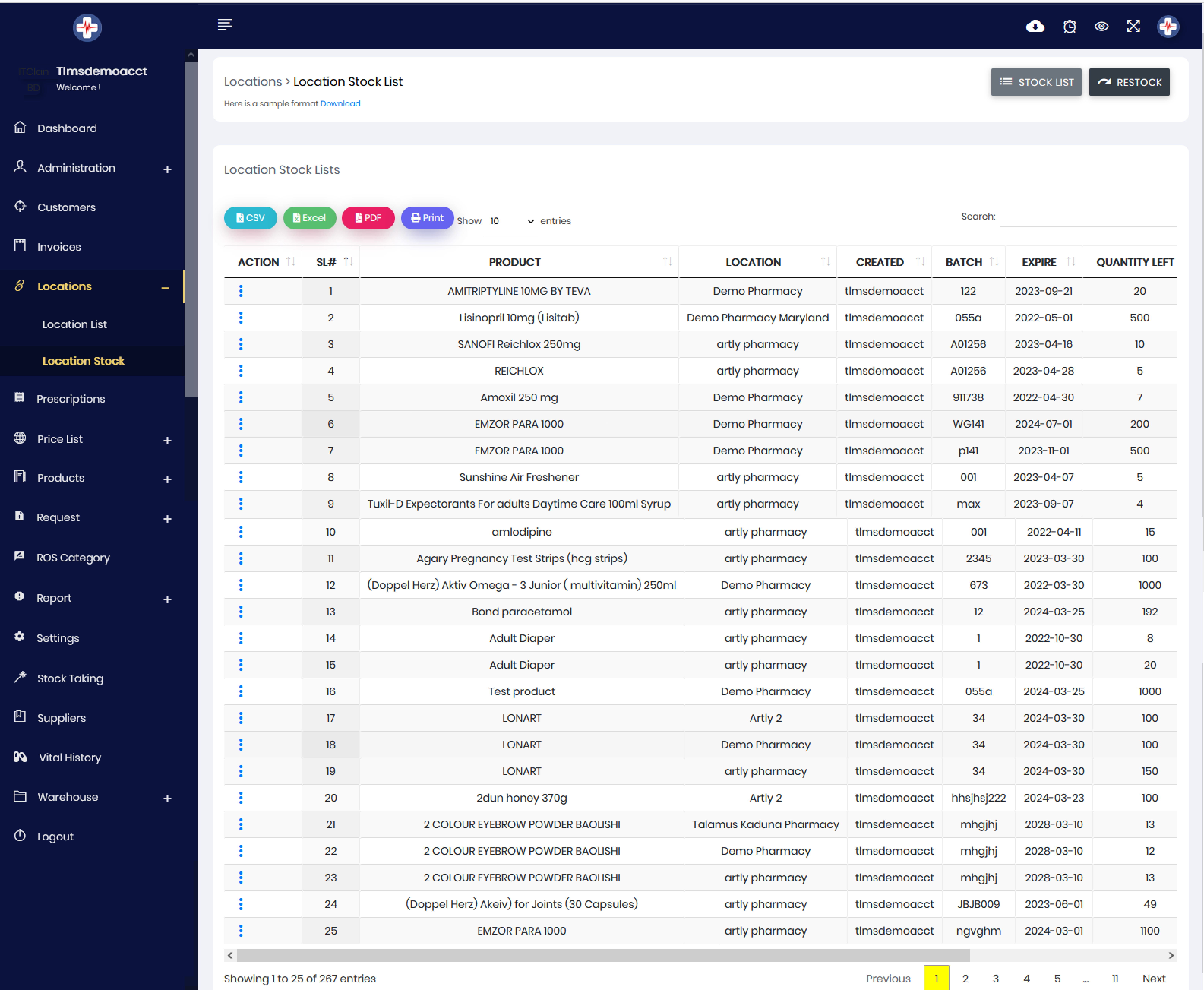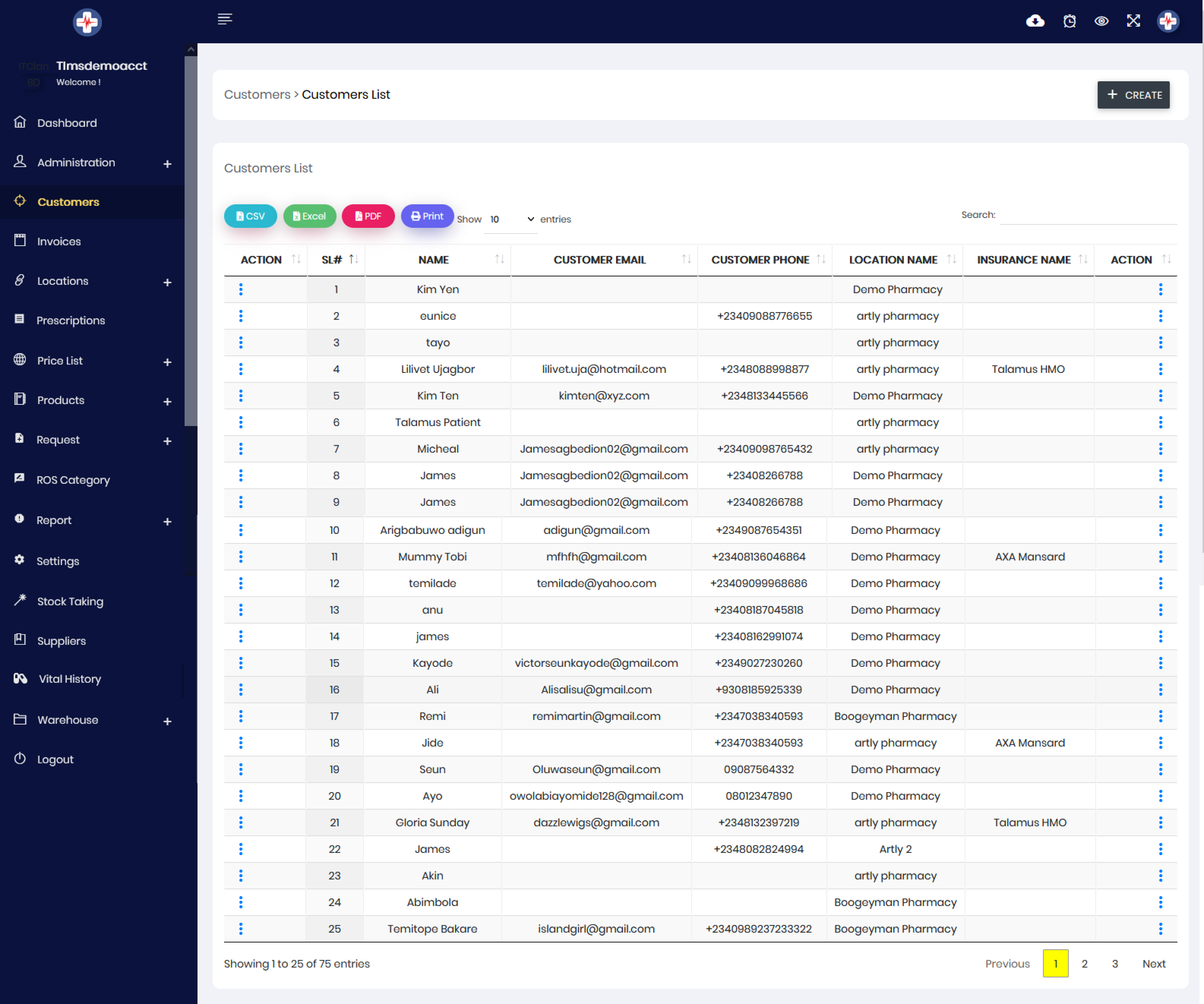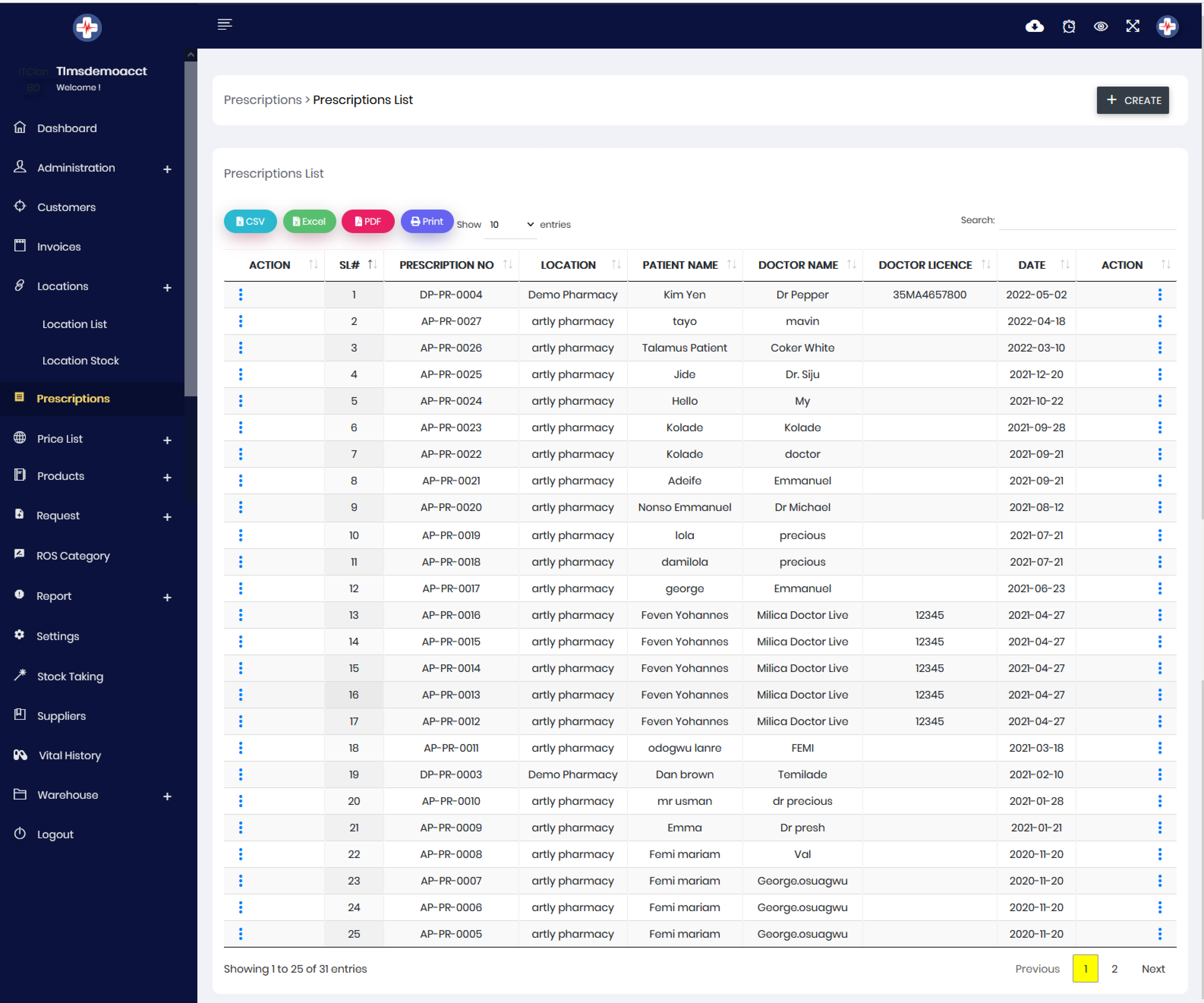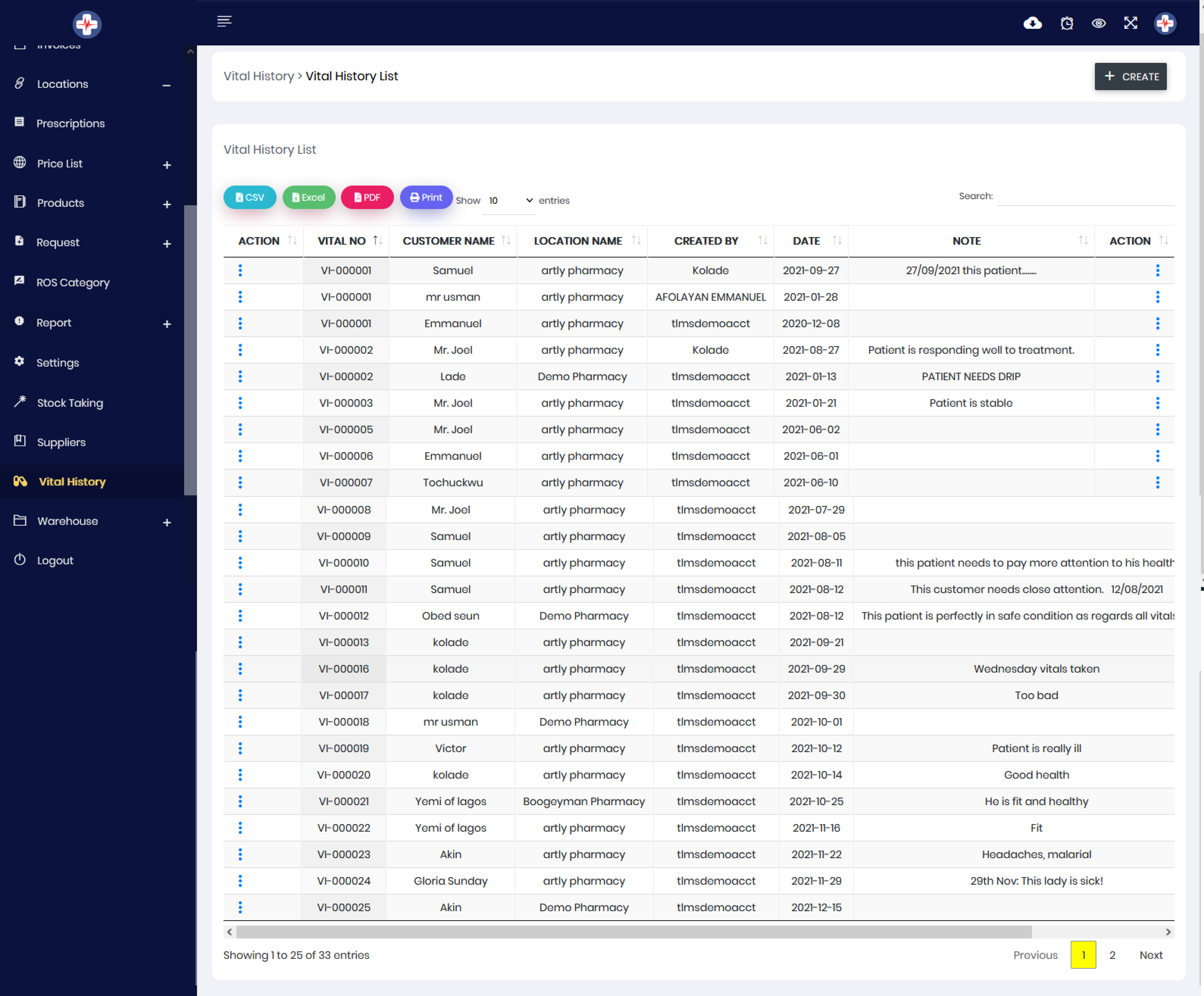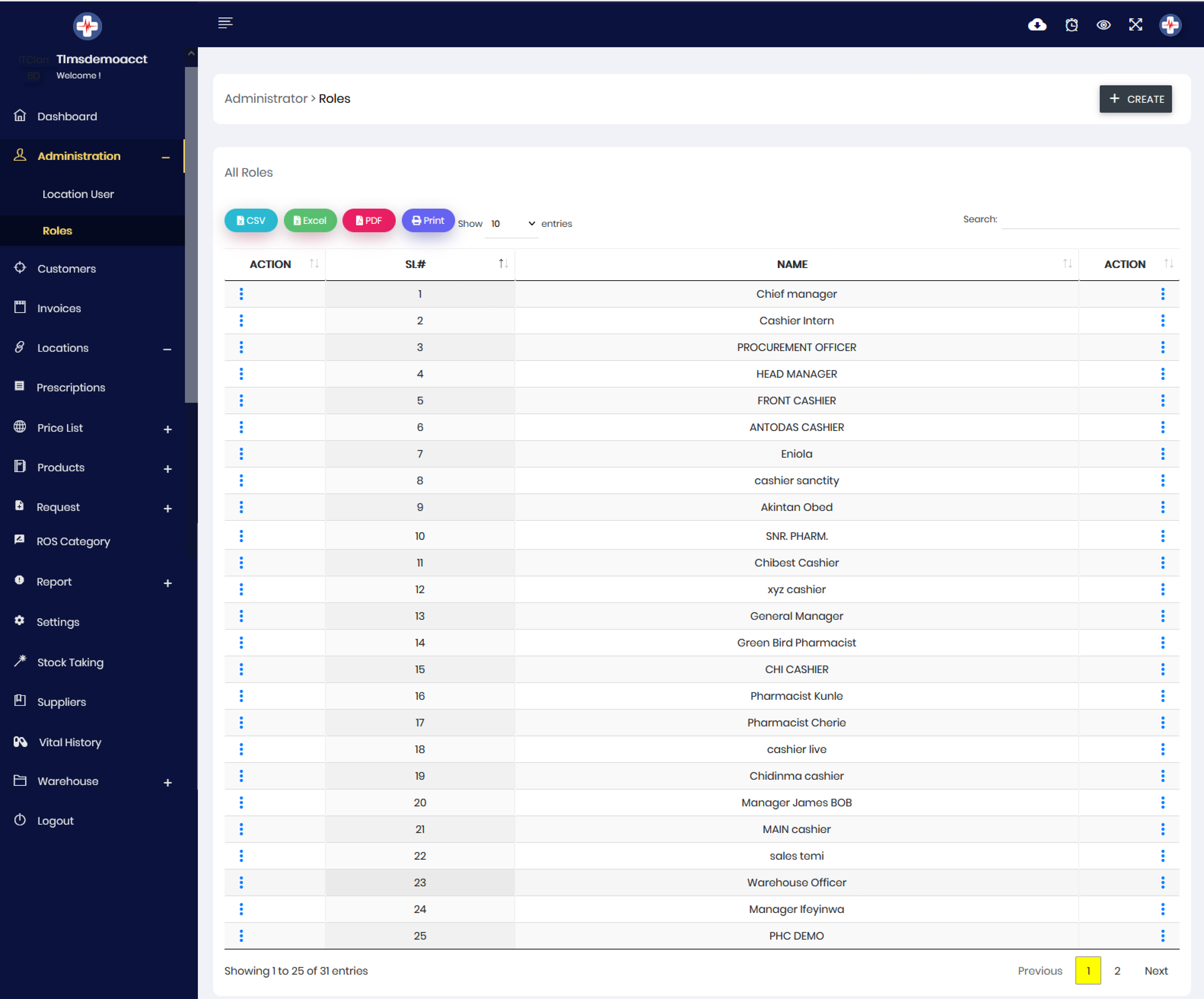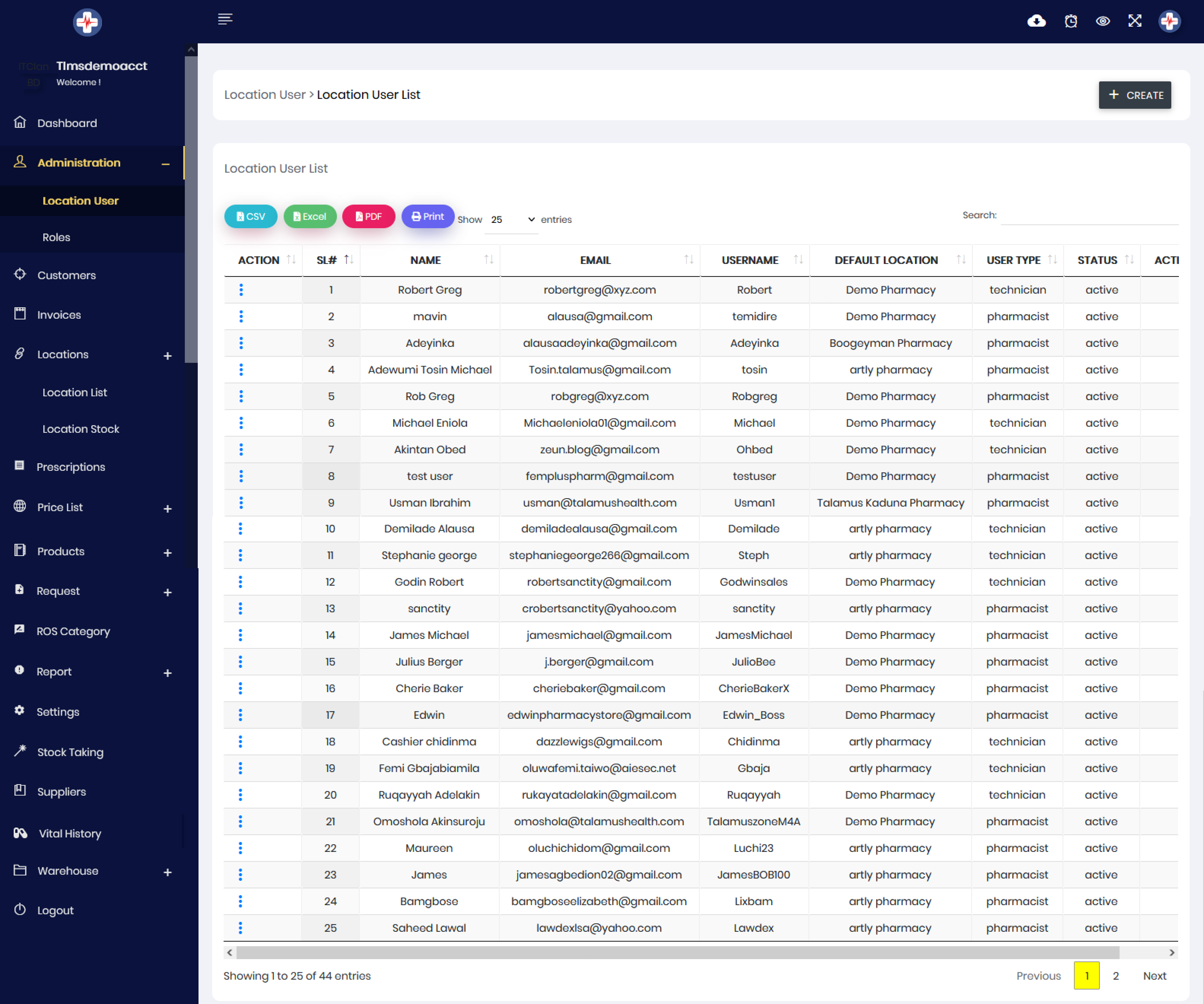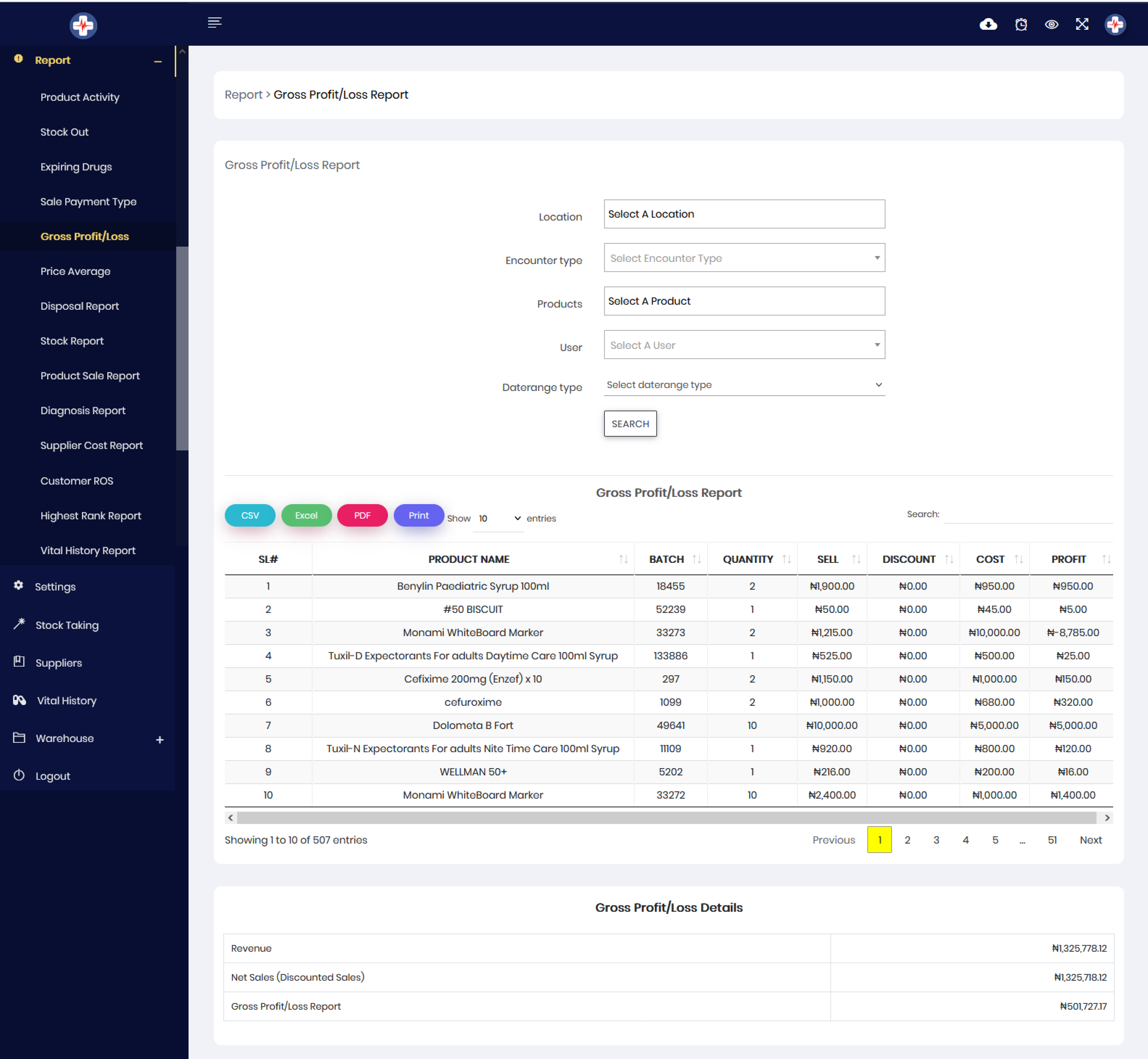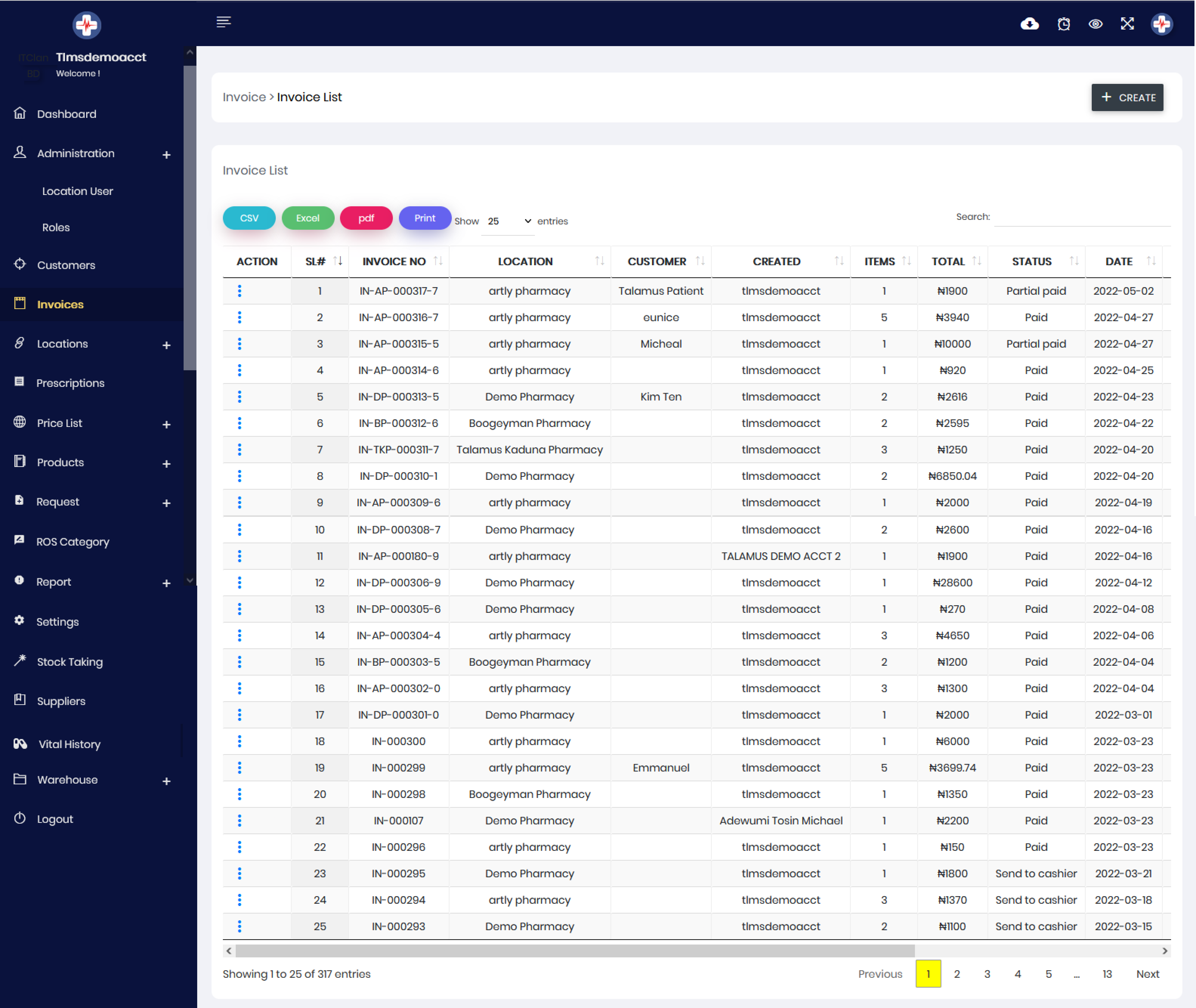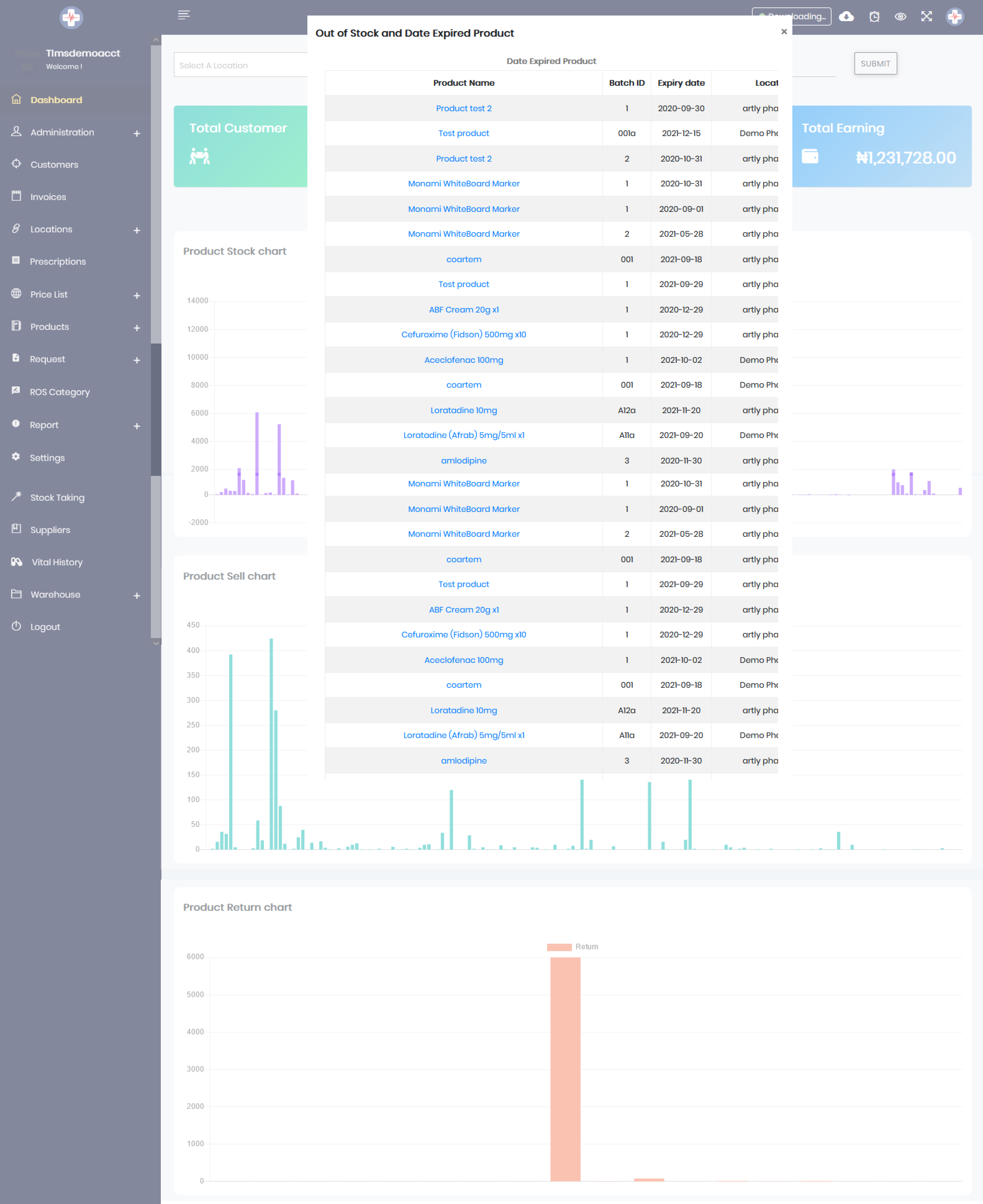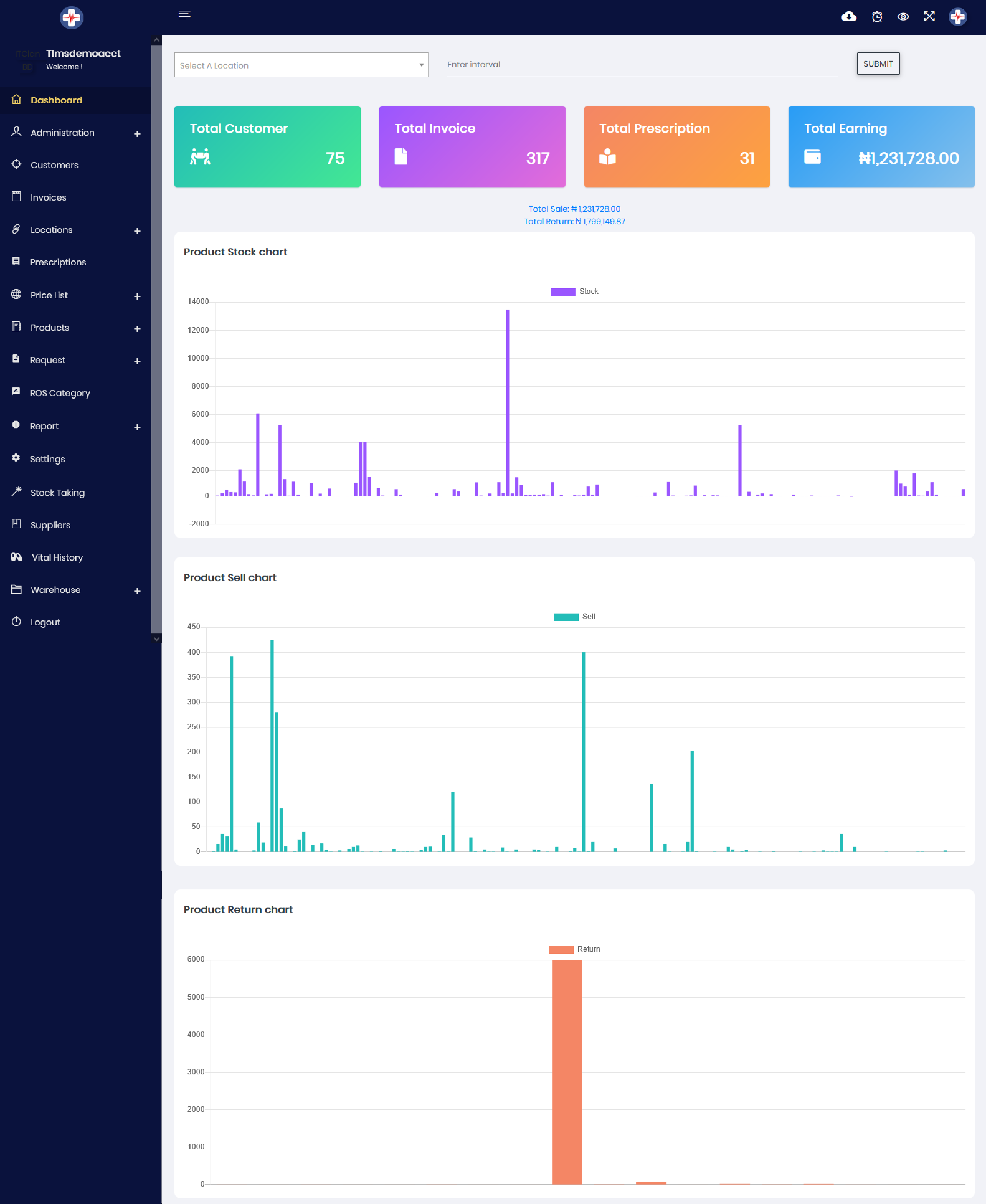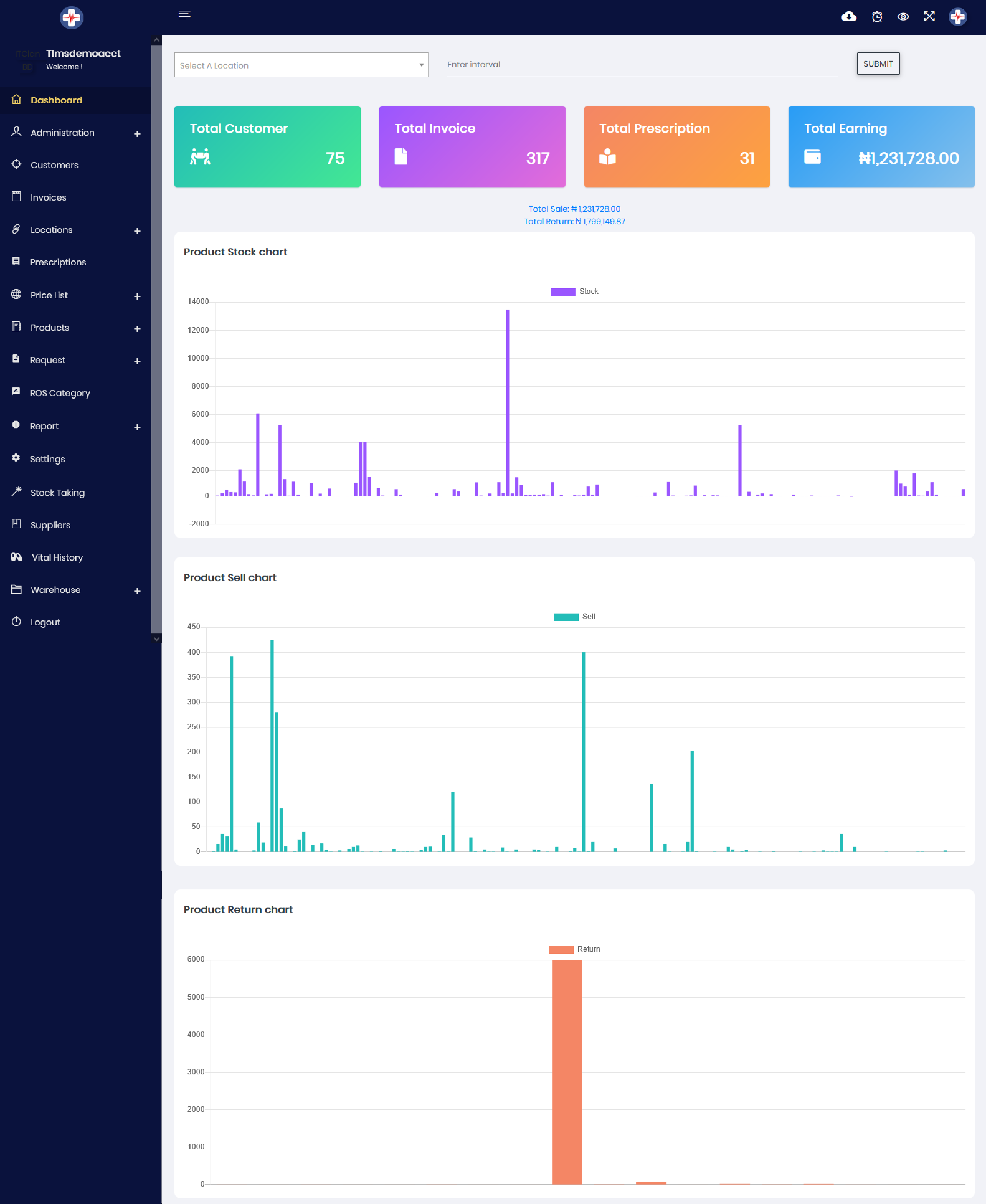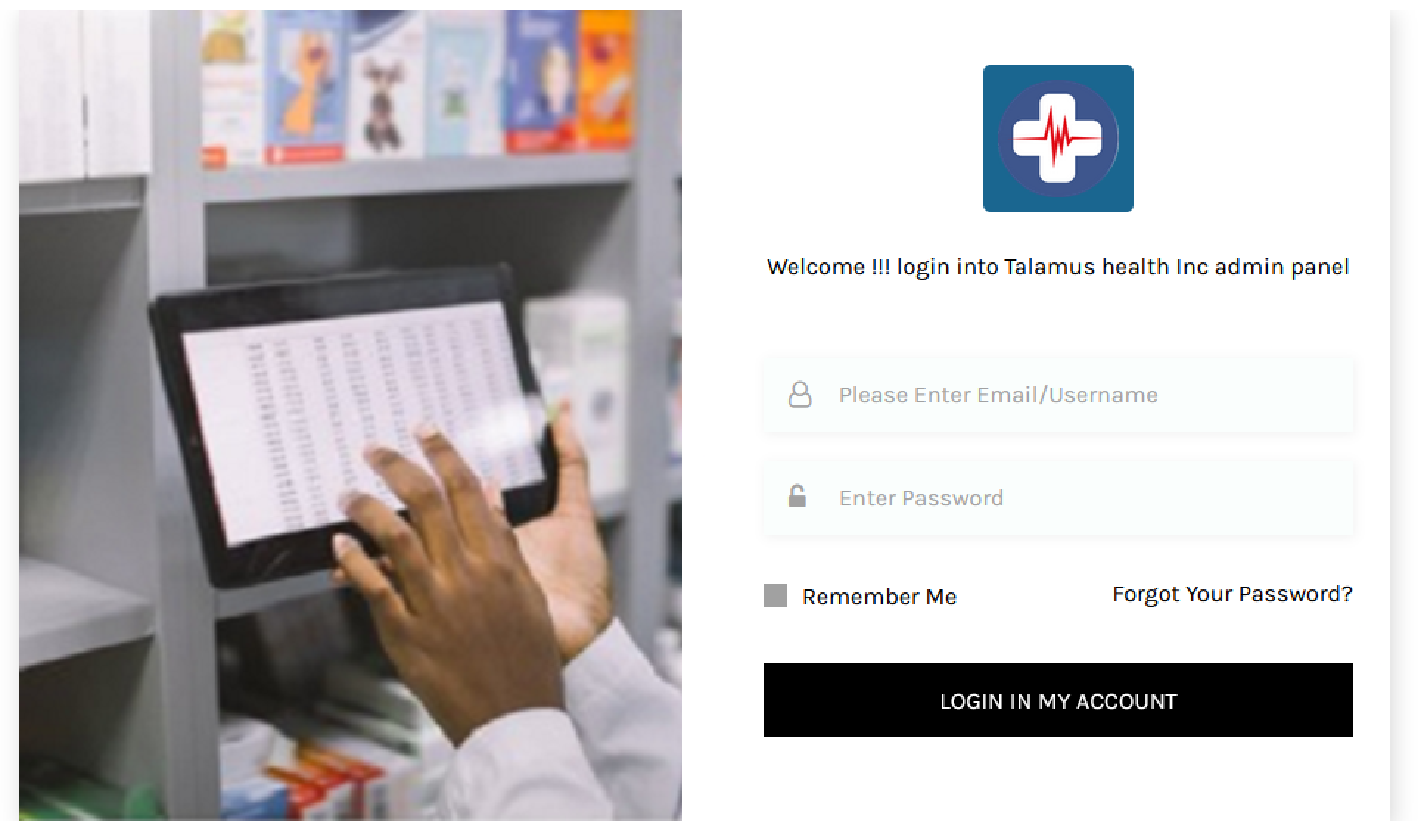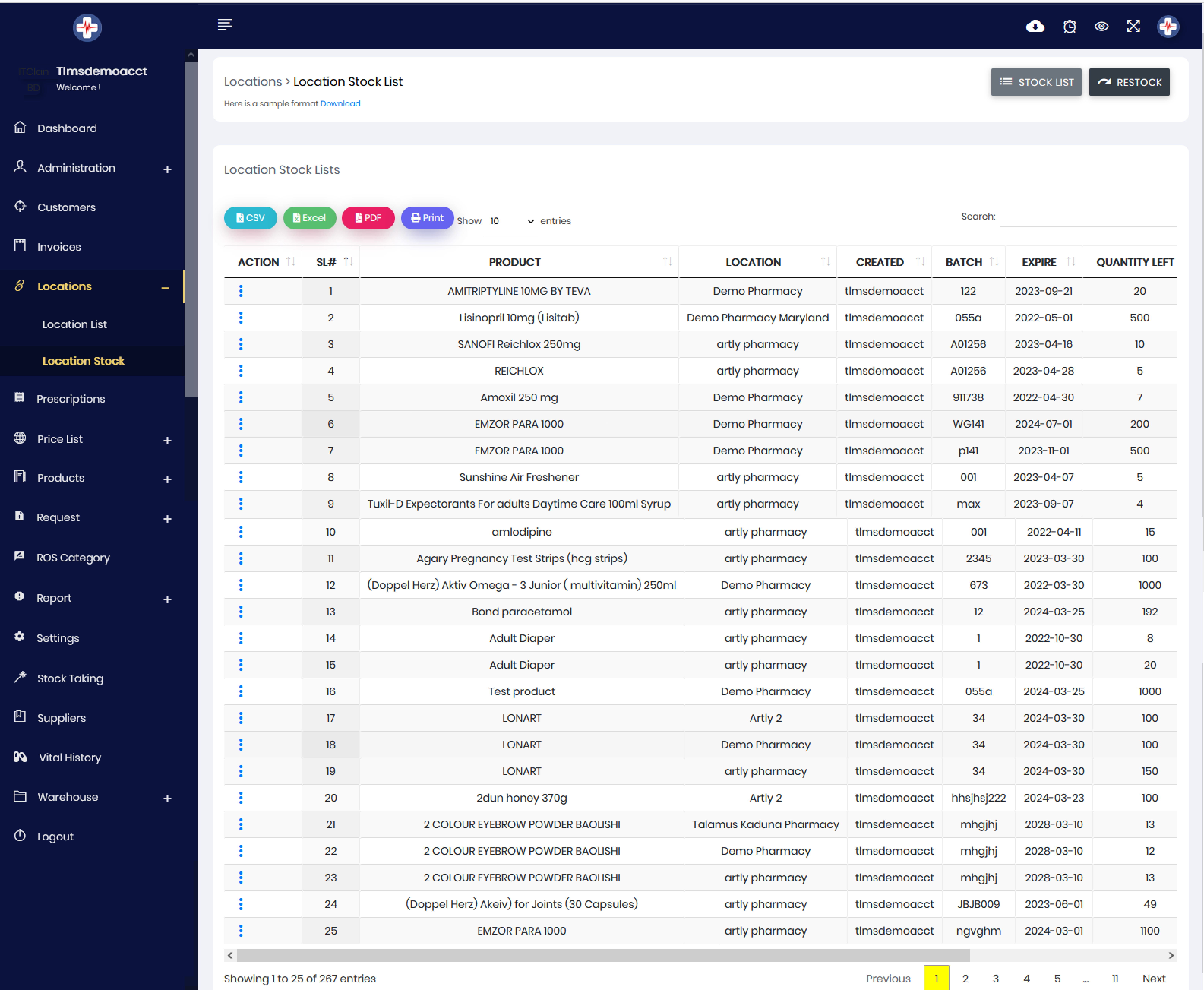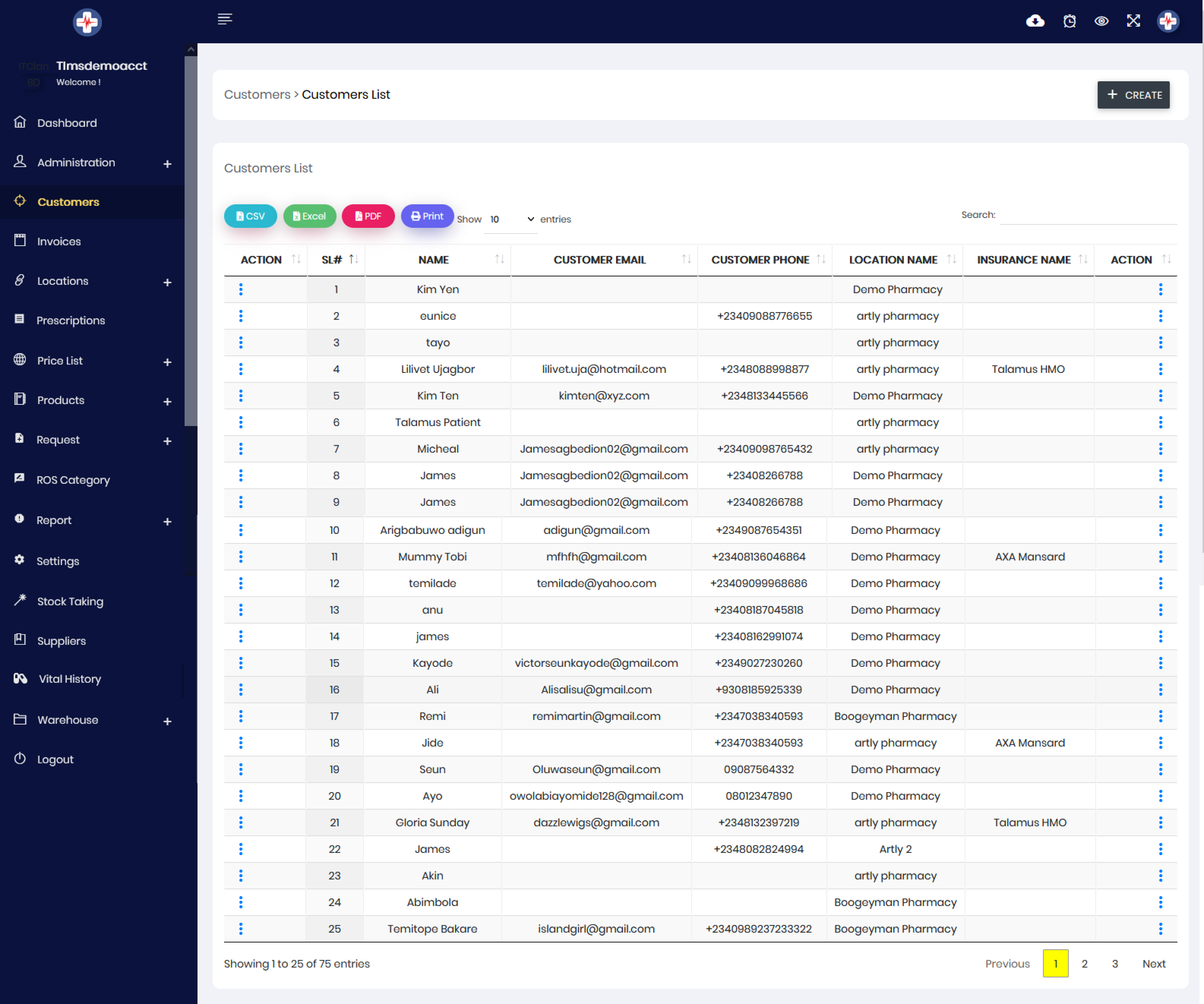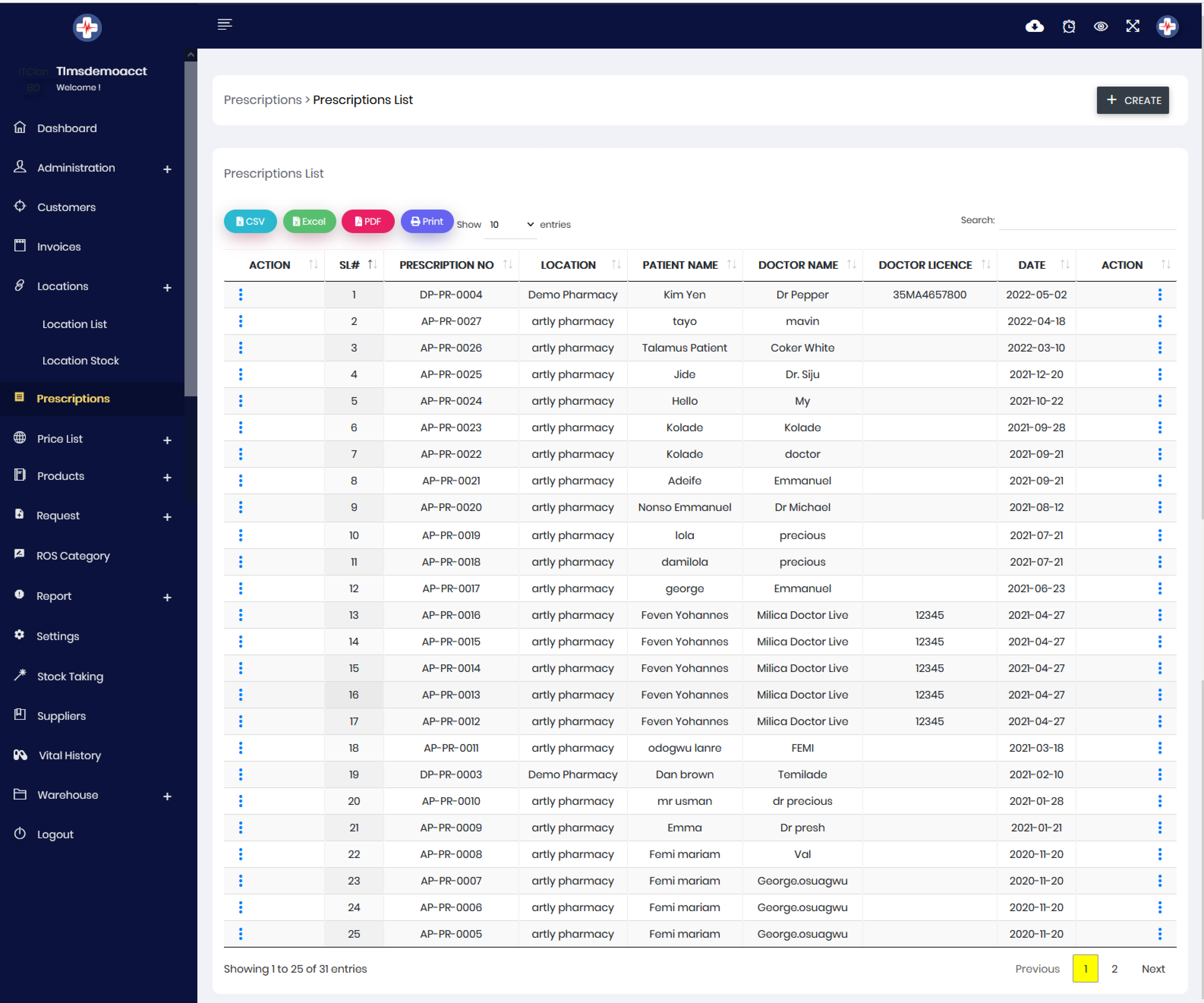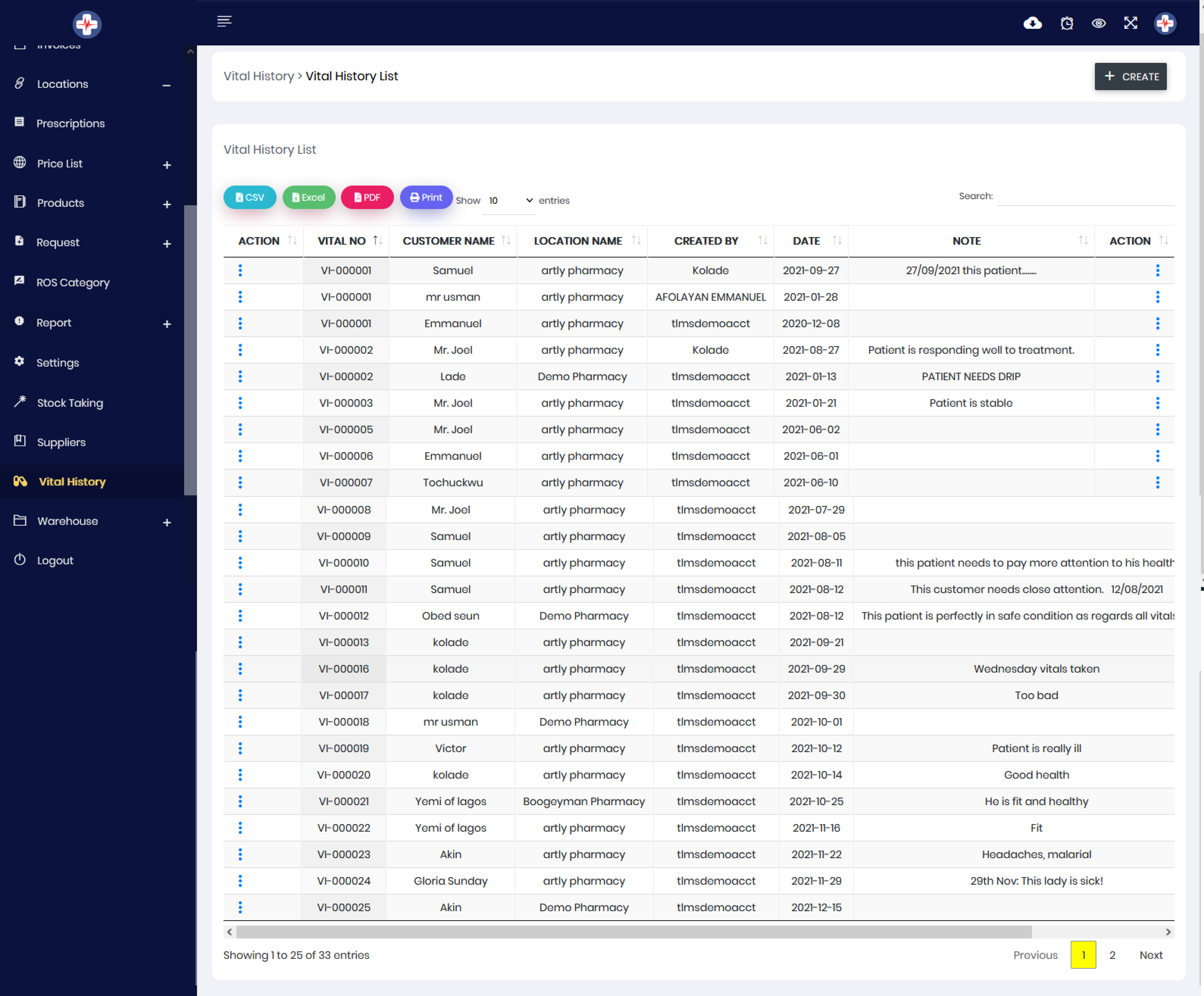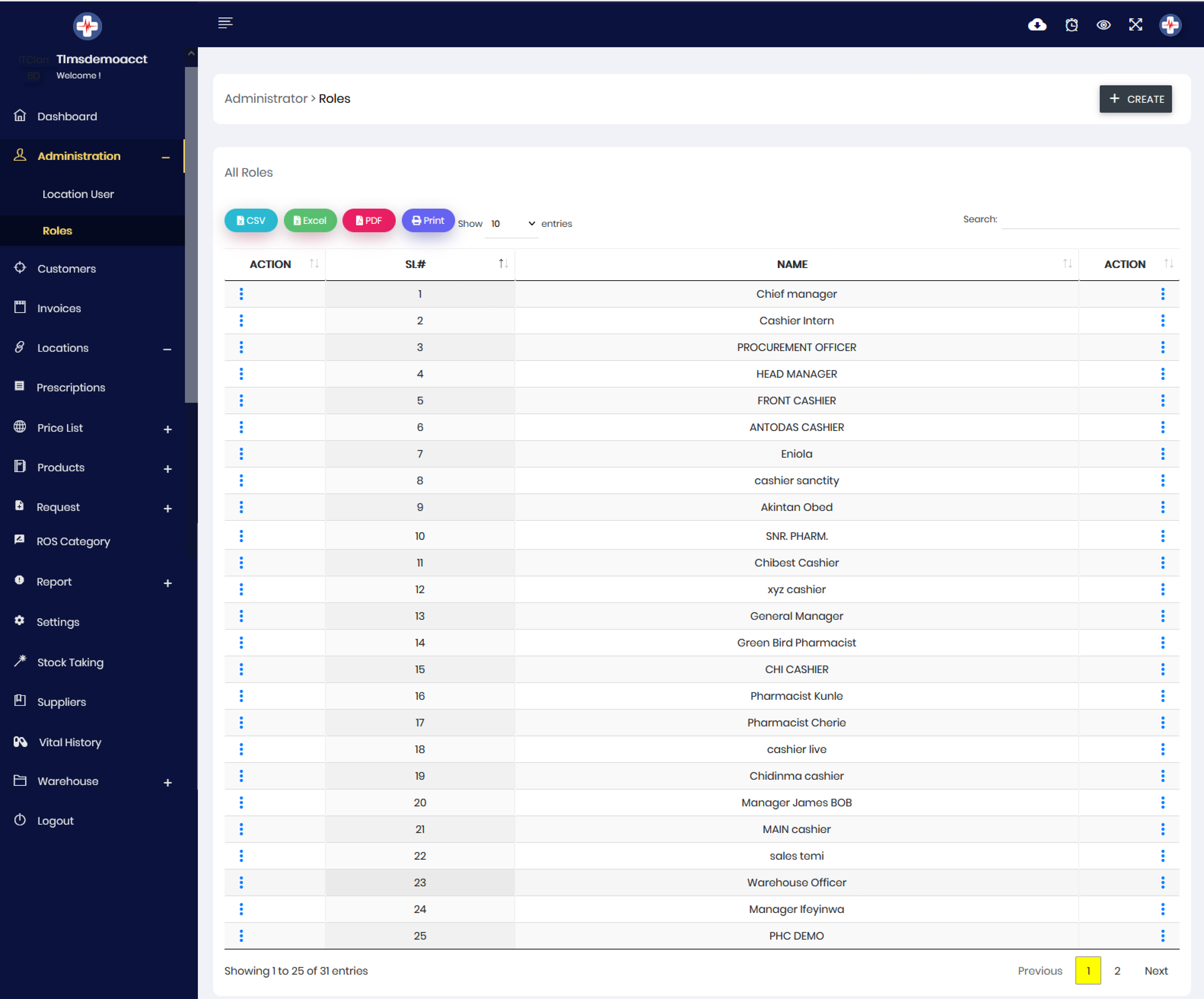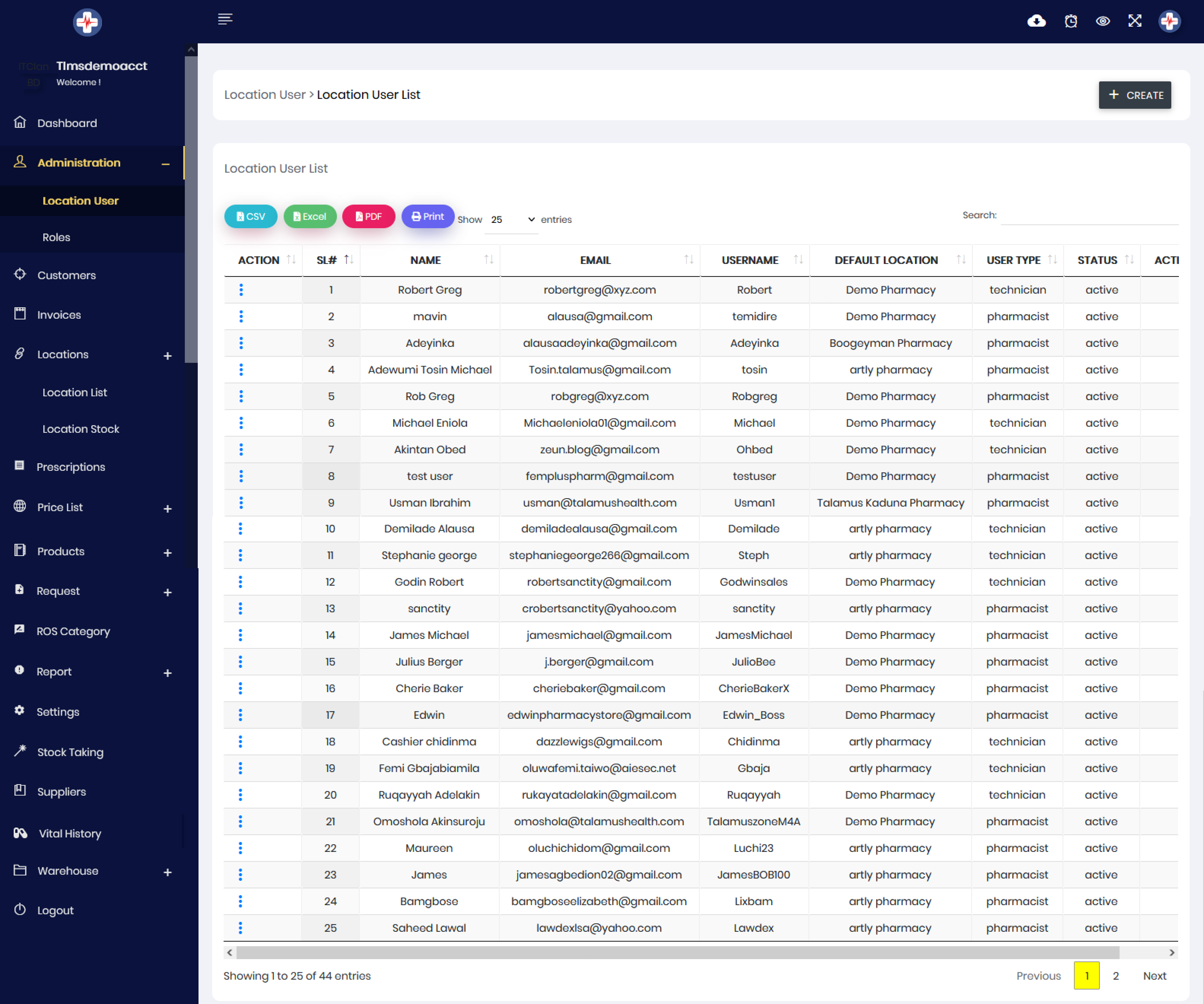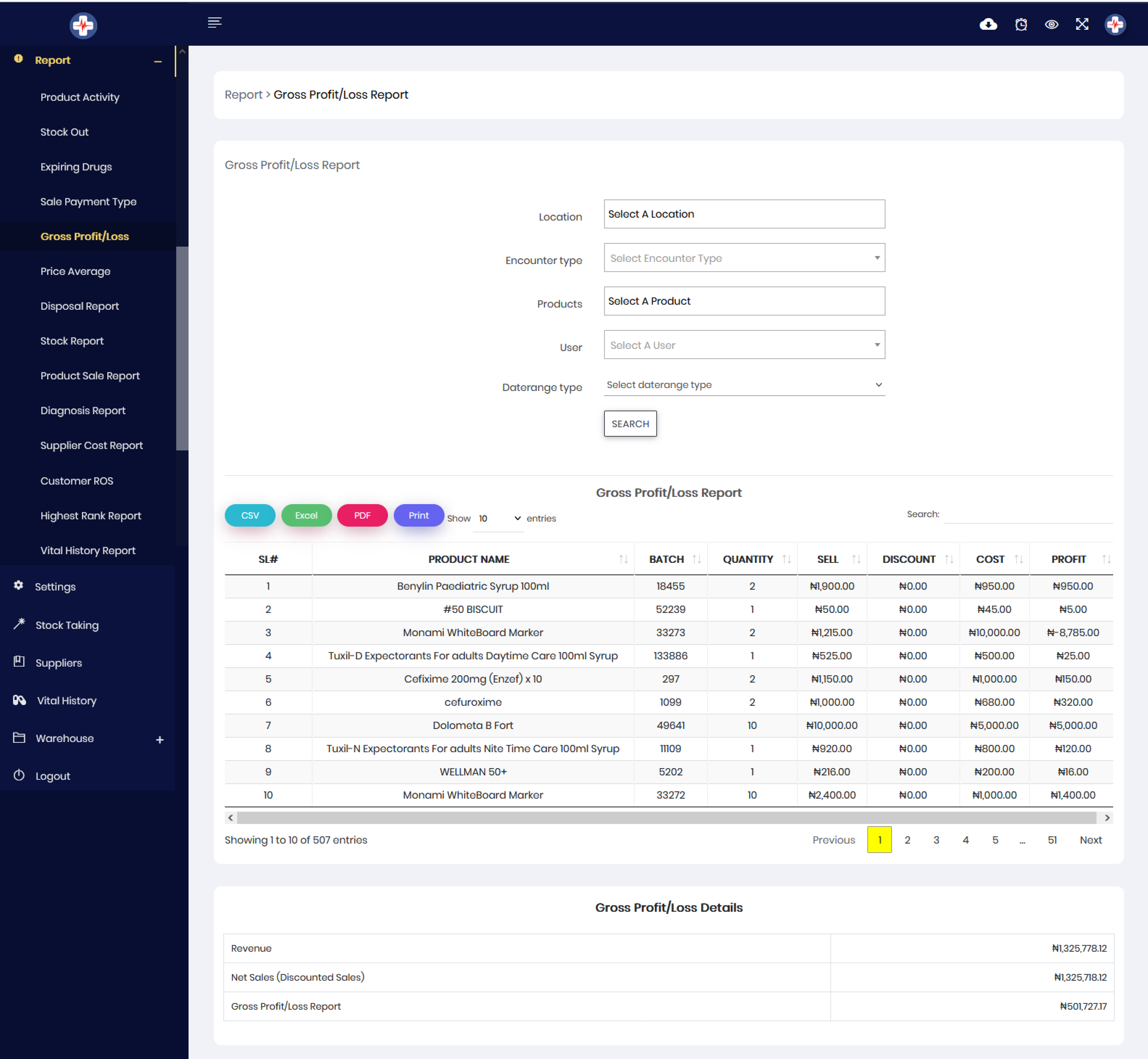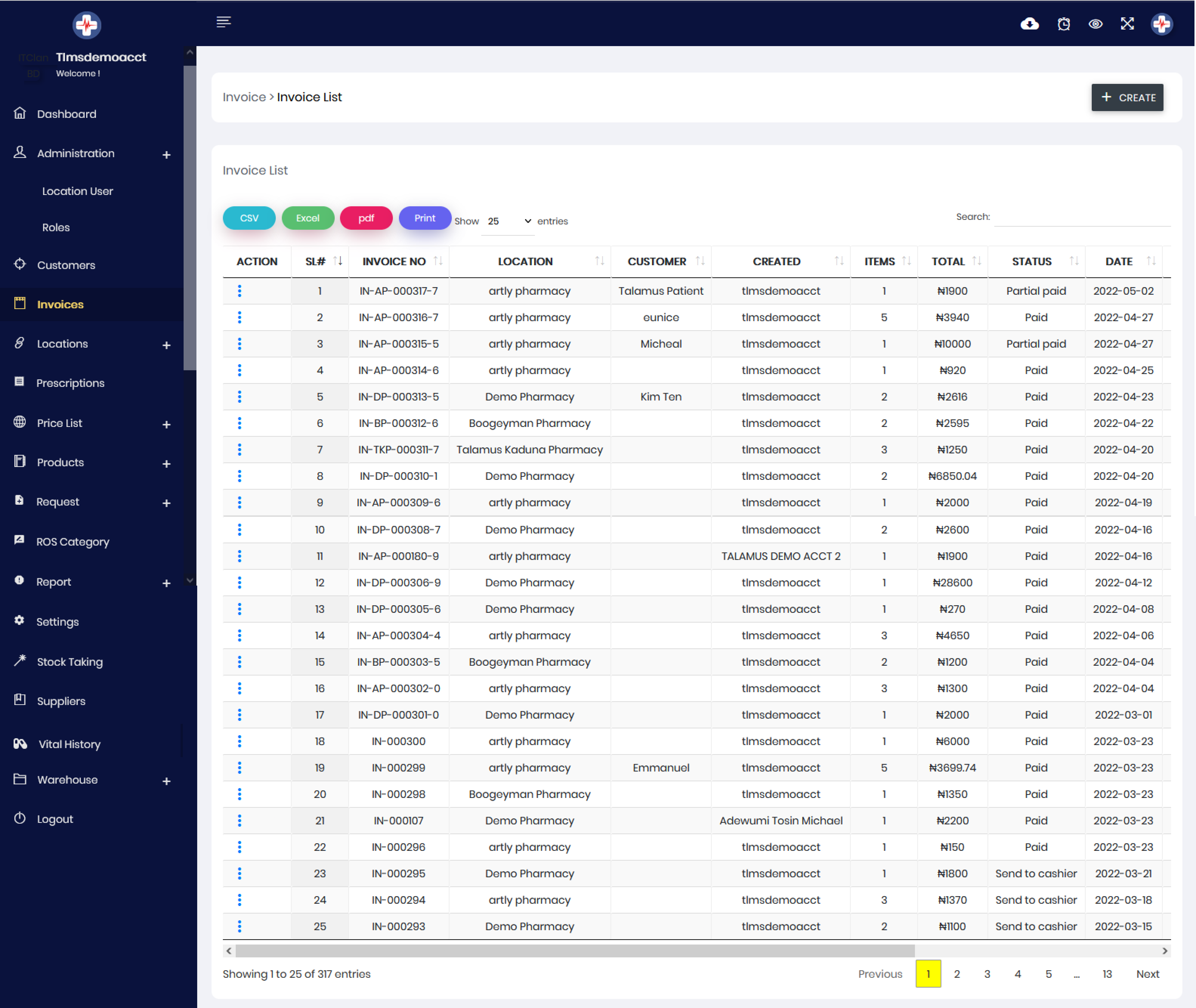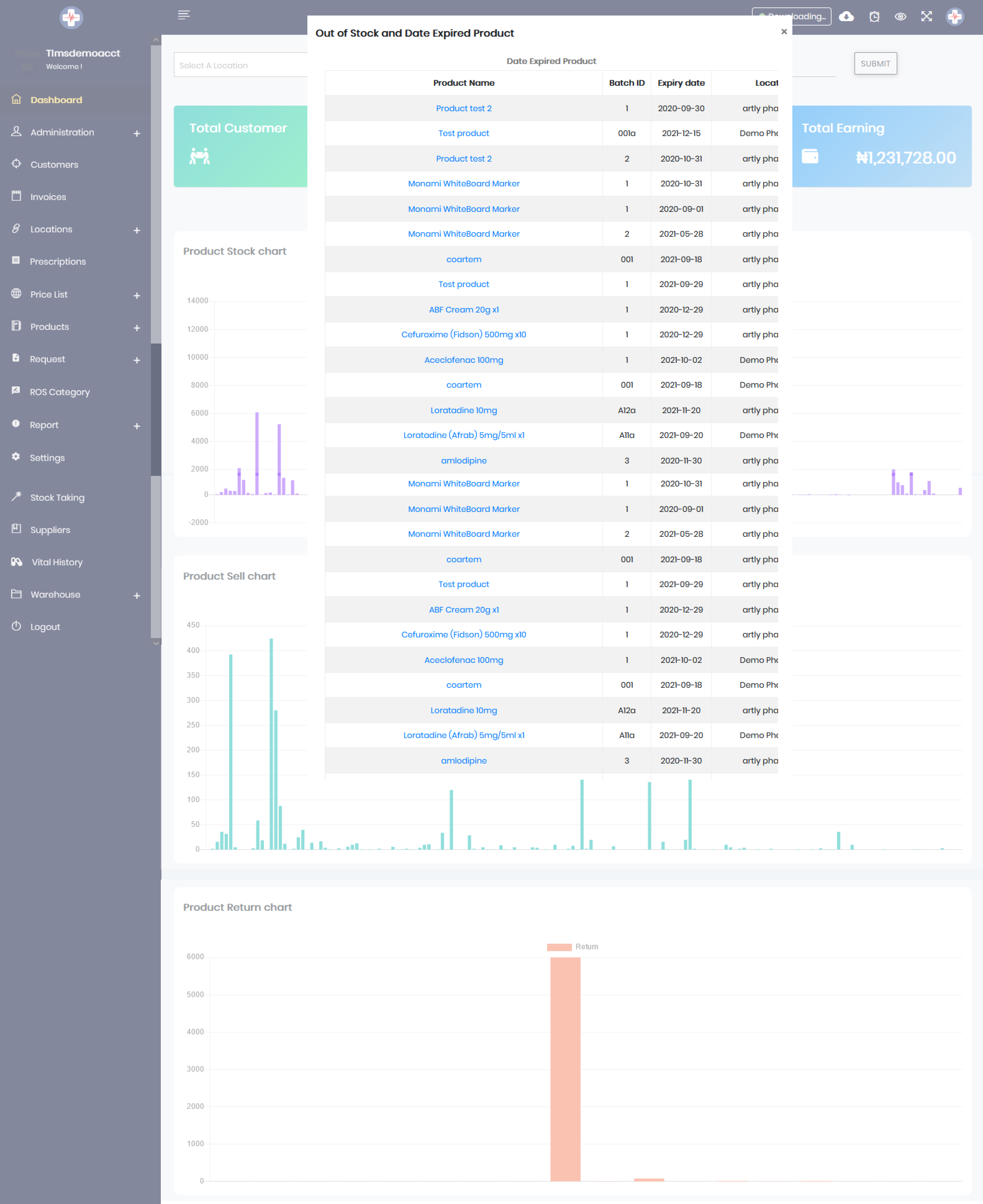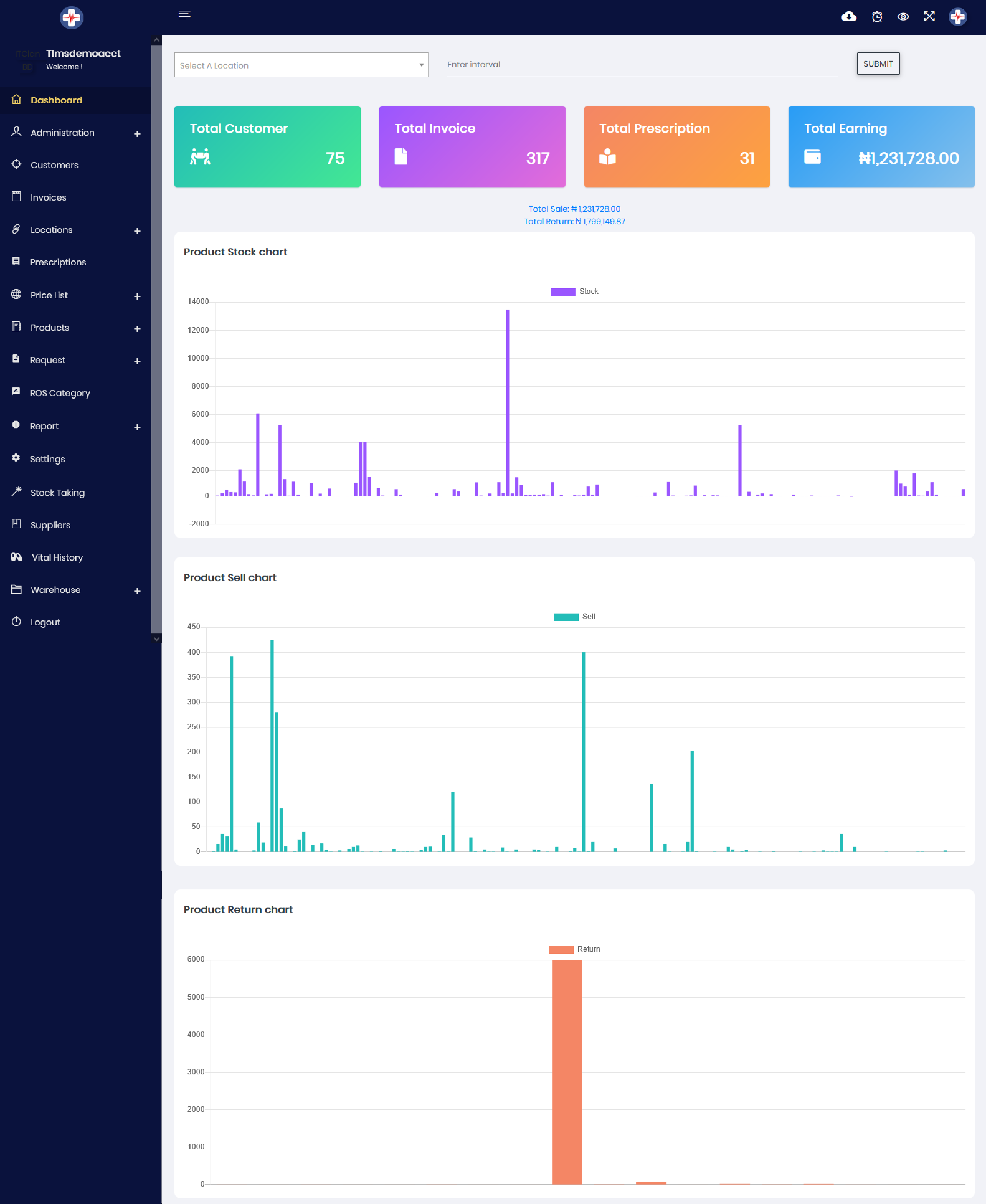 Survey (Post Launch)
After we launched the MVP, we wanted to gather feedback from our existing users to help improve the product so we could work on the next version of the website. Hence, we set up an online survey and asked the users to fill it out.
A total of 49 persons responded to the online survey and after analyzing the results, we discovered areas that needed improvements, in order to improve our services and keep our clients satisfied. Based on the feedback of the survey, I and the team had to do lots of iterations to our current design to improve the user experience.
This meant that I was continuously furnished with user feedback and market review, which tremendously aided my ability to design a market fit product.
Learnings and Takeaways
It has been a journey for me, from the empathize stage to this design handoff stage and launch of the product, Having to see people make use of a product I designed, meant a lot for me. I realized that working as a team, helped me overcome some fears, I had and made me a better designer.
Nobody is an island of knowledge and we tend to learn each day.
Next Steps
Users feedback was and is very instrumental for this project.
Getting users feedback is still an on going process, because we seek to improve the user experience of the product.
Next step for me is to get more feedback on the product from our users and continue to design better and more improved version of our product.