PRECIOUS UKACHUKWU
UI/UX designer
OPTIQ (A QR Payment Solution)
Design for ios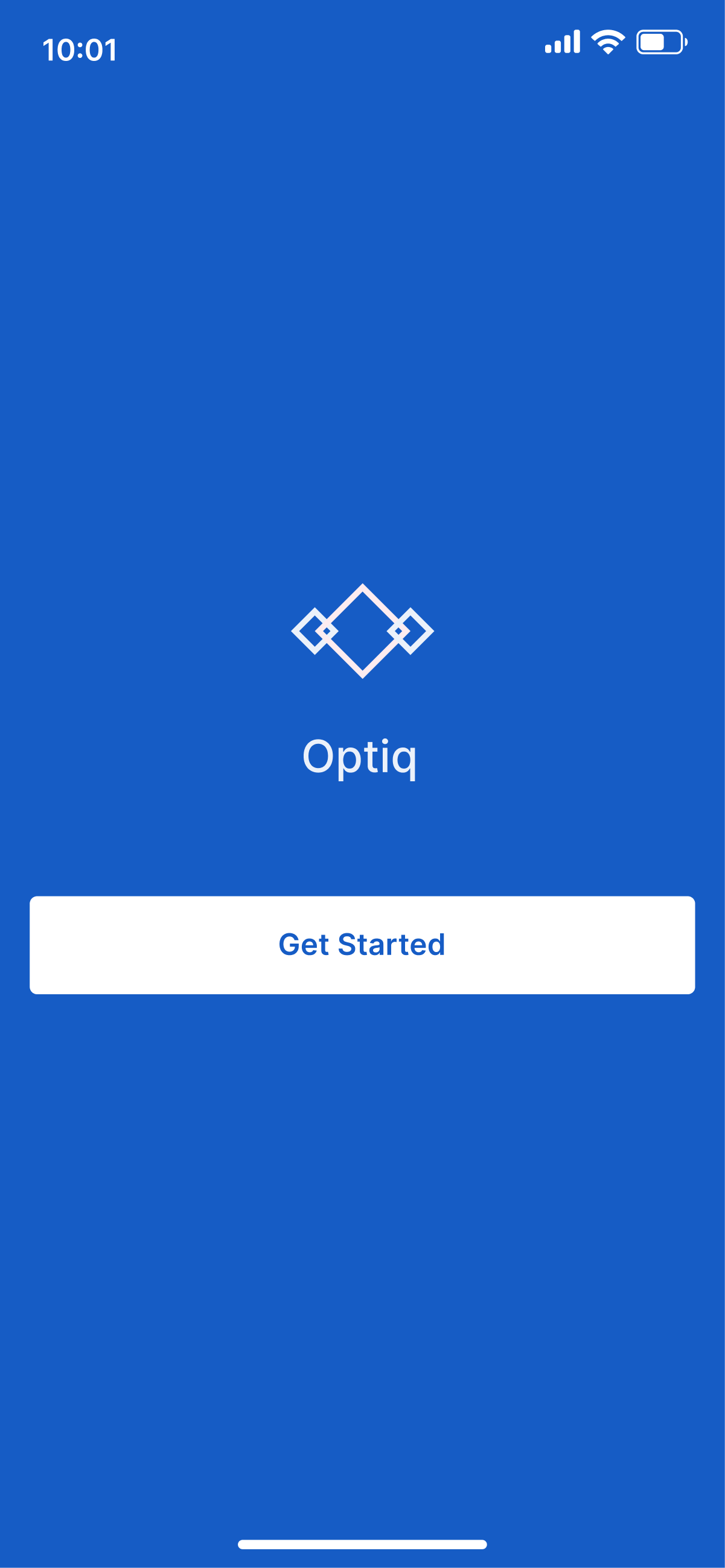 Project Overview
Currently, the QR payment technology in Nigeria is not fairly adopted, due to the fact that many QR codes are particular to a bank and the user of another bank, cannot scan the QR code of another bank.
Create a QR payment solution that can scan any QR code from any bank and the user of the QR solution will be able to link any of their bank account to the solution.
The Problem
The problem that this study addresses is the limitation of QR(Quick Response Payment) adoption in the payment technology in Nigeria.
The Goal
A mobile app that helps users make payments through the QR Scan

Our platform takes away the stress of users having to manually link their account by generating it from their BVN which would be given at the registration/sign-up point.

An insightful guide that will help users especially first timers to have a seamless experience.
Team
10 UX designer

1 product manager
Timeline
Overall: 2+ weeks

Discovery & Research: 1+ weeks

Design & testing: 1 weeks
Design Process Used -
Double Diamond Principle
Research
We carried out two phases of research for this product:
Business Research;
where we got the necessary information needed, from the customer based section
to the revenue model, Gross margin and the Technical requirements a product of this sort would require.
User Research;
at this phase we focused on the user's painpoints and frustrations,
employing the use of surveys we outlined the possible triats our users exhibit.
Interviews
The first stage of our process, we gathered data that would be useful to the project from the:
Stakeholder Interview
which took place on a call shed more light on what the deliverables entailed,
what platform the product would be on and the success metrics of the project.
Competitor Analysis
Industry Standard
The Global Fintech Market is valued at USD 112.5 Billion in the year 2021 and is projected to reach a value of USD 332.5 Billion by the year 2028. The Global Market is expected to grow to exhibit a Compound Annual Growth Rate (CAGR) of 19.8% over the forecast period.
The global QR Codes payment market size was valued at $8.07billion in 2020, and is projected to reach $35.07 billion in 2030, growing at a CAGR of 16.1% from 2021 to 2030.
THE PURPOSE OF THE ANALYSIS
The reason for the analysis is to completely check and study the journey and process it takes for users to make QR payments across banks with our competitors so that we can exploit pain points and notice happy moments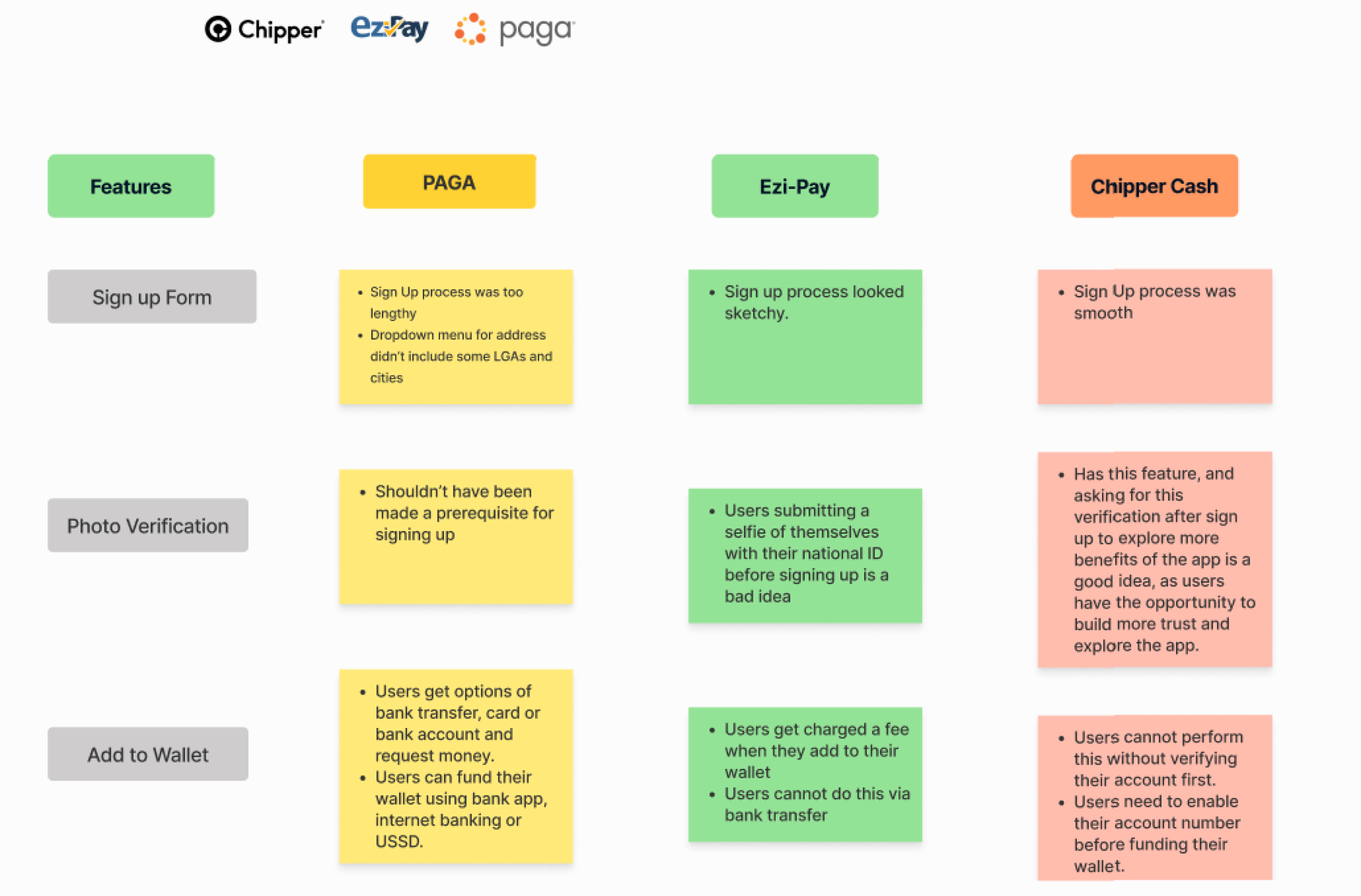 Competitor Analysis
Below are some of the competitors analyzed
Paga App

Ezipay

Chipper Cash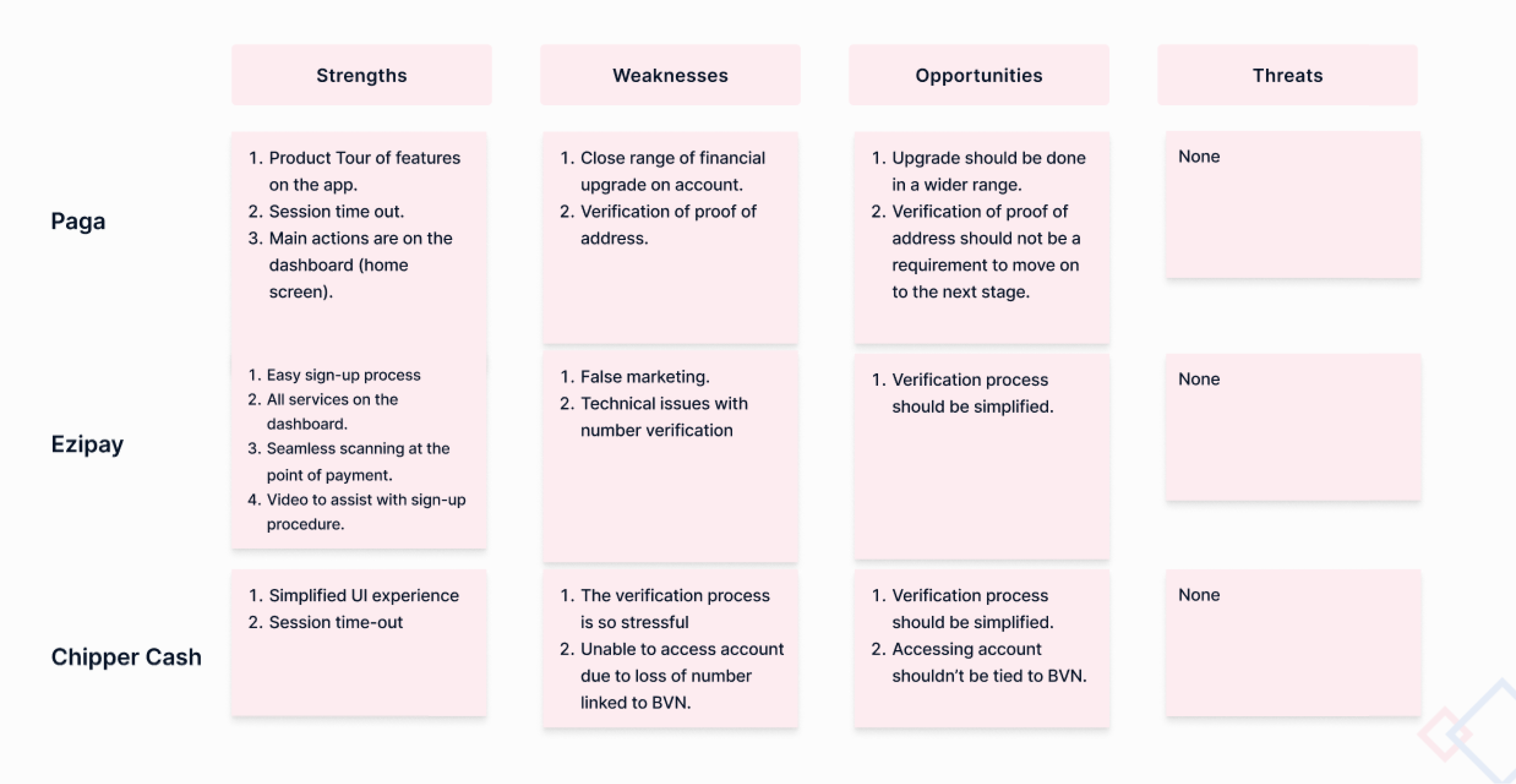 Swot Analysis
To find out what users loved and disliked about our competitors, a SWOT analysis was carried out. We also got to discover the weaknesses of these platforms and this provided opportunities for improvements!
What type of surveys did you use? (e.g.: open-ended, multiple-choice, ordinal scale)

How many people have filled out the survey?

What conclusions did you draw from the answers?

How did you apply your findings throughout the project?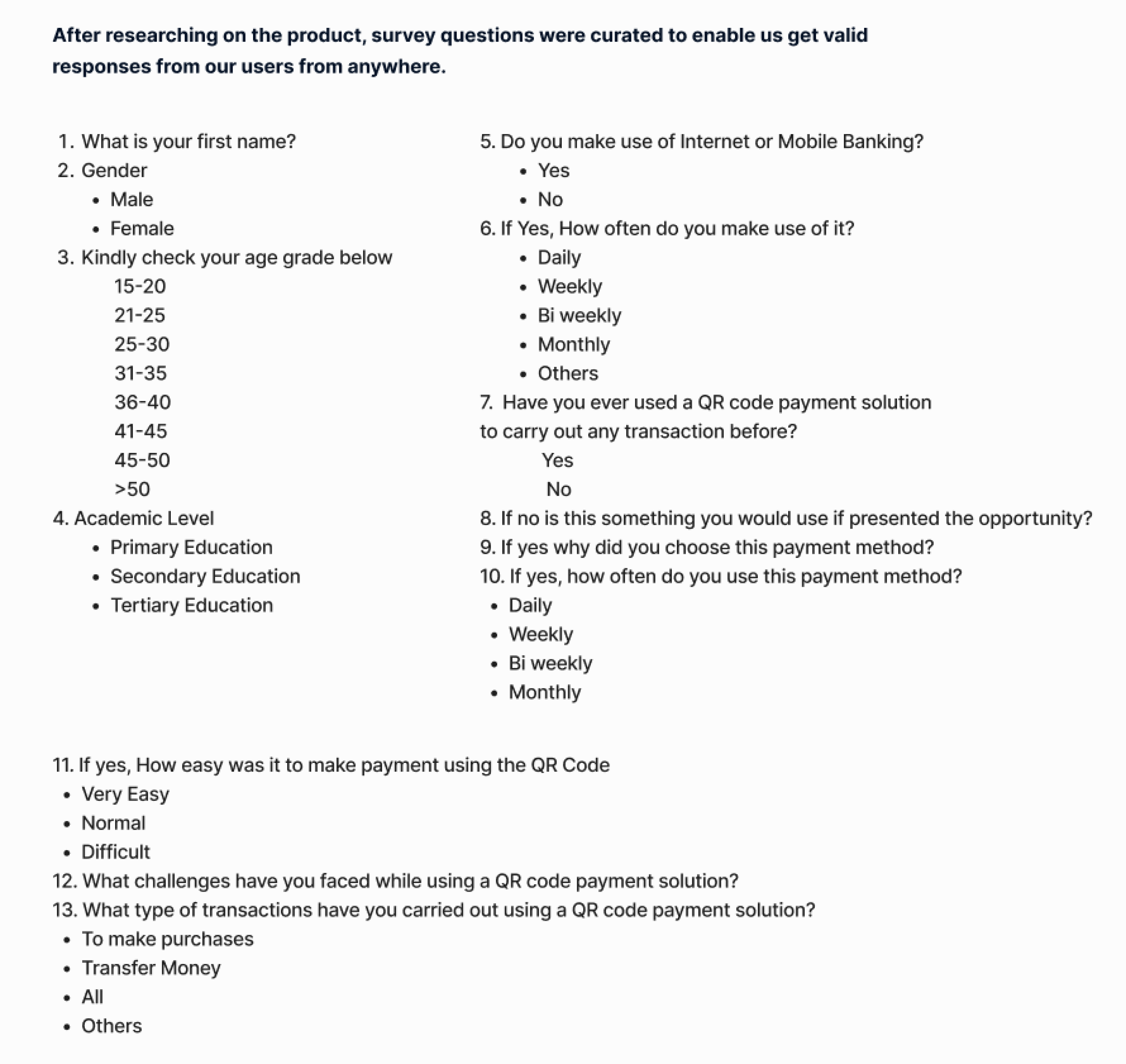 Surveys
After the project kickoff, we defined our research strategy and objectives. Understanding the target audience and their challenges were our priority. First, we built an online survey (open-ended, multiple-choice) and shared it in various relevant communities. In just a few days, we received 18 submissions. Based on these, we identified common pain points, which lead us to the next step.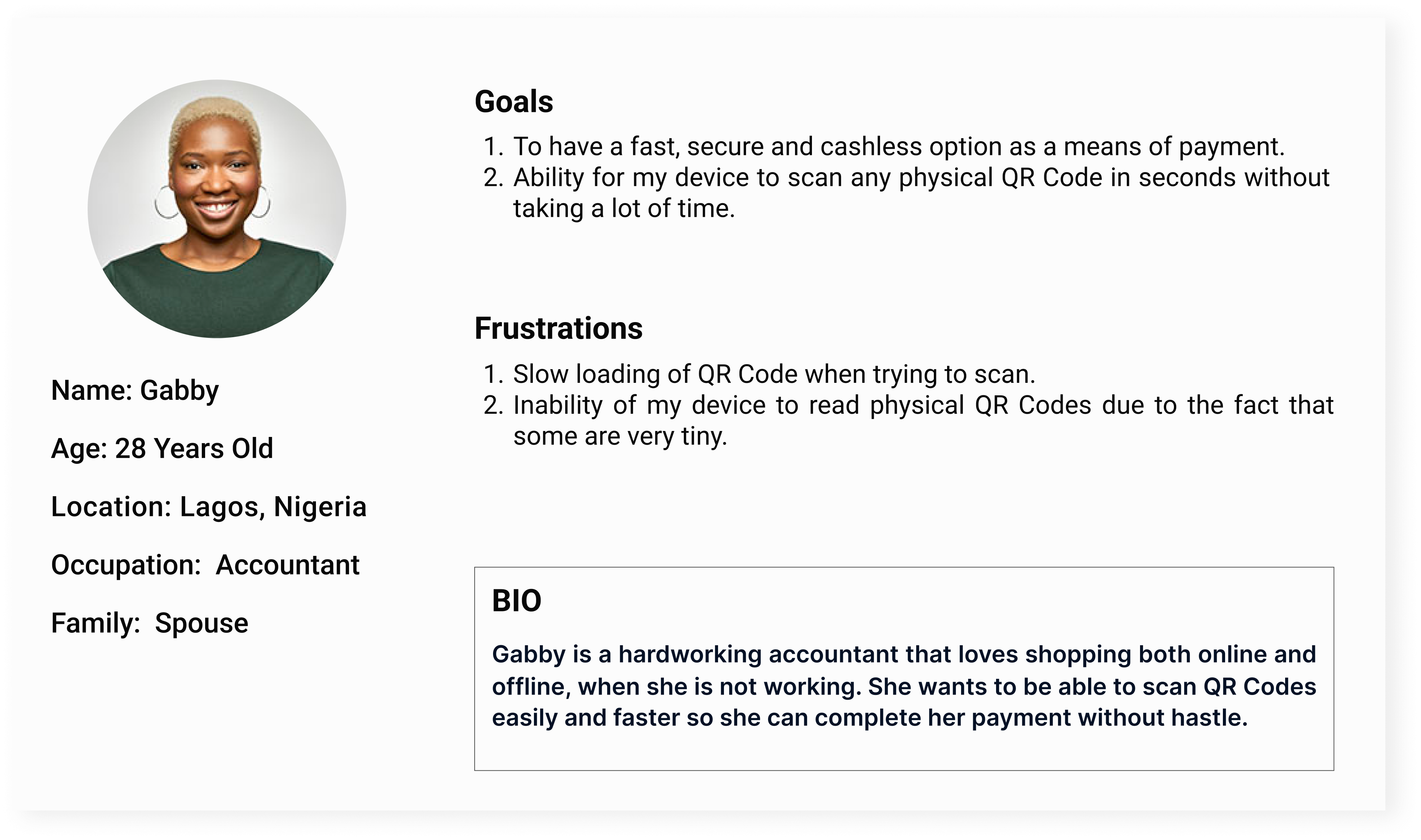 User Persona
To get insight into the users needs we came up with 2 distinct users.
This was to ensure we do not sideline any group of users.
Problem Statement
Gabby is a dedicated accountant who needs to be able to swiftly and easily scan QR Codes because she needs to be able to take care of other commitments.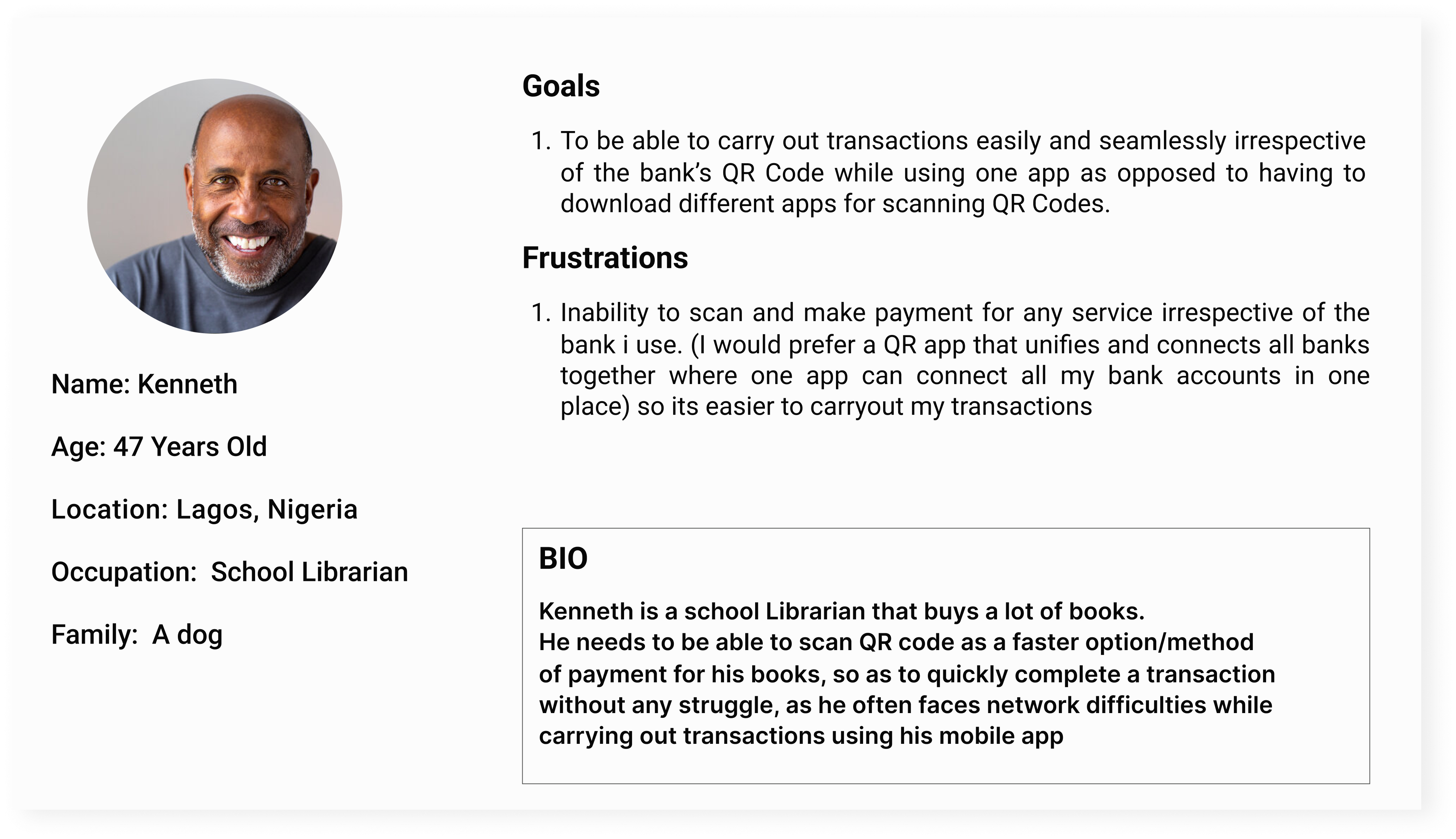 Problem Statement
Kenneth is a school librarian who needs to be able to quickly complete a transaction without any hassle because he sees it as a faster option or method of payment for his books.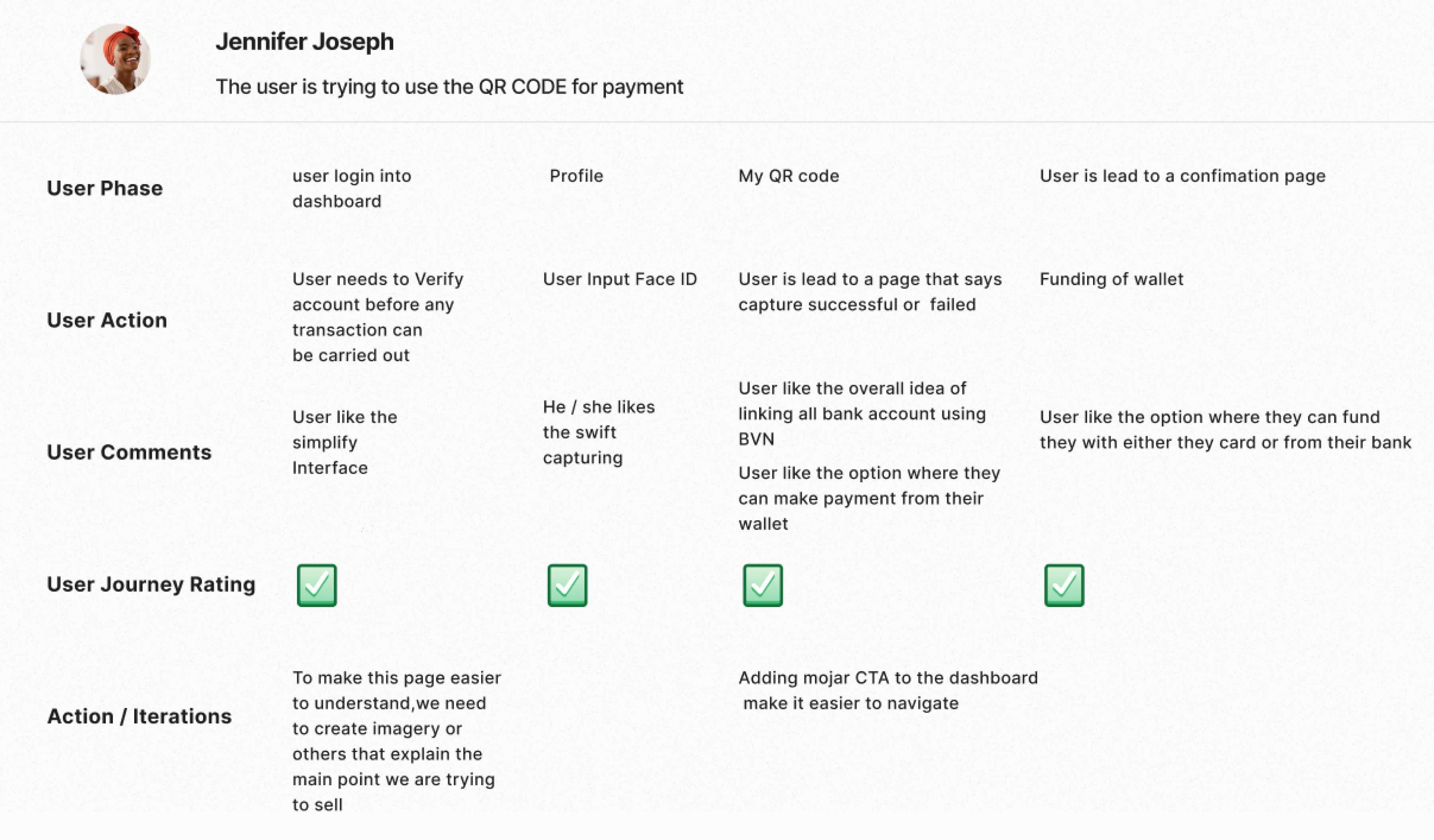 Competitor Test User Journey Map
We needed to understand the flows on our competitors, to achieve this a competitor test was carried out with specific task flows and the process was documented.

BRAINSTORMING/VOTING
The brainstorming session was insightful as we had different ideas and we were able to decide on one that proffered a unique solution.
Why Choose This?
This Idea has to do with linking all the account related to a particular BVN to one in form of a QR code, where the QR code is unique to an individual and its dynamic for security purpose. This works in a way where when a QR code is scanned it displays the accounts attached to that QR code and the banks, then you choose which of the banks you want to use for the transactions.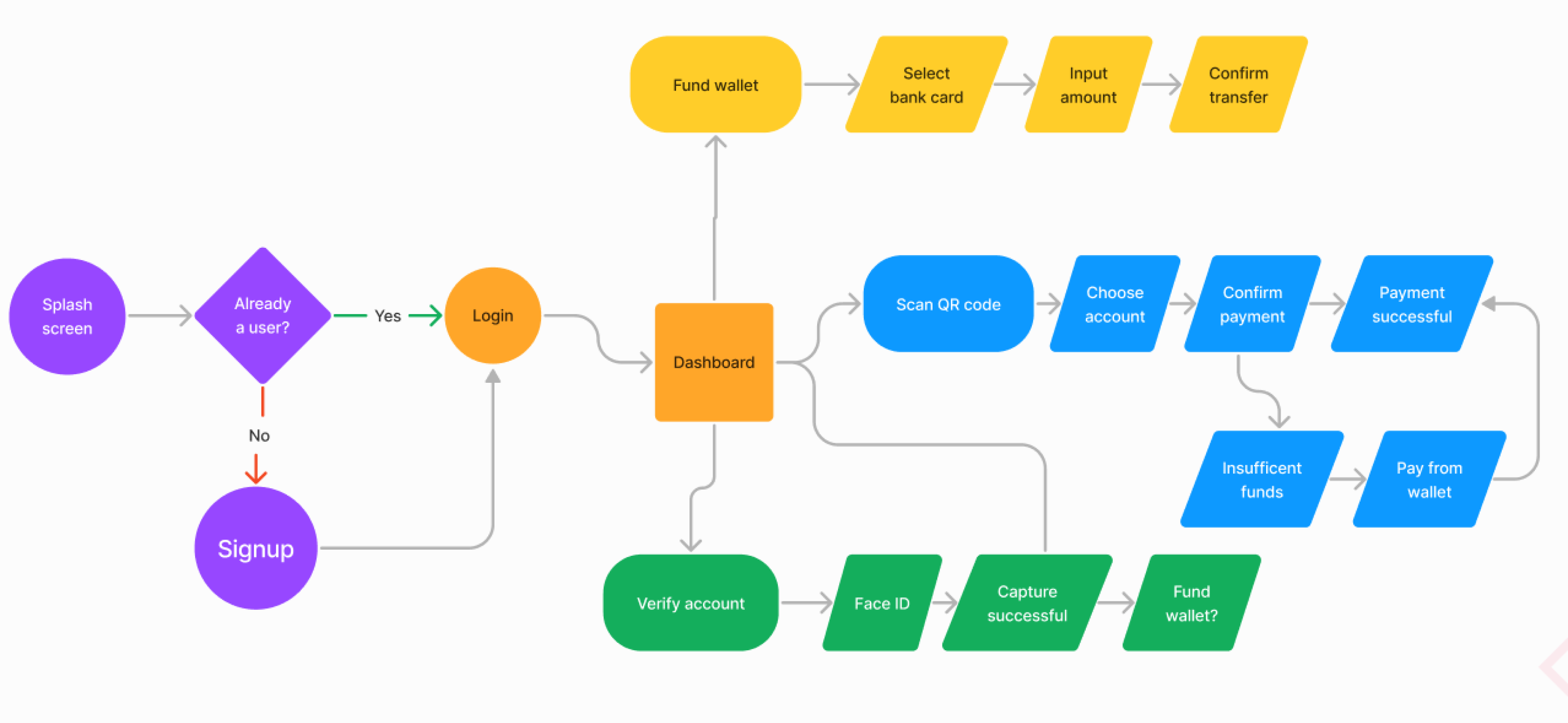 User flow
Three major flows were made to ensure we clearly knew the users path and helped us evaluate the simplicity of our solution.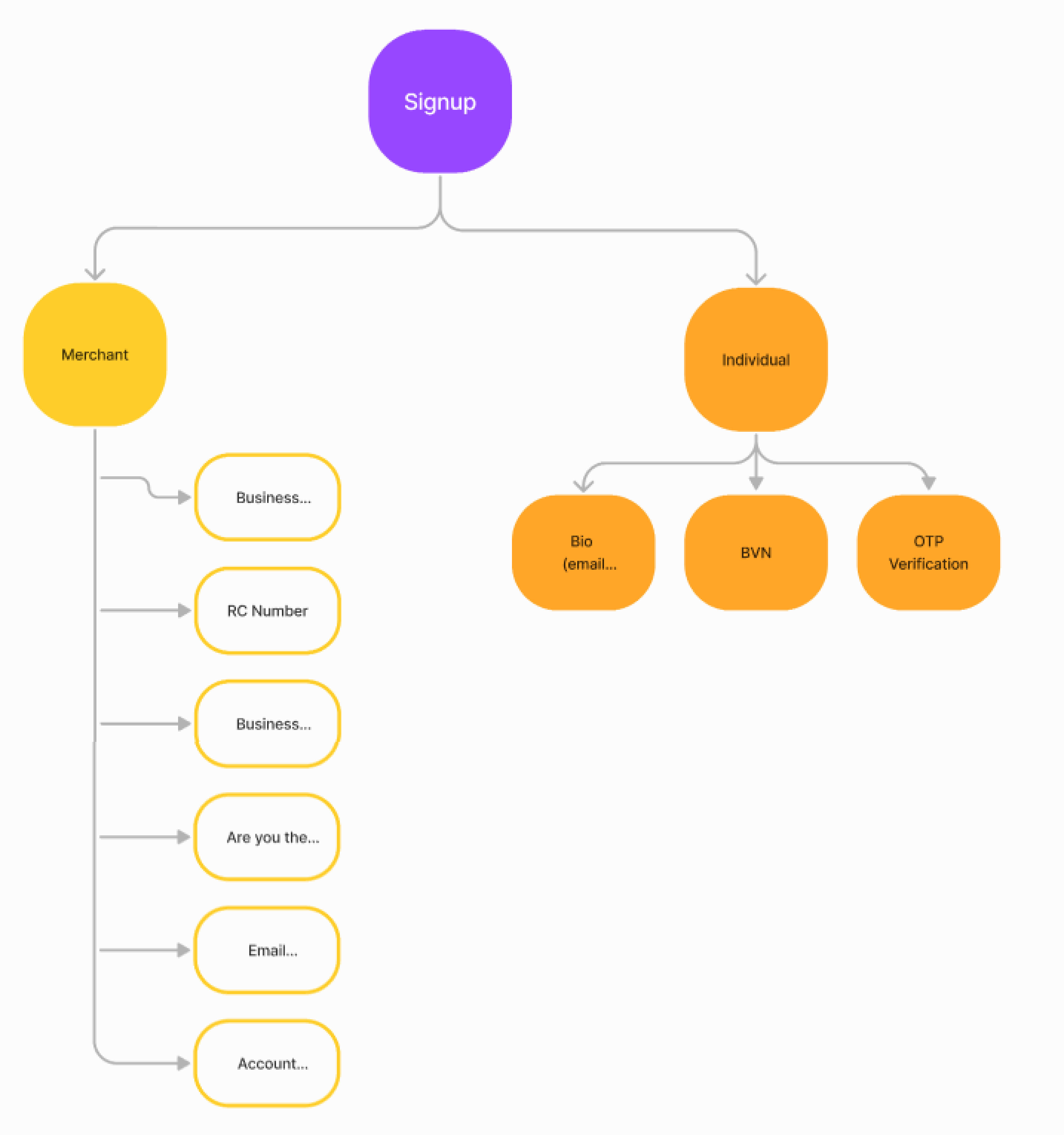 Information Architecture
The Information Architecture helped us familiarize ourselves with the different pages and what would be contained in them in order for our users to find what they need and complete their tasks.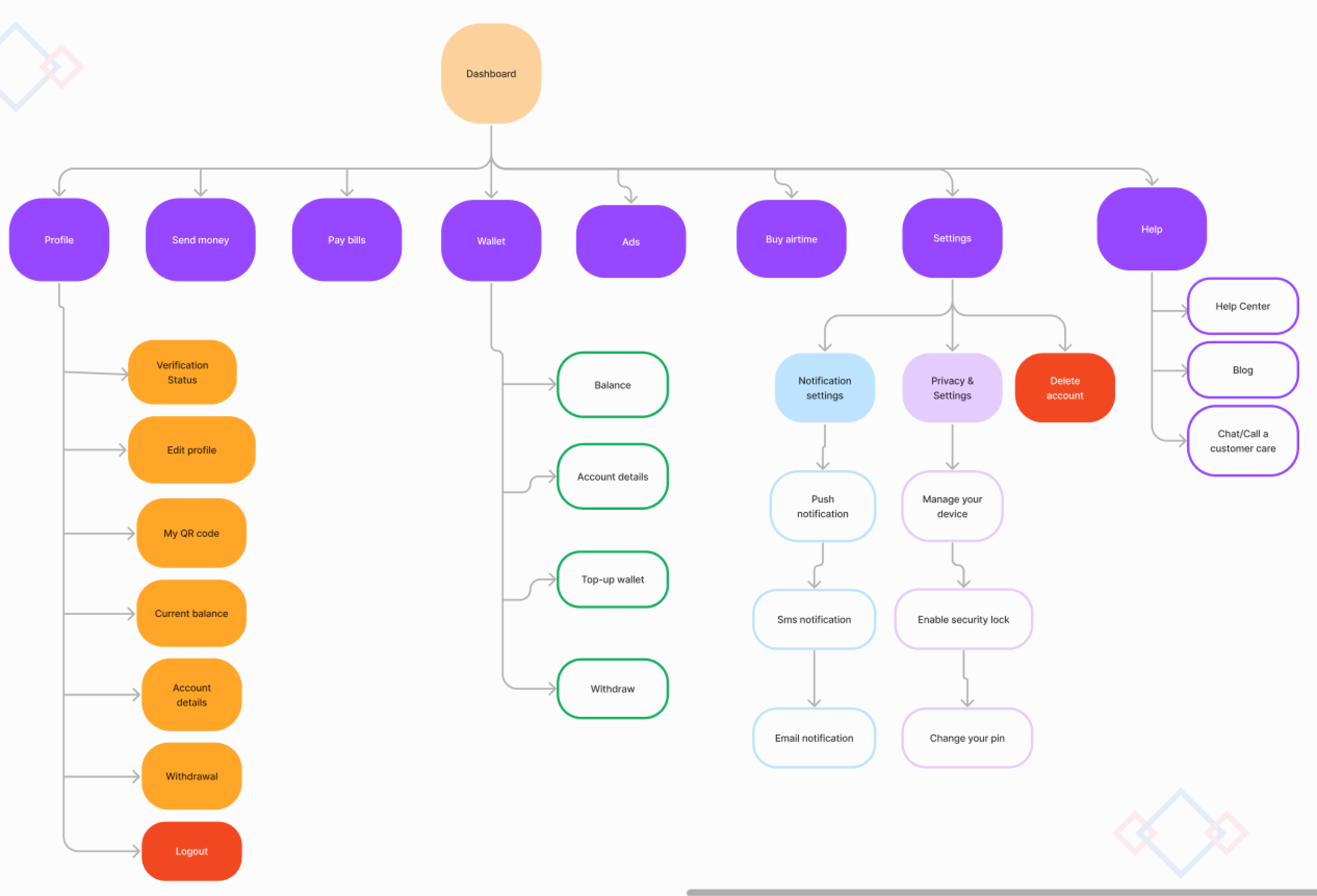 Information Architecture Continued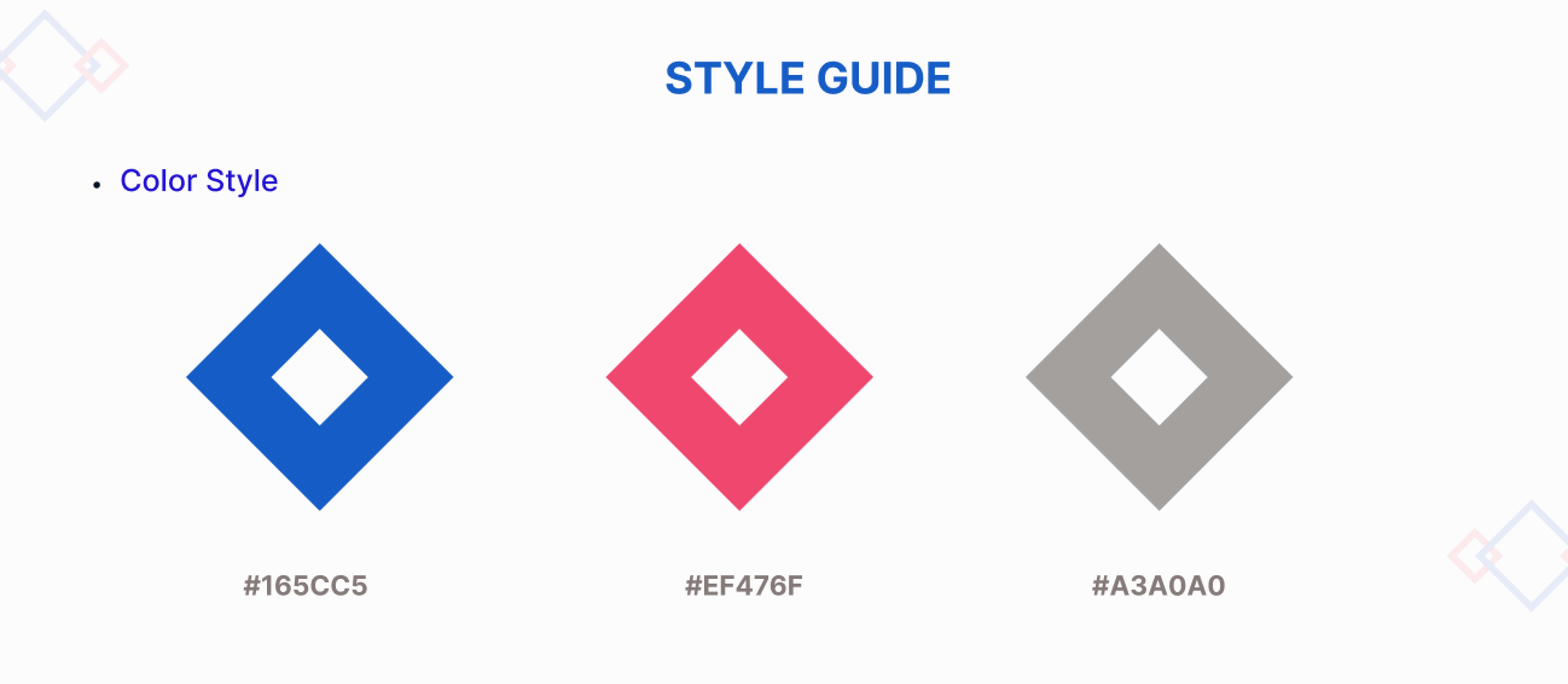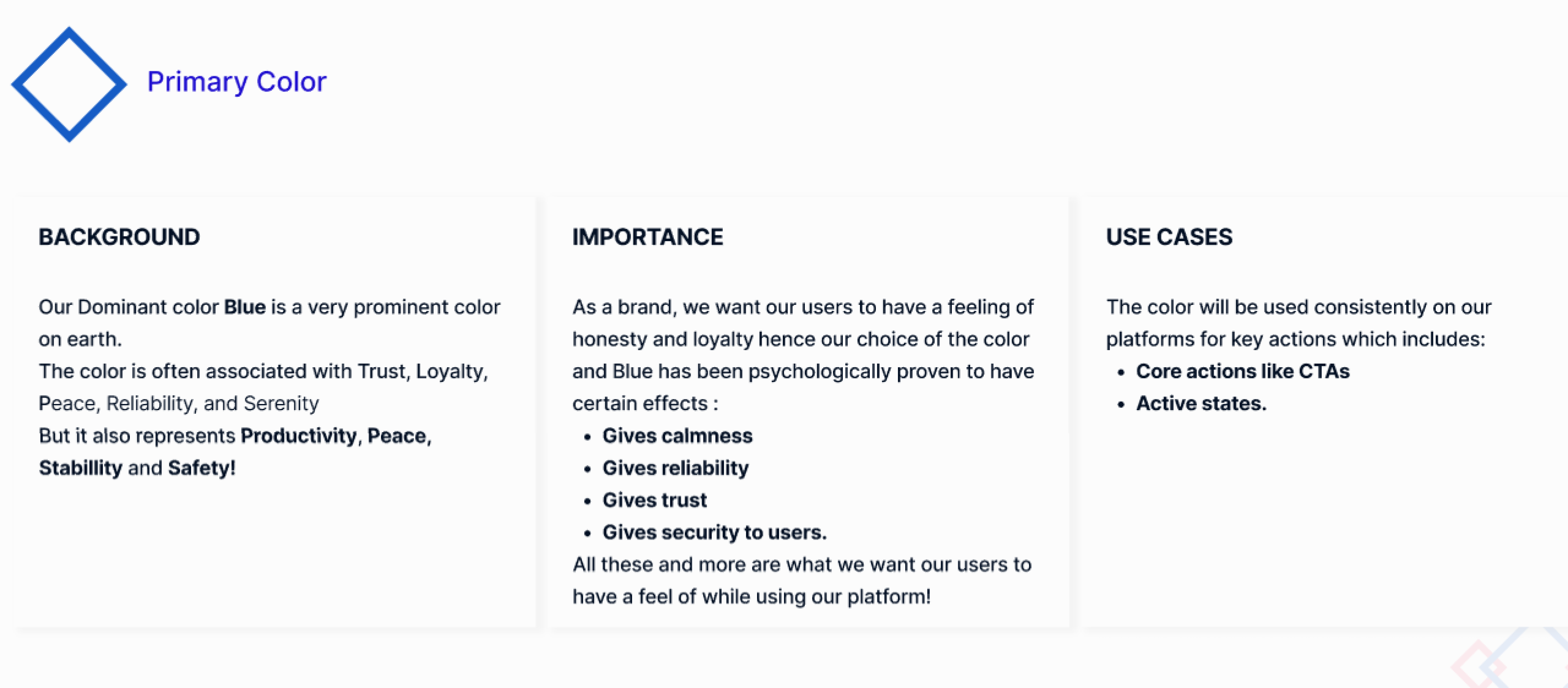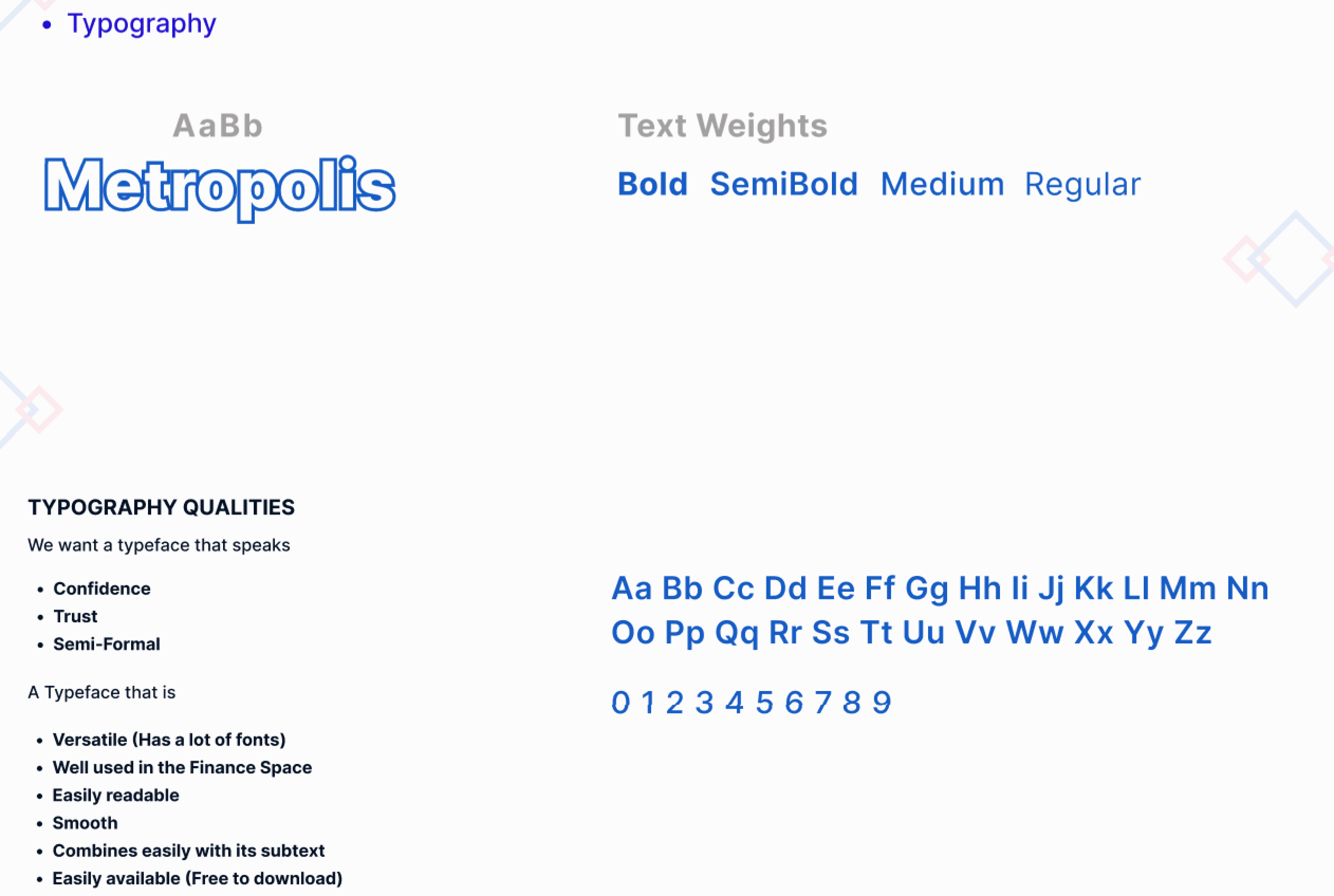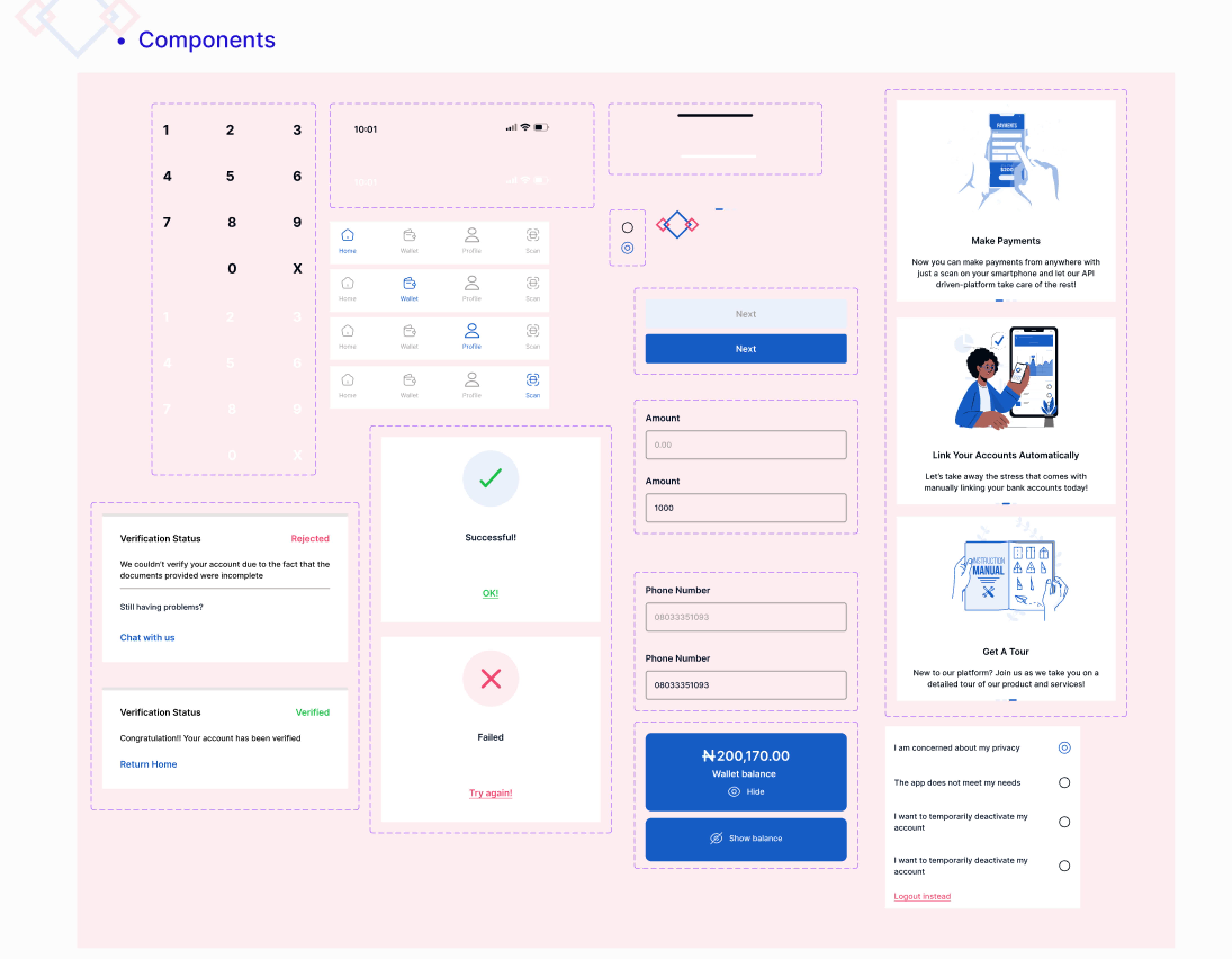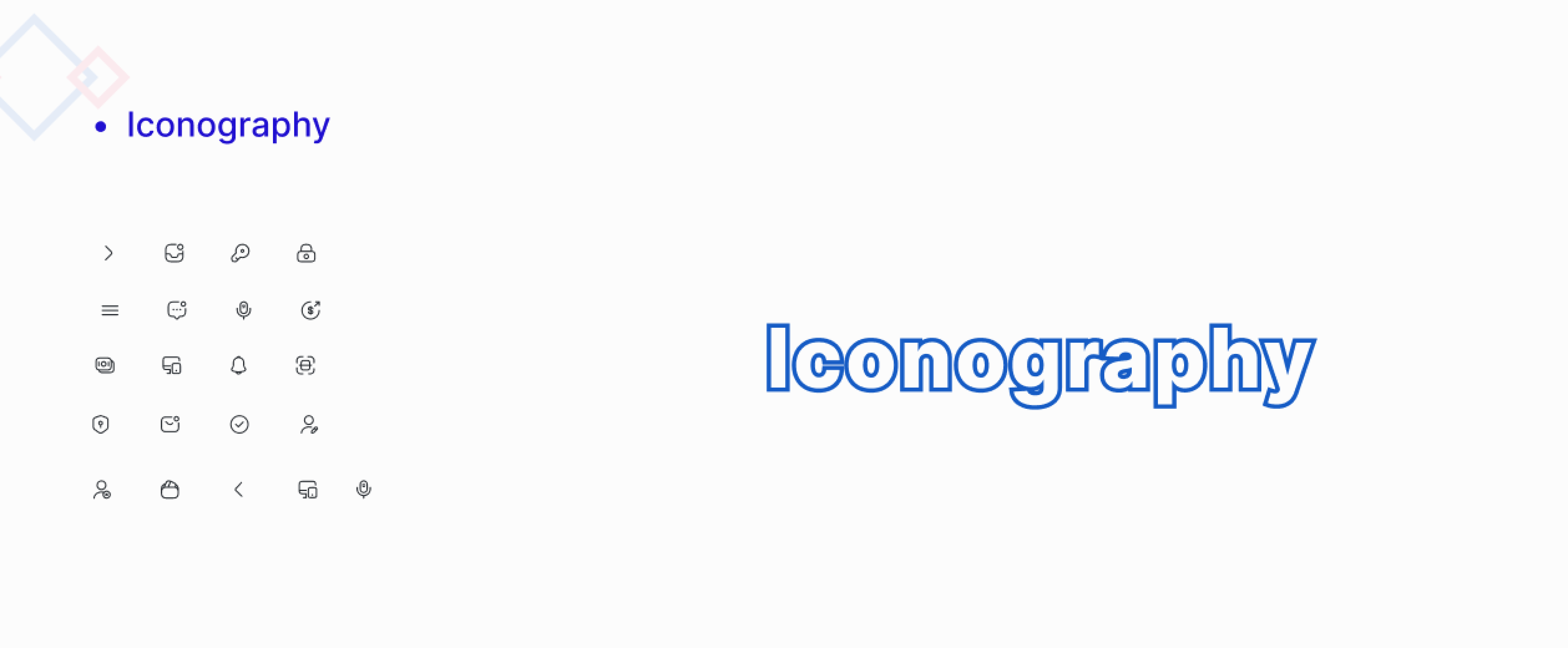 Sketches
I began the design process with paper sketches to accelerate decision-making through visualization without losing time. My sketches were based on the initial user interviews, the business goal, and the heuristic evaluation. We came back to the sketches throughout the entire design process to make sure that we don't lose sight of our primary goals and ideas.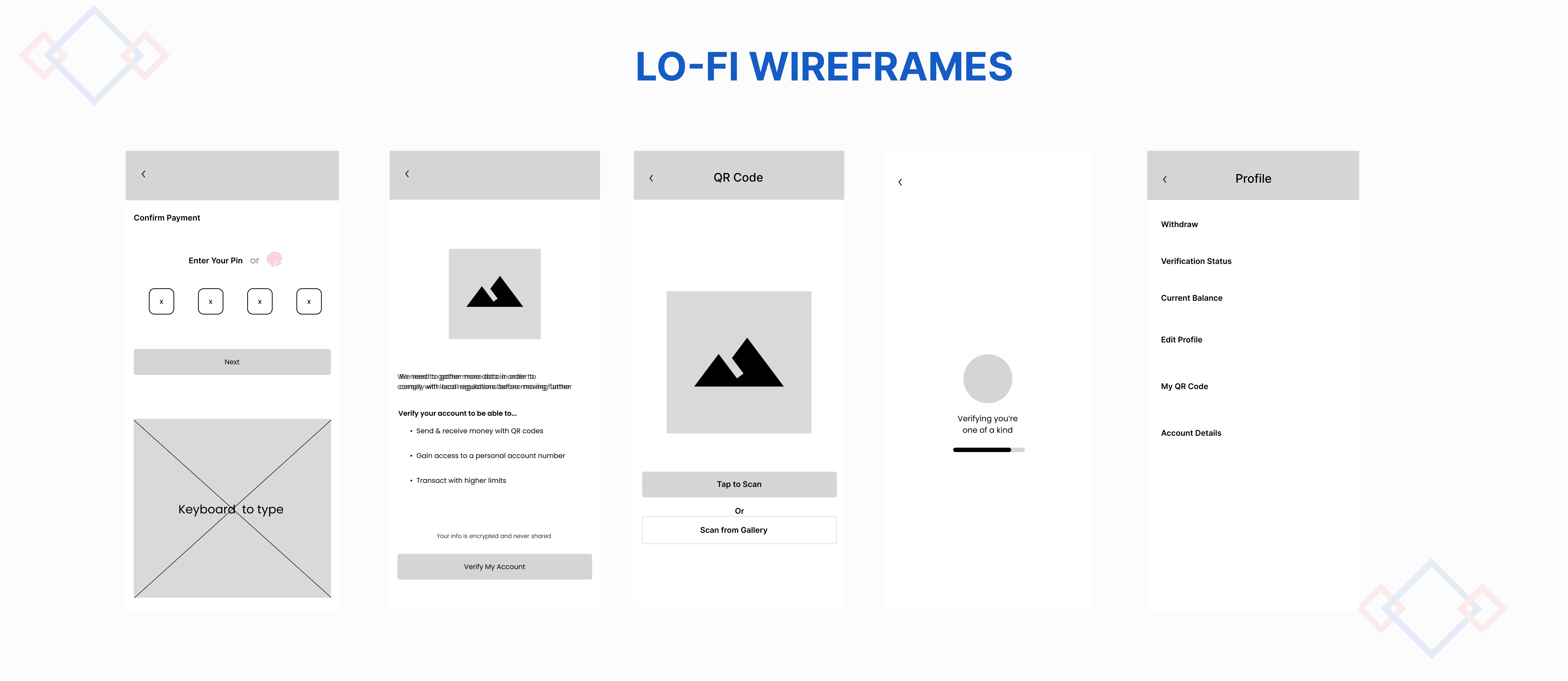 Wireframes
Using Figma, I translated my paper sketches into low-fidelity wireframes. Then, I improved them by adding a few relevant stock images and copies. At this stage, the wireframes were defined enough for some user testing. Based on these tests, I've made a few alternations and moved on to creating high-fidelity prototypes.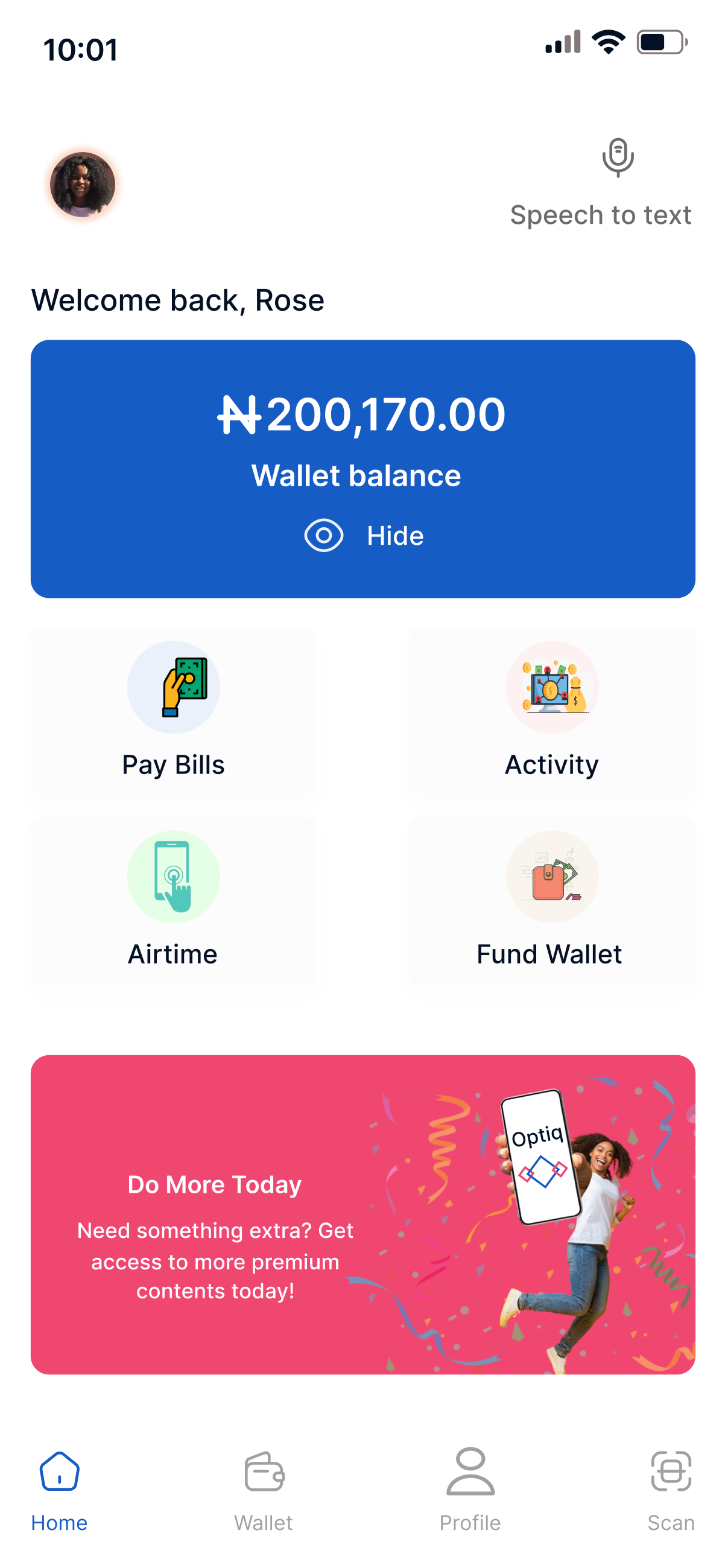 UI Design
Once the usability issues were resolved, I moved on to design the final screens in Figma. My goal was to create a visual identity that's aligned with the brand's values and message. Also, I've checked the competition and took a deep dive into my catalog of references for inspiration.
Click here to view prototype